Hello people! Are you enjoying the day? Today I have something fun for all the DIY-ers out there.  Get ready for your next home decor project, as I bring you- whitewashed wood.  If this sounds challenging for you, then read on and find out how to do it!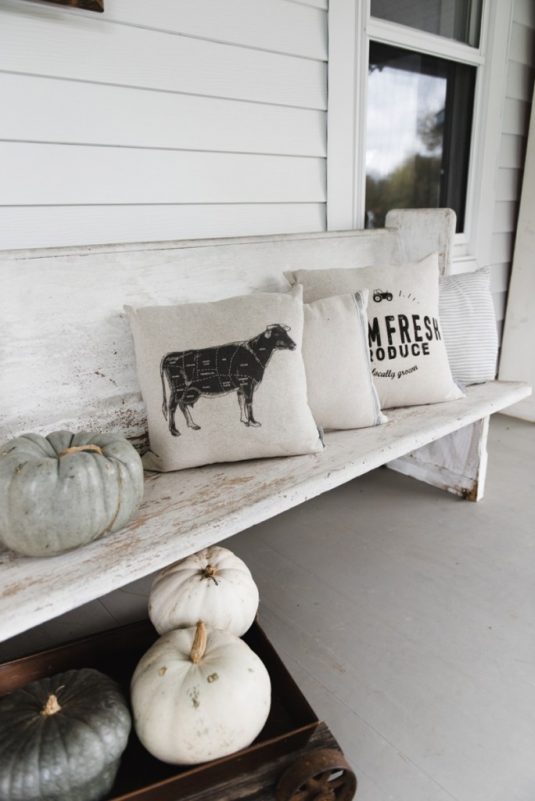 The trend
When it comes to textures, there is a lot to choose from . Wood is an excellent way to add texture in any interior. It has that natural look that is approved by many styles. Modern, rustic, coastal are some of the examples that would gladly embrace wood as a texture. And wood can have different finishes, depending on the look you want to achieve. One of them is whitewash, which has become so popular.  The white look of the wood gives it a brand new look. And achieving that is so easy.  I prepared for you some great tips on creating whitewashed wood.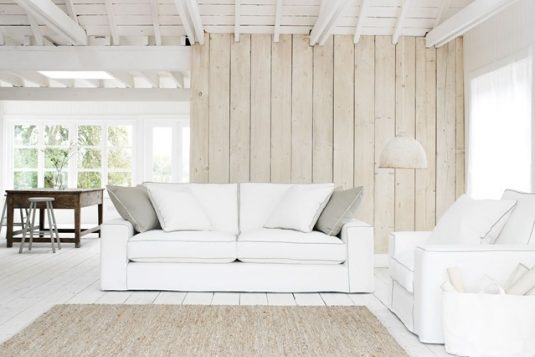 Easy ways to make whitewashed wood
Commonly, the mixture for whitewashing  contains: salt, lime and water. It is actually used for making wood surfaces clean and bright.  But, the white look has become so popular that they are creating it with paint.
There is one easy way to create whitewashed wood. A simple tool as a scraper will help you a lot.  First, take your paint. Make sure it is not too thick. Pour some paint onto the wood. Then with the scraper, scrape it along the surface. Let your wood to dry. And you have the best looking whitewashed wood. See the process in photos!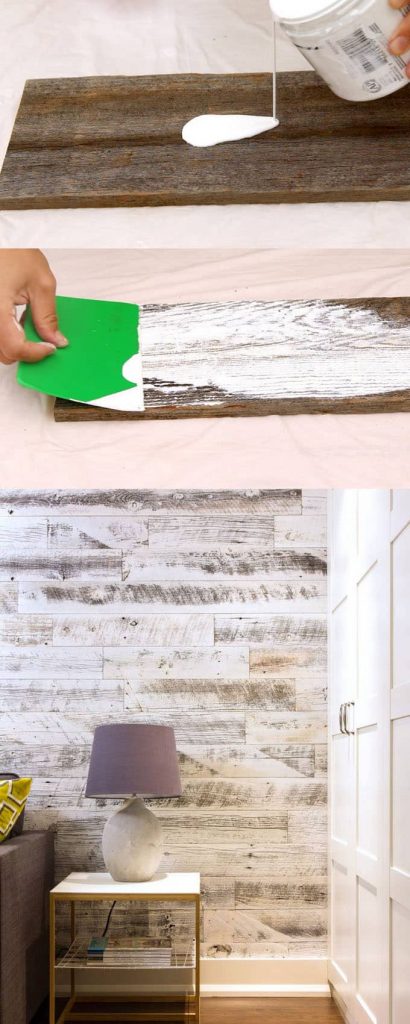 Another easy technique is the following one. Dip a rag into white paint and wipe it onto the wooden surface that you have prepared. Add 2-3 layers to achieve the wanted look. Let the paint dry between the layers, as written in the instructions.
See also:
Genius DIY Pallet Bed Ideas For A Bedroom On A Budget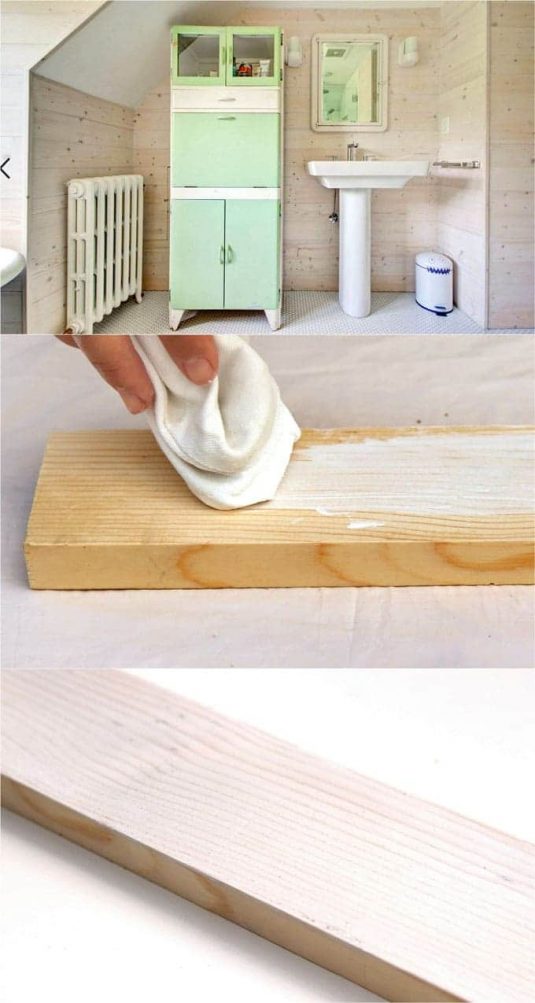 How to implement it?
Once you have your wood, it is time to start decorating your home. And there are lots of things that you can do. Whitewashed wood will give a bright look, with adding a little rustic feeling. You can whitewash your old furniture and give it a brand new and fresh look.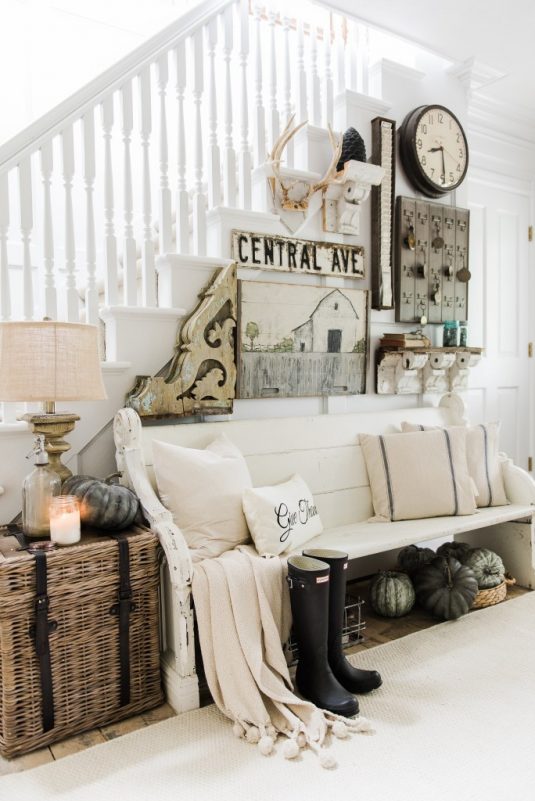 These simple mirror frames will bring that farmhouse appearance and add warmth to the space.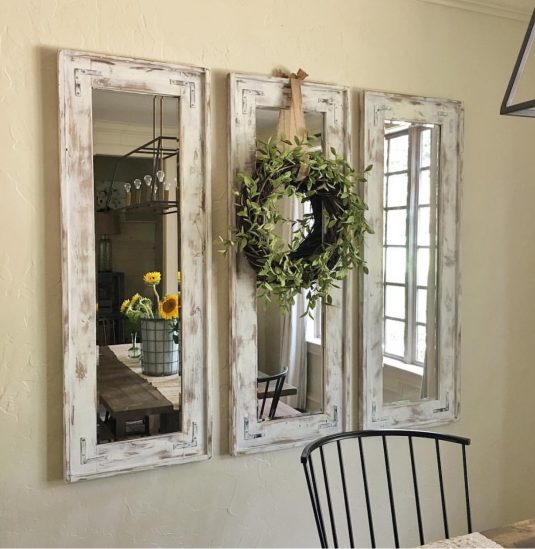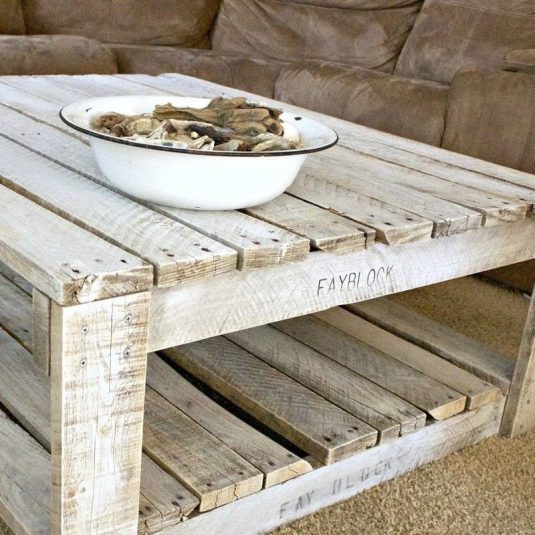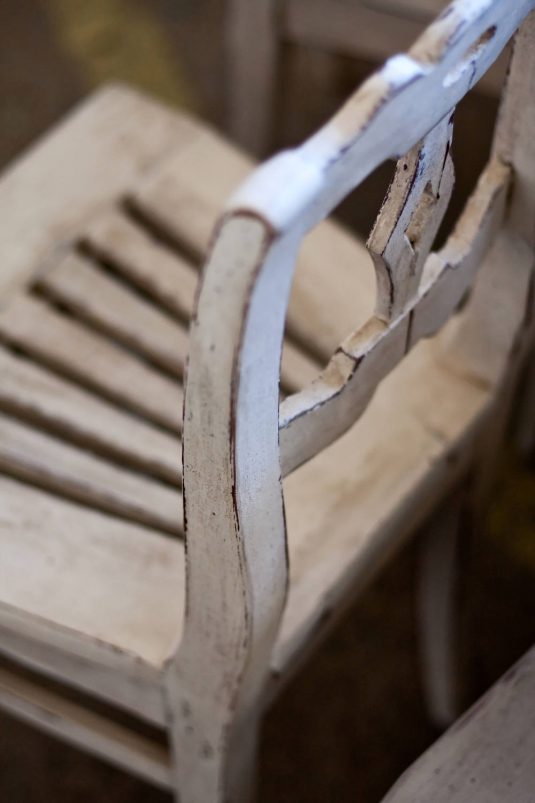 White washed floors are also a huge trend. Scandinavian style embraces flooring that gives brightness to the space.