Hey there book worms! You probably have tons of books in your home, and you have created your own small home library, but sometimes we are faced with the trouble to make them stand upright. In this article I'm going to share with you some Lovely DIY Bookends To Dress Up Your Shelves. They are super easy to make and the projects are great ways to express your creativity and add some personal touch to your living area. The bookends have become so classy and stylish, and they are not only used for holding books anymore, but also to add character to the shelves. They are going to make a big impact because they will keep your books organized and will straighten the shelves that have are looking a little wonky. For most of the projects you will need L-brackets that will keep the books tight on place, and then you have to engage in a little bit of decorating. Check out the ideas that I have collected for you and see which bookend will catch your eye the best!
SEE ALSO: Incredibly Creative Shelves For All Book Lovers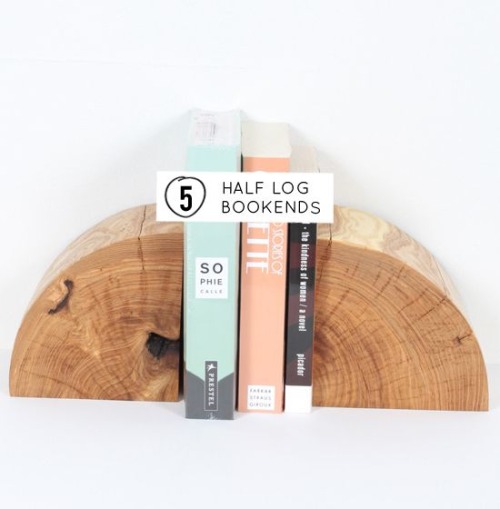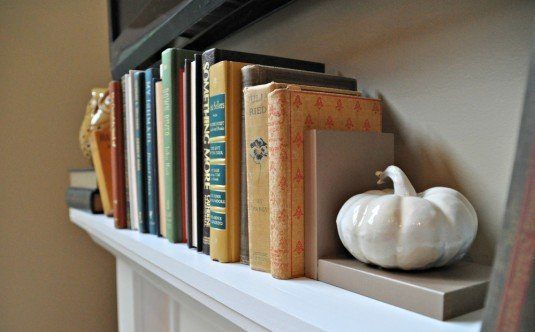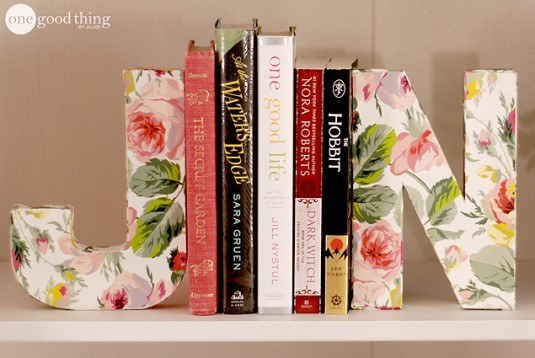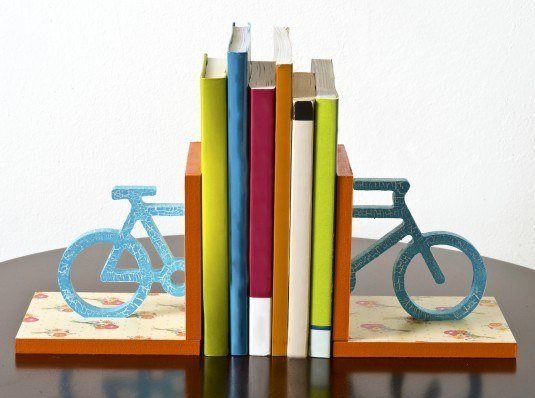 Well, it seems that the mason jars can work great as bookends as well. For this craft you don't have to make L-brackets, but instead you have to fill the jars with something heavy, so they won't slide. The glitter gold spray paint can be used to polish their look. What do you think about the idea?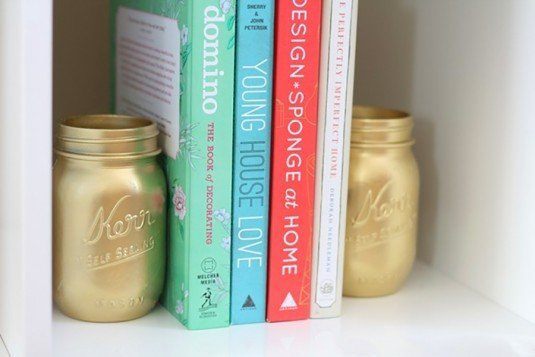 What do you think about using the bricks as bookends? Their edgy shape makes them elegant and sophisticated. Use the colors that will match your interior and get down to painting. This project doesn't require much skills, and can be done in no time. It's a pity to spend money on buying bookends when you can make them on your own!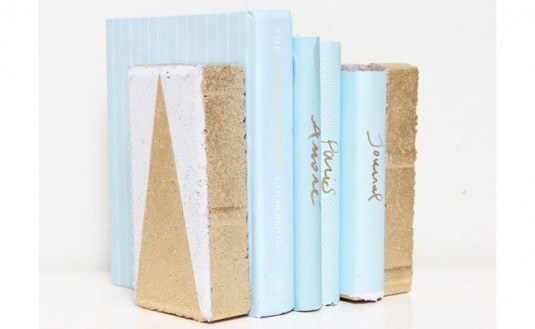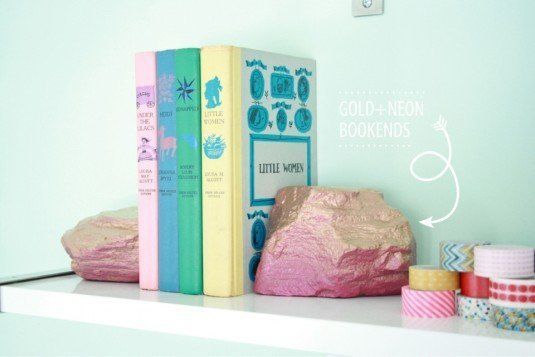 Are there bookends in your kids' room? They are going to love the design where their favorite toys hold their books, and maybe they will even become more eager to read! What do you think about the design below?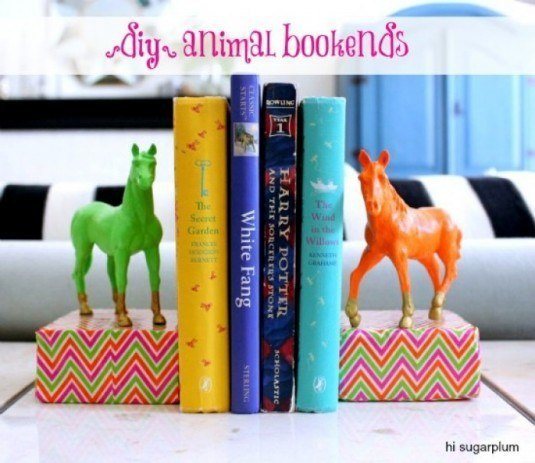 Do you have those old phones that were once used before the technology evolved? Well, the handset can be turned into cute bookends, and I'm sure that everyone will admire your idea, especially the people from the younger generations who didn't had the chance to use them. I absolutely love the design! What about you?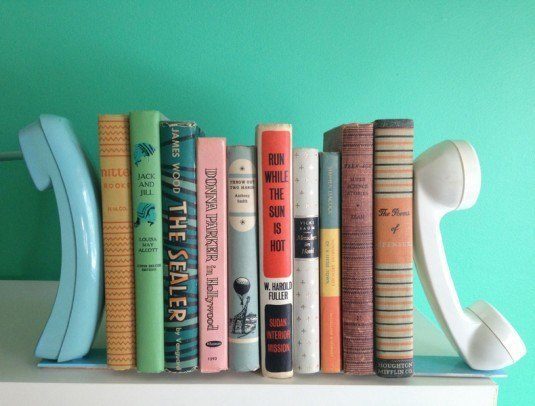 Do you have a mini succulent garden in your home? If yes, you already have a bookend and you didn't know it. Just place books between two succulent planters and you job here is done!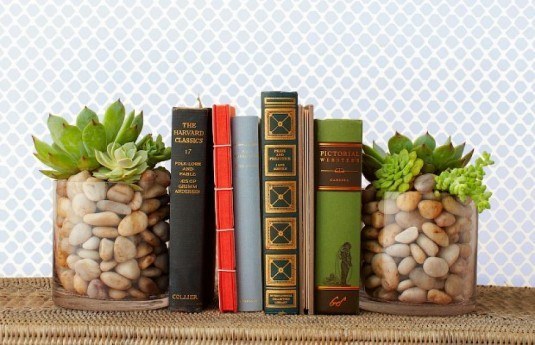 Have you managed to choose which bookend project is going to be your next one? I'm so curious, so I would really appreciate if you let me know. Thanks for staying with us, and don't forget to come back for more inspiring designs!