The stone is a natural material that have been used since long times into home designing, and in this article we are going to share with you some pretty amazing designs that will take you aback. Scroll down and take a look at the Luxurious Stone Walls That Will Add Elegance Into Your Home. If you want your home to look spectacular while preserving the cozy and natural feel, we suggest you to use stone.
SEE ALSO: Wonderful Ceiling Wallpapers That Will Fascinate You
Your interior will get a rustic touch with relaxing and soothing ambiance. The natural materials that bring indoors the organic vibe from the outside are appreciated by the modern architects and designers and it's a trend that it is not going out of fashion any time soon. Are you interested in designs that feature the amazing stone? I'm sure that you are going to love all of the interiors that I have collected for you and that will give you the right amount of inspiration for incorporating it in your home!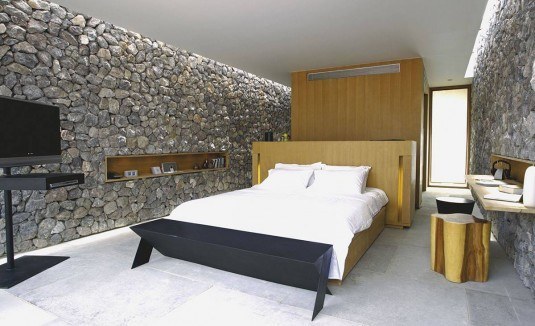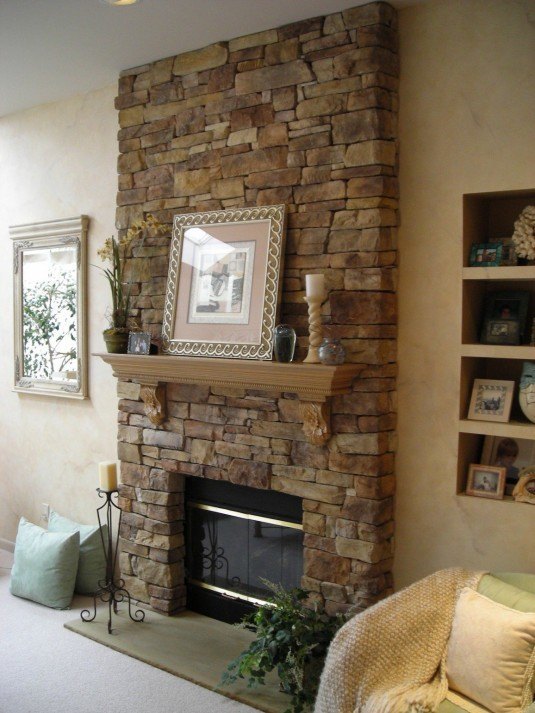 The stone walls are sophisticated and elegant and will elevate the level of style in your home. They are timeless designs that make all the difference. The stone wall backdrop will give your house an air of exclusivity. You can decorate any wall in any room of the house with stones in variety of shapes and colors and make it truly unique and eye-catching!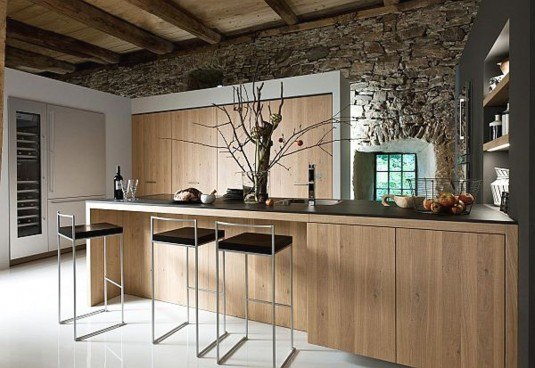 The fireplace that is surrounded by the large stone will give you the feeling that you are in a villa up in the mountains. Let it snow and enjoy the lovely nights just right by the fire!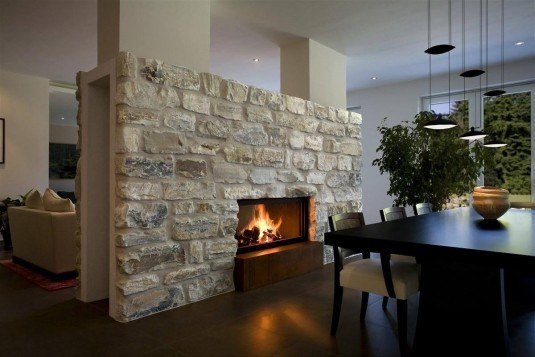 The textured walls are definitely stunning. Have you ever thought about adding a texture to the plain walls in the bathroom? After seeing the design below, you will certainly start thinking about decorating the bath with the gorgeous stones!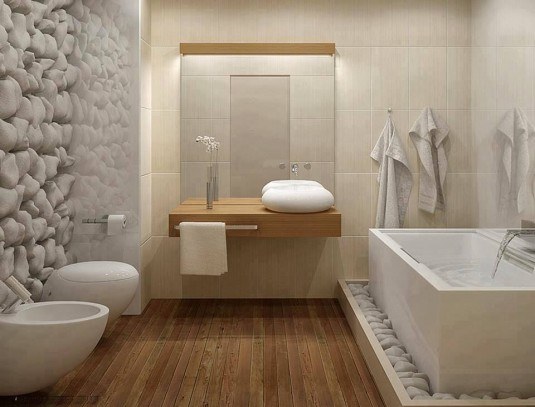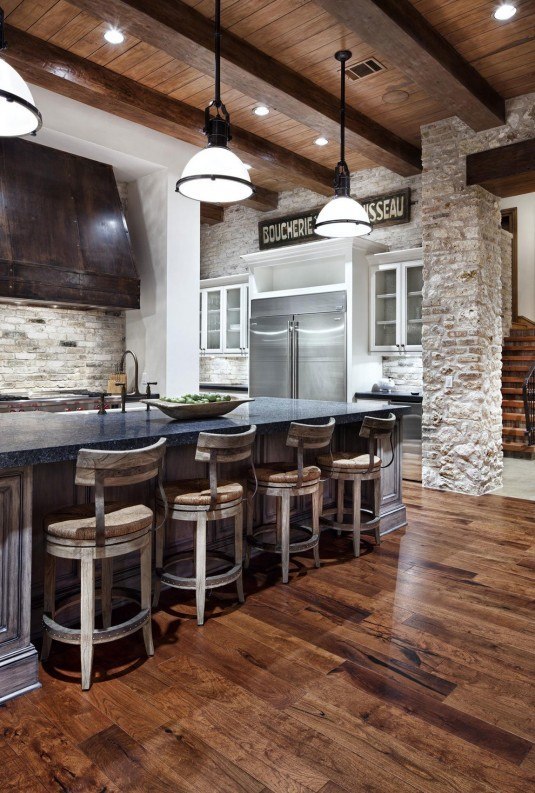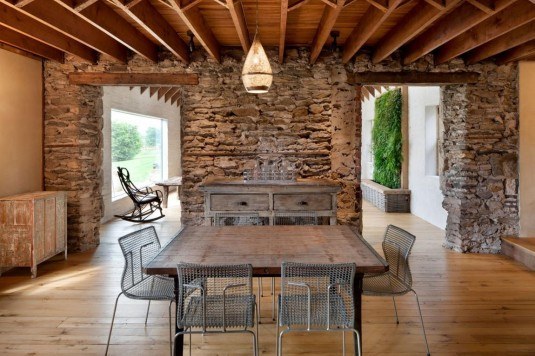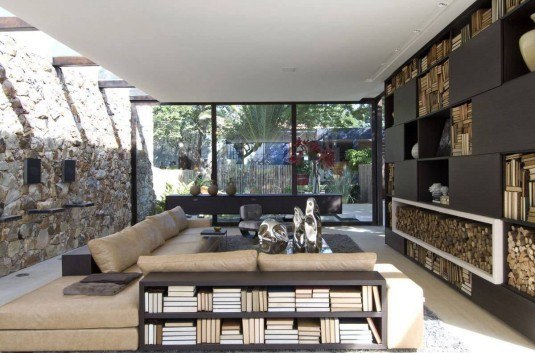 It's really hard to have just one stone wall in the house. After enjoying the beautiful ambiance in the home, you will want to commit to it fully by designing more of them with the fascinating material. If you wish to switch between styles and trends, it's try to give the stone a try.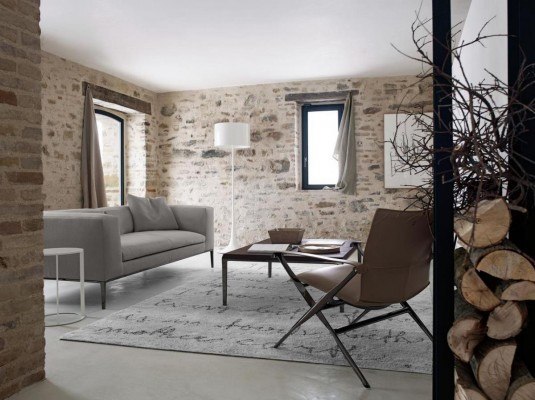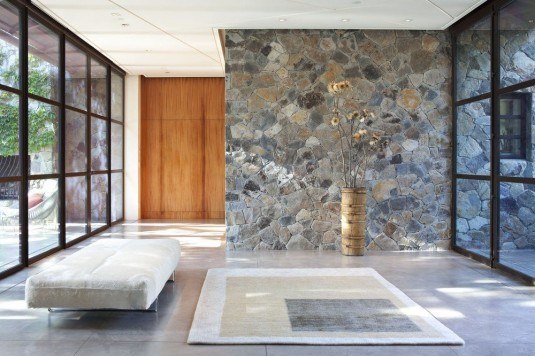 The stone wall in any area of the house looks captivating and it attracts all of the attention. I really doubt that someone wouldn't like these designs! What's your opinion about these stone interiors so far?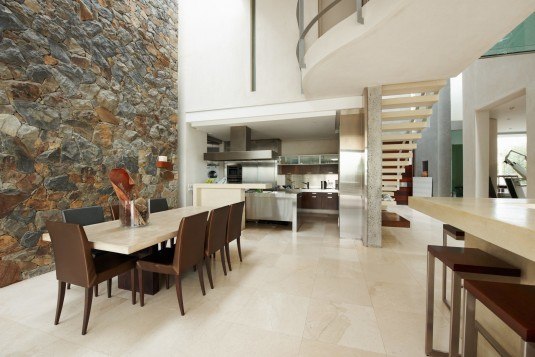 The accent stone wall in your home office looks more than gorgeous and official! It breaks the monotony and make the space classy and stylish. What's your opinion on these stone walls designs that you saw here? Have they managed to catch your eye? I'm sure they did! Keep me posted in the comments below because I would love to hear from you! Thanks for reading and enjoy the rest of your day!