Are you looking for a way in which you can embellish your ceilings? In this article you will have the chance to take a look at some Wonderful Ceiling Wallpapers That Will Fascinate You. Most of the times the ceiling is the part of the home that receives least attention, and nobody bother decorating it, but in fact it can look really stunning when designed in the right way. These ceiling wallpapers will change the look of your whole home and will certainly improve the way it looks.
SEE ALSO: 16 Fabulous Interior Designs With Striped Walls
By designing the ceiling all eyes would be drawn up and the space will look bigger than it actually is. Don't miss the opportunity to give your ceiling the right treatment, so check out the photos below and get your inspiration! Your living area will look super polished with just the perfect finishing touch!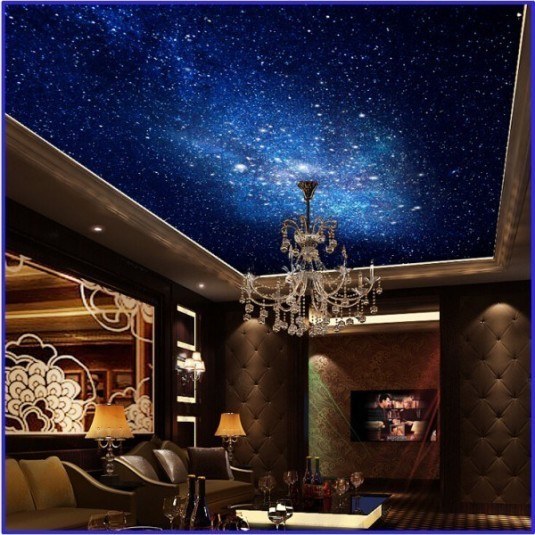 Any ceiling in the house can be decorated with a wallpaper, even the ceiling in the baby room. In this way the baby would be animated and will constantly look in the colorful ceiling when laying down in the crib!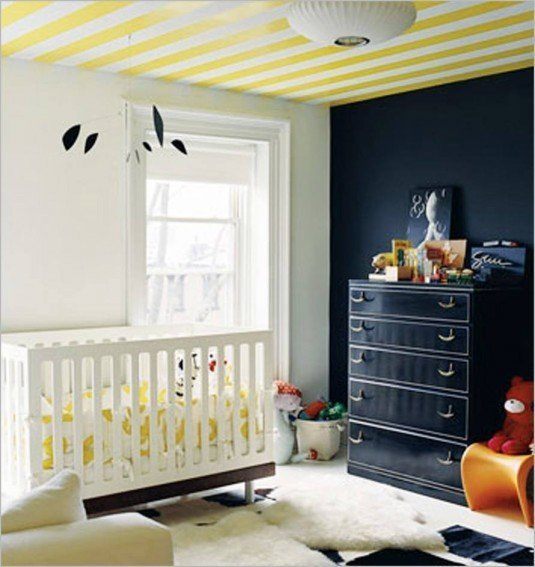 How do you like the bold ceiling wallpaper in this fancy living room? This is definitely the focal point in the room, and there is not a single chance that it would go unnoticed!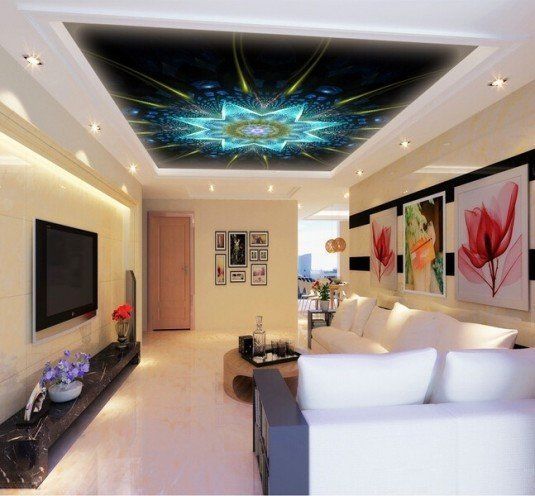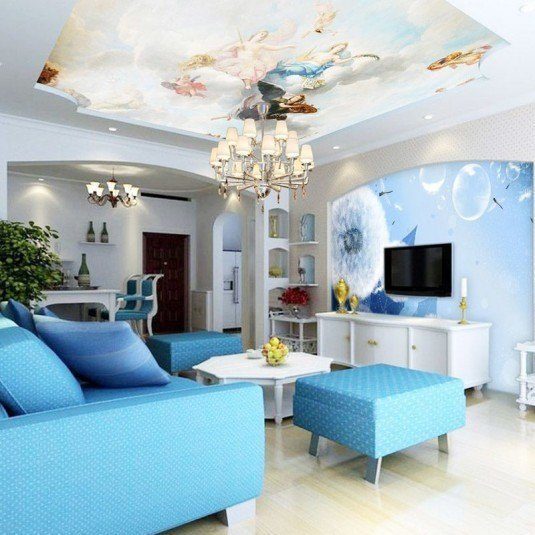 Your kids' room it's super fun to decorate because there aren't any rules that you should follow when decorating. You can go for variety of colors and patterns, and you will end up having a wonderful ceiling.  Your children will love to look up from their beds and see a fun ceiling. This subtle print brings in a hint of color and adds interest to the room. Have you thought about decorating the ceiling in your kids' room? Give it a try! Your kids would love it!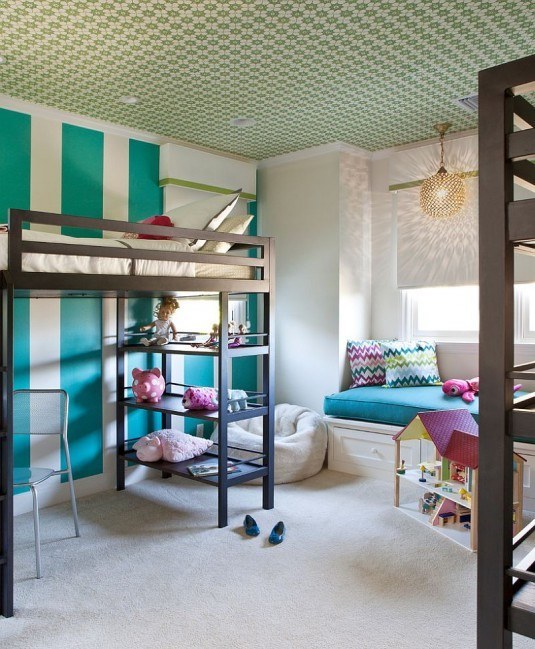 If you are afraid to commit to the wallpaper look fully, don't worry because we have the right solution for you. There are some wallpapers that can be easily removed, so you shouldn't fear decorating the ceiling in the way your desire!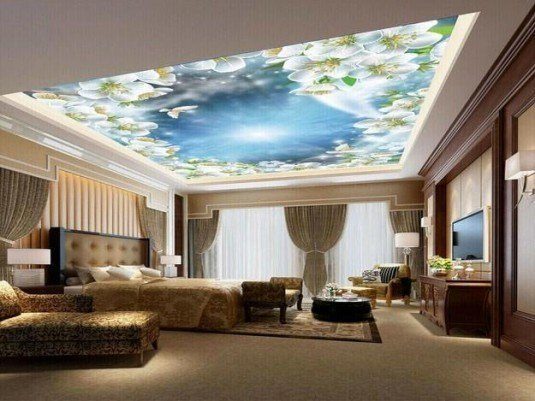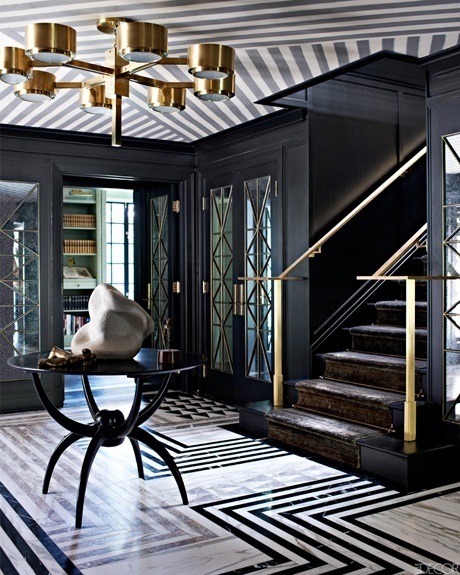 There are so many different ceiling wallpapers, so find the right one that would perfectly fit into your space shouldn't be difficult at all. Find something beautiful that will make your living area stand out from the rest of the homes!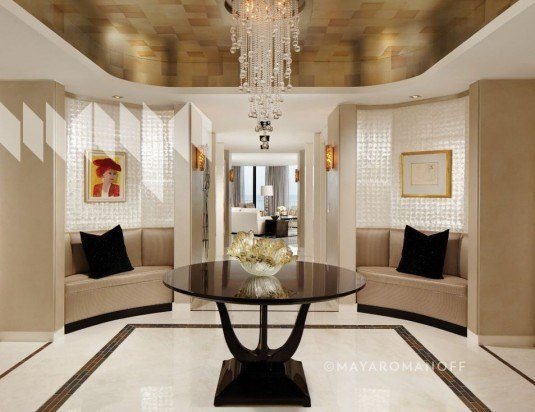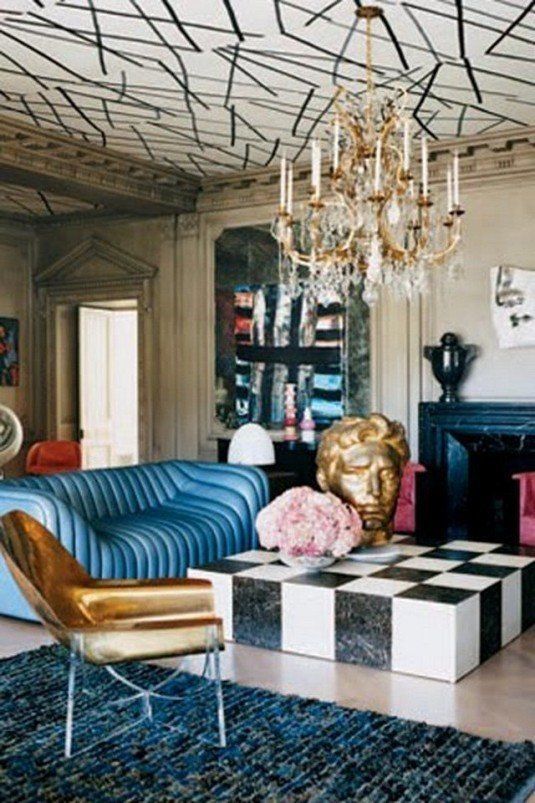 You don't have to go bold with the colors. The subtle designs would give detail and pattern to the ceiling too! What do you think about the design?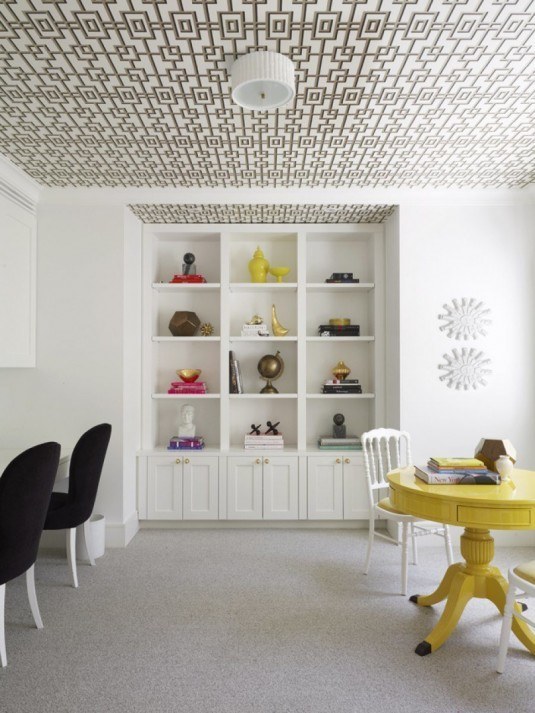 What do you think about the fun designs that you have seen in this article? Have we changed your mind to give your ceiling an interesting treatment? Get creative and make everyone's jaws drop when they walk in your home! Let me know what you think in the comments below! Enjoy the rest of your day!