Hello creative DIY-ers! Now is the perfect time to start preparing your garden for the entertaining season. I bet that you are looking for interesting ideas to enhance your outdoor space with. And today, I have something very interesting to show you. If you love those small fire bowls, then you can make them all by yourself. It is pretty easy, and you will save lot of money. On the other hand, you will have a nice decoration for your table. So, what are you waiting for? Read on and find out how to make your own DIY Tabletop Fire Bowl without spending too much money!
See also:
Amazing DIY Fire Pits That You Should Make This Spring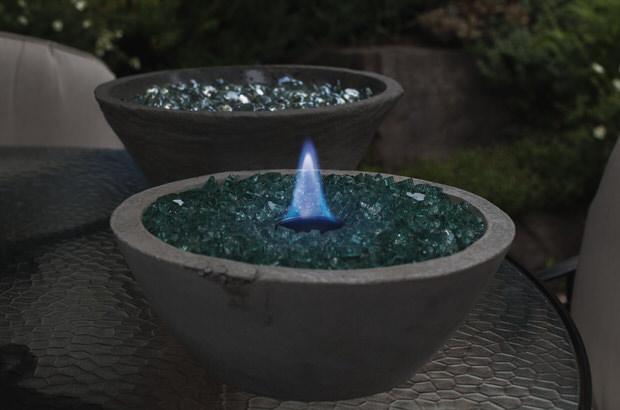 Don't you find these DIY Tabletop Fire Bowl spectacular? And you wouldn't believe that they are so simple to make. You will certainly have fun with this DIY project. Place one of these on the table in your yard. Roasting marshmallows has never been more fun! Read on and see how to make yours!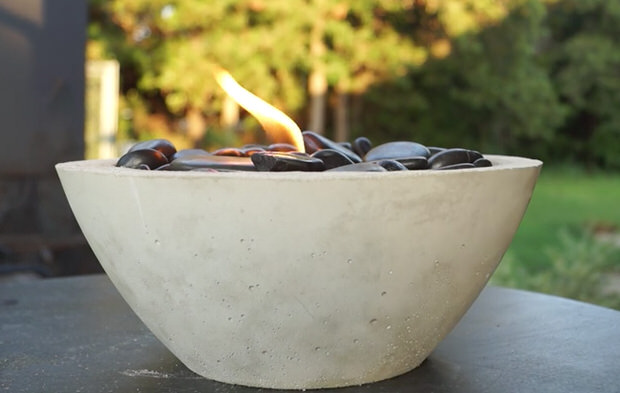 How to make it?
Step 1:Making your own tabletop fire pit is so easy. First, you need a base. A ceramic pot can serve for this purpose. Also, you can make one contemporary bowl out of concrete. If this sounds like a real challenge to you, you can start to prepare the concrete mixture. The easiest way to make a bowl is to use two plastic bowl as molds. Place something heavy on top and let it dry, according to the manufacturer's instructions.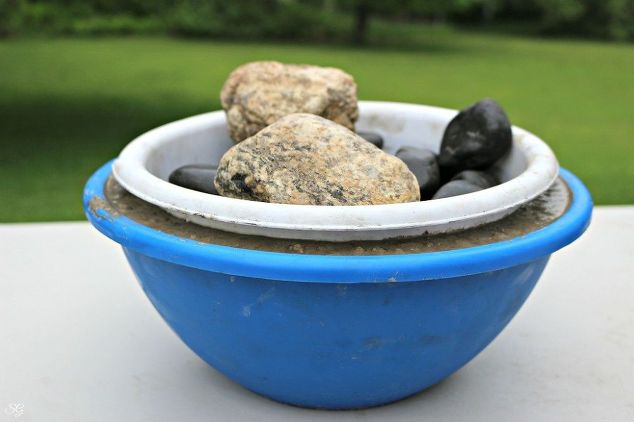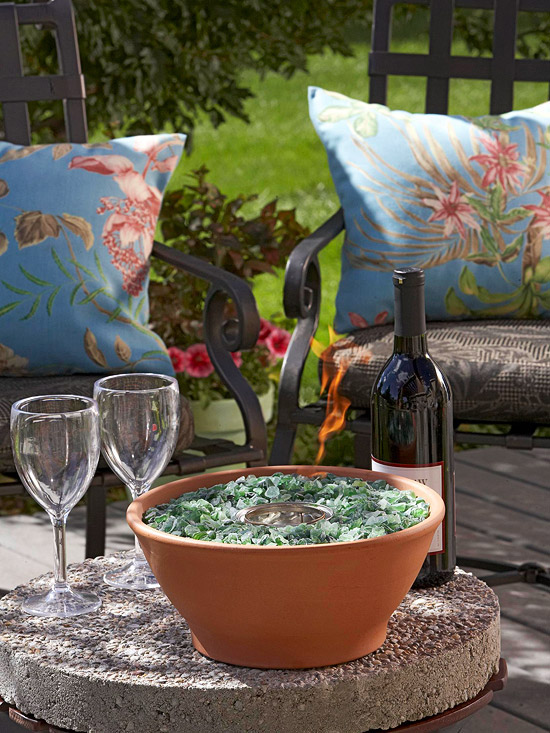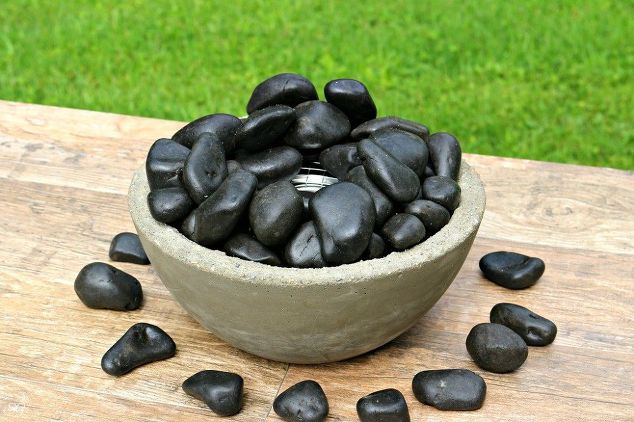 Step 2: When you already have your bowl, fill it with rocks. This will act as an insulation from the fire. In the center, you should use a can of fuel.  Read the instructions from the can of fuel and Add wire on top and some more rocks to finish it.  Your fuel bowl is now ready and can serve it's function!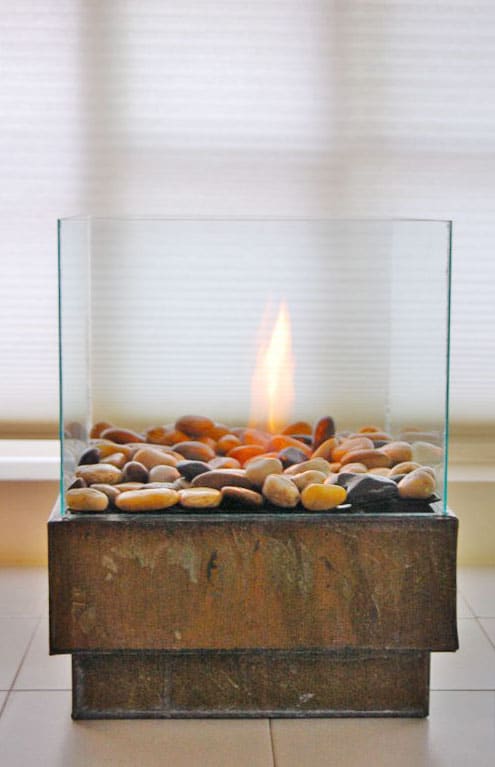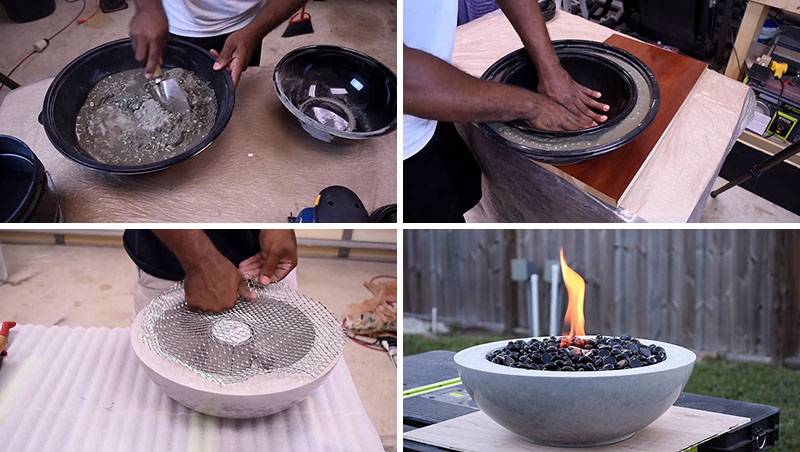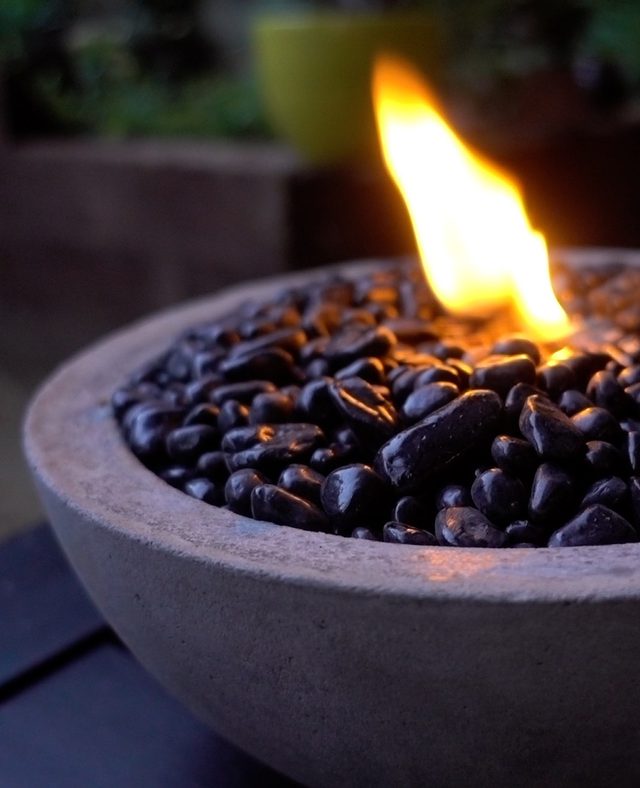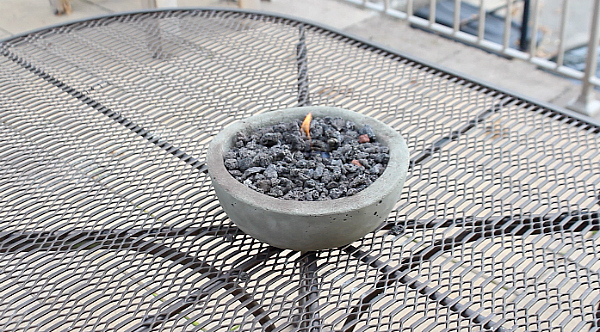 A DIY Tabletop Fire Bowl will add a romantic note to your seating area. This will be the perfect place for relaxing with a bottle of wine and someone special.
What do you think? Do you find these amazing DIY Tabletop Fire Bowl fascinating as I do? Share your thought with me!