Have you started the outdoor entertainment season? I bet that you are in need of some inspiring ideas that will improve your outdoor space. If you love to host parties and gatherings in your yard, then you should consider creating an outdoor kitchen. This seems to be one amazing idea. Read on and check the great outdoor kitchen ideas that I have to share with you!
See also:
How To Get Your Space Ready For Spring Outdoor Entertainment?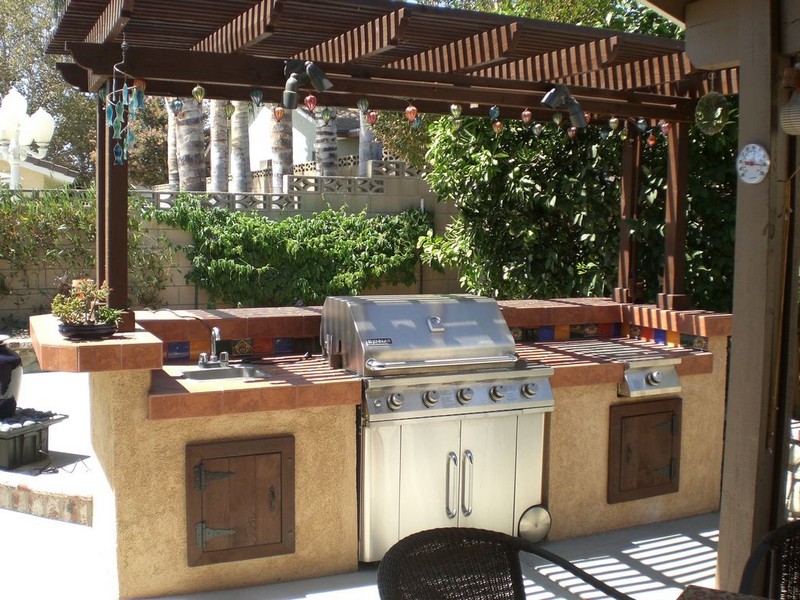 Plan everything
A good kitchen requires a good plan. So, you should keep your outdoor kitchen as near as possible to the indoors one. You will keep all the ingredients in your indoor kitchen, so it's better to have everything handy. This will allow you to be quick and efficient. Find a proper space in your backyard for the kitchen. It should allow you to place all the planned equipment and seating. List your needs and desired, and then plan accordingly to them.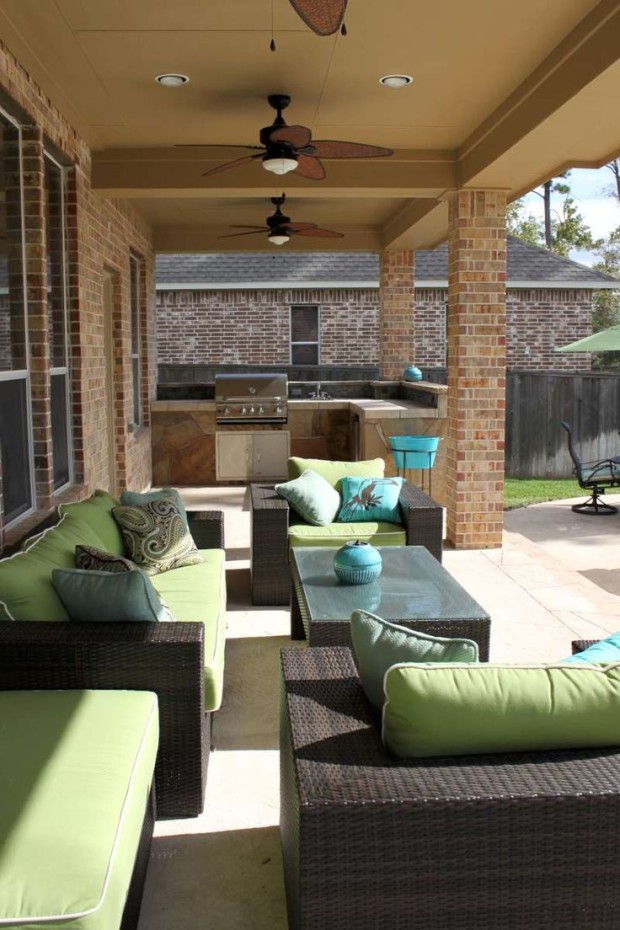 Choose the proper materials
A kitchen meant for outdoor use has one big difference: it must be able to withstand the conditions. This means that you have to choose durable materials that are meant for outdoor use. Forget about wood. You can use concrete, stone, tile or stainless steal. These will prove durable.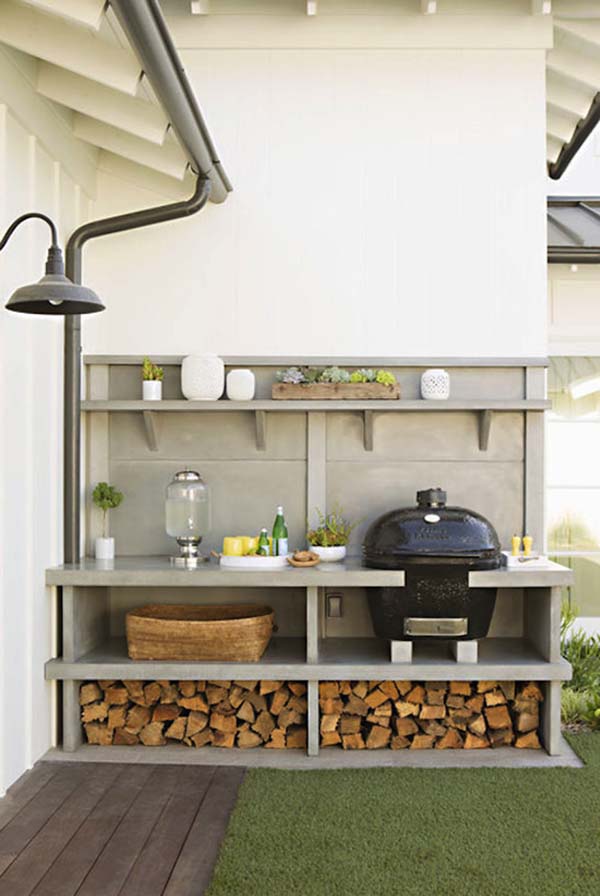 Appliance choice
Always make sure that the appliance you will use is approved for outdoor use. Outdoor conditions can be harsh for the equipment. Direct sunlight and humidity can damage your appliance, so always use ones that are suitable for outdoor use.
Tip: A pizza oven is a great idea for your outdoor kitchen. Or, you can even add a fireplace that doubles as a barbecue.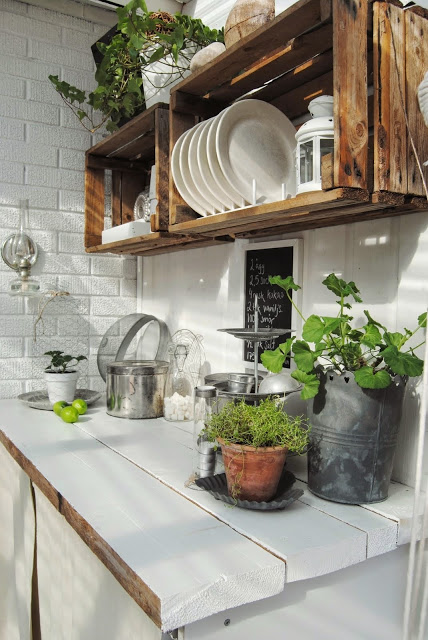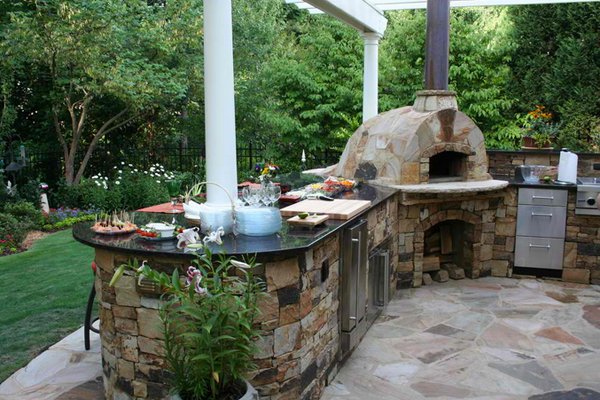 Comfy seating space
Your outdoor kitchen would not be complete without the seating space. This will be the spot where your spring and summer entertainment will take place, so it is better to get some comfy options.
If you lack space, then this is a wonderful option. The countertops can be turned into a bar if you add some cool bar stools there. Simply clever idea! On the other hand, this can be turned into your night bar where you can have parties with your friends!