Good day to all my readers! As always, I am here to show you some inspiring ideas that will help you. And for today, I have something for the brides-to-be. If you are planning a wedding, you will want to bookmark this post as  inspiration. Or if you know someone else that will become a bride soon, you can share this with them. The wedding cake is something that might be a dilemma. There are so many beautiful and breathtaking designs, and you can't really decide which is going to be the perfect one for you. If you want something eye-catchy and playful, then you can take your inspiration from these  Mexican Wedding Cake Ideas. Take a look at this wonderful gallery and pick your favorite?
See also:
Fun Outdoor Wedding Ideas For Your Special Day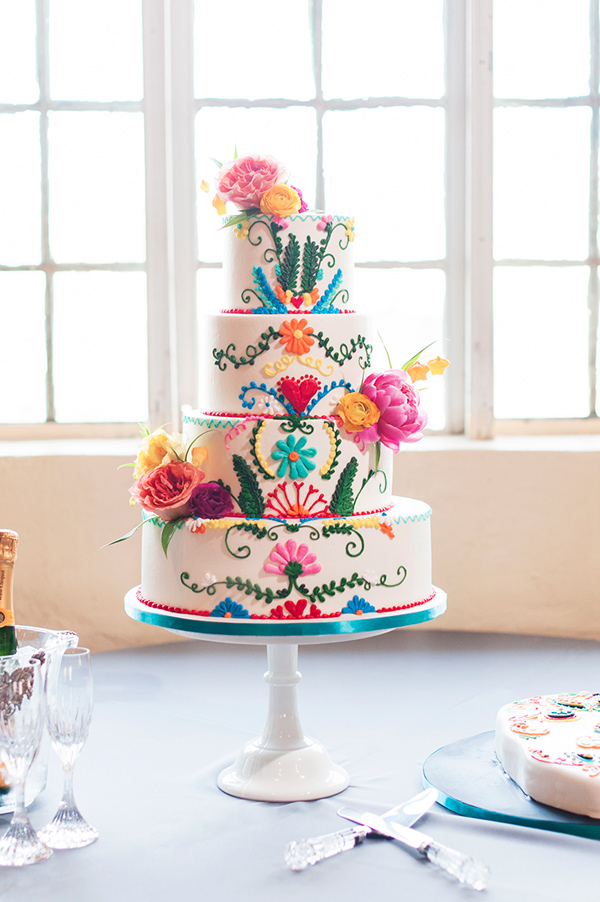 How to design a Mexican Wedding Cake
If you imagine your wedding looking more like a fiesta, then these Mexican Wedding Cake Ideas will certainly be the right choice. The design of a Mexican cake is pretty simple. It has the usual white topping. The finish of the cake is consisted of interesting floral patterns that bring a playful spirit and spice things up a little bit. The white background is perfect for adding a splash of color. The floral patterns are in different colors. The trick of achieving the colorful effect is to use bold and contrast colors. If there is blue, then add orange too. Take a look at the color wheel and see which color are opposite. For each color you will add, do not forget to include it's opposite color on the wheel.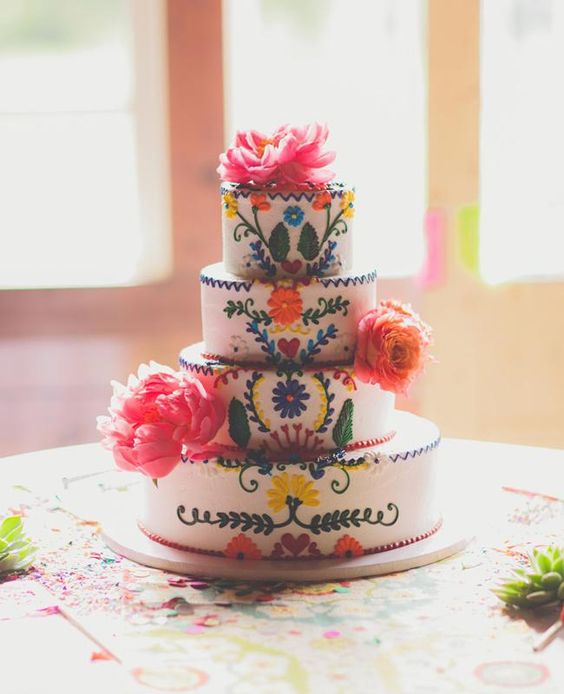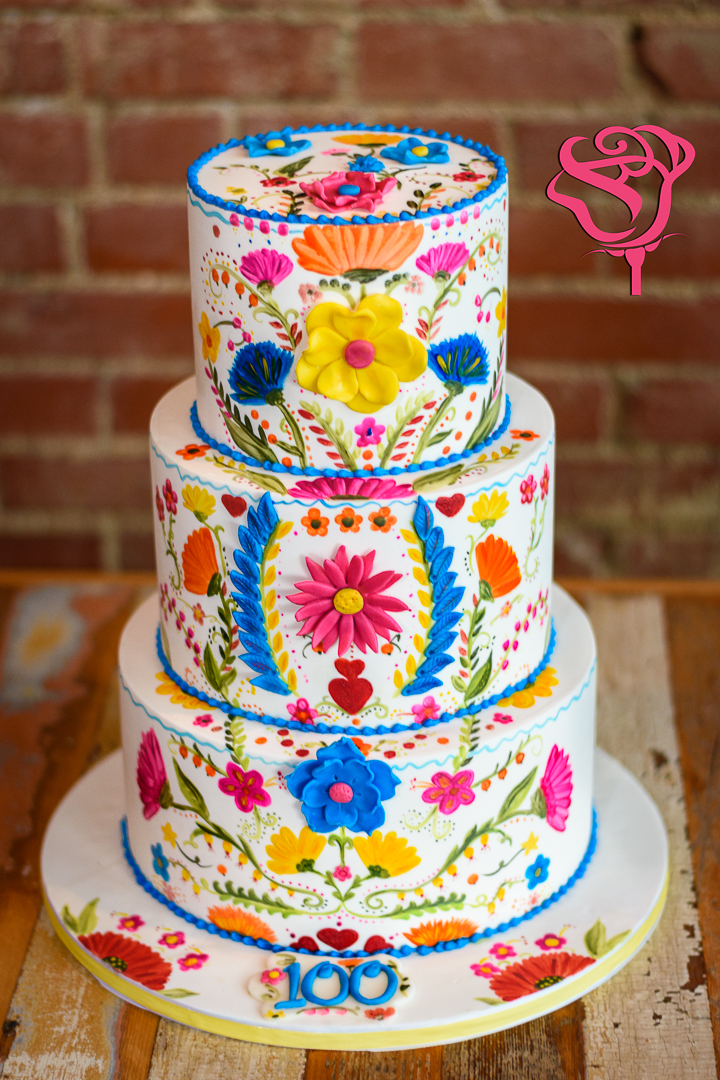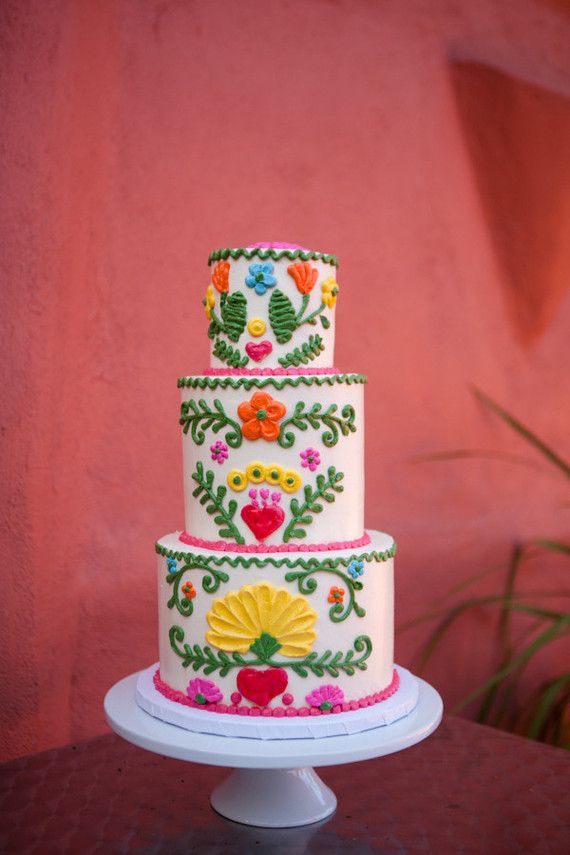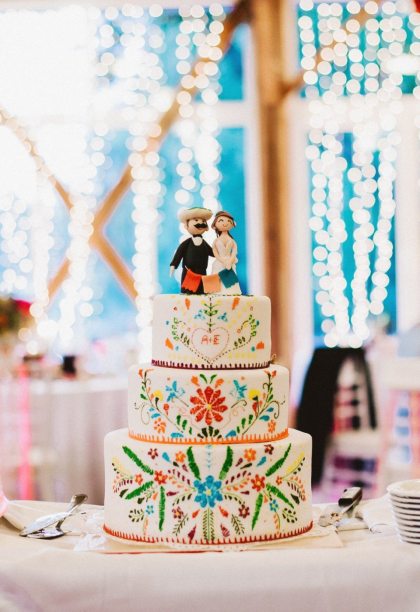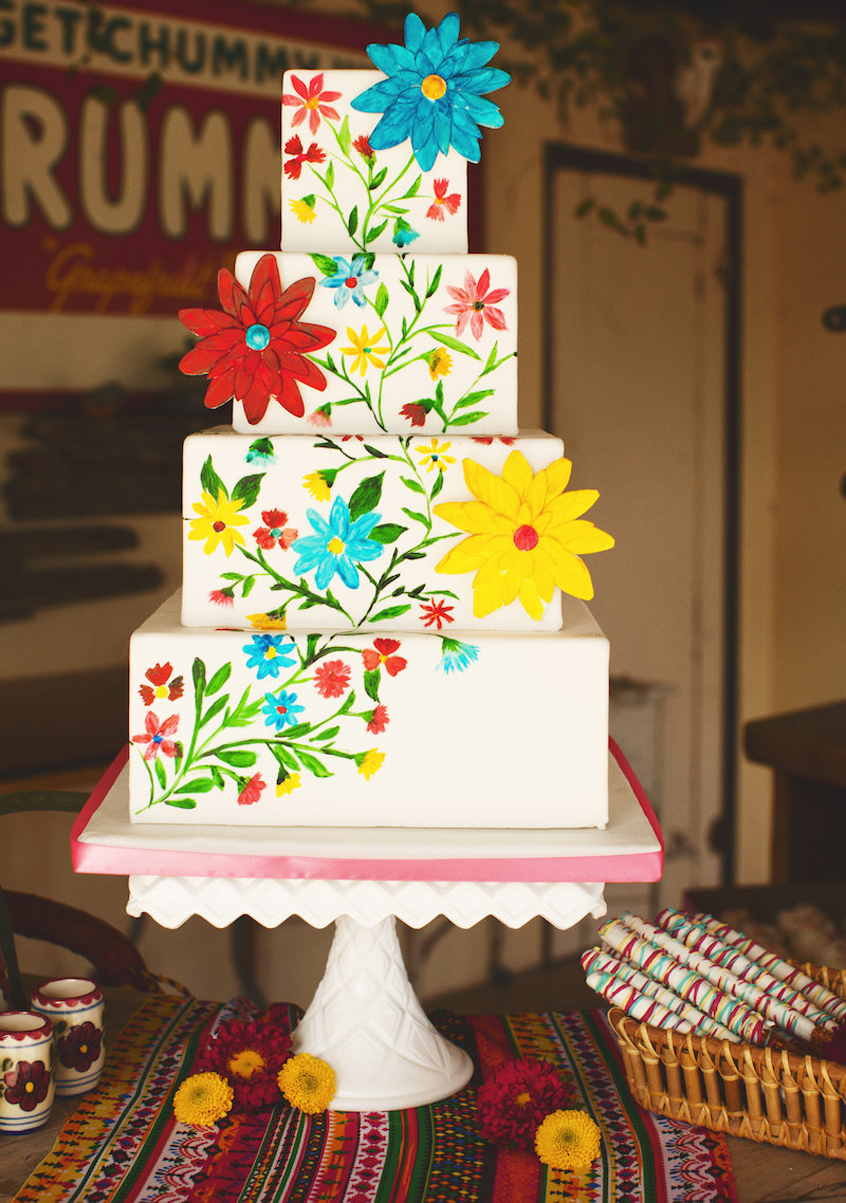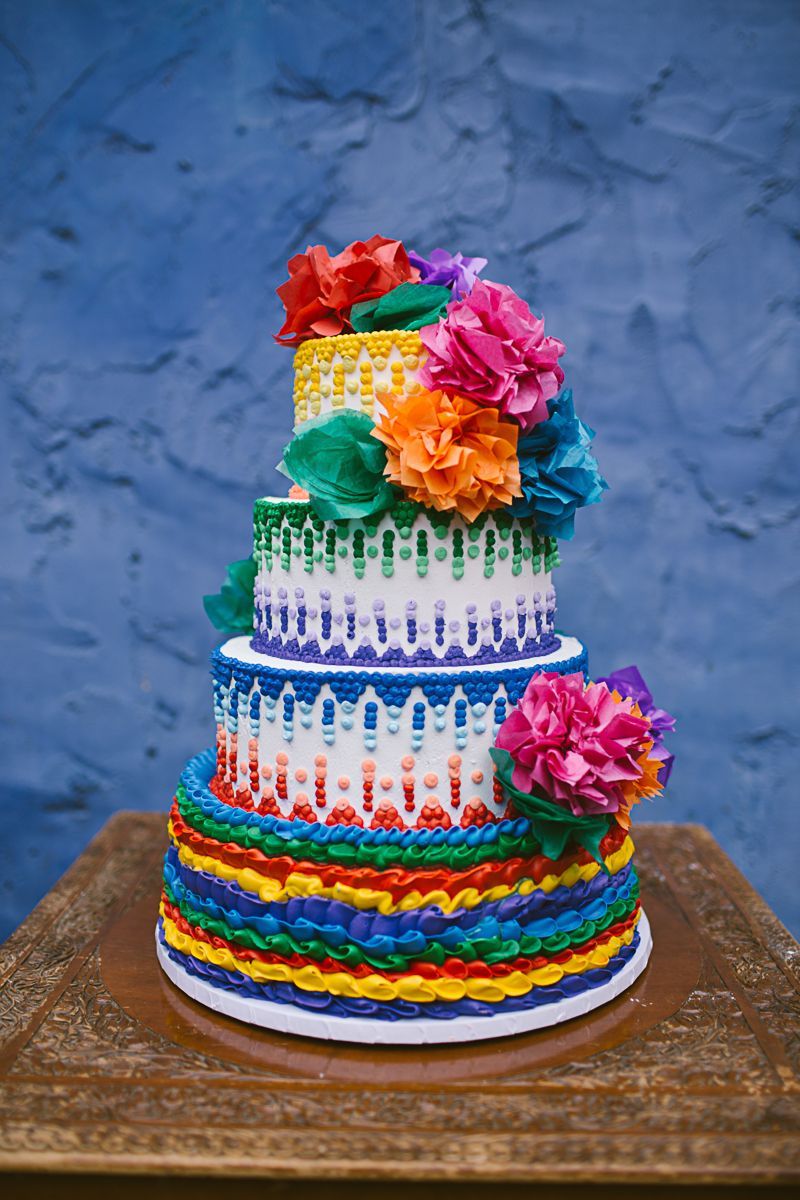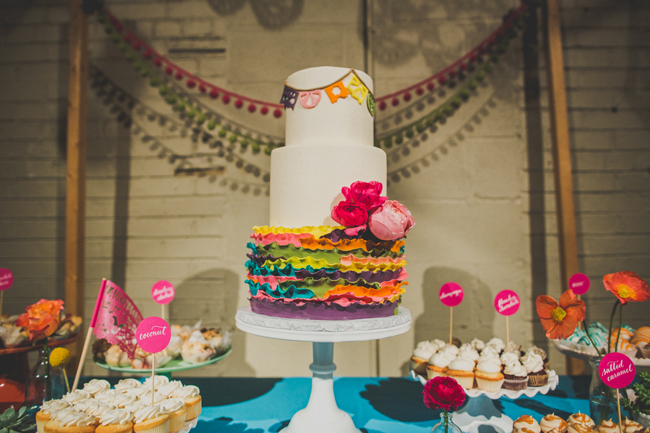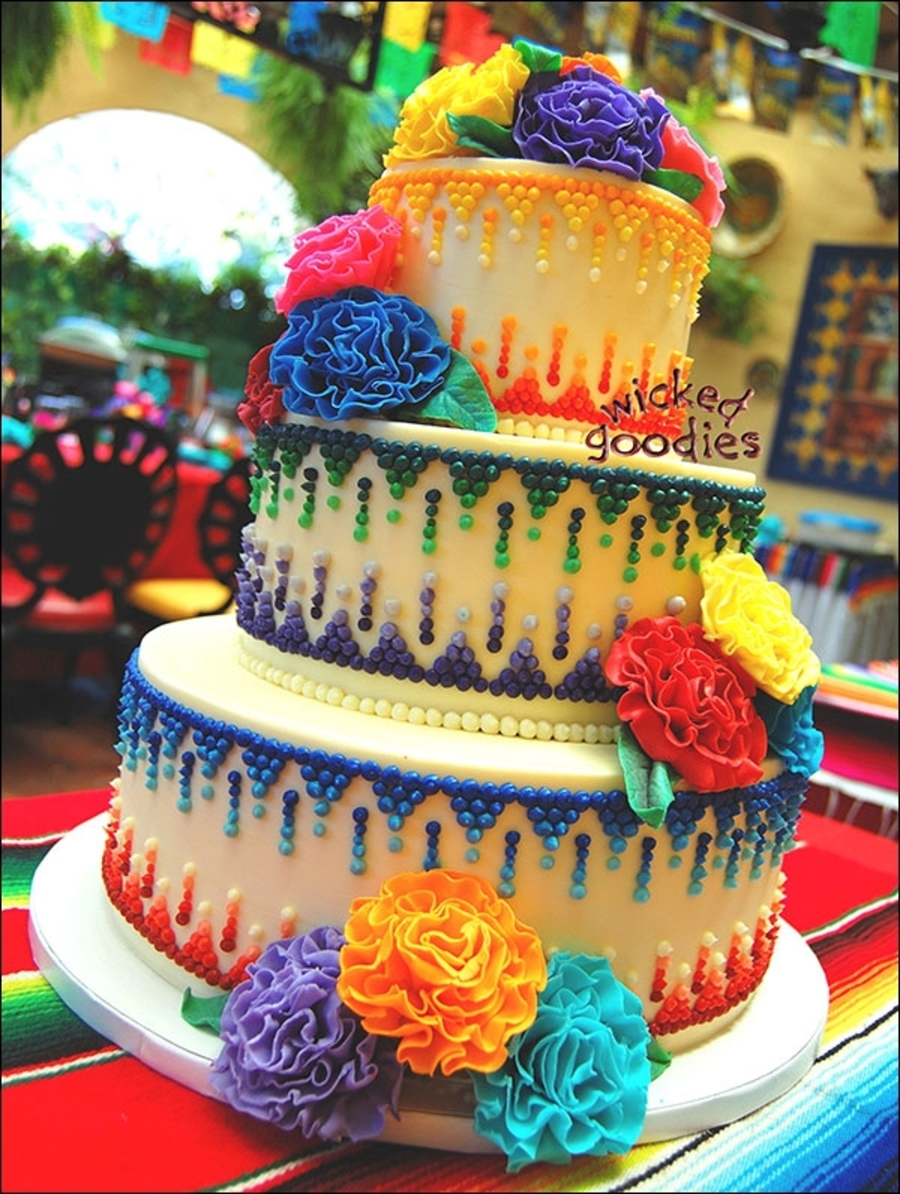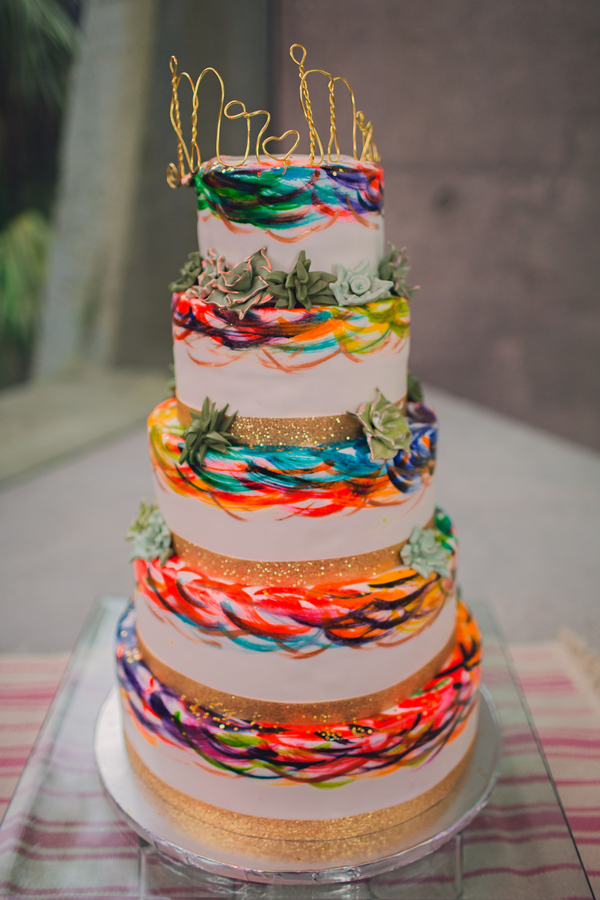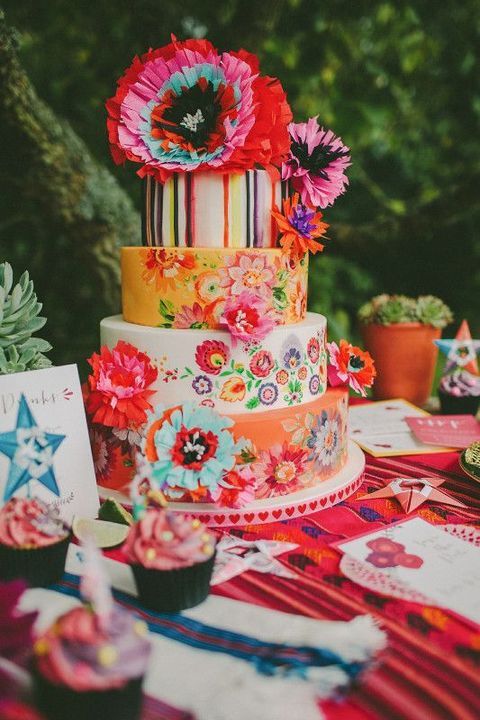 If you have fallen in love with some of these Mexican Wedding Cake, do not forget to save the photo so you can show it to the cake shop. That way, they will know what are you looking for exactly. Who knows, maybe one of these Mexican Wedding Cake ideas will be the perfect one! Would you agree with this?