Good day people! Are you looking for some great ideas for your home. You are certainly on the right place. Today we talk about one common issue-narrow spaces. The good thing is that you can use it in the best way possible and fit a kitchen here. So, be sure to check these narrow kitchen designs and see that this space is not useless after all!
See also:
Kitchen Layout Guide To Make The Space More Functional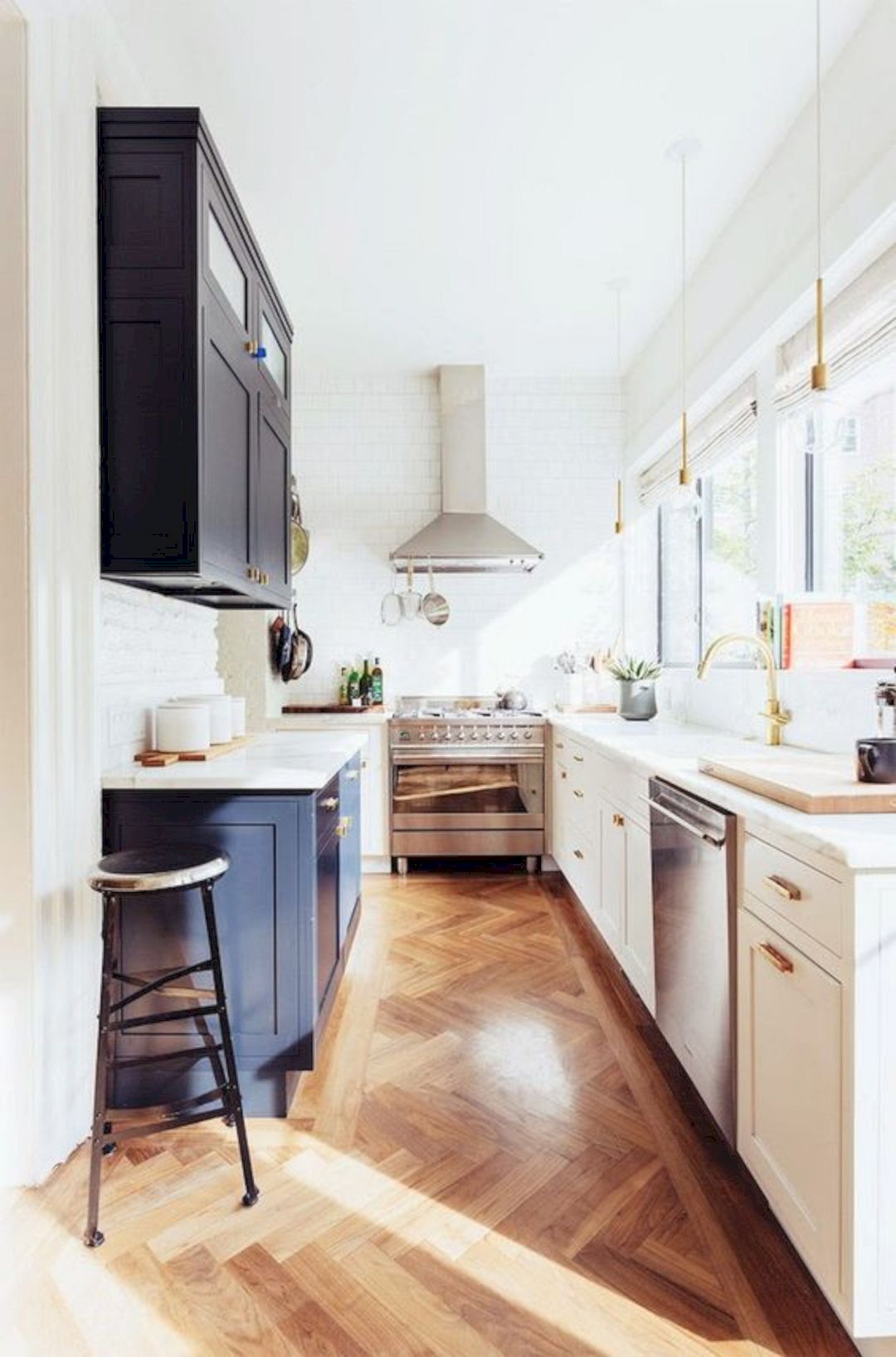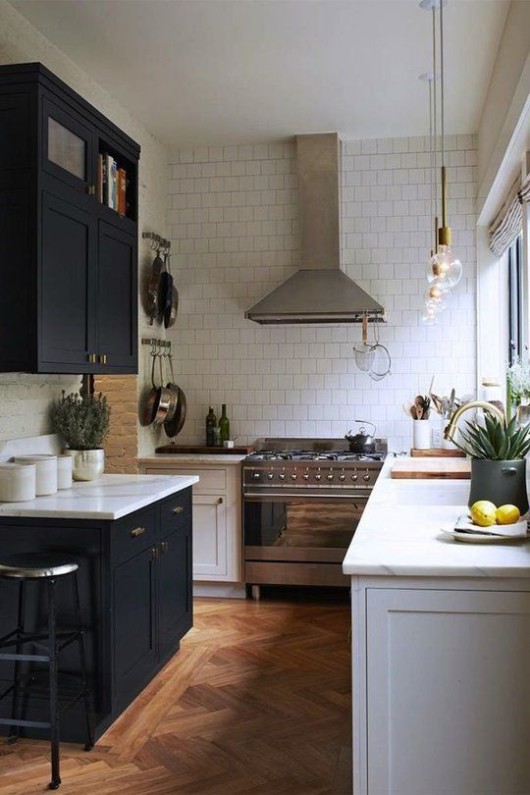 Narrow spaces are perfect for fitting a small kitchen. Which layout will be the best choice for this one? It will certainly be the galley kitchen layout. Despite for being efficient in using the space, it is highly functional too. For the ones that are not familiar with the terms, a galley kitchen is a type of layout where you have the kitchen cabinets and appliance on both sides, with a narrow passage in between. This makes it a highly functional one, since you will have everything handy.
This is an example for a galley kitchen. It uses the space in the best way possible and makes your tasks easier.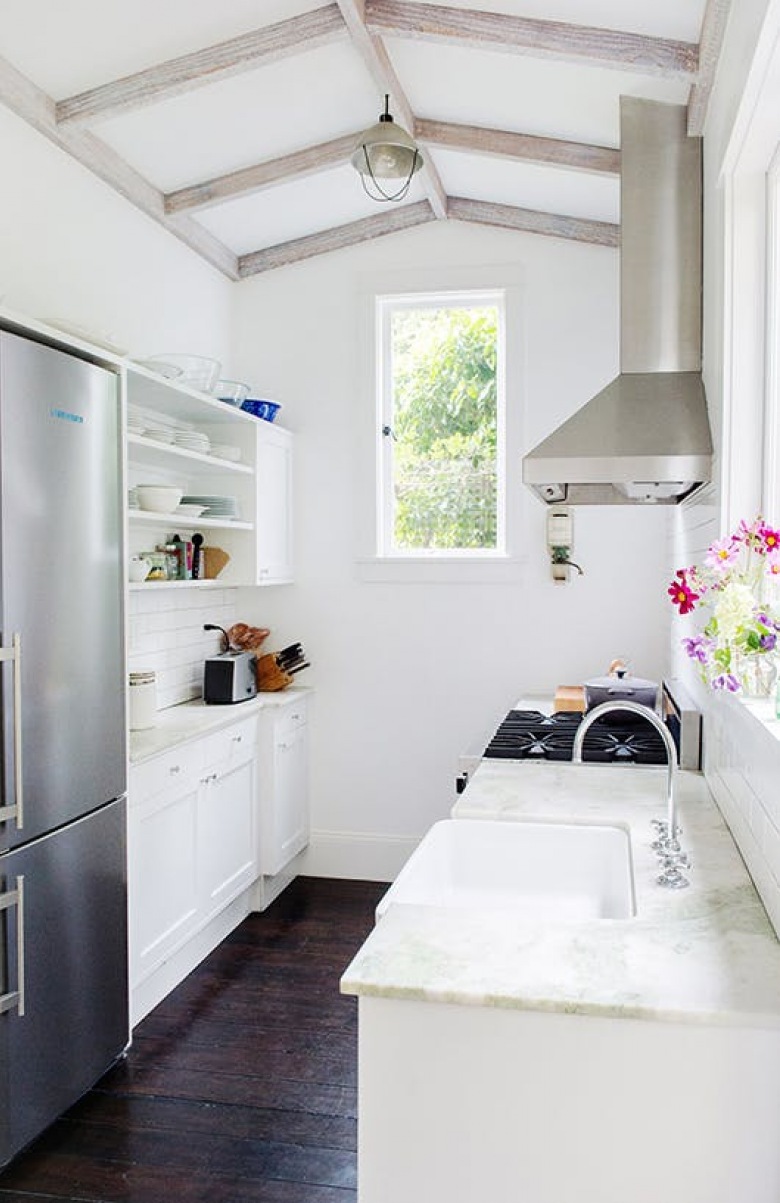 You are free to style your galley kitchen. Just because it is narrow does not have to mean that it should be blank. You can install an interesting backsplash, that will both protect the wall and bring visual interest to the space. Floating shelves are also a good idea. Style them with your best looking dishes and/or cookbooks and you already have the winning combo.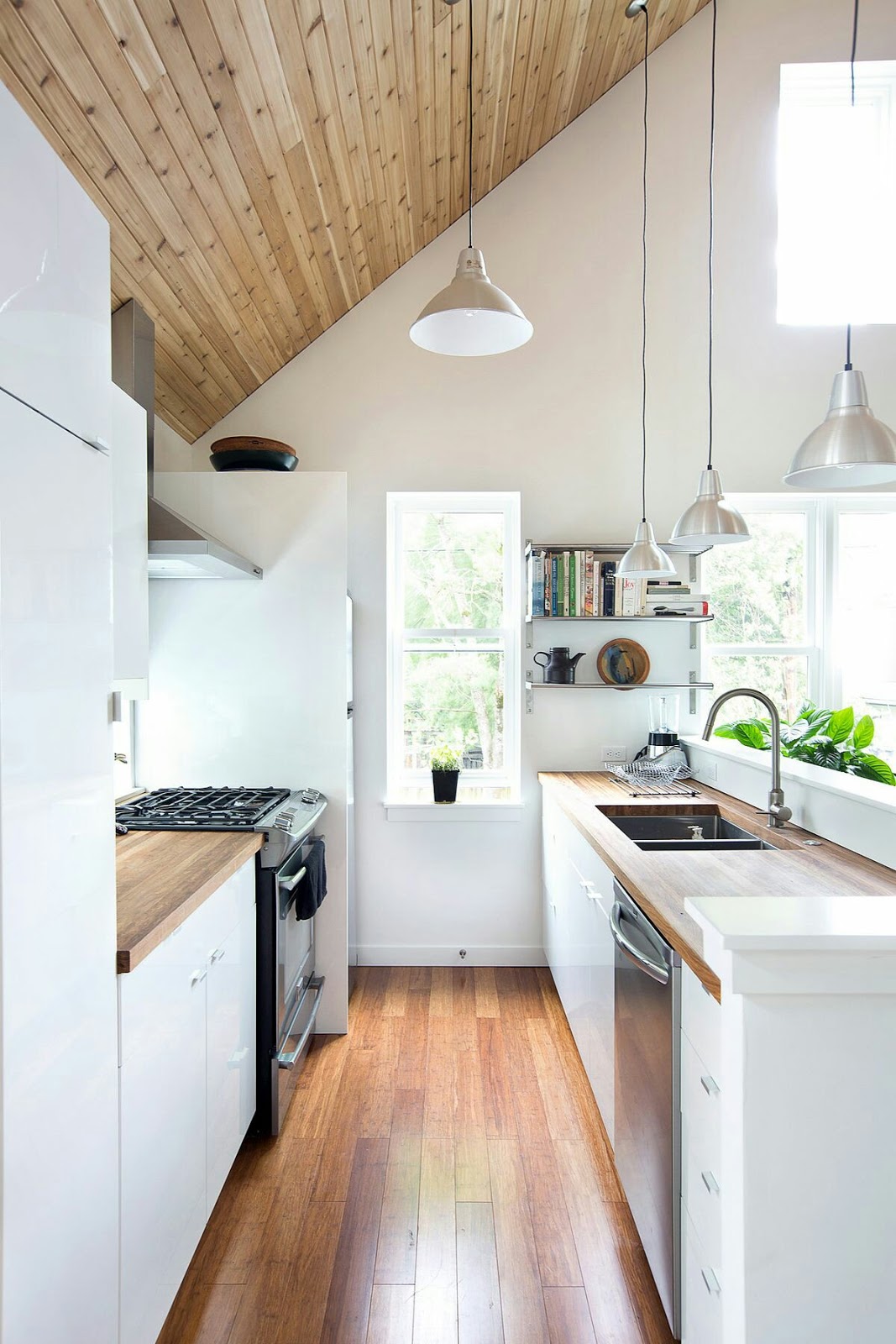 Having a tiny and narrow space in the same time? Use the space in the best way possible. Use every inch of the vertical space for storage. Install cabinets and floating shelves for your spices.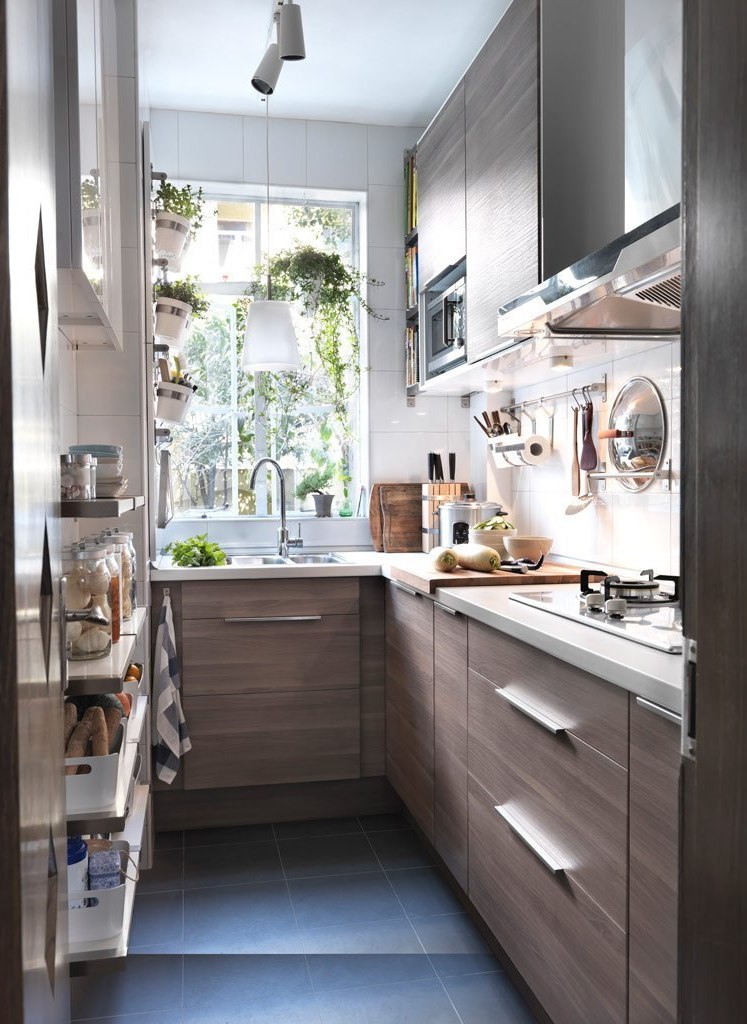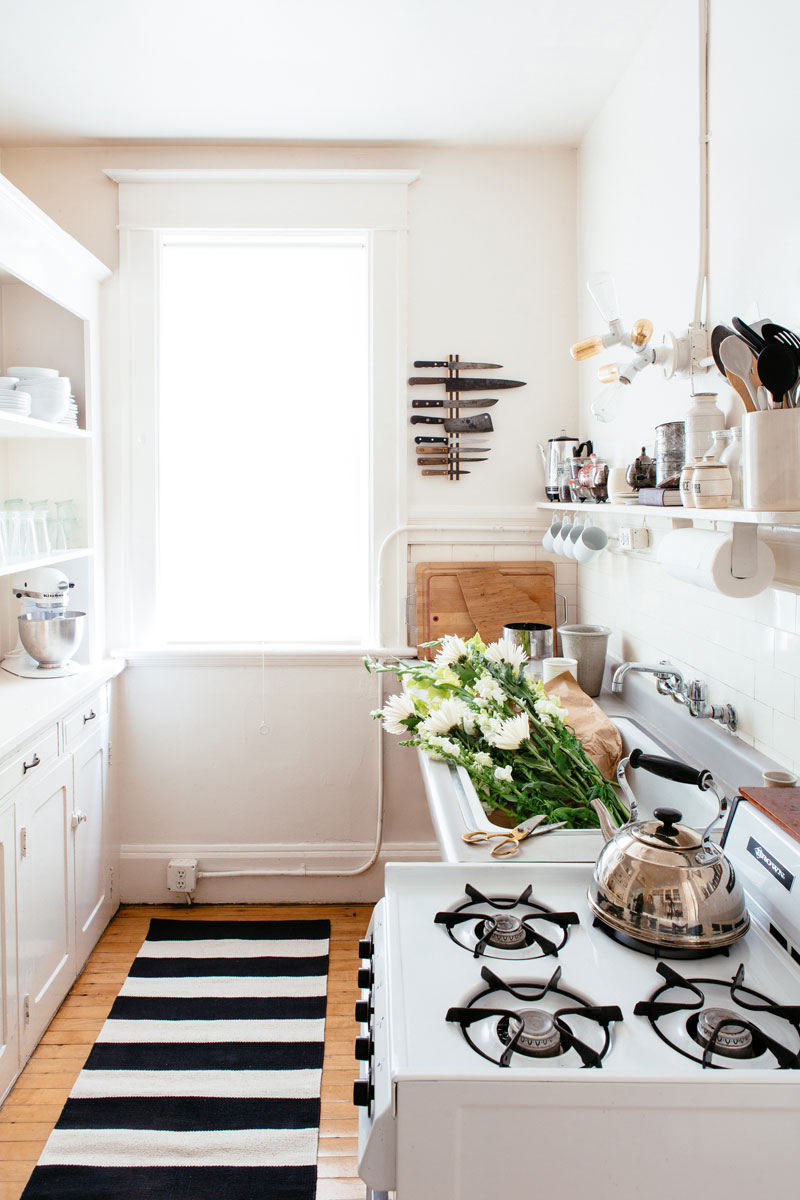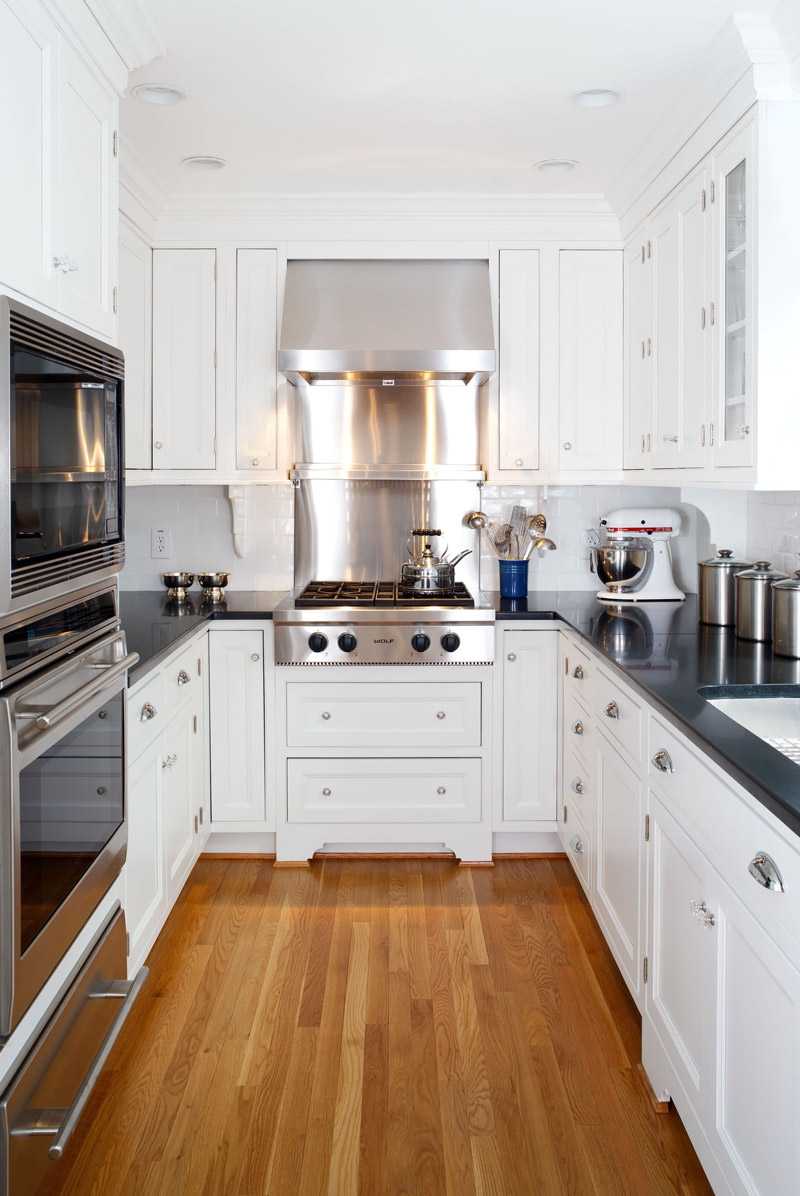 This is a good solution for a narrow, but long kitchen. With having cabinets on the one side, you have a free wall that you can use for hanging your pots.