The dining room is where family come together, whether you are hosting a holiday dinner or gathering around the table for a meal. From modern to traditional, there are million ideas that can help you decorate your dining room with style.
Today, I won't talk about in-home dining rooms, but patio dining sets that you would all love to have. None of you would love to spend the beautiful days at home, right? The bright blue sky, the sunny days and warm temperatures are luring us to outside.
SEE ALSO: Luxury Outdoor Kitchens That Will Impress You
You have many options to turn your yard into relaxing space, where you can eat, entertain and lounge out. Even if your budget is tight, don't worry. There are always some options to make it work with what you already own.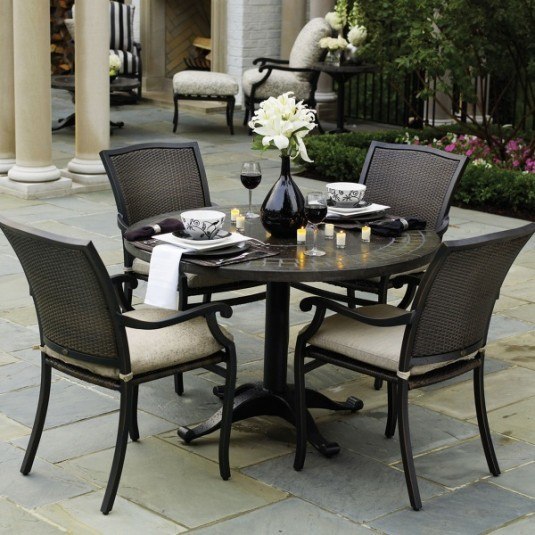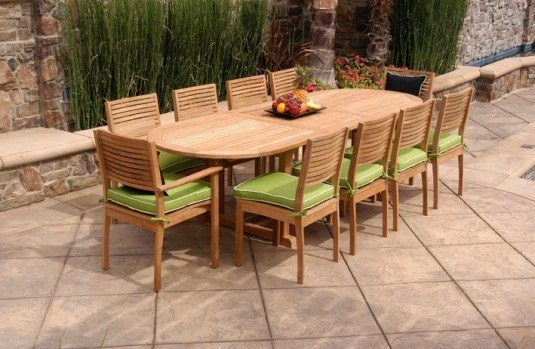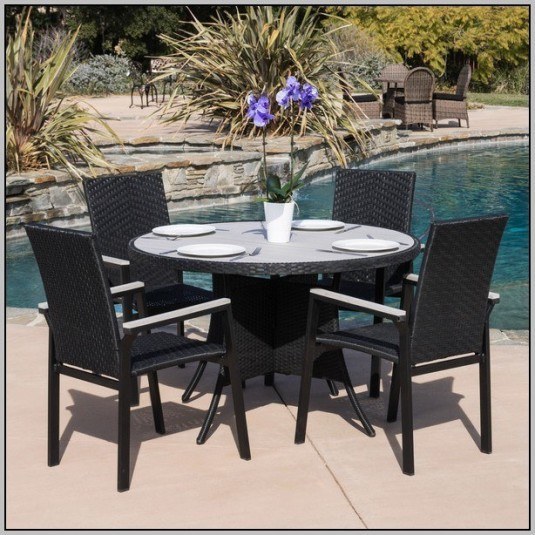 No greenery or garden? Don't worry, there are million yard ideas, terrace porch and patio ideas that can work for any spot you have. The outdoor lighting is also important. So, find the best lighting solution to illuminate your yard.
The outdoor furniture that you will choose for your yard will give you the ability to truly enjoy the sunny spring, summer and fall days with your friends, family and quests.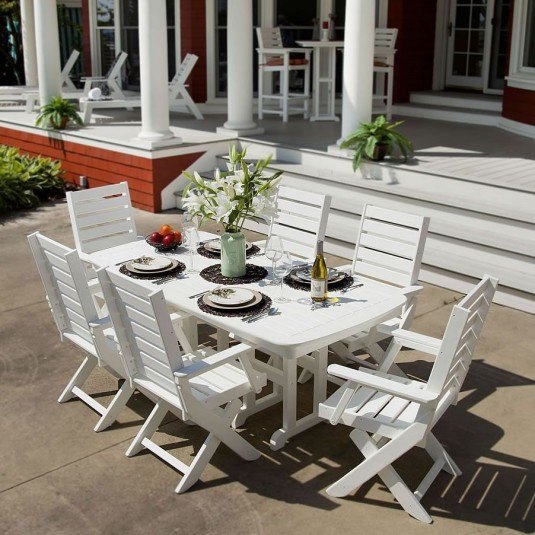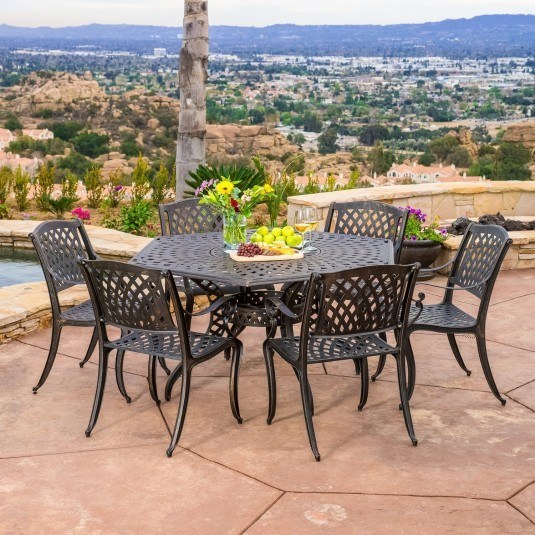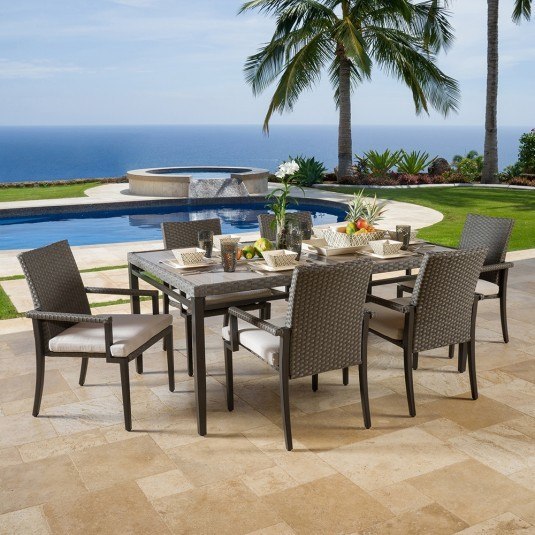 There are many different designs of outdoor furniture, like sofas, chaise lounges, chairs, tables, etc. that are great way to relax in your yard in comfort and style.
If you love cooking and gathering your family, friends and other relatives to show them what you have prepared by yourself, then you should definitely consider adding one of these amazing dining sets in your yard. As you can already notice, they can be found in different size, shape, color and style. Pick the one that you like the most and beautify your yard.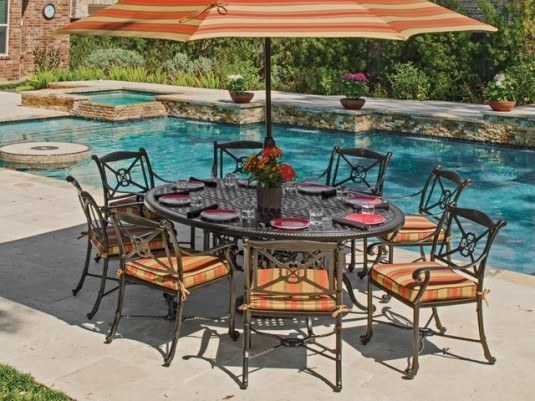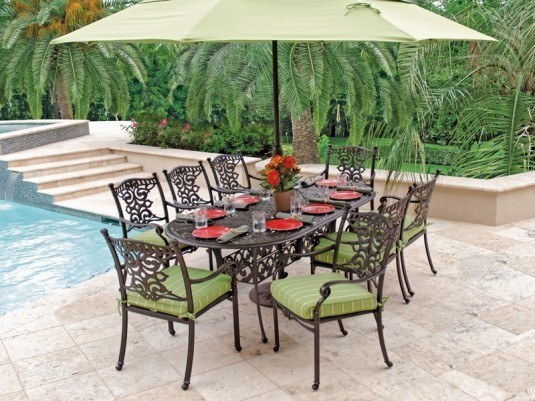 If you have enough space, you can also consider adding a coffee table with chairs, so that after the meal you can go there and enjoy your coffee and desert.
On the market, you will find sophisticated and modern dining sets for 2 to 8 persons that include tables and chairs to relax on while you are enjoying your meal with your family and friends.
There are also some interesting designs that incorporate chairs and two tables that are separate from one another. This is very useful for the moments when you don't need such a big table, so you have an option to put one in the garage and use it only when you have a need of it.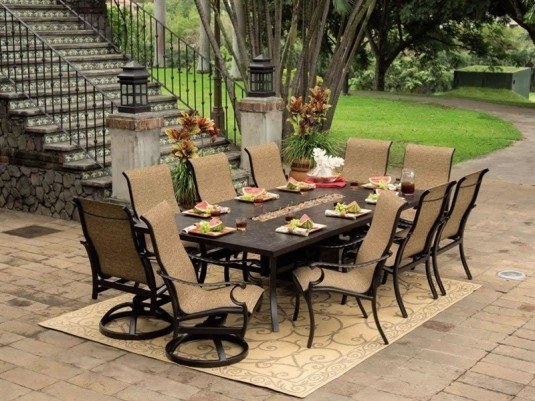 Wood, wicker and wood are the materials used for creating dining sets. If you can't afford a dining set for your yard, you can create one by your own and improve your diy skills and techniques.
I hope that you have found these ideas interesting. Thank you for reading. Enjoy in the rest of your day and don't forget to stay up to date with the content of Karma Stream!