Are you facing the problem of having a small home? This should not worry you at all. There are so many clever ways to make tiny spaces functional. All you need are smart tricks to help you with that. Check out these small bedroom tricks that will help you maximize your space!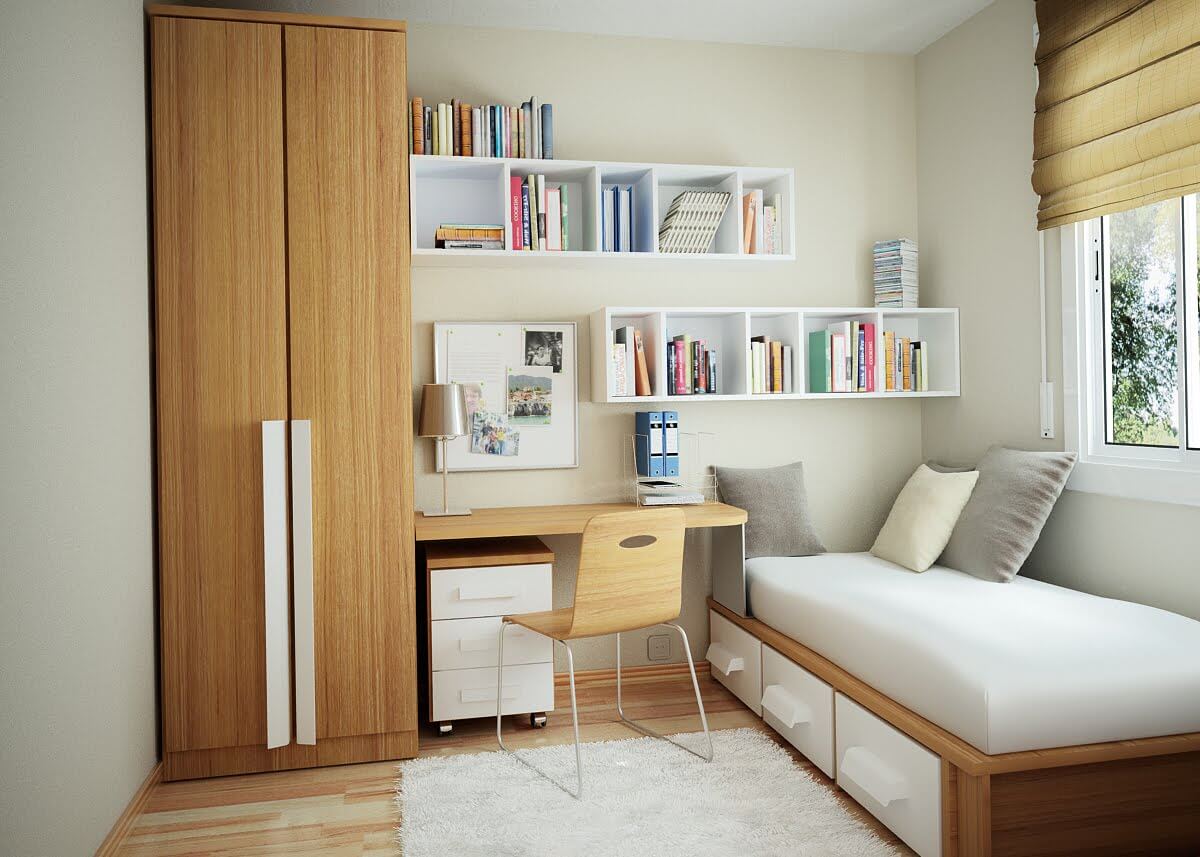 Your bedroom is a place where you can rest after the long day. And you need to provide a relaxing atmosphere. If you have a tiny bedroom, that does not have to mean a lack of comfort. Implementing a few crucial tips will help you with that. it is all about using the space in the right way to get the most.
See also:
Fascinating DIY Bedroom Decor That Won't Clutter Your Small Room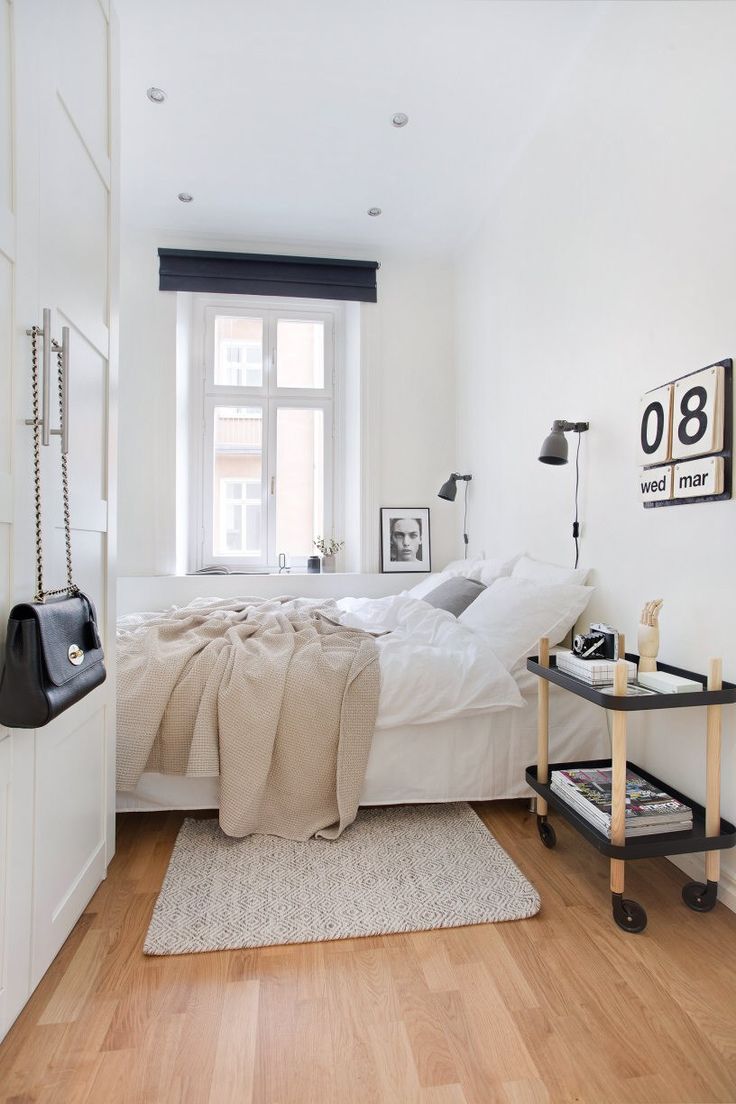 Alternative nightstand
An ordinary nightstand will take so much precious space of your bedroom. Instead, go for alternative ones. You can use a floating shelf to keep your essentials in place. That will save you so much space.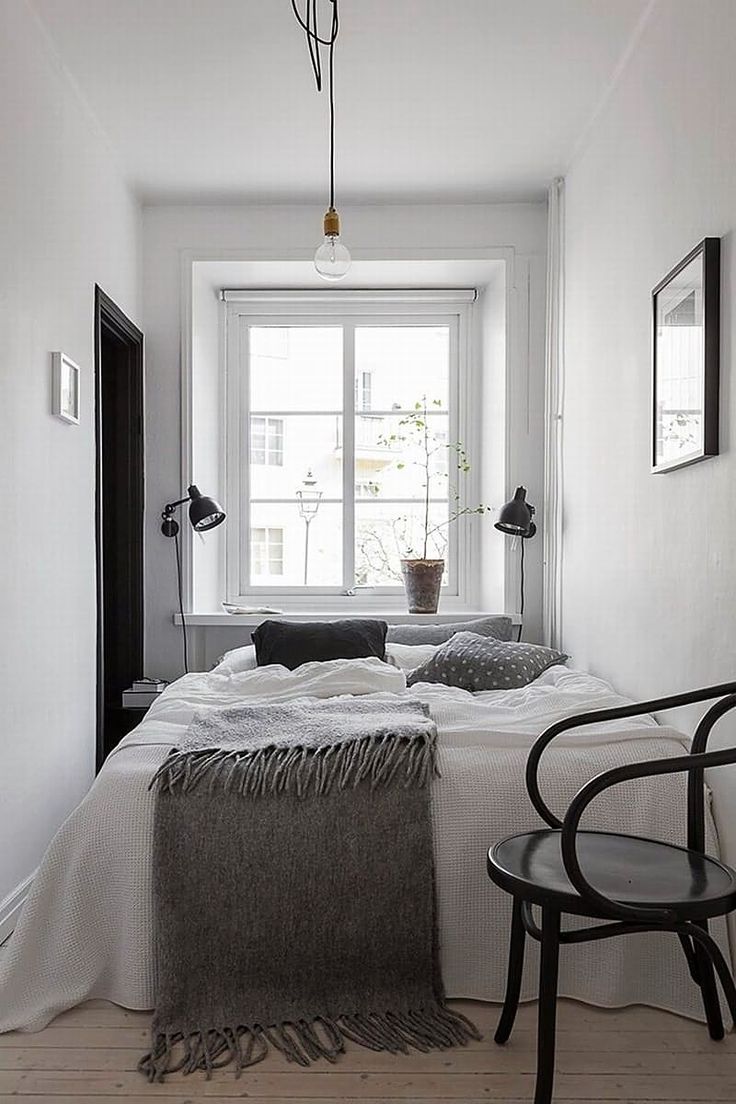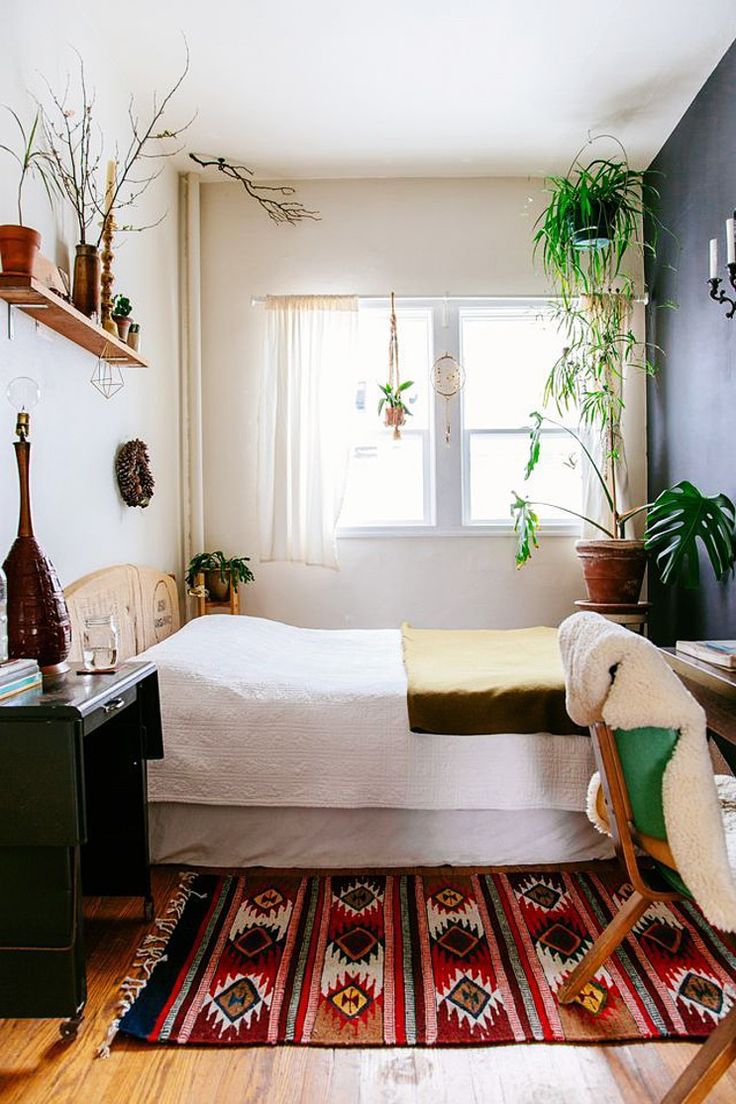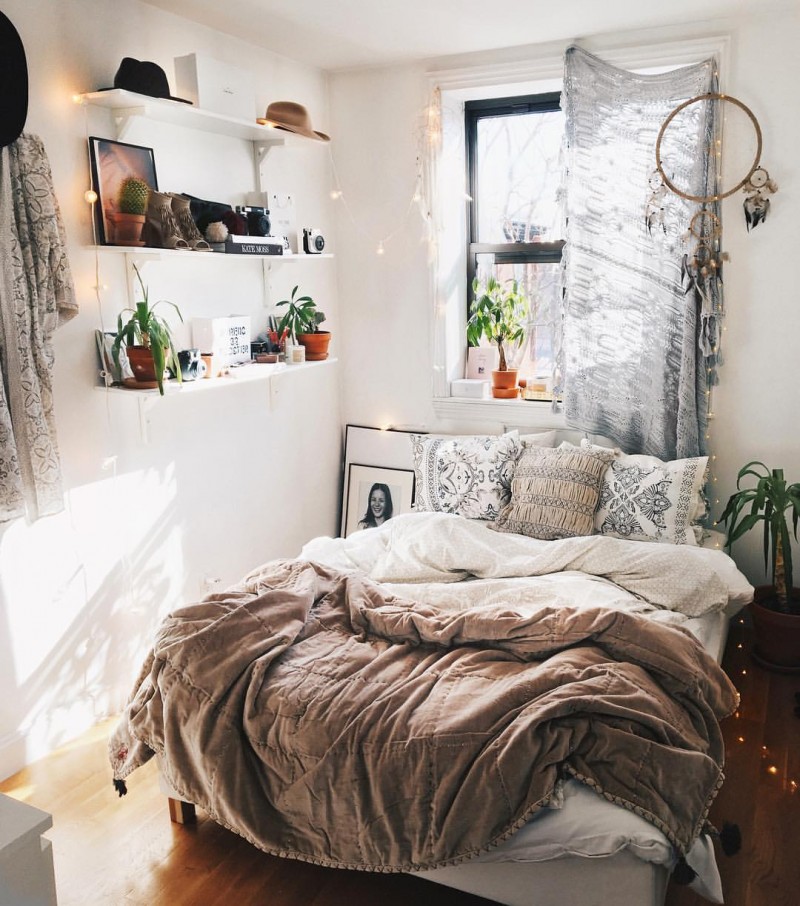 Light colors
When designing your room, go for light shades. They will make your room feel spacious and airy. Too dark colors will result in giving a heavy look, and you certainly wouldn't want that. White walls are the best solution.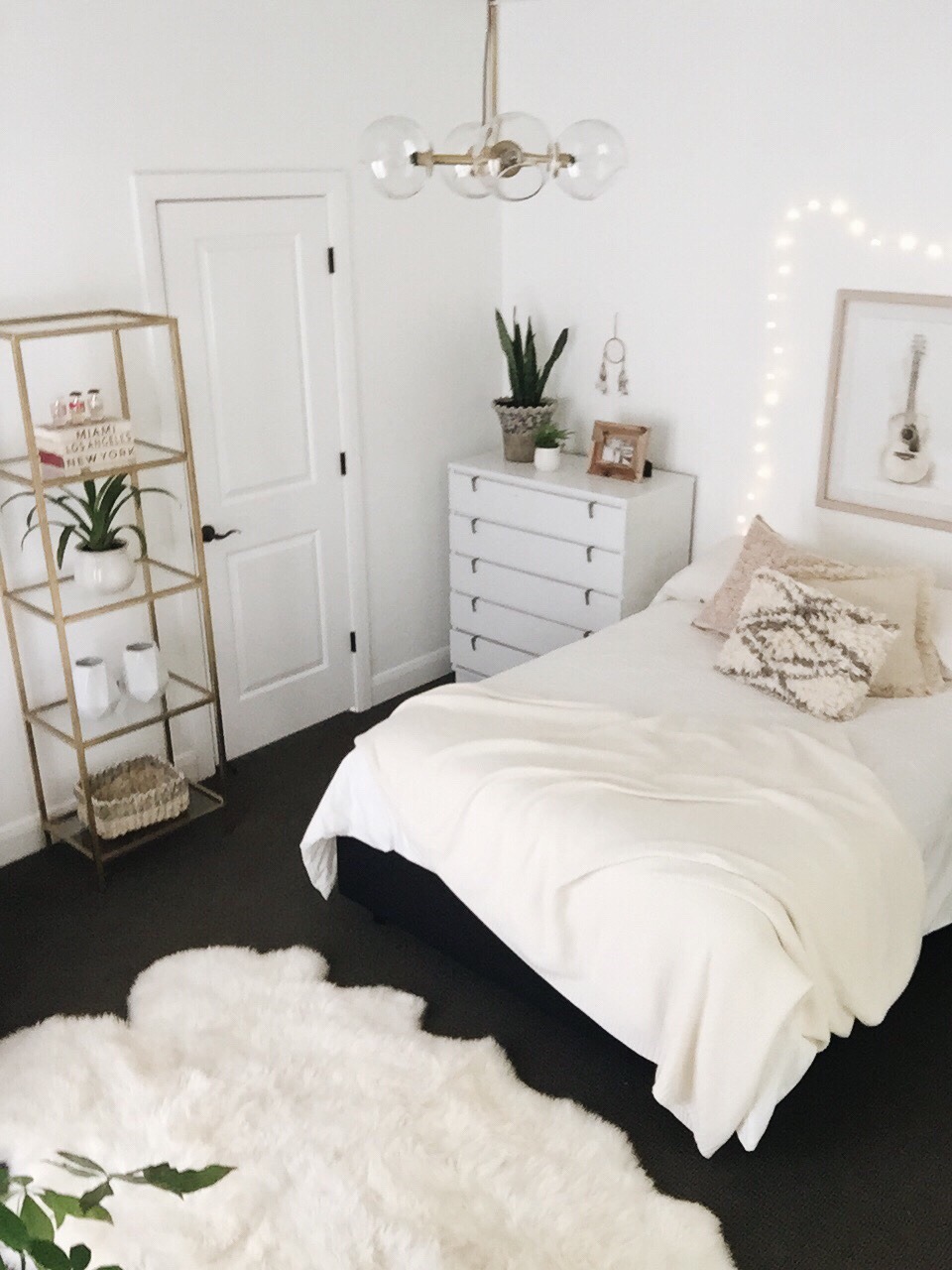 Use the vertical space
When dealing with small spaces, this is one excellent solution. Use the vertical space for storage. You can place floating shelves, and use them for storing items. This example shows you how to use the corners to get more space.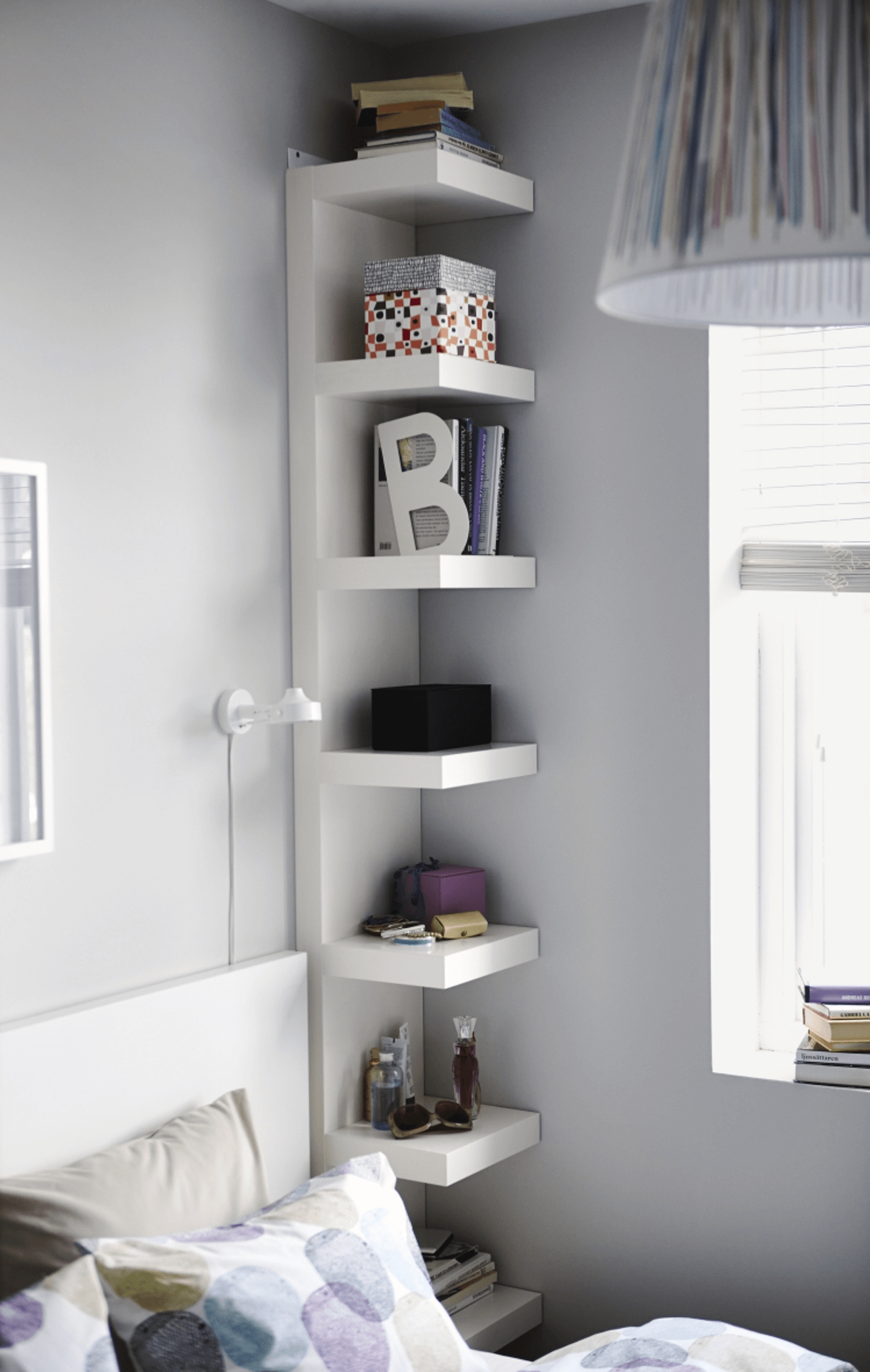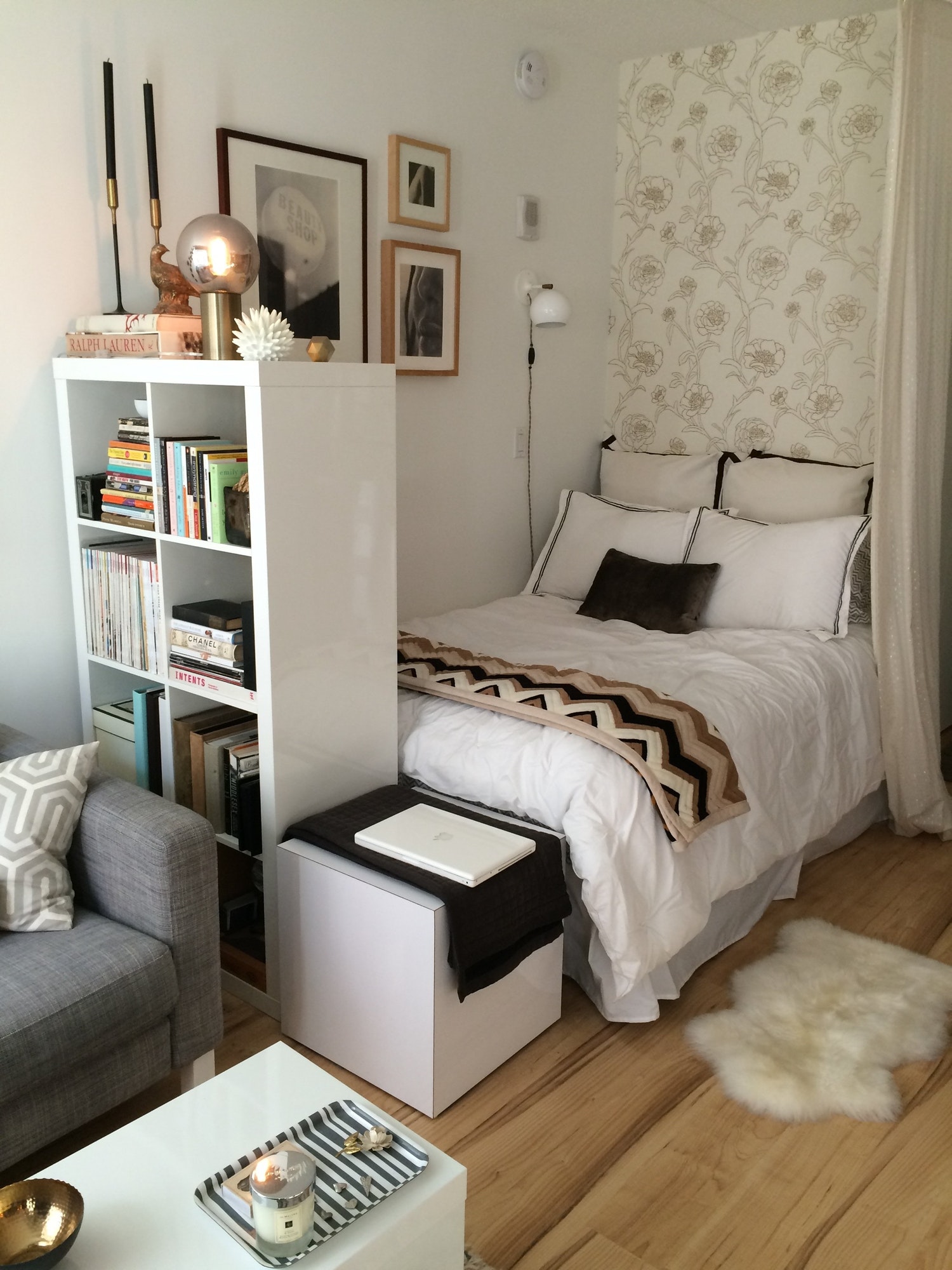 Use the space under the bed
The biggest problem with small bedrooms is that you will lack some storage space. And you really need it , because there are lots of things that need to be stored. Use the space under the bed for storage.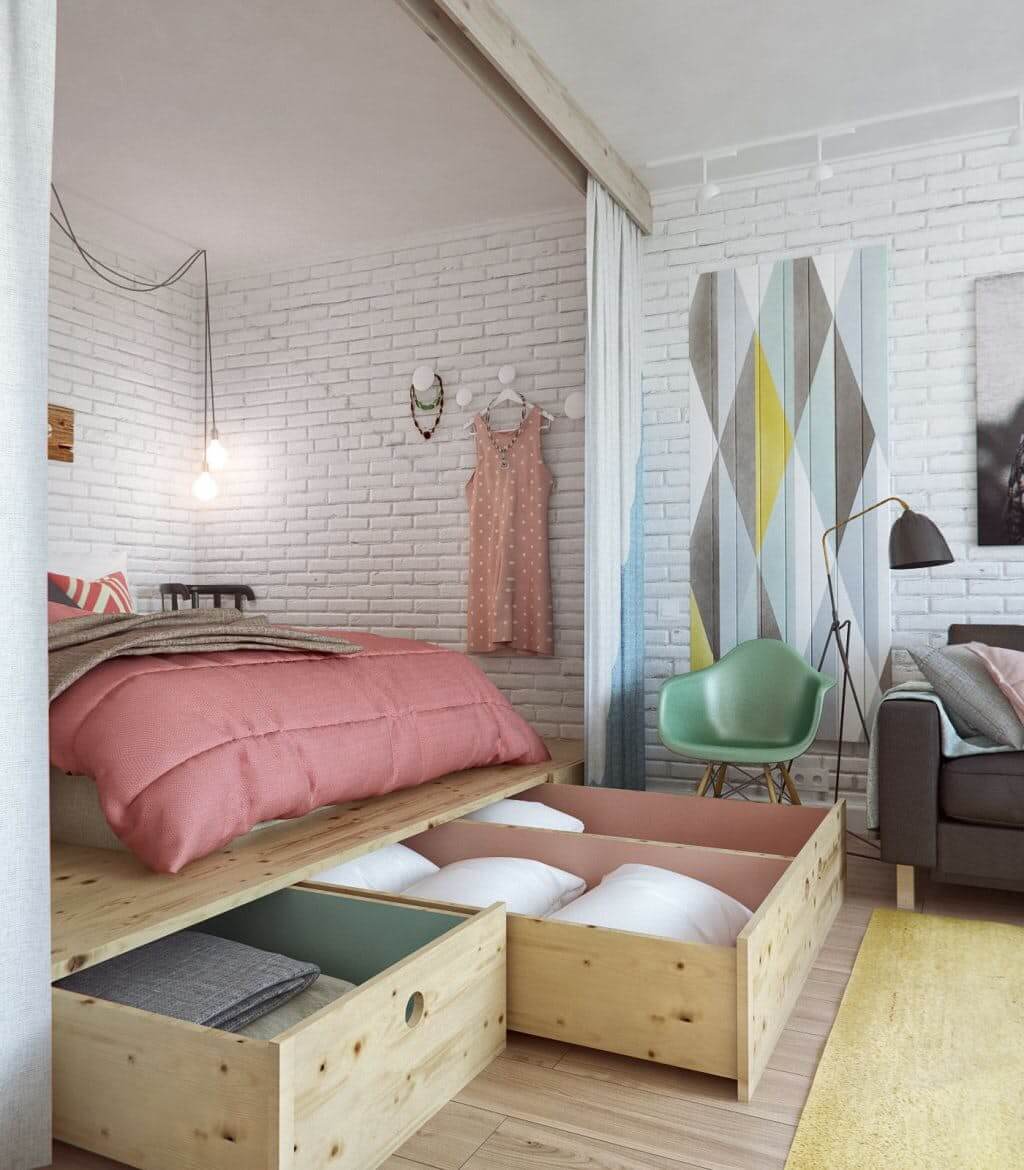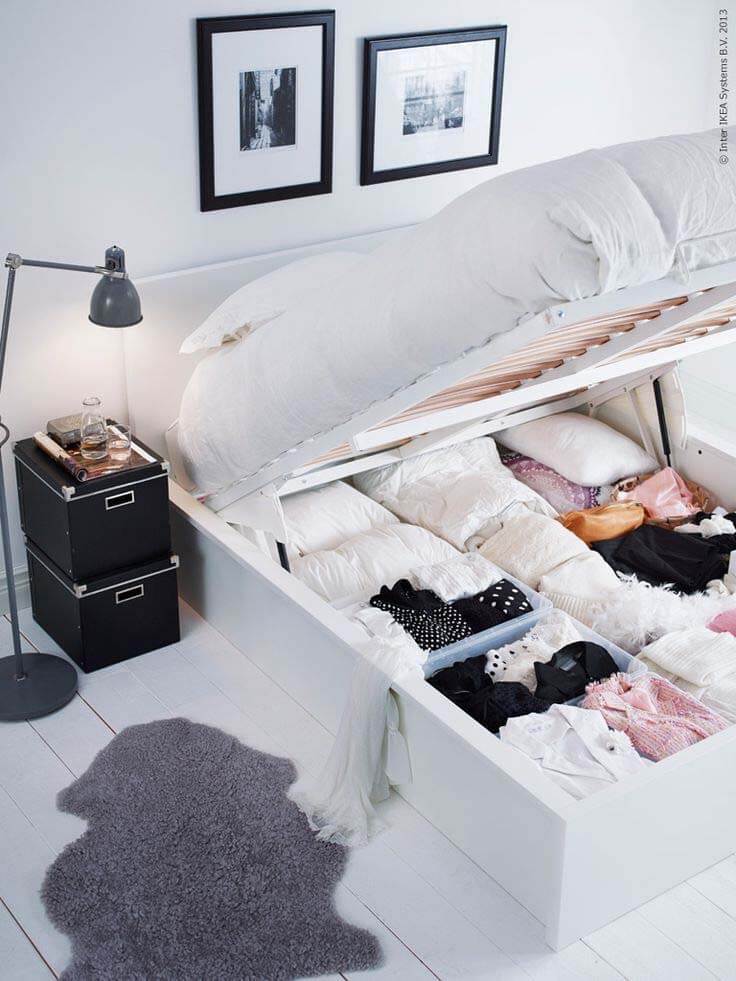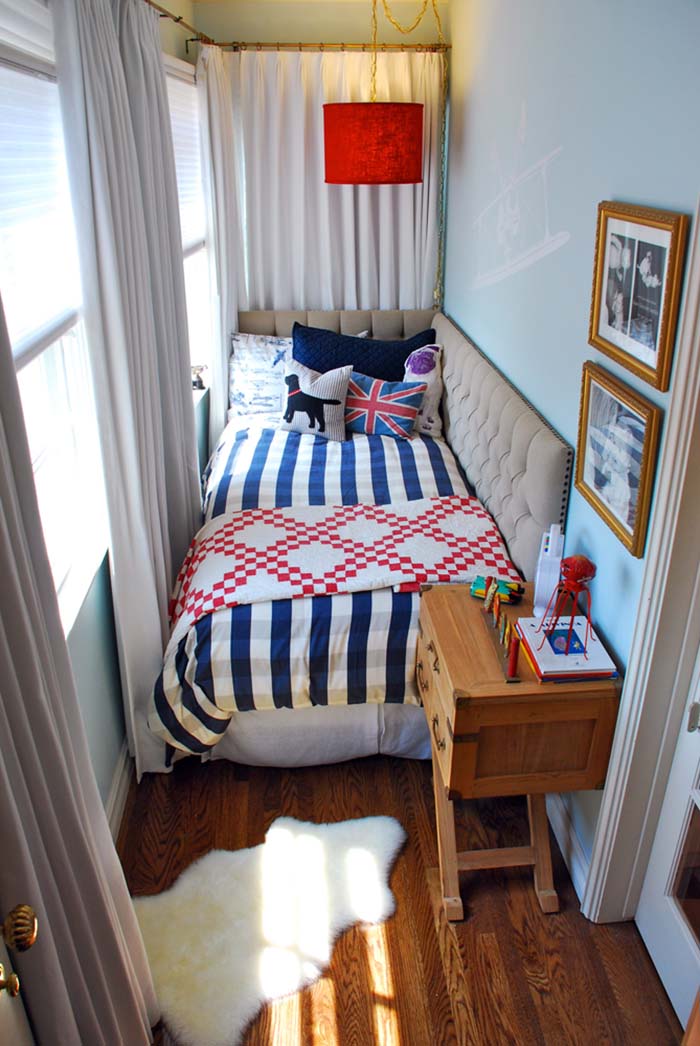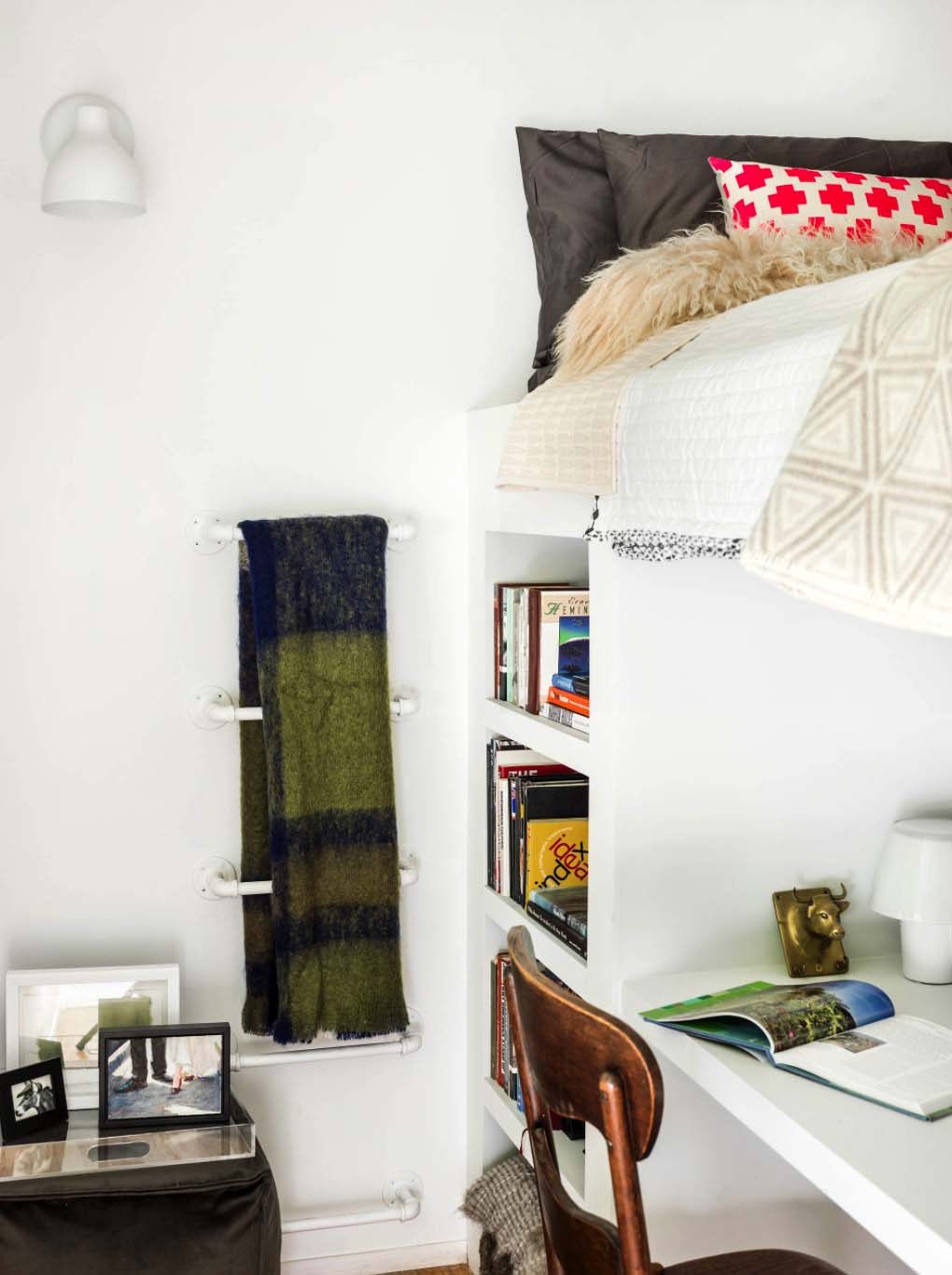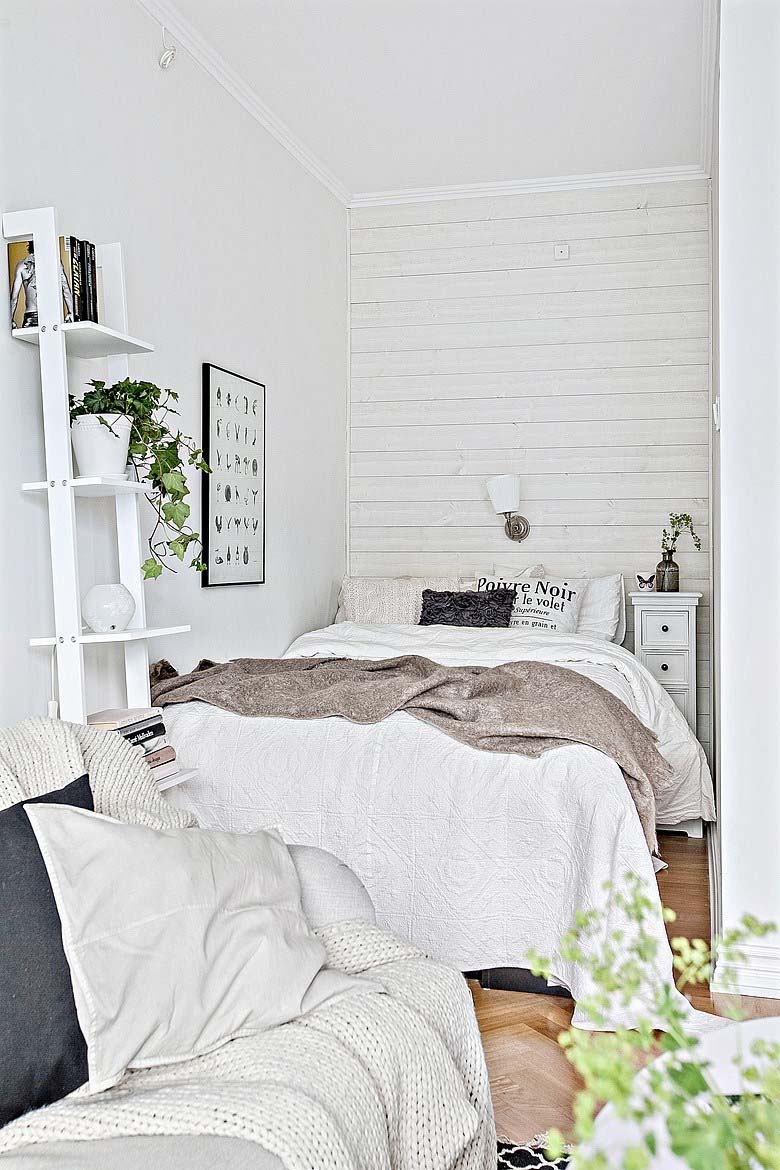 Use creative solutions
How about stepping away from the ordinary? Having a high placed bed means lots of space left for storage. You can actually make a whole closet under it.Check the design below and see what am I talking about.