The kitchen is the heart of the house, so it should be decorated and organized in the best possible ways. If you love cooking, you probably have tons of plates and different kitchen utensils. They can make the kitchen quite messy, so I decided to lend you a hand and help you organize it with ease. In this article I'm going to share with you some Smart And Practical DIY Dishes Organizers That You Are Going To Love. Scroll down through the photos below and see what you can do to put the plates in your kitchen in order. I hope that you are going to find these ideas useful and that you are going to copy the ones you like the most!
People are so used to storing plates in cabinets and they don't even consider other options. Well, why don't you try to store your plates in a drawer? In this way you will have better perception of them, and you can reach them easily.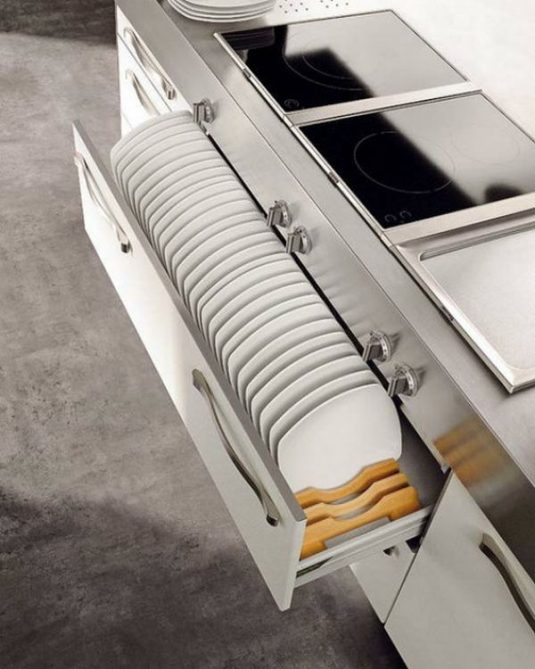 Have you heard of the plate cradles? You are going to love them since they store plates vertically and they give you more space in the cabinets for storing other things.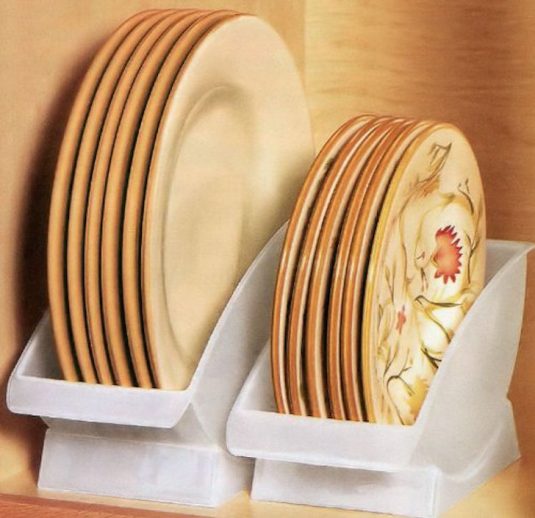 What do you think about the open storage shelves They are going to be perfect for you if you use the plates stored on the open shelves regularly in order the plates not to collect much dust.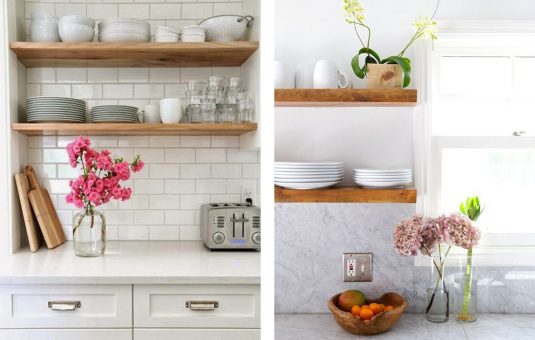 The drawer pegs are going to help you have your plates always on their spot and they can't move around when you are opening and closing the drawers.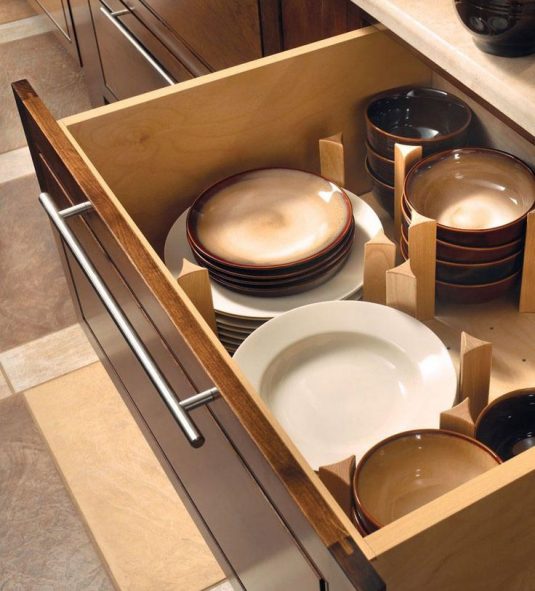 If you have decorated your space in the industrial style, you are going to like these pipes which are holding the plates in a great way.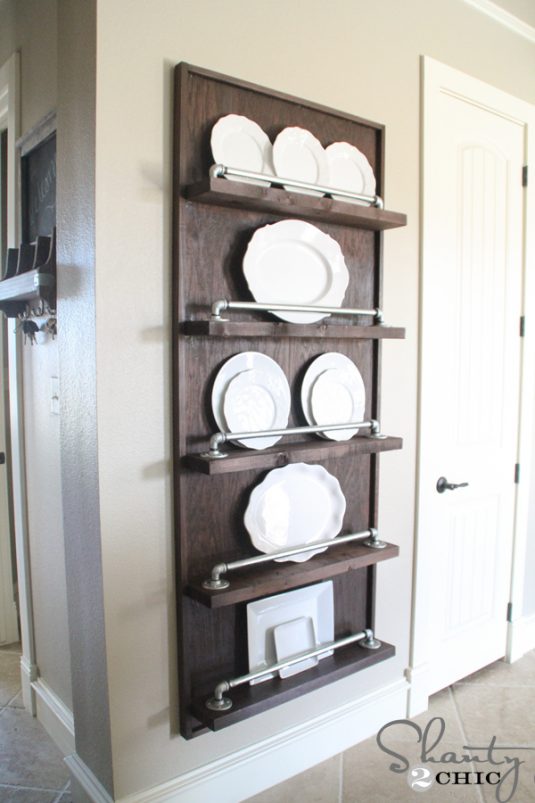 DIY Plate Dryers
When we wash the dishes we have to put them somewhere to dry before storing them in the cabinets or drawers, so the idea below will catch your eye since it keeps the plates out of sight and it gives the impression that your kitchen is flawless.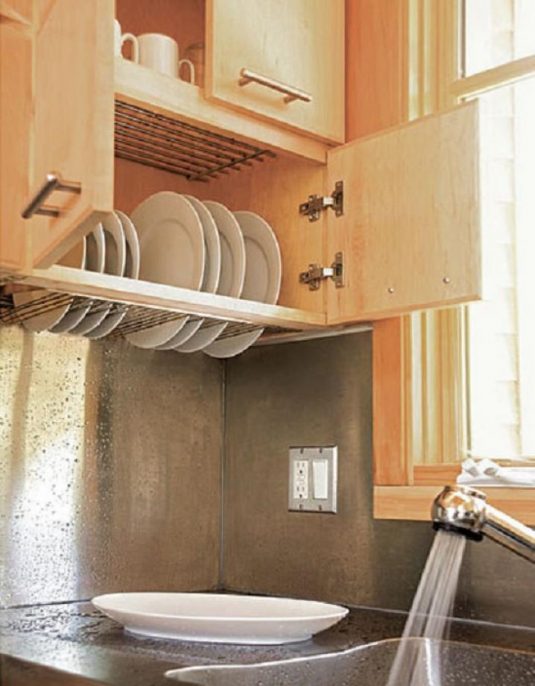 You can also make yourselves this amazing hanging plate dryer and enjoy its benefits.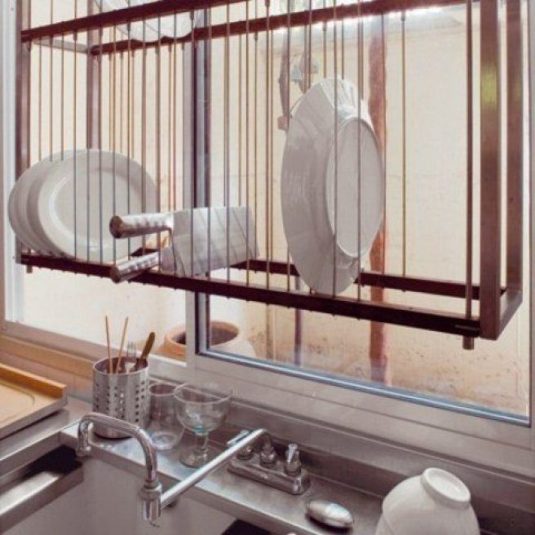 I bet that you have never thought of the idea of using pencils to help you store and dry the dishes so far. This is a cheap idea which is really easy to make. So, what are you waiting for? Get down to work and recreate the look!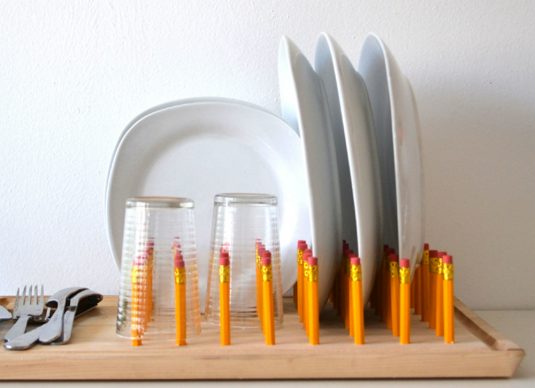 The wooden rakes are going to fit perfectly in your kitchen. Get two of them, put them together and create this plate dryer rack in no time. How do you like the idea?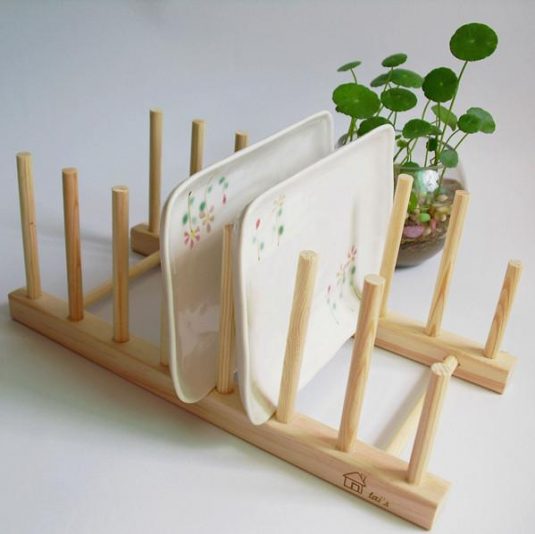 If there is too much unused space in your cabinets, when we suggest you to use a tray and get more space which it can be used very functionally.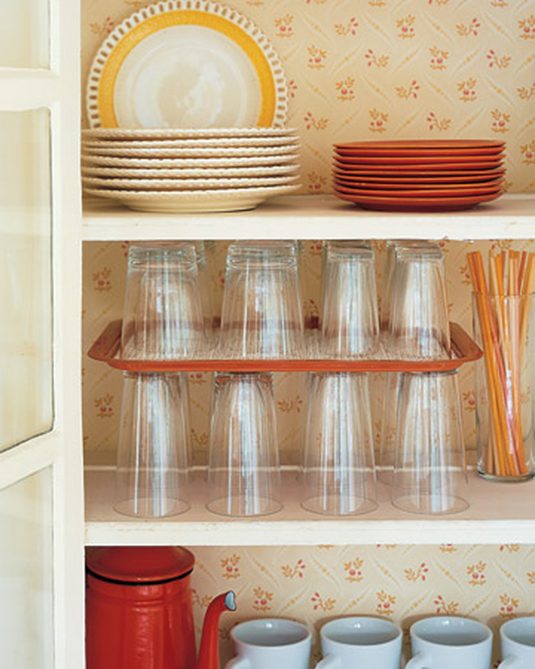 Which of the DIY dishes organizers are you going to incorporate in your home? Let me know in the comments below!