Most of the people think that attics are unusable, but today I'm here to show you the opposite. Turning your attic into a comfortable bedroom can be a little bit challenging, but is a magnificent idea especially for small houses and growing families. Today I'm here with some astonishing and dreamy attic bedrooms that will catch your attention and warm your heart. I also have some smart decorating tips, so stay tuned.
SEE ALSO: 10 Room Dividers for Every Taste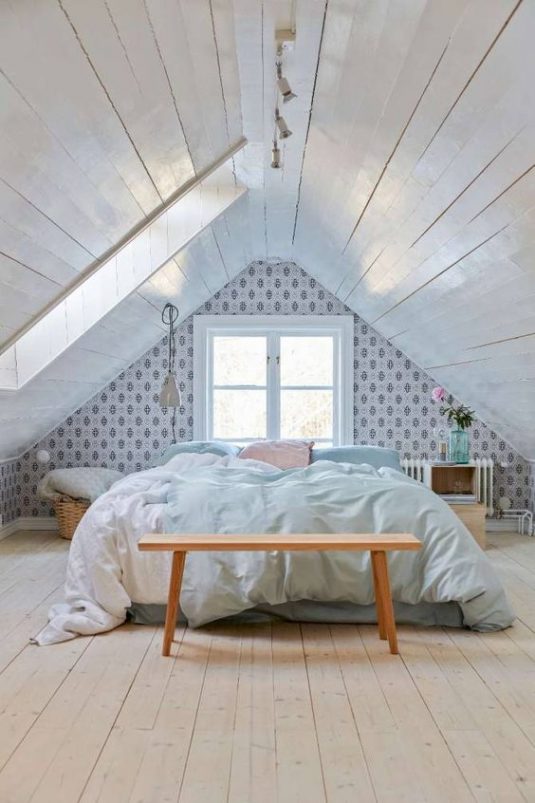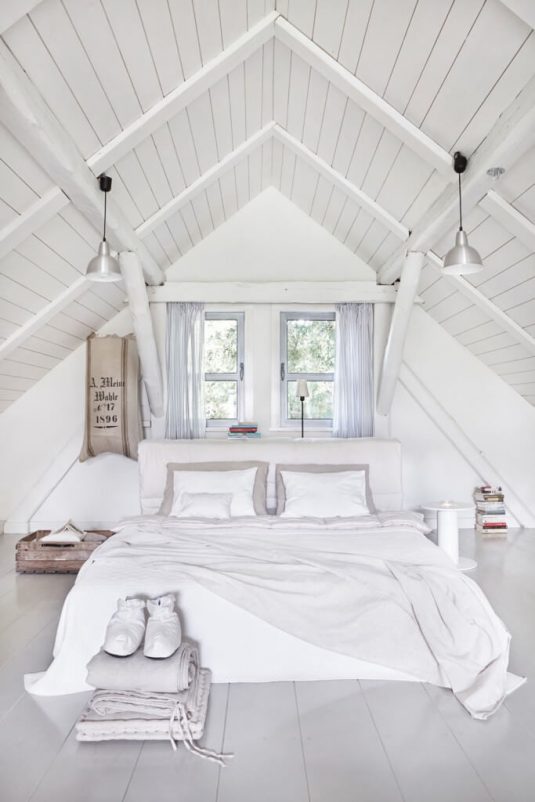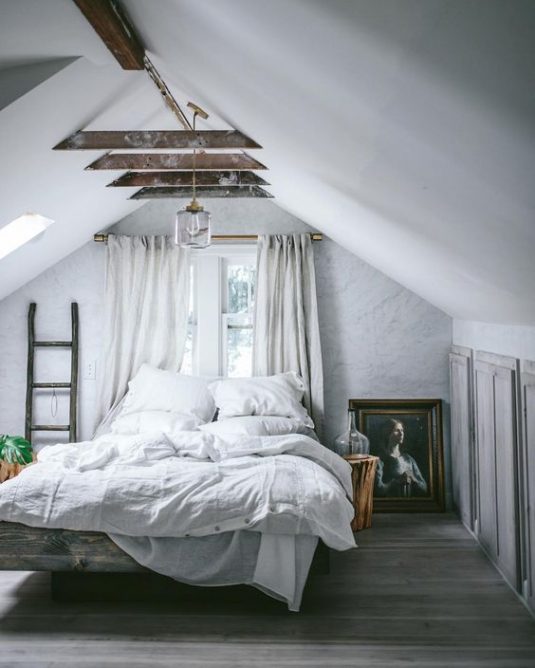 Here are some things you should definitely consider when creating an attic bedroom design:
Turn the ceiling into something beautiful;
Think about the lighting, because there isn't much sunlight in attics;
Use the knee walls, skylight windows or dormer cleverly;
Don't hide brick walls or other available textures;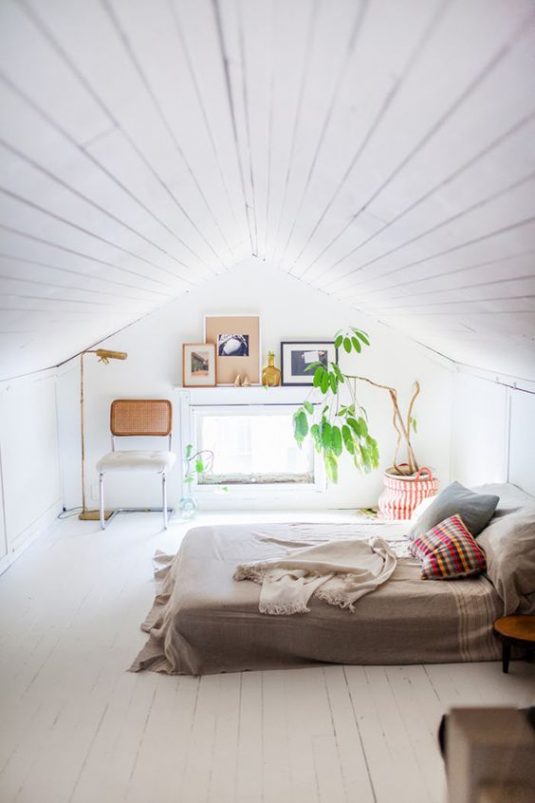 DECORATING TIPS
Here are some smart tips to make the most of your attic and turn that space in a dreamy bedroom.
Distract the eye from long, skinny room dimensions
Most of the attic designs run the length of the house, making the dimensions long. You can paint the shorter walls a brighter or darker color than the long, skinny walls or place a bed with a substantial headboard against that wall. To break the long rectangle, you can also place the bed at an angle. Or you have one more option – to divide the room into a bedroom and sitting area.
Give the ceiling line some style
Most attic designs have a slanted ceiling and short knee walls. You can camouflage the ceiling lines by painting the ceiling and the walls the same color. With floral pattern you can give your attic a cozy English or Victorian cottage look. Or you can make the ceiling a design element with some rustic beams.
Compensate for low lighting
Chocolate brown, navy blue, burgundy and other dark paint colors can make your dimly-lit attic bedroom feel more depressing. Cream or off-white will look dirty in low lighting, so that you can choose a mid-tone.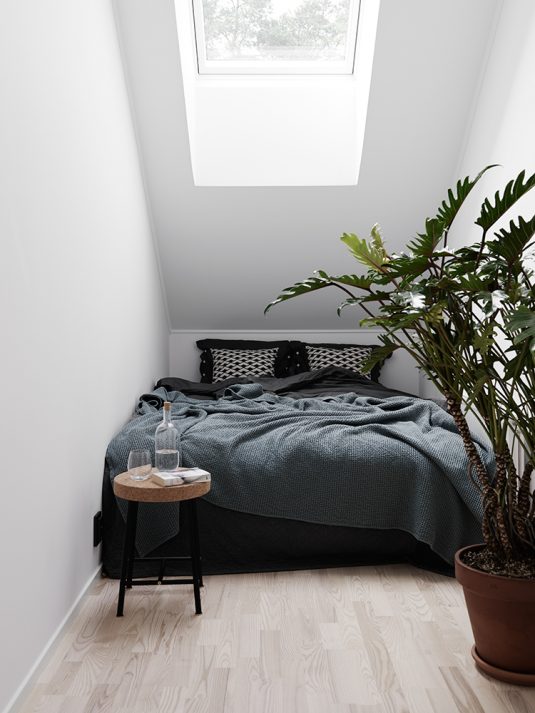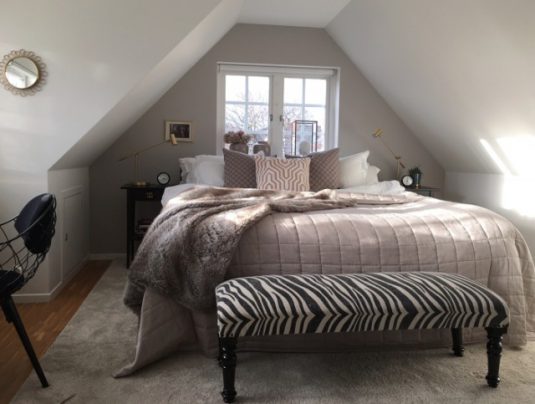 Make maximum use of knee walls
Comfortable beds, loveseats, upholstered chairs and other furniture that you use while lying down or seated are perfect for tucking under this kind of walls.
Make maximum use of dormer windows or skylights
Place your bed opposite the window so you get a beautiful view of the morning sun. Or if you want to sleep under the stars, place the bed under a skylight.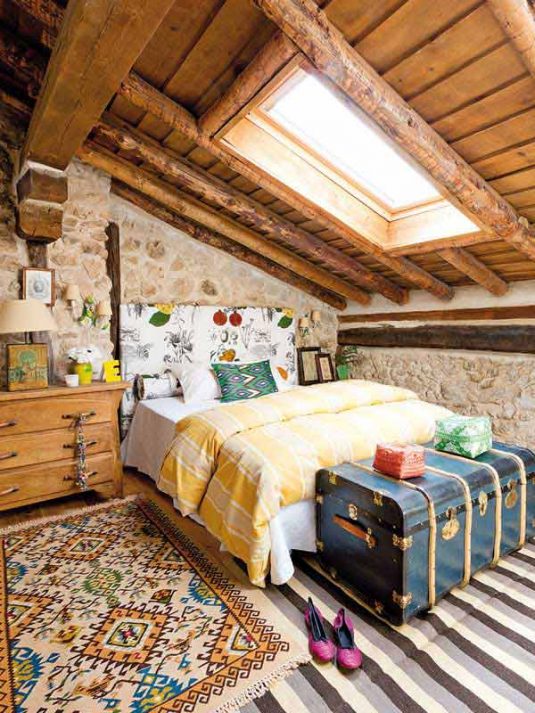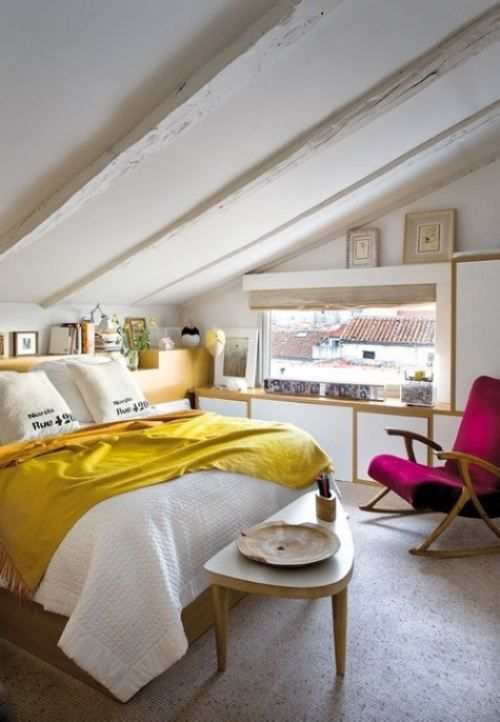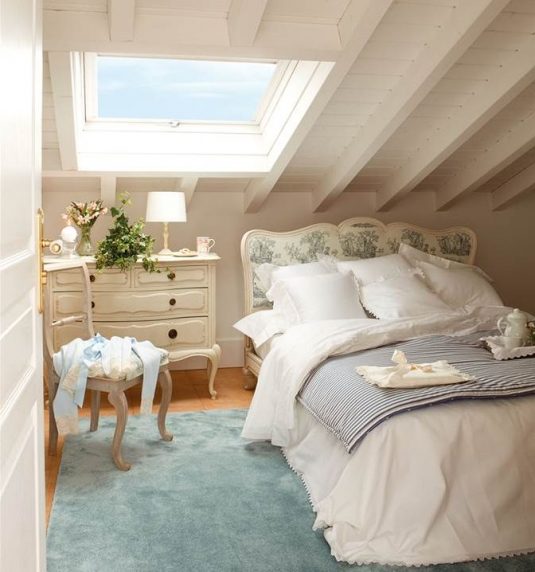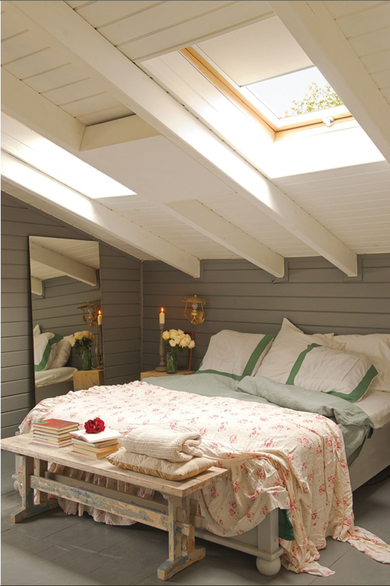 So, what do you think about these attic bedrooms my dear karma streamers? Share your comments below!