Good day creative people! Are you ready for an awesome DIY project? Recycling seems like a nice idea. You will save some money and also be environment-friendly. What is better than that? This time I will show you some great ways for recycling cans. Check these spectacular tin can DIY projects that are so easy!
See also:
Great DIY Tin Cans Crafts That Are Super Easy To Make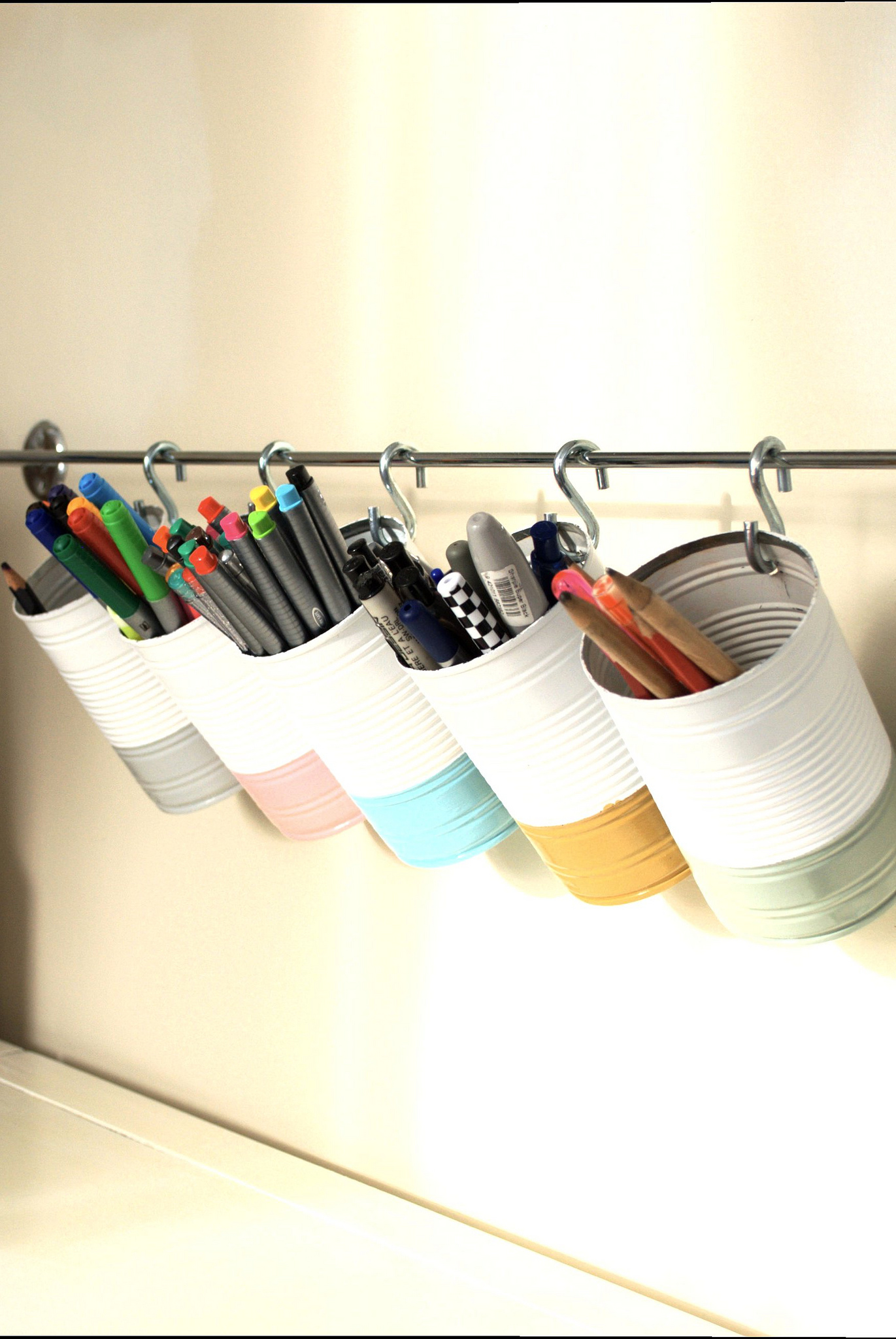 You would probably throw tin cans in the garbage, once you finish the product inside. But, wait here! You really don't need to do it. When you see these great crafts made with cans, you would probably regret for every thrown piece. From now on, you should create a special spot for keeping them. And when your creativity is on, you can turn these into treasure!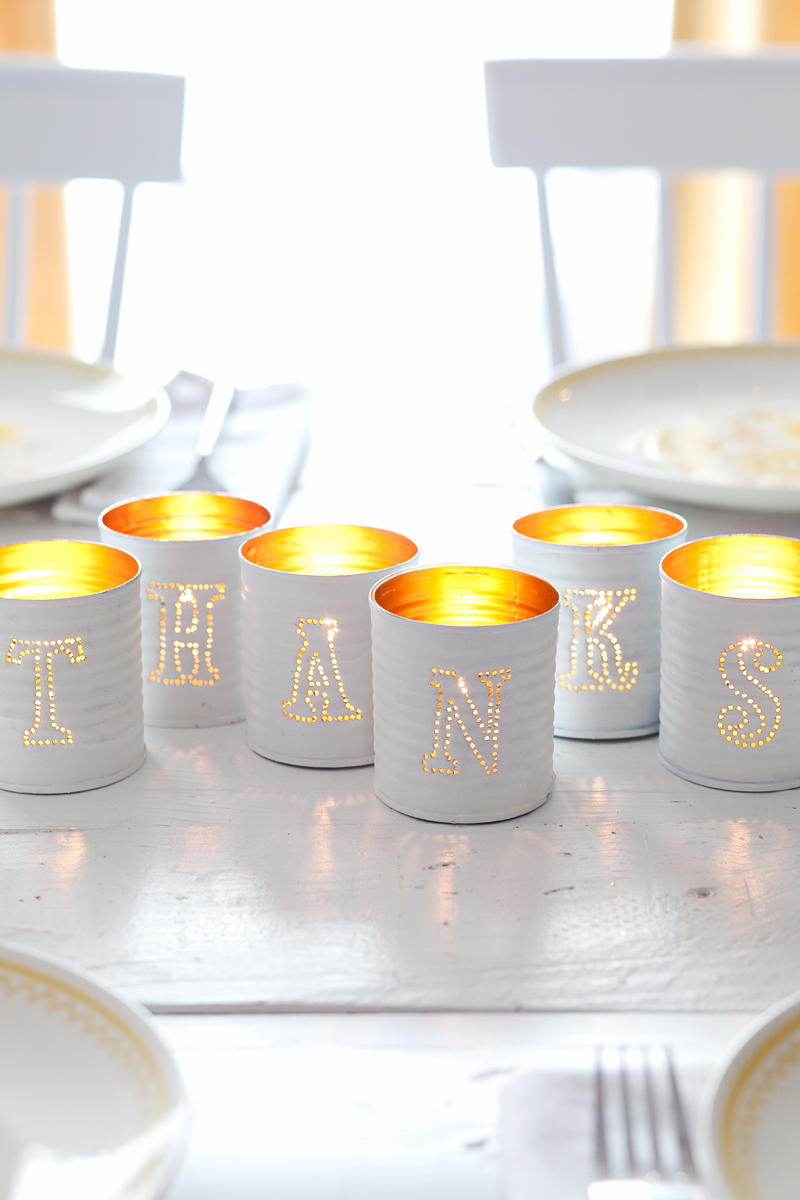 The holidays are just around the corner. And now you must be thinking about how to bring the festive atmosphere. Take your tin cans and do the magic! You can create beautiful festive lanterns that will fit perfectly on the table. The easiest way to make it is to spray paint the cans in your favorite color. Then, punctuate them and write something. These ones saying "thanks" are easy, and look fantastic!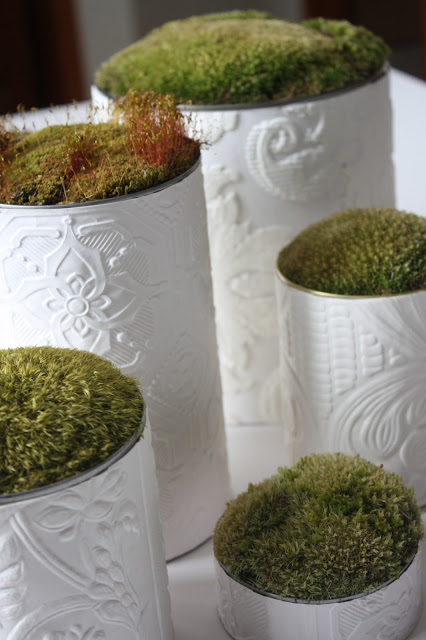 Moss centerpiece is a cool idea too. And tin cans can help you here.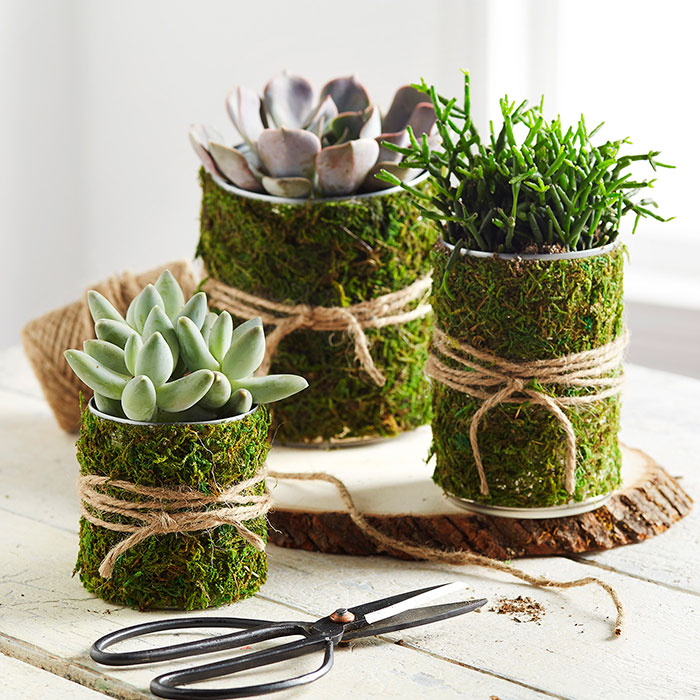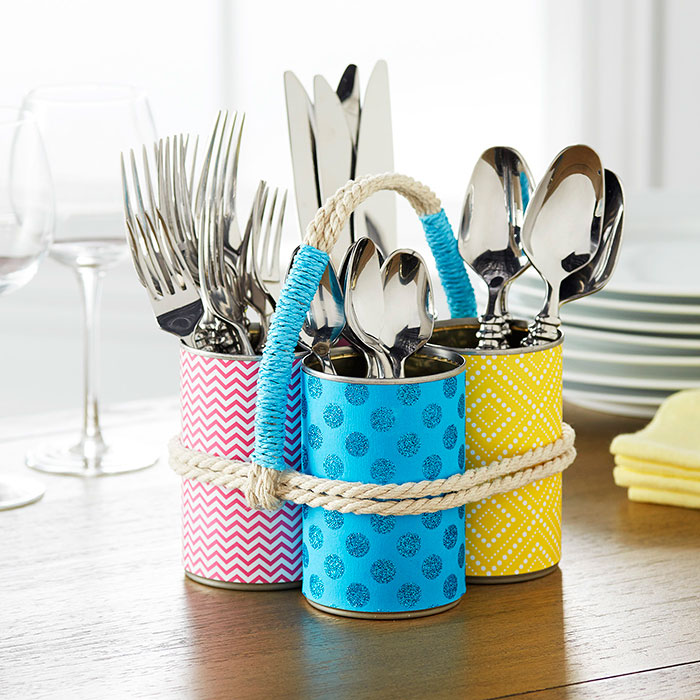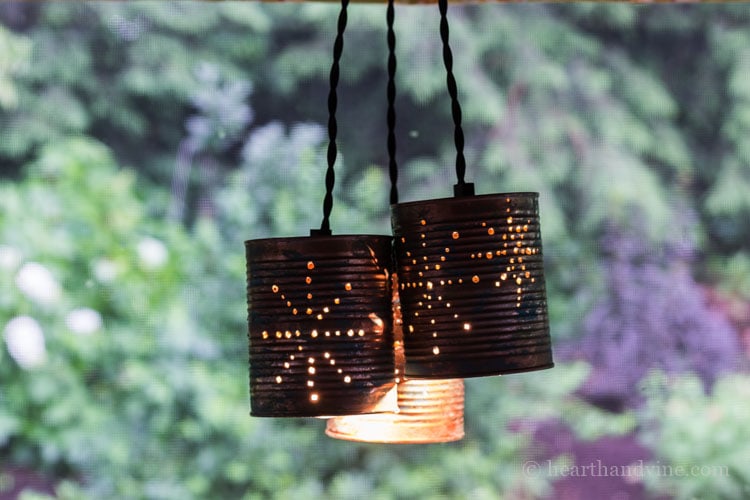 Looking for a fun utensil holder? Use your tin cans and make a stylish one. Take a wooden cart and place our cans inside. Do some additional decor and you are done!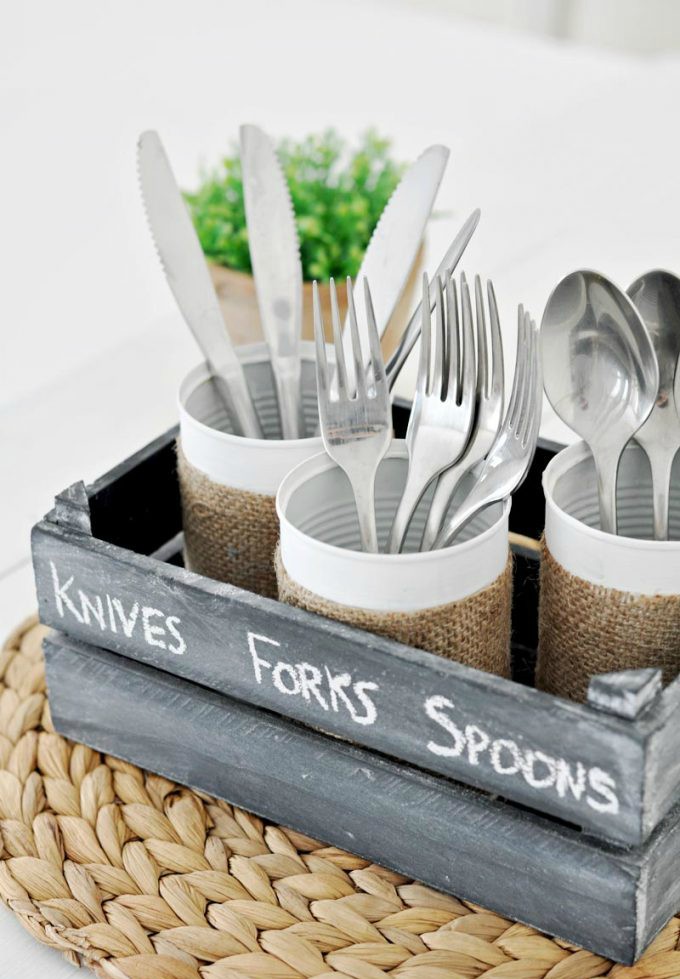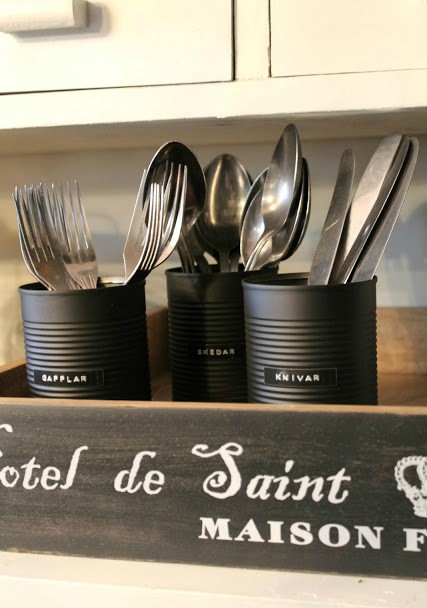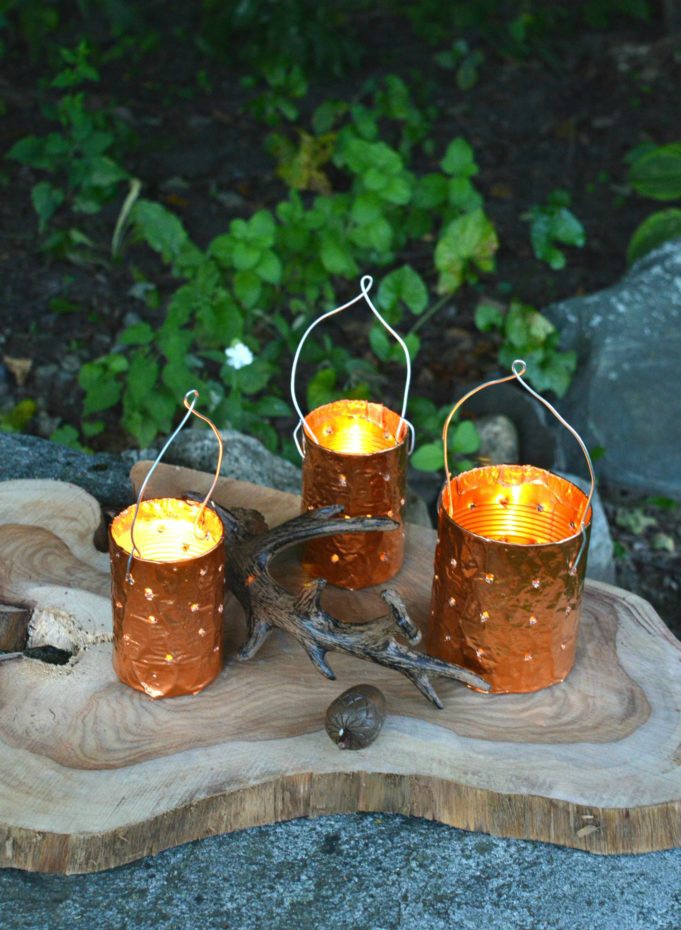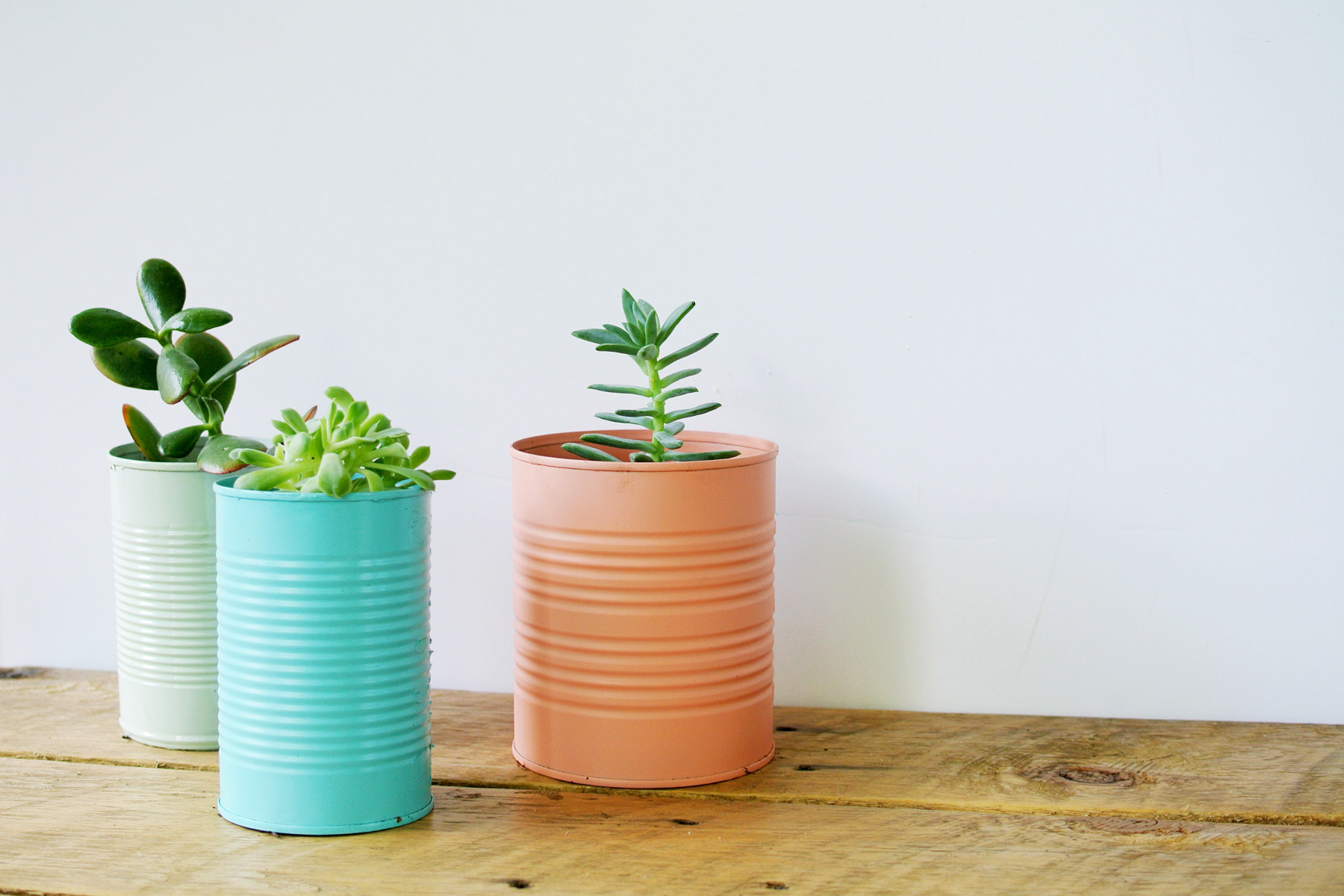 Tin cans can help you create good organizers too. They can help you with the mess anywhere. Use them to organize kids coloring pencils. Also, use them in the bathroom.