Your living room is the central room in the house. It is here for entertainment, family gatherings and simply for enjoying the day in the best way possible.The right furniture is the thing that makes a living room complete. Not sure on which layout to choose? Check these living room layout ideas and get the best tips!
See also:
Decor Around TV :Helpful Tips To Make A Statement In Your Living Room
Layout #1
This layout features large seating area, and is perfect if yo have lots of people over.  It has two sofas, placed next to each other. For additional seating, you can add a group of two chairs. Or, you can even add ottomans and form a circle around  the coffee table. This is great choice for having guests.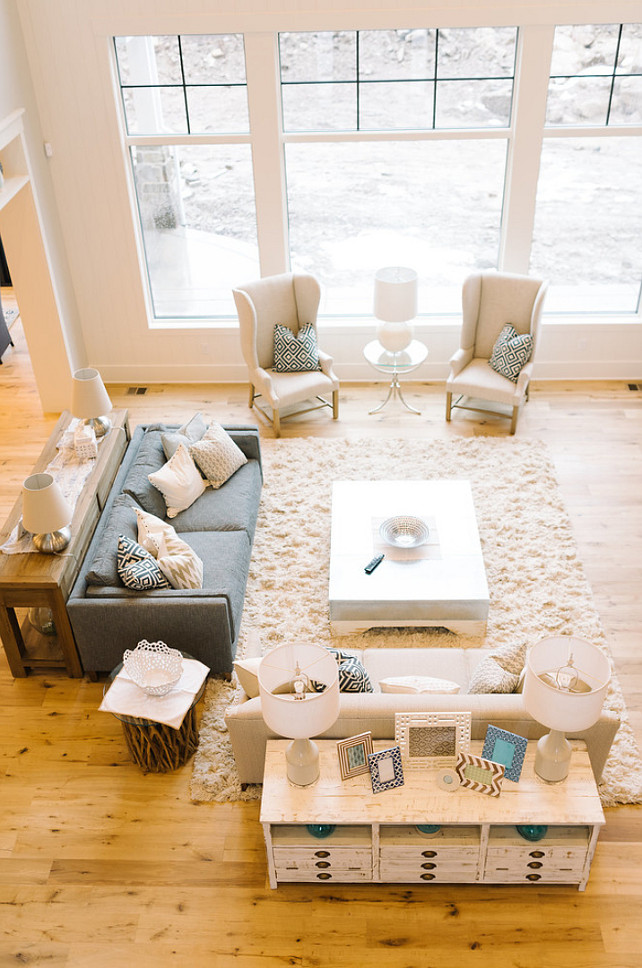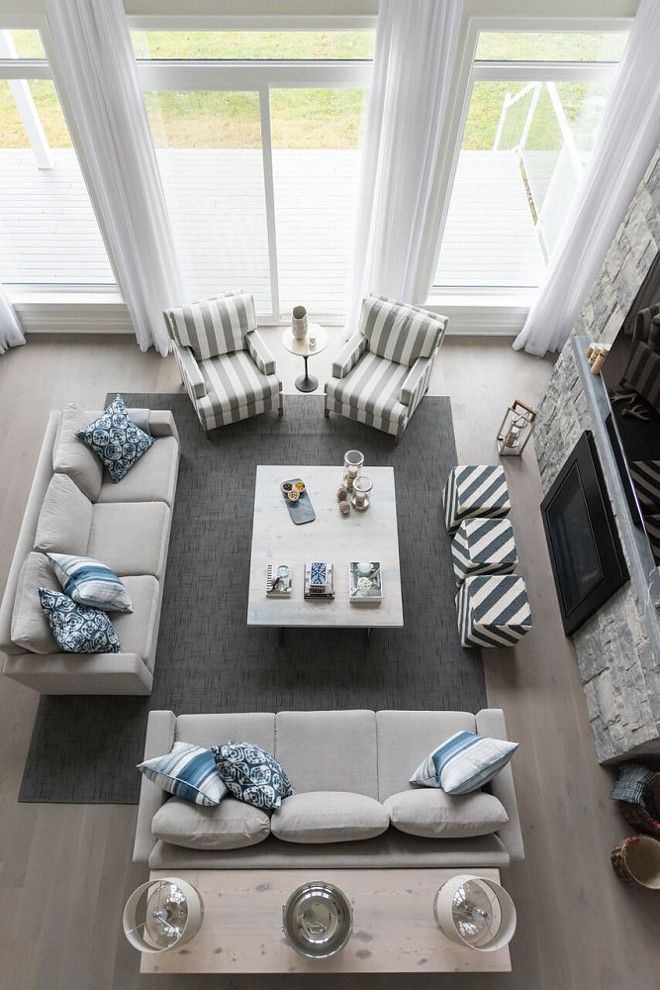 You should consider the traffic flow in your living room. People should be able to move freely from one spot to another. Have at least three feet of free space, where you can move without bumping into the furniture. Depending on the furniture, you should divide it into one to three groups, and allow movement besides them.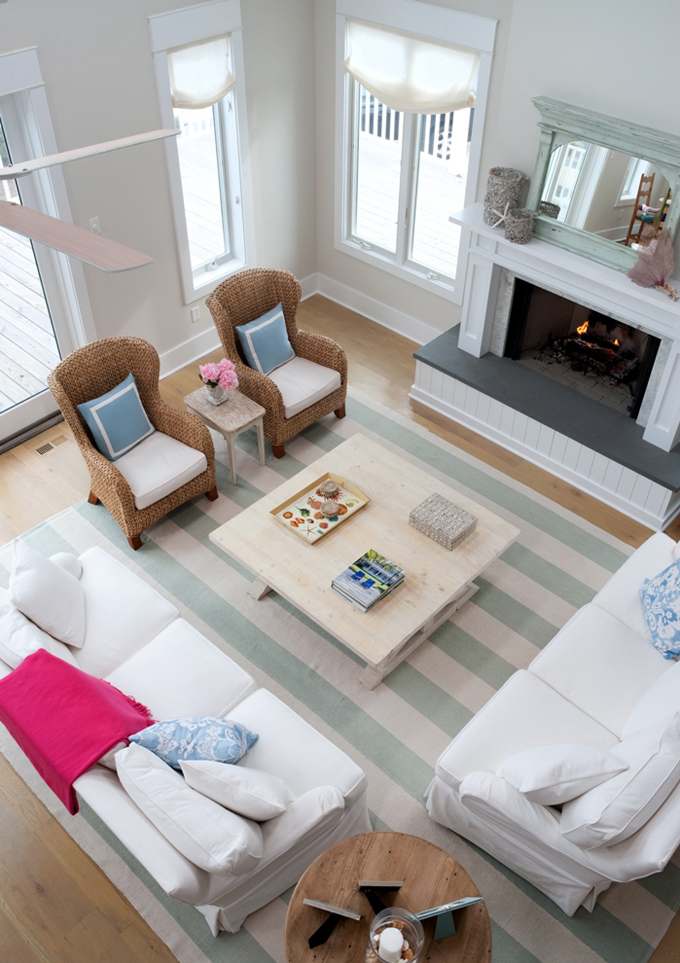 Every living room should have a focal point. That would be a TV, fireplace, or either a bookcase.  L-shaped seating would be the perfect choice here.  All attention would be on the focal point. Also, it will act as a good conversation starter.
Layout #2
This one features two sofas placed opposite of each other. They face the focal point of the room , in this case a cozy fireplace.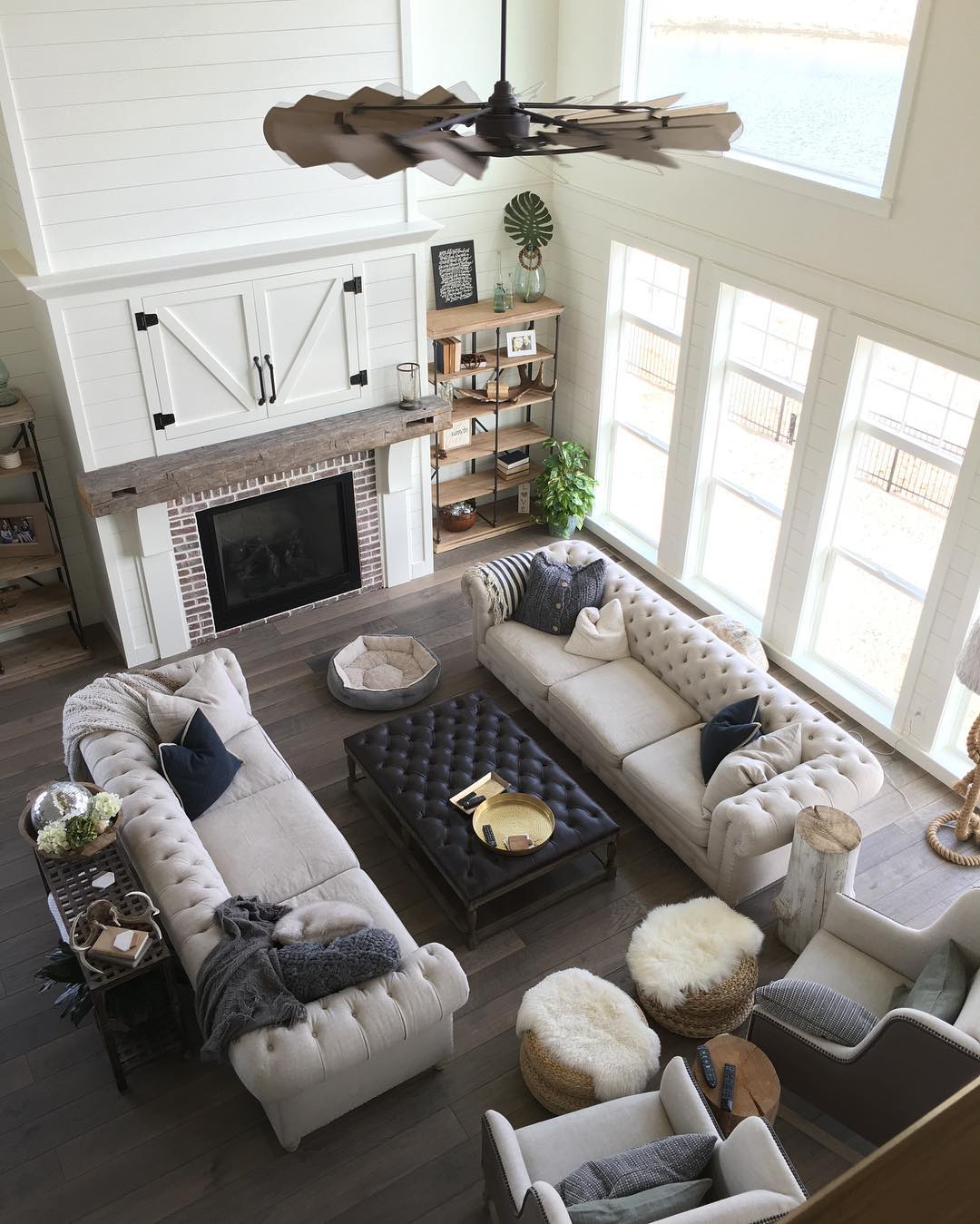 When deciding about the seating, you should keep in mind a few things. The main purpose of it is to connect people and allow conversation between them. You should group all the seating into one. The living room can have a sofa, or two, armchairs, chairs. All of these should form one group. Two sofas placed in front of each other is a great way to create a conversation friendly living room. This is one formal layout, that is commonly used in working spaces. If you want to add a bit of casualty, add chairs and ottomans.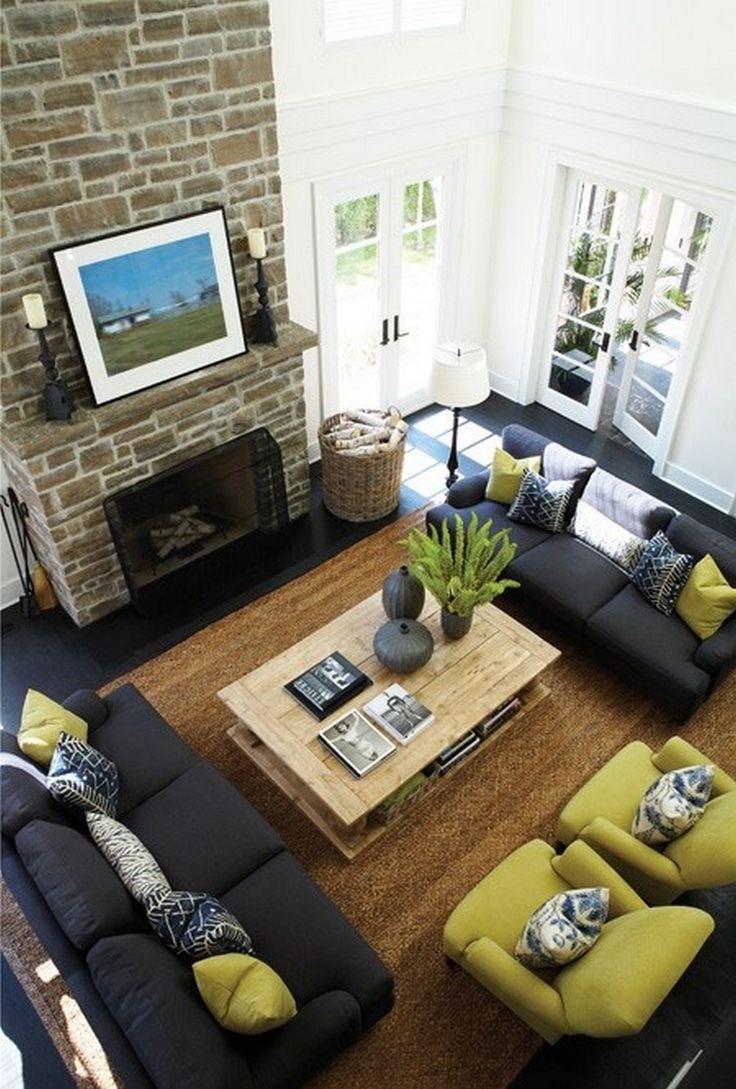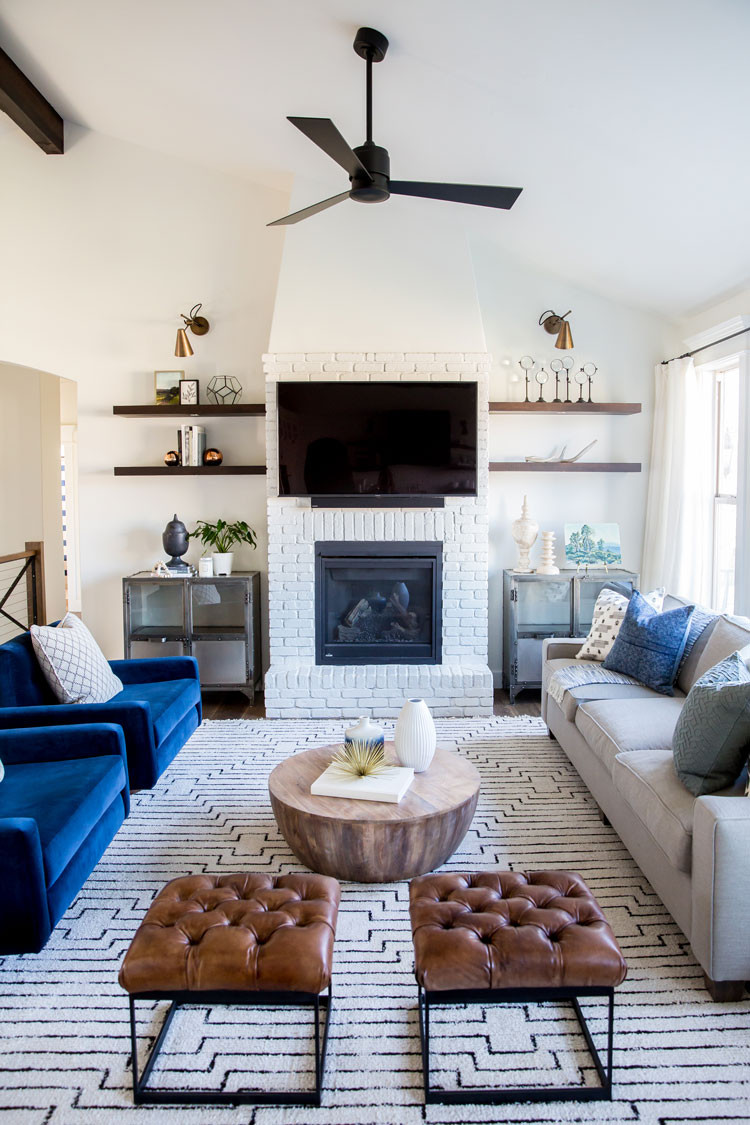 Layout #3
If you have less space to work with, then this is the best layout for you. A sofa that has two chair opposite, will make the perfect seating area. Always remember to group items, so your room will look welcoming.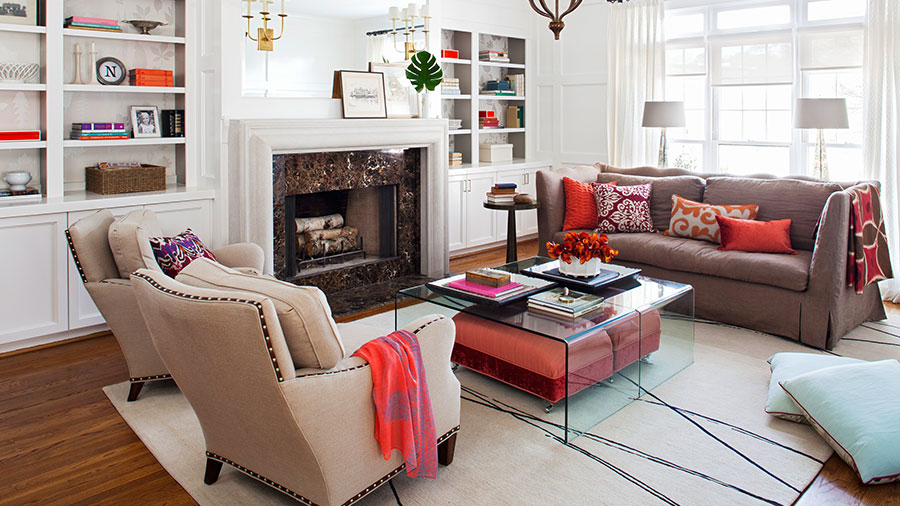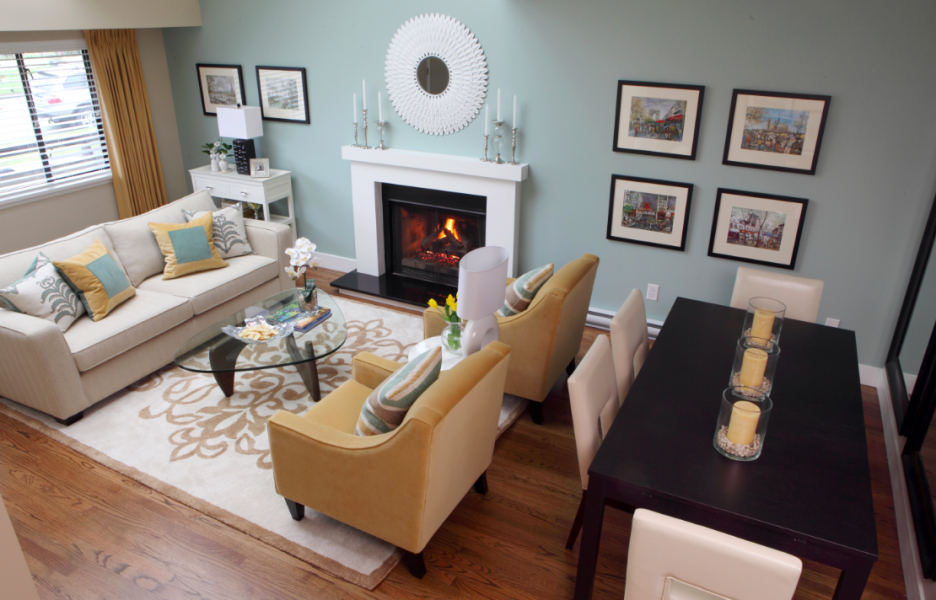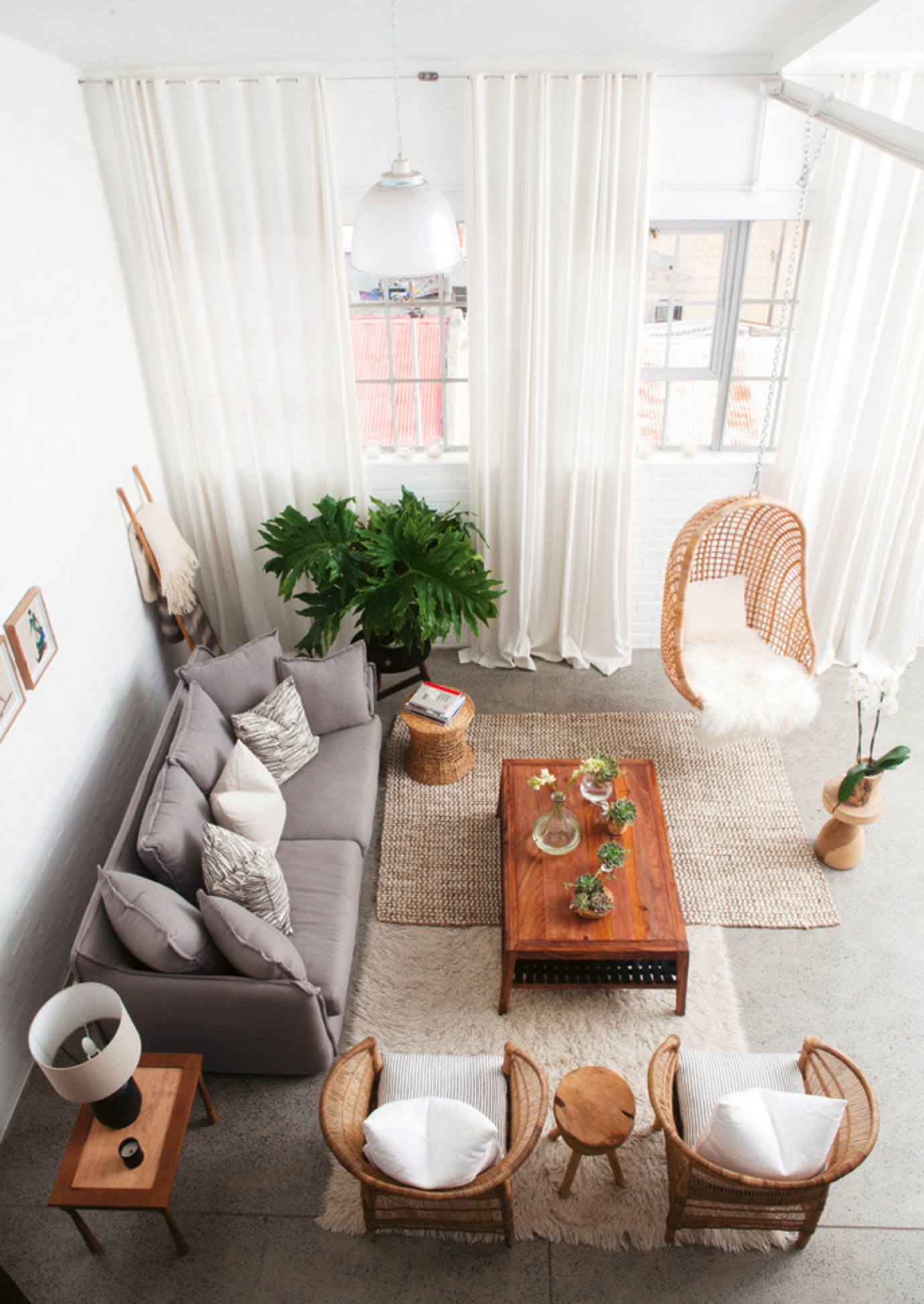 Extra tip: If you have children, then you know that they would not sit down. Allow some free space for them to play. A large carpet and less furniture will be great choice. Kids will have the perfect spot for playing.