Is there someone who hasn't watched Despicable Me? I don't think so! Everyone is in love with the amazing movie and the funny characters, and we see minions everywhere around us. Kids adore them, and we see smile on the adults' faces when they see them too. In this article you are going to see some Stunning DIY Minions-Inspired Crafts That All Kids Will Love. Check them out and see which of the projects you can recreate at home and make your kids happy. Some of them would be great for your home decor and will instantly make the atmosphere more cheerful and fun. Scroll down and make your picks! I'm sure that you are going to love all of them and that it will be hard for you to choose just one favorite!
SEE ALSO: Fun And Interesting Kids Rooms That Will Make Your Kids Happy
If you often read books, then the bookmark is a must for you. Do you want to mark the pages you have read with this funny face? I would love to! It's an easy project which can be made in just a few minutes!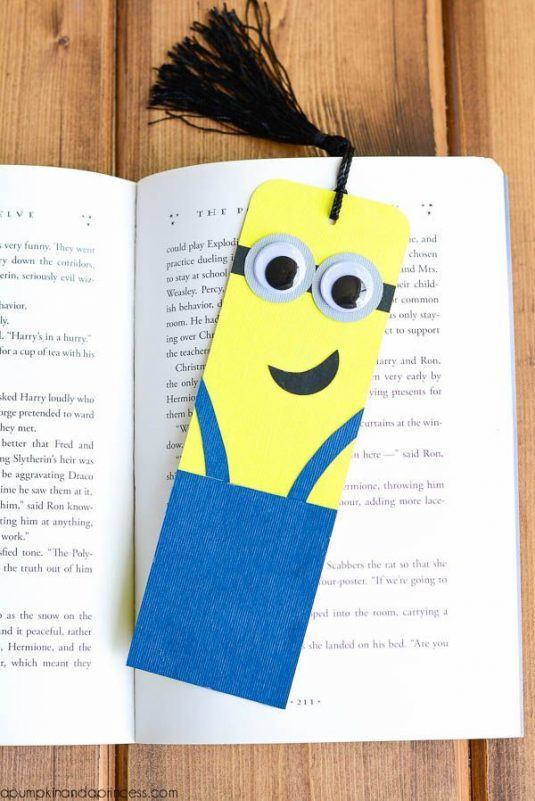 The minions box require some more attention and time. You will need cardboard, a toilet paper roll and colors to achieve the great final result. Everyone is going to ask you where you have got it from, believe me!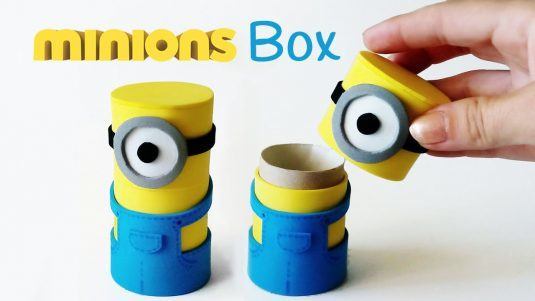 What about making the minion wreath and welcoming your guest on a funny and positive note?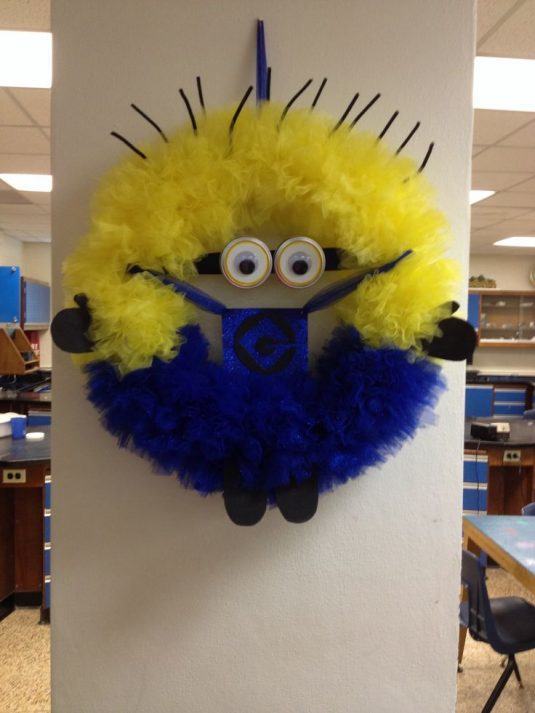 If you are hosting a birthday party for your kids soon, make it a thematic party and let everyone enjoy the minion magic. You can serve the favors in the minion-inspired paper bags and surprise everyone with the good design.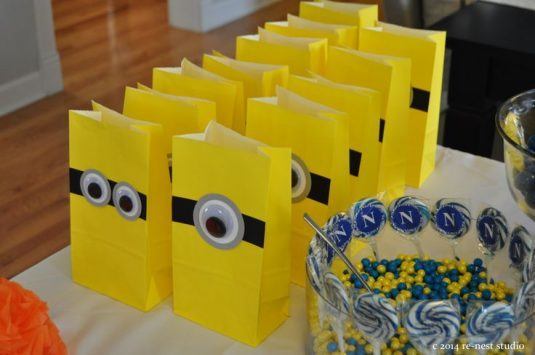 Your girl is going to be amazed with this necklace and I"m sure that it's going to become her favorite accessory. Get down to work with her and make it together. She is definitely going to be proud that she has participated in the making of the lovely minion necklace.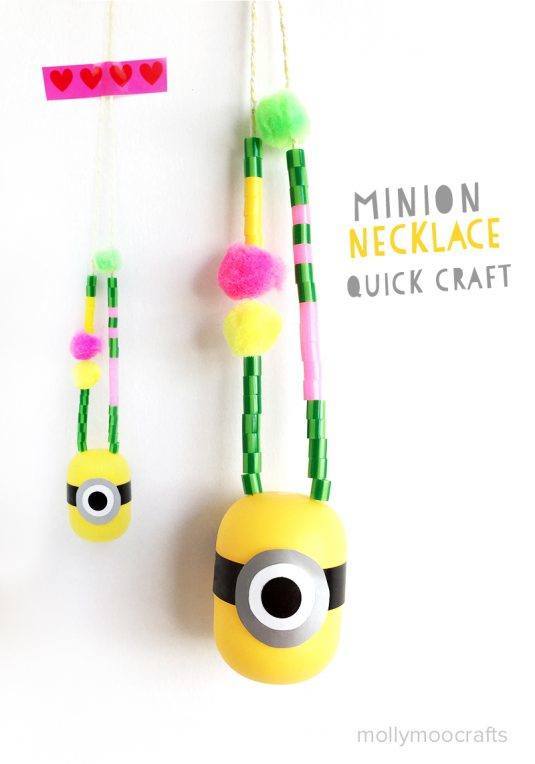 Decorate every water bottle in the minion theme by decorating it with colorful paper. Express your creativity and make this minion bottles for the next birthday party of your kids!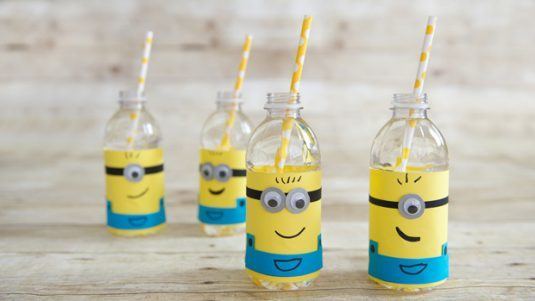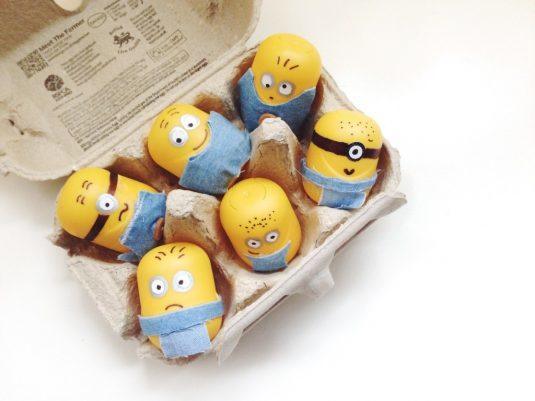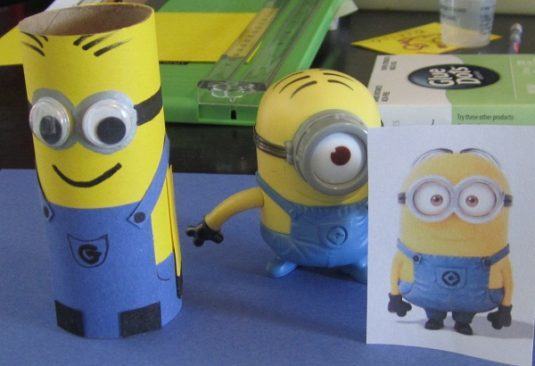 I really love the minion planter which is made with the help of tires. If you want to go big, this is definitely the right idea for you. Get some tires and paint and recreate the look.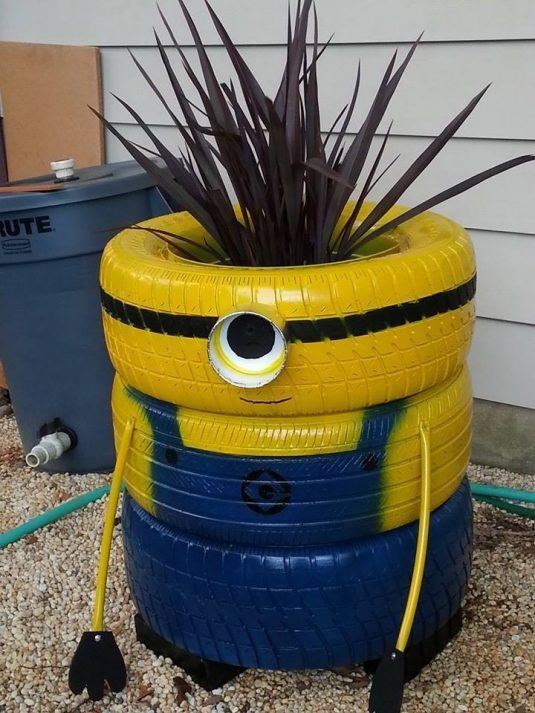 Another easy project are the minion-inspired clothespin. They can be made in just 5 minutes. Give them a try!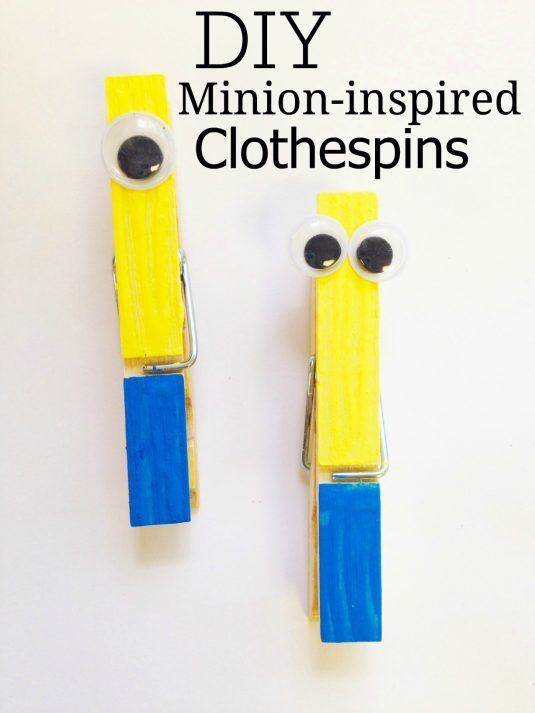 In case your kids love bowling, make the game more fun by turning the plastic bottles into the amazing minion pins. They would love to play the game more often for sure!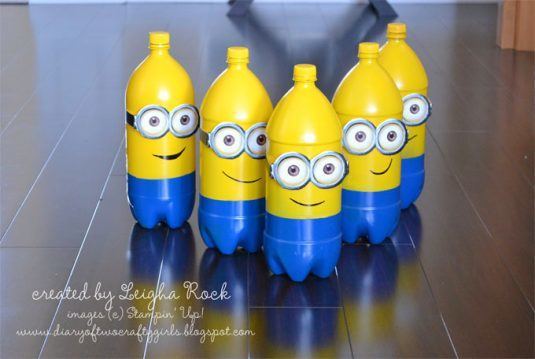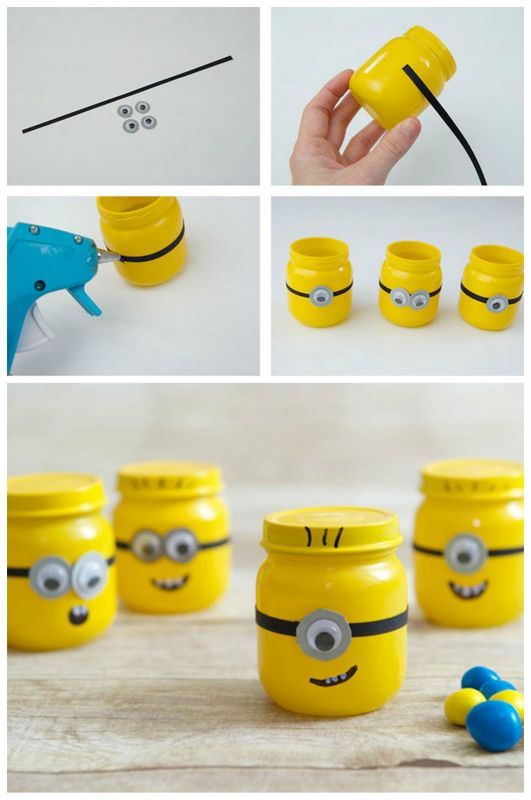 How do you like the minion projects? Which one are you going to make really soon? Keep me posted in the comments below! Enjoy the rest of your day!