Good day people! Are you enjoying the day? Today I have something special for the cat owners. When you have a pet in your home, providing a place for them is a must. And  this post will help you with that. The ideas that I have for you are easy, cheap and also small space friendly. What can be better than that? Check out these tips for creating a cat friendly home that won't cost too much!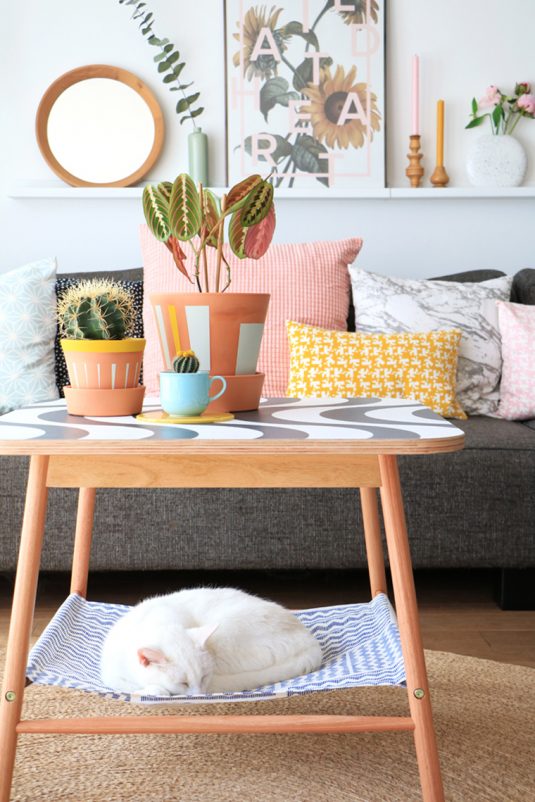 With a little effort and a little money, you can create excellent beds for your cats. Your kitty will enjoy taking a nap in it's bed. And there are so many ways to do that. Using simple and ordinary things, you can create a comfy place for cat napping. Check out these cool ideas!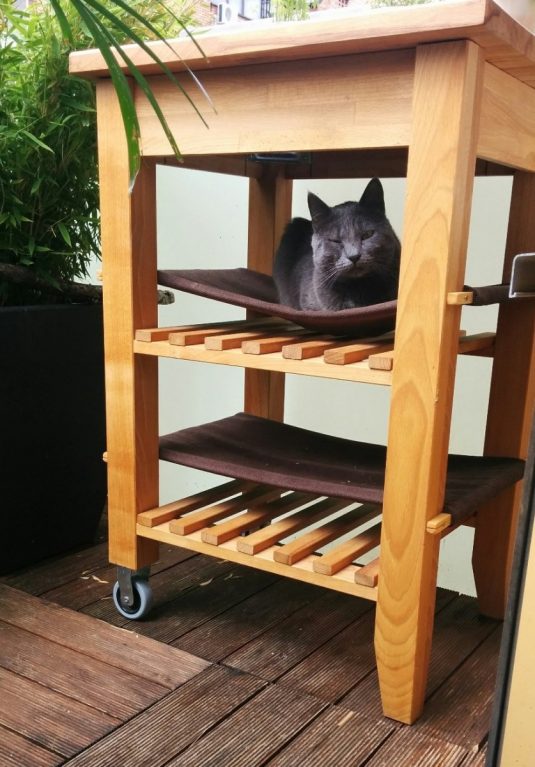 Cat hammock
This is one brilliant idea! if you don't have enough space in your home for a separate cat bed, then go for this. Create a small hammock for your kitty under your coffee table. Your pet will certainly enjoy relaxing there. And it will save you lots of space. Just place a fabric and secure it onto the table legs. You instantly have a cool place where your kitty can nap.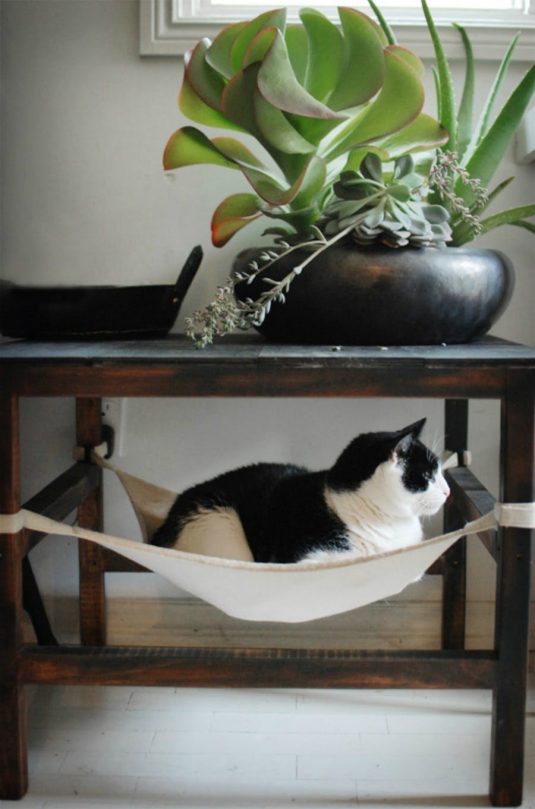 See also:
Pet Friendly Home Ideas That Will Amaze You With The Functionality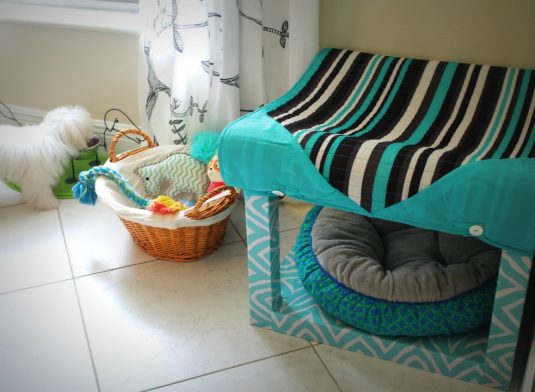 Ladder bed
Take a small ladder and turn it into a cool cat bed. This one is a great idea, as your kitty can do lots of things here. It can climb the steps. Also, if you cover them in yard, the cat will have a great scratching post. And lets not forget the cool hammock that you can make.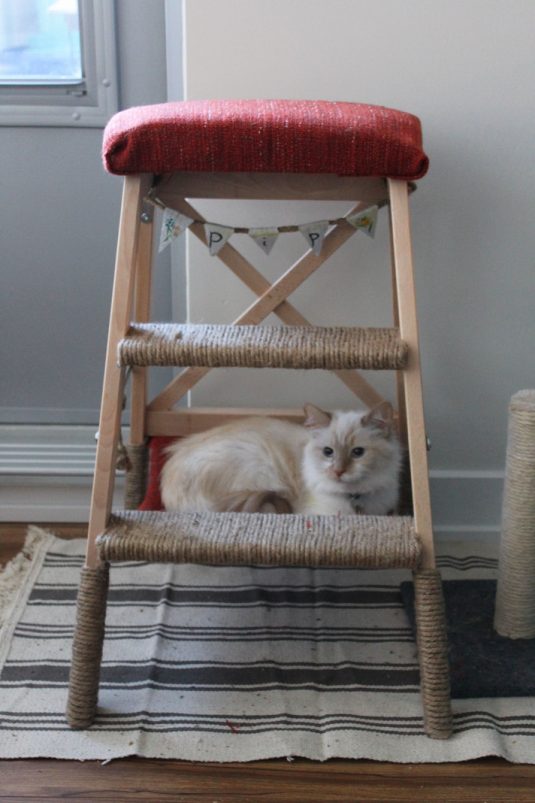 Hammocks can be tied onto chairs too! Actually, you can have a few like these around your home. Your cat will have a few places for resting.