Hey my lovely people! How are you? Are you enjoying the beautiful days? I love spending my free time outdoors, so I made a big research and I rounded up these Top 10 DIY Pallet Projects to Decorate Your Yard. Are you excited?
SEE ALSO: 10 Design Ideas for Unique Garden Paths
Although the pallets are mostly used to support many things that are to be moved fro one place to another, they are also used in home decoration and yard decoration. Pallets are one of the cheapest material that you can use to make anything you want.
Take a look at your basement or garage, you may already have this material, if not, you can find them at a cheaper rate in many different forms, shapes and sizes. Before you recycle the pallets, I recommend you to take a look at the gallery below and draw some inspiration. You may find it interesting and fun, who knows. Enjoy and have fun!
You can organize your gardening tools easily and quickly with a pallet. The idea is magnificent and you will have them on hand anytime you need them.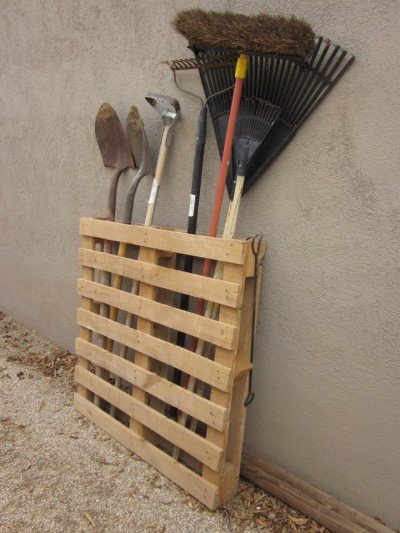 You can also make a bike rack with two wooden pallets. The idea is magnificent and very clever, don't you think?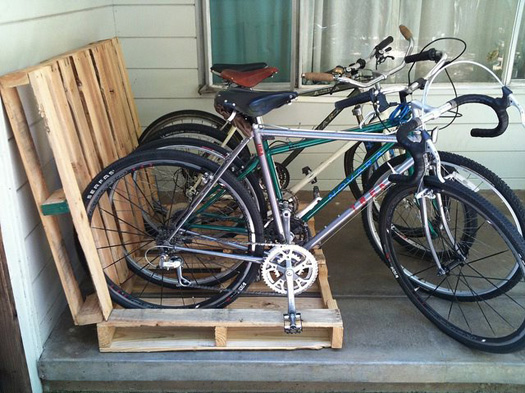 What about creating this fascinating chandelier for your yard? It looks beautiful and all you need is a pallet and some jars.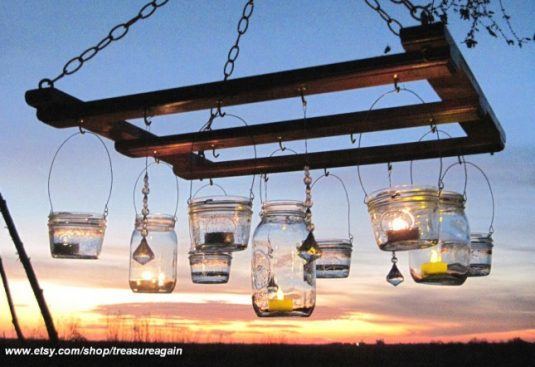 You can make a beautiful and comfortable bench and enjoy the sunny days in your yard.
You can also create a beautiful swing with pallets and ropes and spend your free time here, reading books or drinking coffee.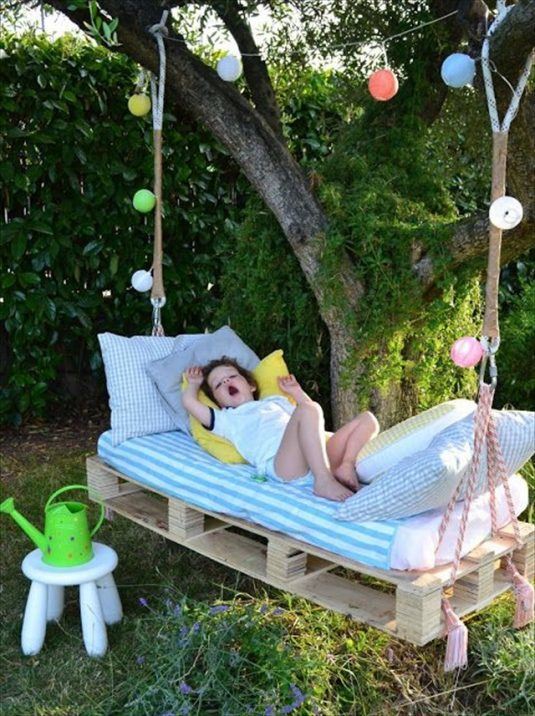 What about growing veggies and fruits in your yard? You just need one pallet to plant some veggies and you will have fresh food in your yard.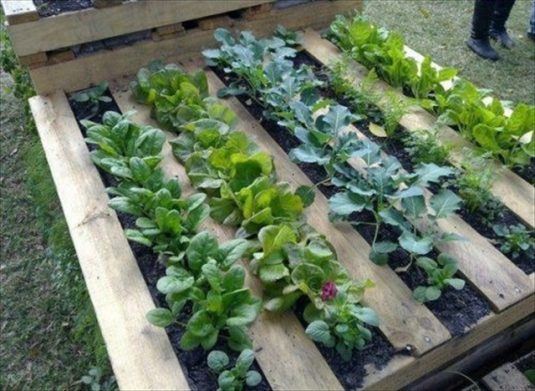 What do you think about this diy pallet project? You just need to place one pallet in your yard and display your flowerpots. You can use this project to make your front door more inviting.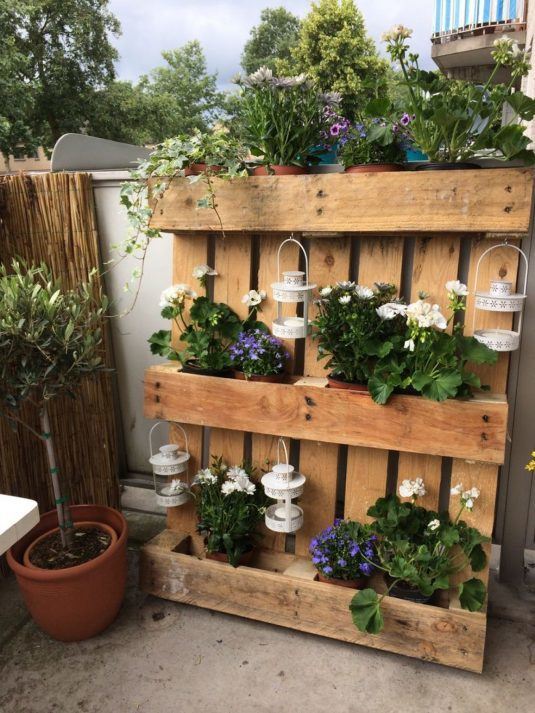 A fence can also be made with pallets. Pick some interesting color and paint the pallets.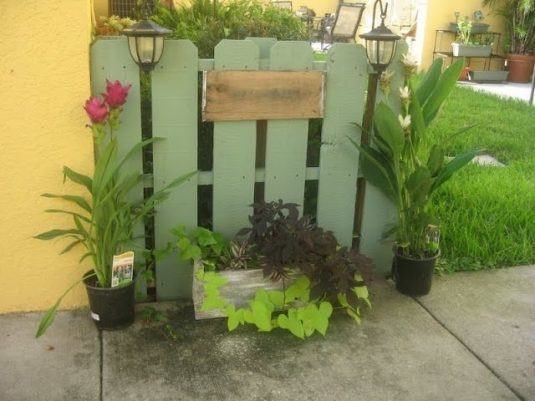 What about creating an outdoor bar? If you love to enjoy the sun in your yard, then you should definitely make a refreshing zone.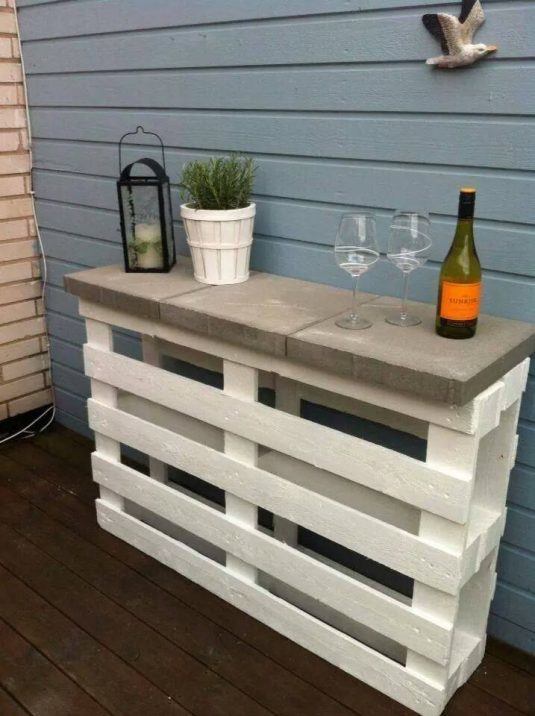 A beautiful outdoor furniture can be made in no time too. The idea below is perfect for any space and can be made by anyone, quickly and easily.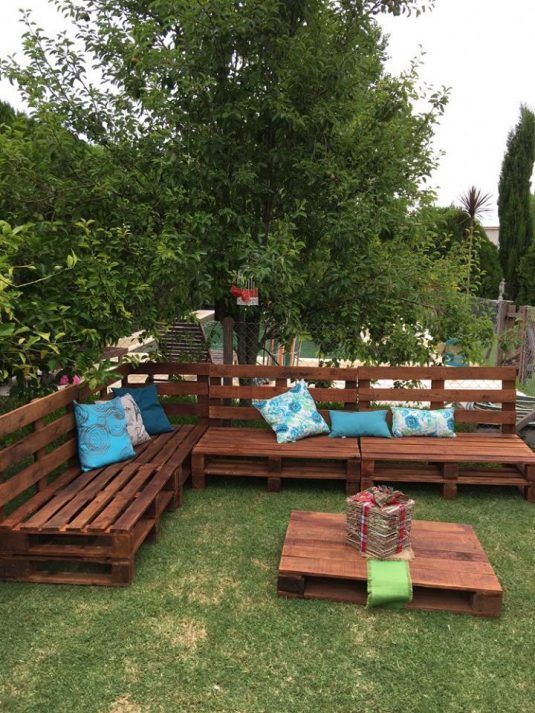 What do you think about these DIY pallet projects? Do you find them interesting and which idea fit your outdoor space the best? I would love to know your opinion, so please share your comments below. Thank you for reading! Enjoy in the rest of your day and don't forget to stay up to date with the content of Karma Stream!