There are so many things to think about for prom – dresses, hair, makeup, accessories, dates…and transport! You can go for something simple such as having your parents take you or driving yourself, or you can have a bit more fun and organize getting there with friends!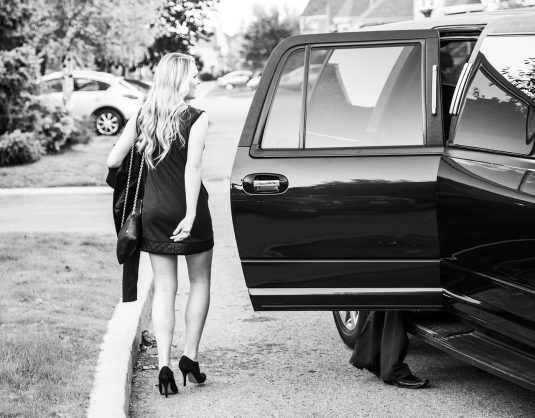 If you want to make sure you get to prom on time and in style, we've got you covered!
Important – Be Prepared!
The first and most important rule to keep in mind is to make sure you think about prom transport early and have a good idea about what you will need. Knowing how many of you will be traveling to prom together is the most important thing to consider.
The size of your group may determine what your options are, and once you have made a booking, don't change these numbers! An excellent way to make sure people don't pull out is to collect and pay for the deposits together instead of one person paying for it. This lessens the likelihood of someone getting stuck with the whole bill if others pull out!
Equally, don't add people after the booking has been made as the transport may not be licensed for more people, and they might be disappointed – always check first.
Classic or Quirky?
When looking for transport options, you might be thinking of doing something different from the standard limo or muscle car. Although it's fun to entertain the idea of going to prom on horseback you might want to take your prom dress into consideration first!
Getting on or off horses while you or your friends are wearing short prom dresses could lead to fashion disasters with a little too much being revealed! If you think you can switch to a horse-drawn carriage while you and your friends wear long prom dresses, think again! Not only is there a risk to the long dresses being caught in bits and pieces of the carriage and being ruined, but they are also more likely to get dirty when getting in and out.
For prom dresses 2019 form fitted styles will be quite popular, so if you're thinking about rocking up on a Harley in a dress like this, think again! There is no way to sit safely on a motorbike in a skintight dress much less look stylish while doing so.
Pickup Location
It might seem like a romantic notion to have a stretch limo pull up at each person's house, but this will most likely make you run late for prom. Imagine if you were the first pickup and you had to go to several homes! Boring!
Another option is to set a pickup time and location for everyone to meet. This way, there is a strict time and place for each person to arrive, and it creates a sense of urgency. If someone is late, they run the risk of missing out and don't get the opportunity to waste time while others are waiting for them. Another bonus is if you plan it out, you can also pick somewhere that will look fantastic for group pictures.