Scandinavian style is loved by many because of the simplicity it offers. If you are a type of person that will always go for minimalism, then this is the one that will suit you. Neutral colors and clear lines are the thing that will make your space look minimal. Also, white walls will make the space look airy. If you want to create a Scandinavian home  but not sure on how to do it, read on. This ultimate guide will show you how to do it, room by room. So, let's get started!
Entryway
The entrance to your home should look welcoming. It needs to have proper storage for the essentials.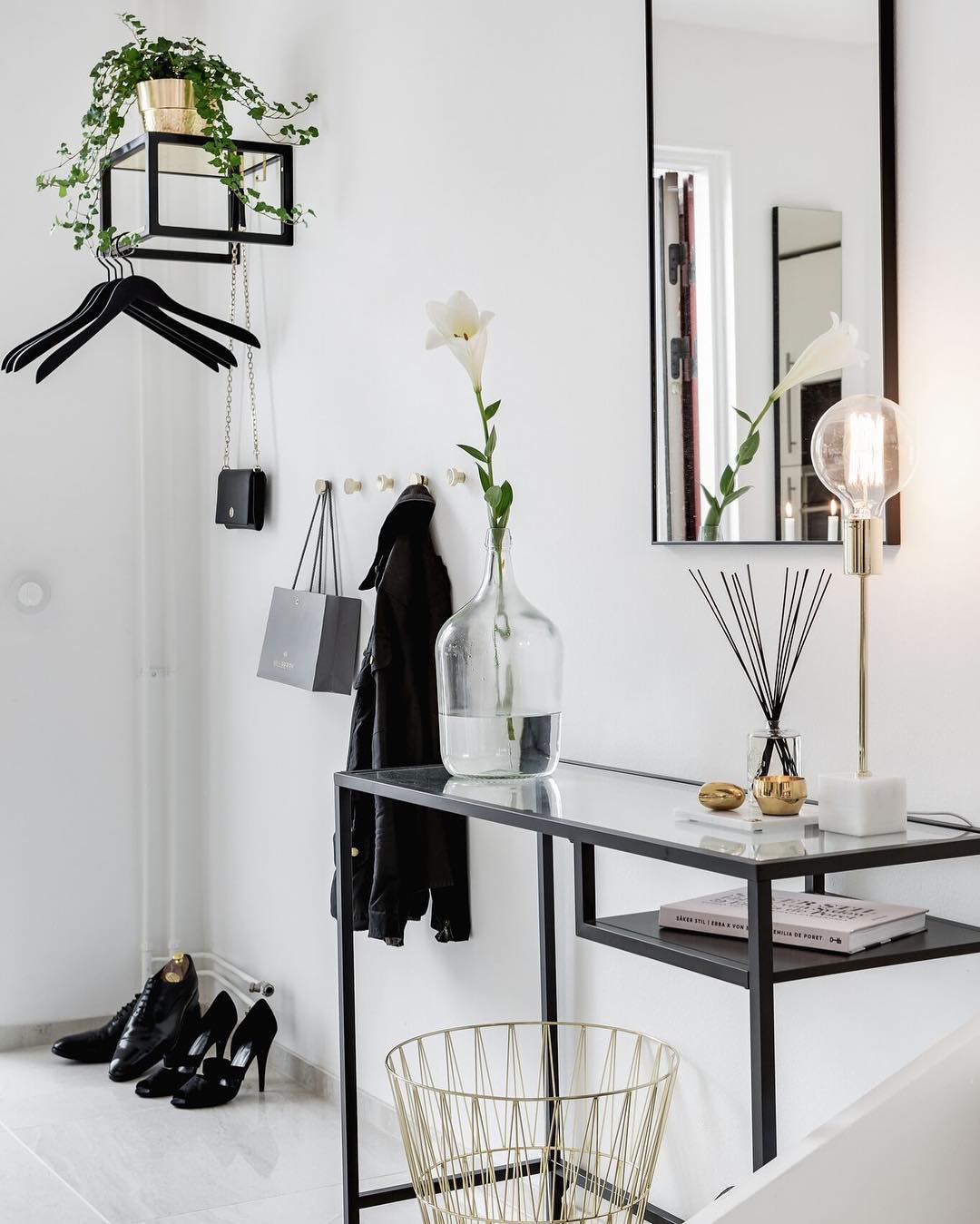 Living room
Scandinavian living rooms are known to have simplicity and comfort at the same time. White walls make the space look airy. Cluttering the room is not a thing that you should go for.
See also: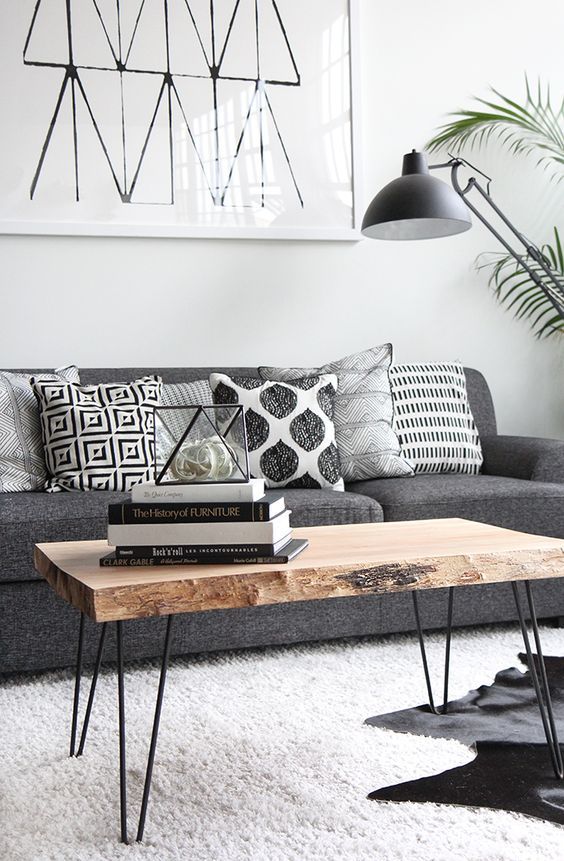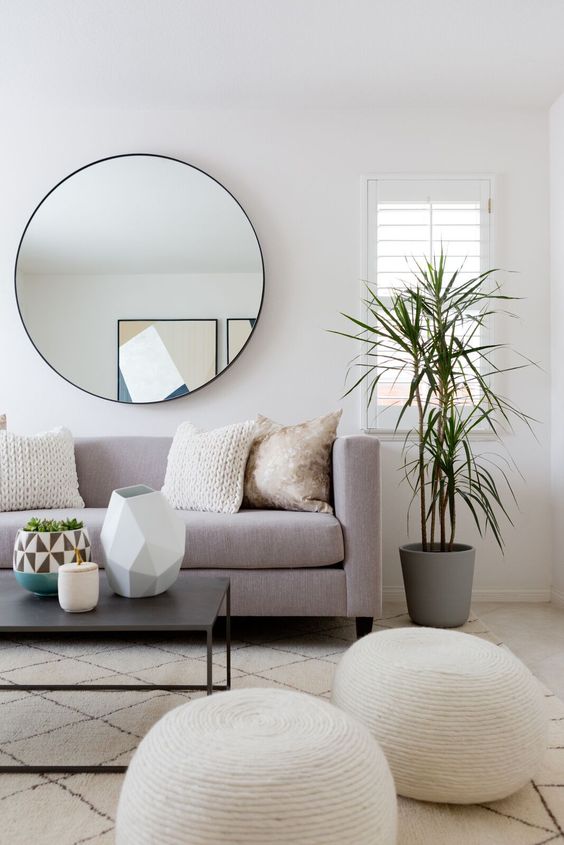 Kitchen
When it comes to kitchens, there are certain elements that a Scandinavian one should have. Simple shelves are a must. Light toned wood elements are also commonly used. They bring warmth to the space, creating a friendly atmosphere. White cabinets and counter tops will make the kitchen look "clean". Simple lines and not too much detail is required.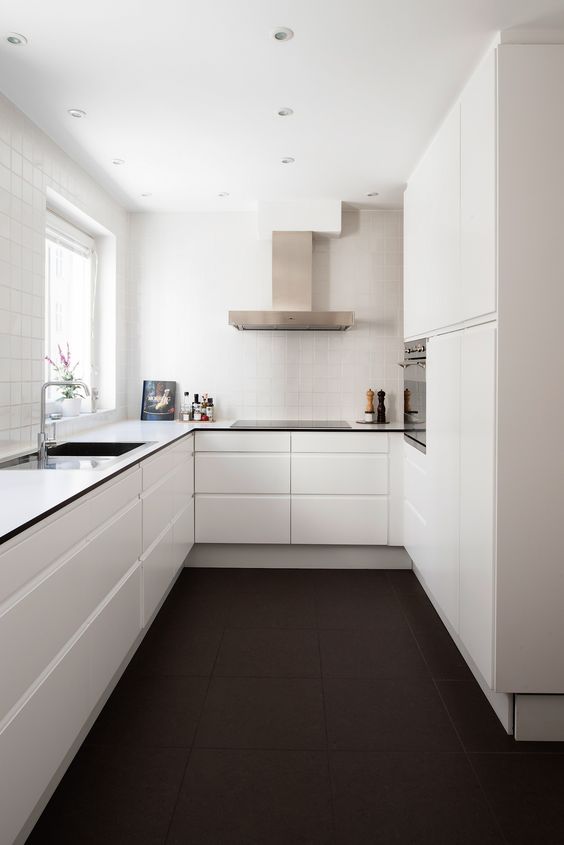 Dining room
The dining room should be kept as simple as possible. The presence of a table and chairs only will accent the functionality of this room. Usually,  too much decor is avoided here.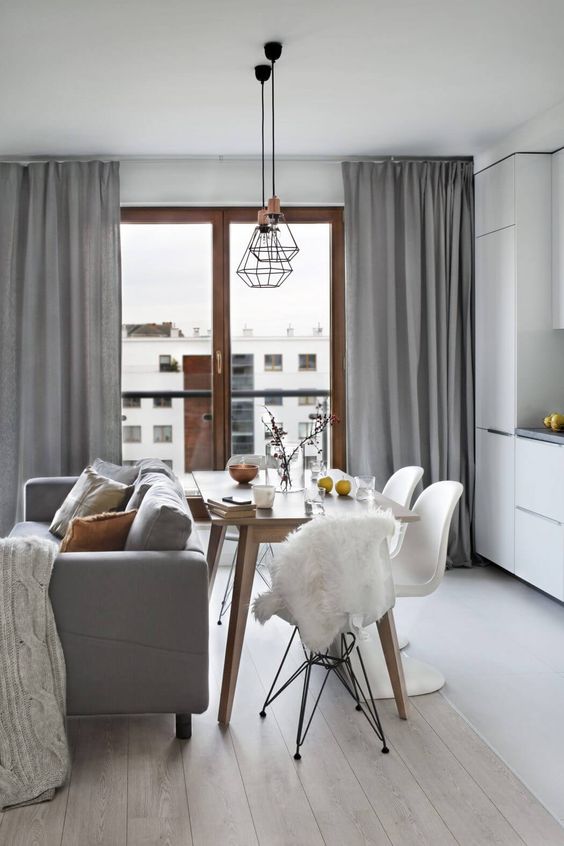 Bedroom
When it comes to bedrooms, keeping it simple is the most important thing. Natural light is one of the key elements. Wide windows will provide it. Minimal furniture pieces fit well into the idea of Scandinavian style. Beds are simple, and the use of headboards is being avoided. Comfy pillows and a minimal nightstand finish the look.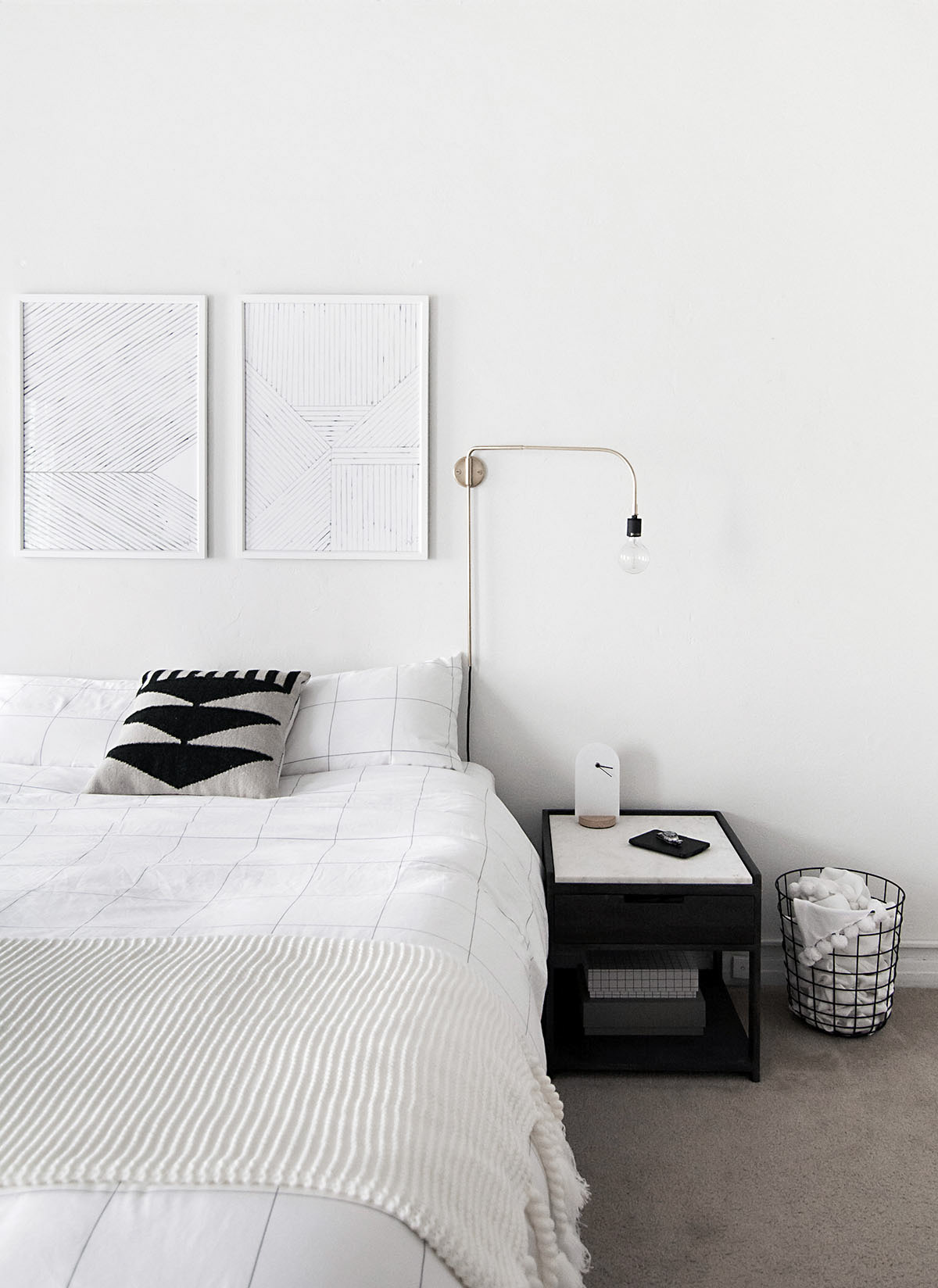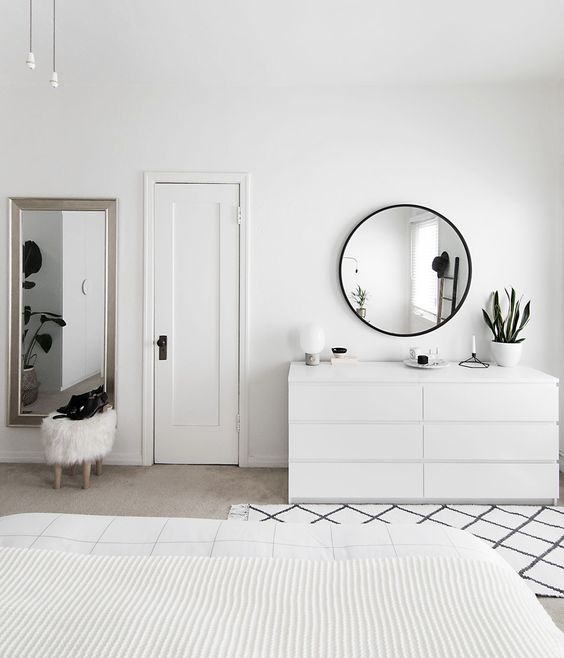 Bathroom
Basic geometric shapes and clean lines are the first thing that you would notice in Scandinavian bathrooms. The lack of detail will make the space more airy.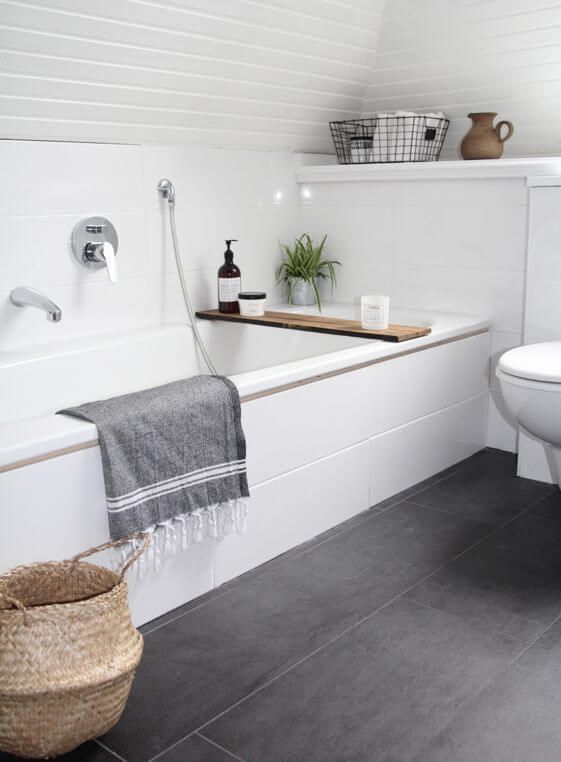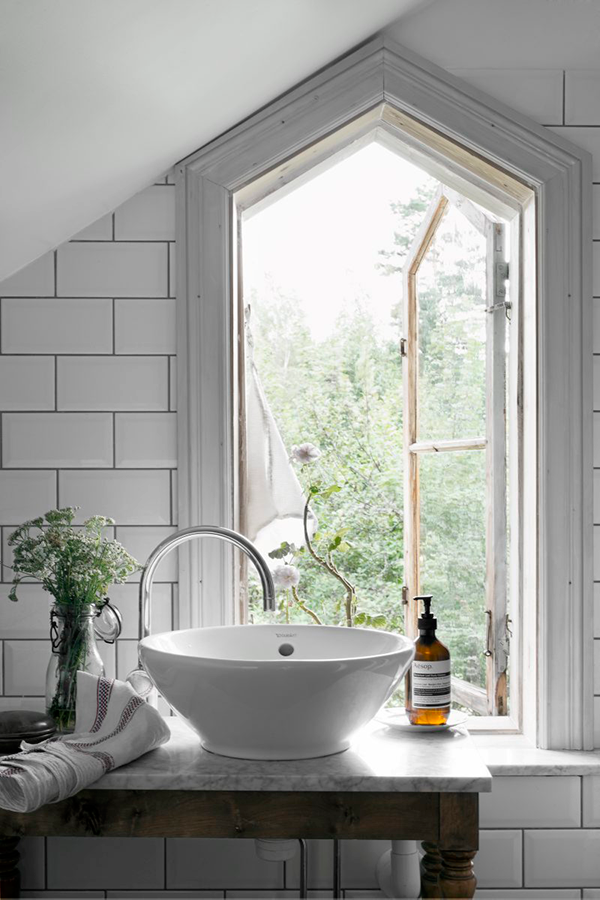 Home office
Simple desk with not much items lying on the surface is a thing that would make your office look like an office. Scandinavian stand for minimal, so you will need nothing more that a desk, chair and storage solutions.