The small details usually play a big role in every home decor, so if you are decorating your kitchen think about little things that will make your space look unique. The trivet is a must for every home since everyone is using it to protect their tables from hot serving dishes and pots. Check out these Useful DIY Trivet Projects That Will Keep Your Table From Damage and get down to work to make one on your own. Moreover, all of the DIY projects that you are going to see here are super cheap and won't cost you a fortune. If you are sick and tired of going to the stores to buy things, stop now and keep your hands busy with these amazing DIY ideas! Don't miss the brilliant trivet designs below and make your picks!
If you prefer fun and cheerful designs, than this button trivet is definitely your thing. The different prints make it look so eye-catching, so it should be found on your table for sure!
Lovely DIY Trivet Ideas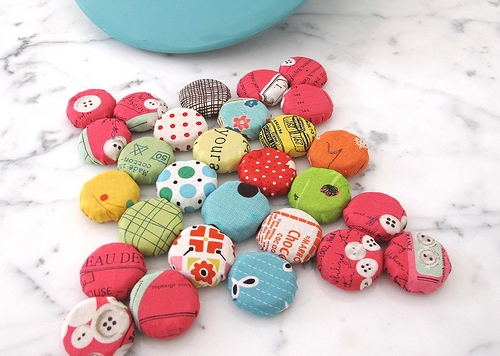 Get a cool piece of wood and use it to place all the hot pans on the table. If it's a bigger one there would be more space for more pots and pans which means it's better for good decor.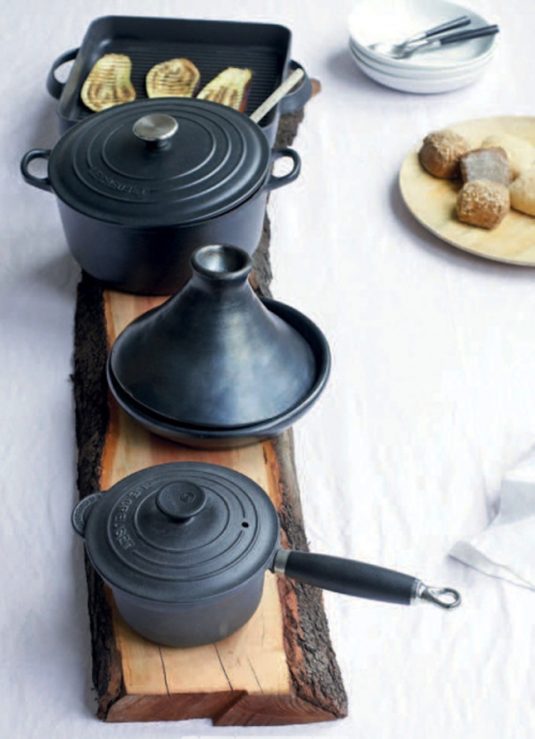 Stick lots of corks together and you will get your trivet quickly and easily.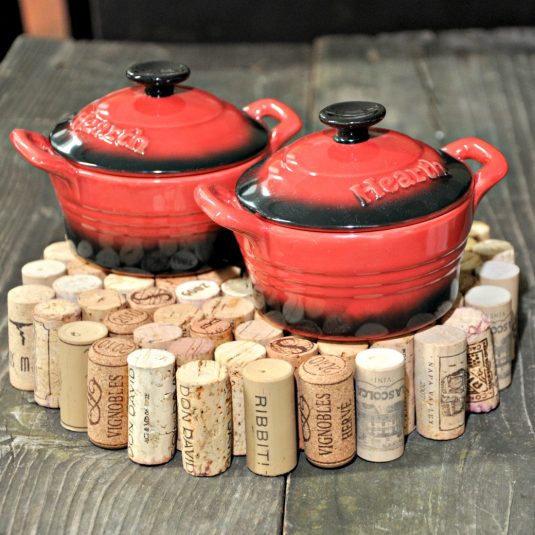 Connect several wooden sticks together with a colorful rope and you will get yourselves an awesome trivet which will grab the attention of everyone on the table.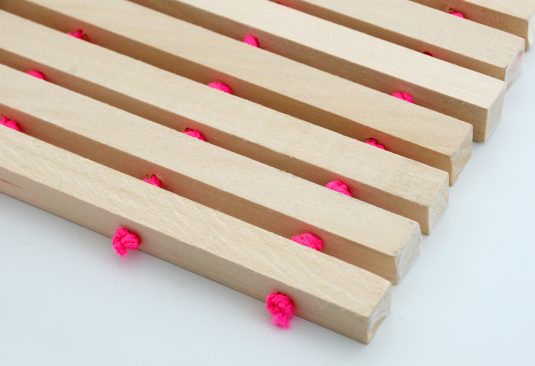 The pm-pom balls can be also used in the kitchen and the dining room, so what are you waiting for? Add some colors in your cooking area and make the ambiance more fun.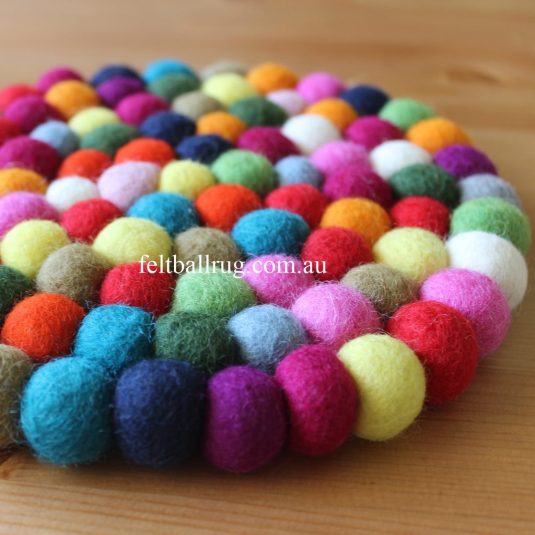 Any plain piece of wood can be turned into an astonishing trivet if you just decorate it with washi tapes in some great prints.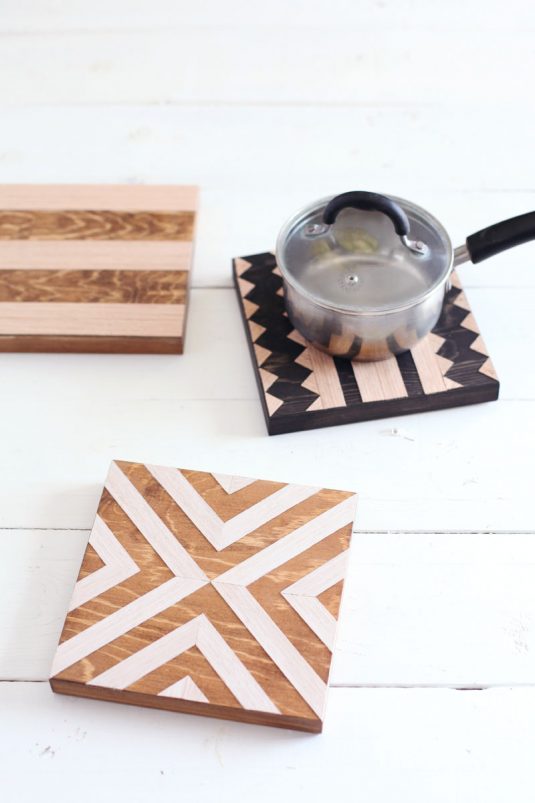 Do you have some extra beads left from your previous DIY project? It's time to put them to a good use by making this stunning trivet.
Add stones to a cork and you will get an astonishing trivet. If you go for black stones than you will get an elegant and sophisticated design.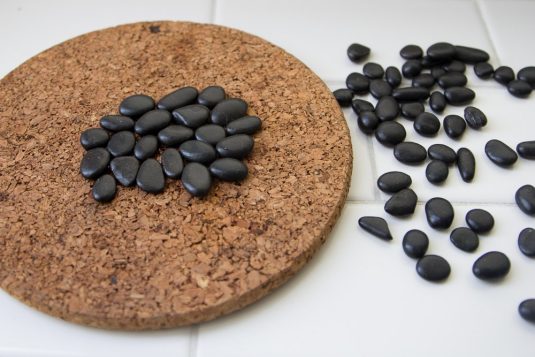 If you know how to work on a sewing machines, you should spend some of your time to make a trivet that will serve you to protect the table from the hot pots. How do you like the idea?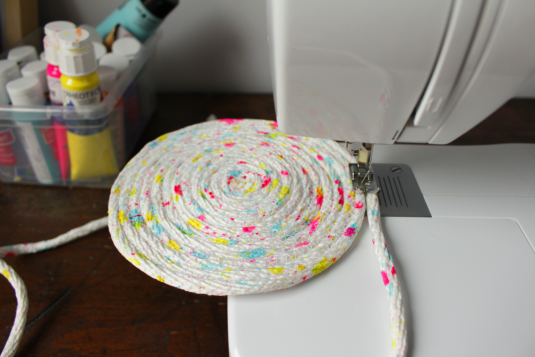 If you are too lazy to make a crafts, then just repurpose the tile in a trivet. You can add some neon color to it to make it look more modern.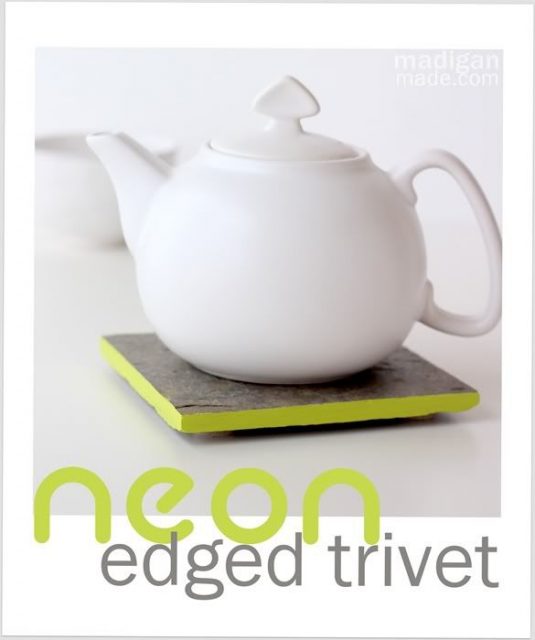 The navy rope is another great supply that can be used as a trivet. What do you think about the idea? Did another craft caught your eyes more? Let me know in the comments below! Enjoy and keep your tables shiny and new!