Dining Table sets. Images of the mad hatter and the door-mouse might be flickering through your mind as you picture a long dining table setting with an accompaniment of place settings, tea and biscuits and maybe even a rabbit with a pocket watch worrying anxiously about being late for a seemingly important date. But all of this doesn't help discern what is actually included in your standard table setting – unlike this article, which aims to clarify exactly what you get with a standard dining table set. Read on…
Just the Two of Us
Choosing a dining set can be tricky because you have to balance out the design you prefer versus the space that you actually have.
A standard dining set is usually square in dimension with two adjacent dining chairs that matches the colour and material of the table.
A more casual rendition of this dining set type is having round, cushioned stools that can go right under the table.
Some dining sets of this type includes a third seating option, like a longer but narrower bench that can usually fit two smaller children or another adult.
For those living in smaller places, like townhouses or condominiums, this type of standard dining set is ideal because it is a great space saver and the material is easy to clean and move around.
The Oval Room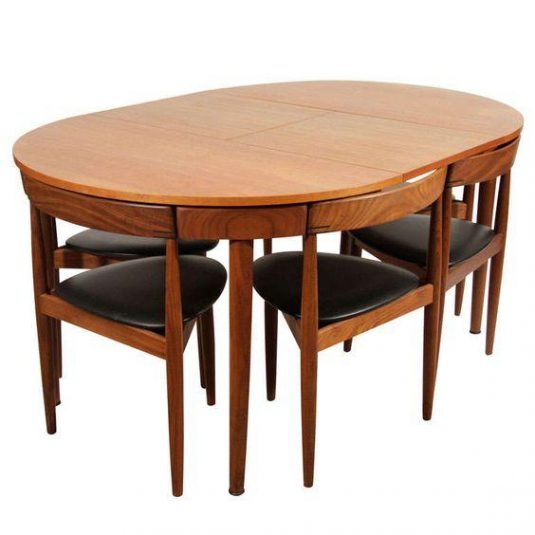 If your design of choice is more retro or artsy, you can use an oval dining set that usually sits 4-6 people.
Because its shape is elongated, it is ideally situated at the centre of the room and the accompanying chairs have curved back rests as well.
This is ideal for more average families and is ideally for casual dinner parties because everyone is seated side by side.
Some may go for a more traditional shape, like this 7-piece dining set package that is not just suitable for when you have guests but also for daily family dinners.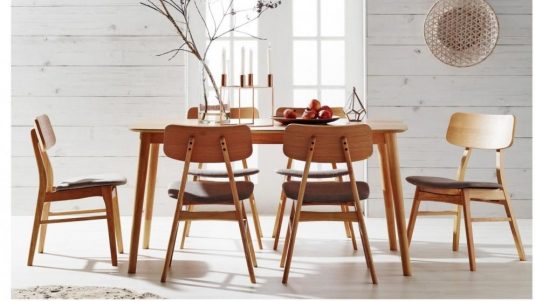 Going Japanese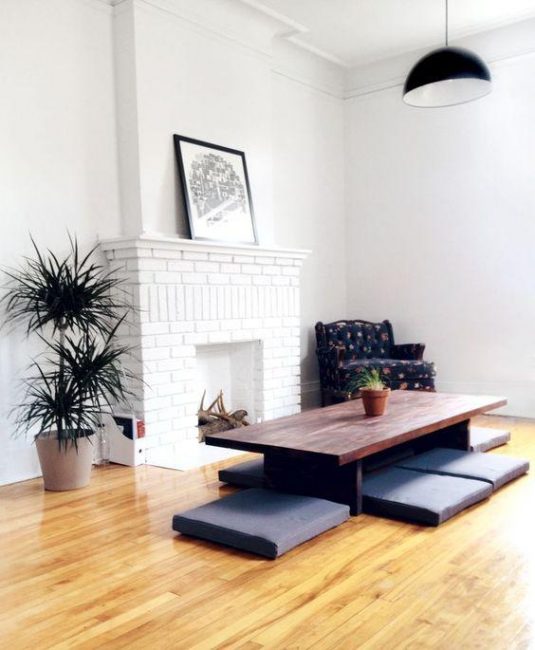 More and more home designs are following Asian inspirations and lower dining sets are now becoming increasingly popular like how the Japanese are accustomed to.
It may not be a standard dining set but because of its aesthetic appeal and minimalist approach, a lot of these dining sets are sought after. It is typically rectangular and comes in darker wood materials along with heavy floor cushions as primary seats.
This dining set is ideal for modern inspired home interiors.
Mix and Match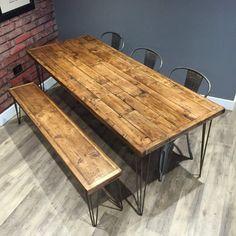 To save on budget, a home design trend has recently emerged wherein dining sets are mixes and matches of different kinds of table and chairs. A standard dining set of this nature typically uses a longer table and match it with either an equally long loveseat or a completely opposite kind as a partner like a stocky wooden bench or a set of round, wooden stools.
This type is fast becoming a standard dining set of choice primarily because it is entertaining to look at and is a conversation piece at the same time. It also seats a nice number of guests and is ideal for those long weekend brunches or quiet stay-at-home nights.
So get that guest list started! With these dining table sets from Domayne you can be sure that you will get the one that fits perfectly with your home's design and decor.