Your front yard should always look at its best, no matter of the season.  And yes, it's true that during spring and summer time time the flowers are it's full bloom and are meant to draw attention. But, during the fall season your yard can again stand out from the rest of the yards on the street, as long as you know how to decorate it right. So, since we are always here for you to get you inspired, today we have picked some of the best fall front yard decorations that will for sure make your neighbors jealous.
The first thing you should do is to keep the falling leaves at bay with frequent raking. So, once your lawn is looking at its best, it's time to decorate it. One of the must-have decorations will of course be pumpkins. They are the symbol of this lovely season and there are many possible ways of how to beautify your yard with them. Set some on the porch or on the staircase, or maybe along the pathway. You can also make them part of a flower bed. The possibilities are quite versatile and the following ideas, so let's see some of them you can get inspired from.
Fall Front Yard Decorations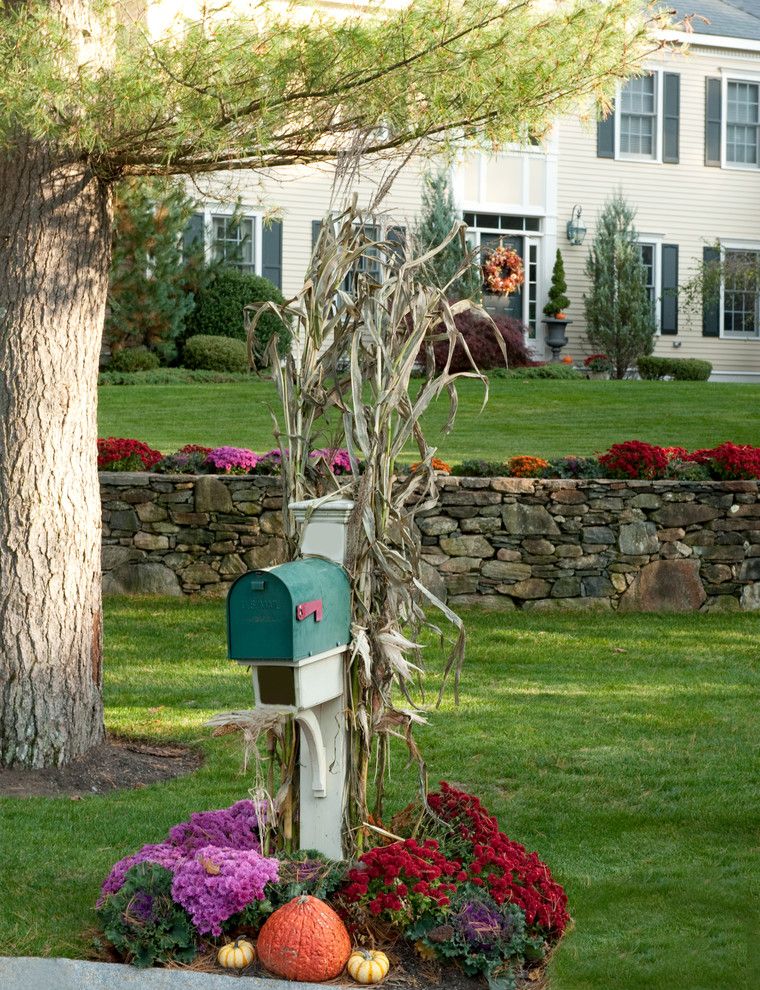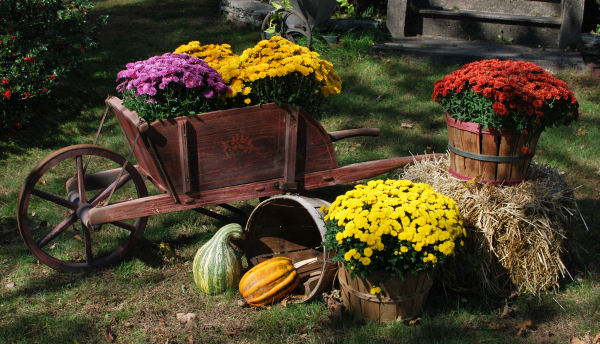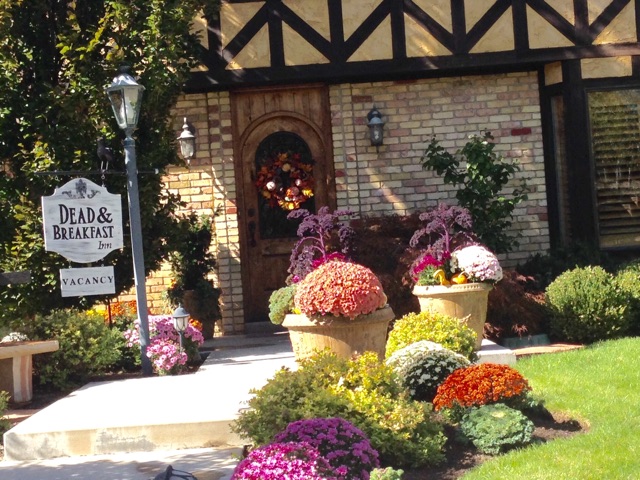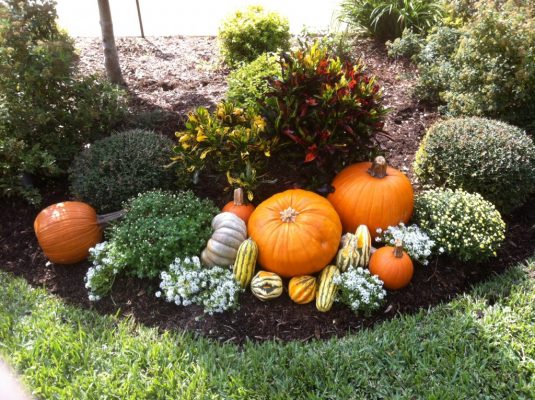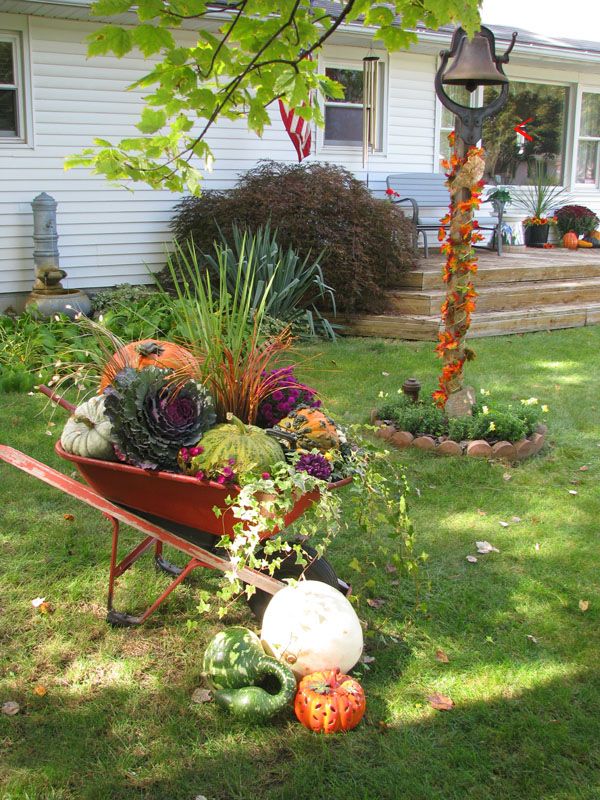 Besides pumpkins, you can of course have some flowers. Mums are the best choice for fall flowers. You can find them in all colors possible and you can choose to stick to one or two colors, or maybe even set a transition of related colors.  Mums will also look perfect in containers. Find them popping out from clay pots, or if you are in a creative mood, then you can place them into a wheelbarrow, whiskey barrel etc.
SEE ALSO: Heartwarming Fall Front Porch Decor Ideas That Anyone Can Make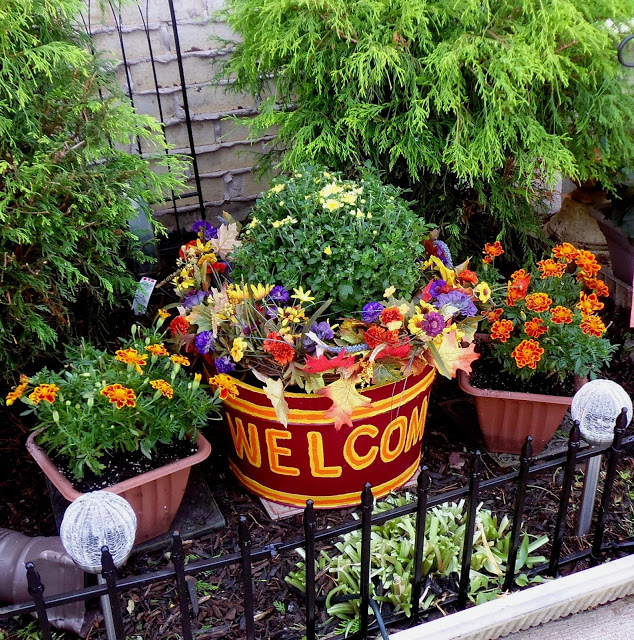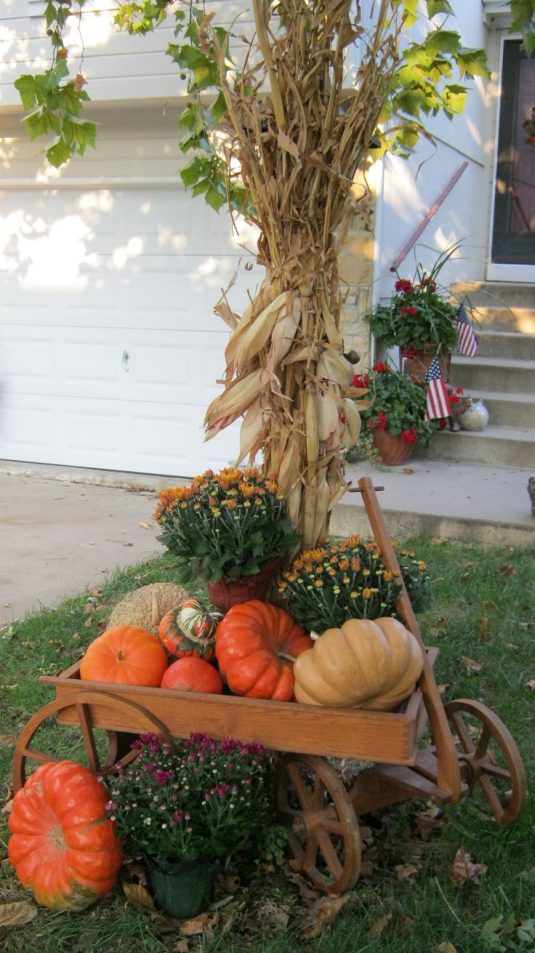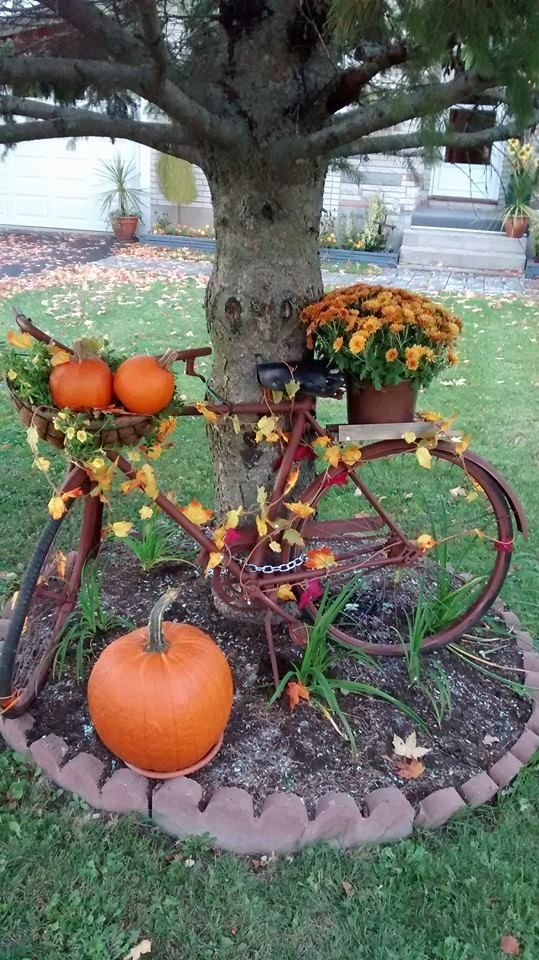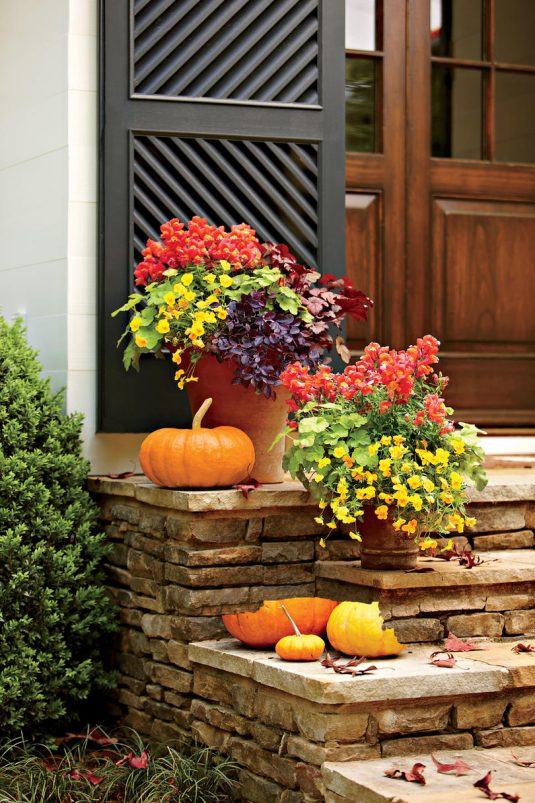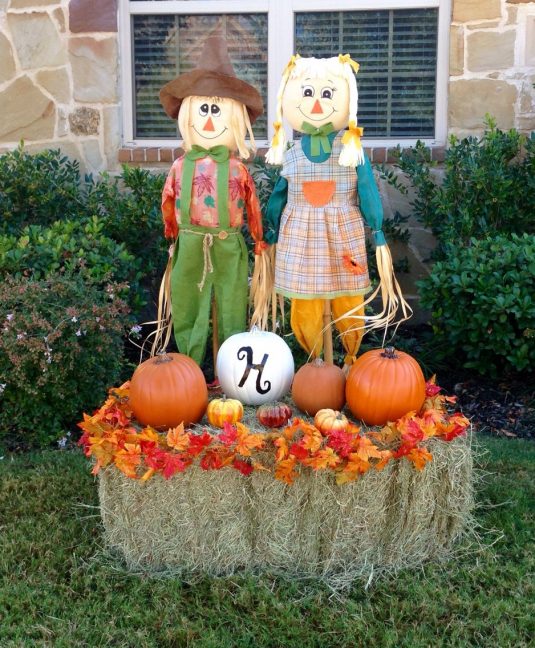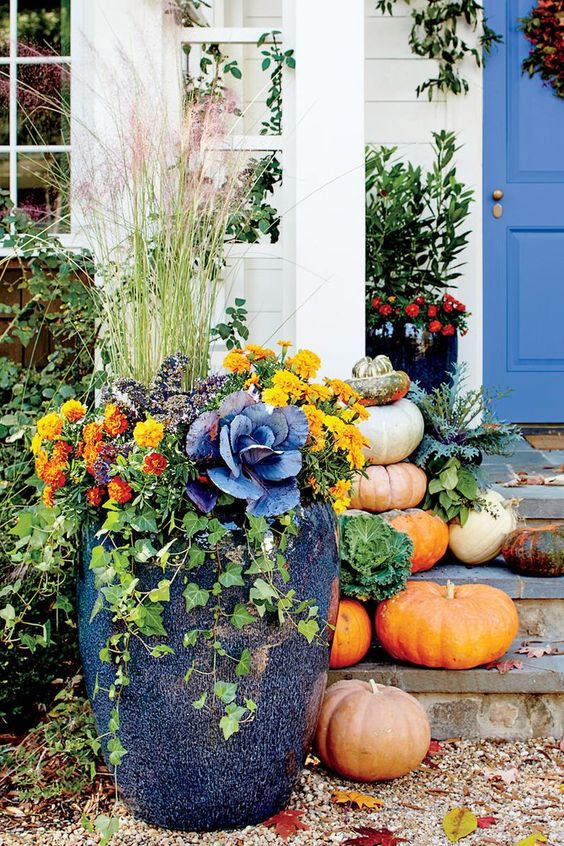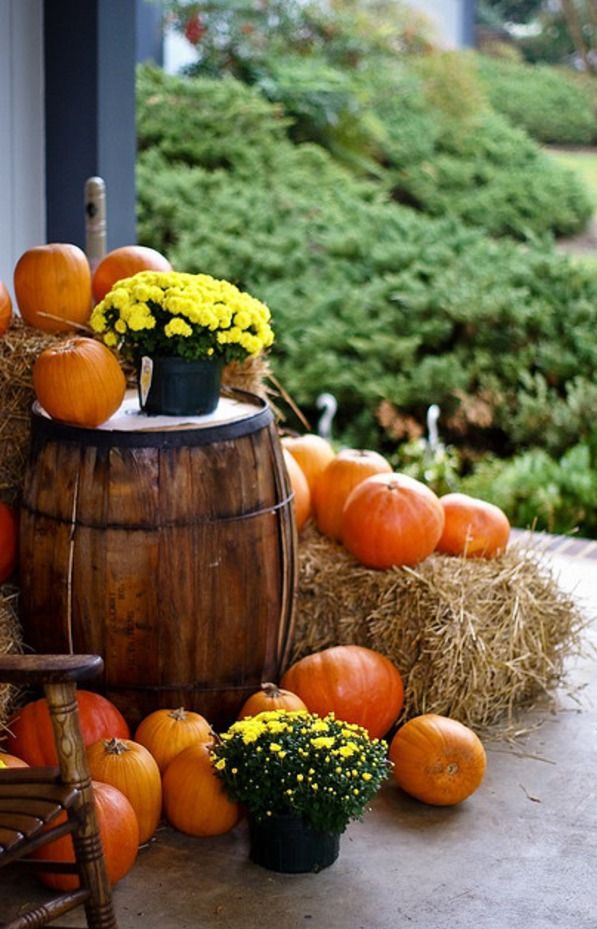 So, which one from the above ideas would you try to copy and thus make your yard stand out?