Have you already started the outdoor entertainment? If your yard is not ready yet, we have some cool ideas for you. Check these Outdoor DIY Projects that are so easy to be made!
See also:
The Guide For Cleaning Outdoor Furniture
Ottoman
This super cool ottoman will bring a cozy look in your seating area. And the process of making is so quick and easy. All you need is rope and old tires. It is that easy!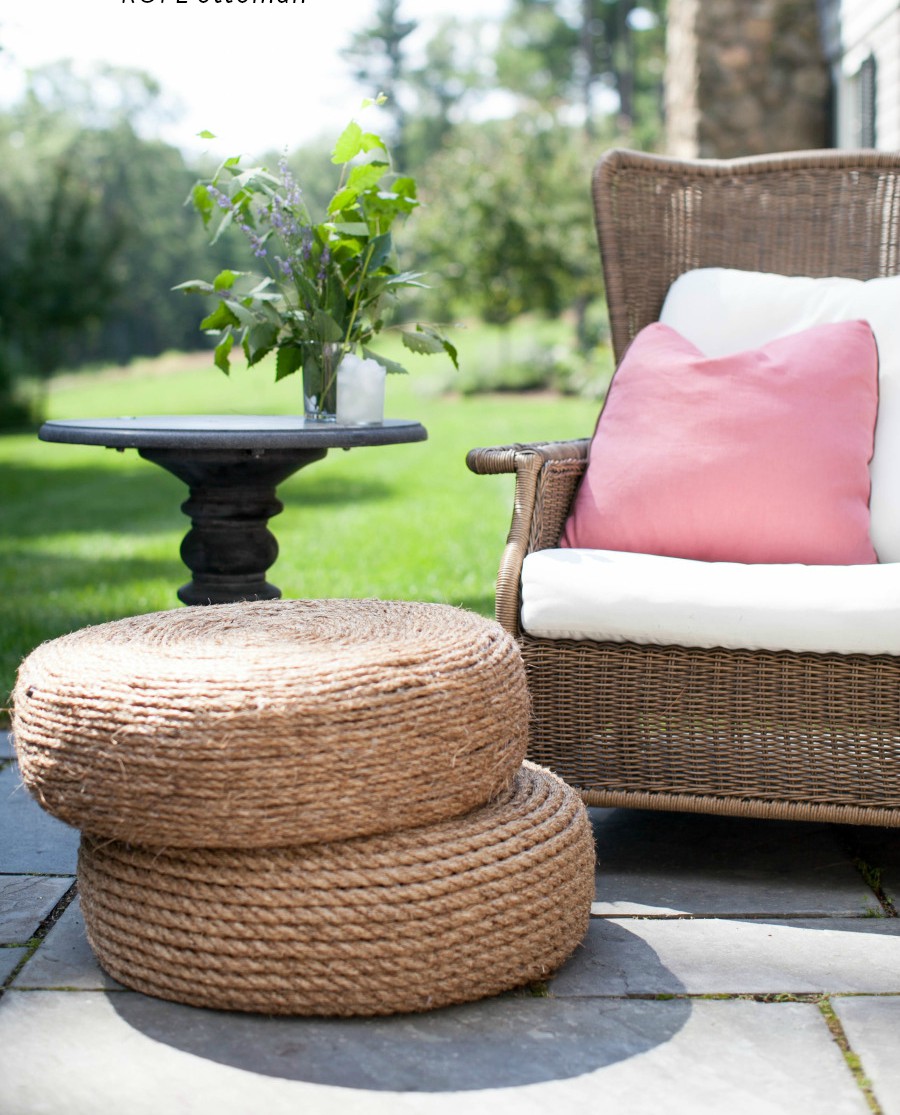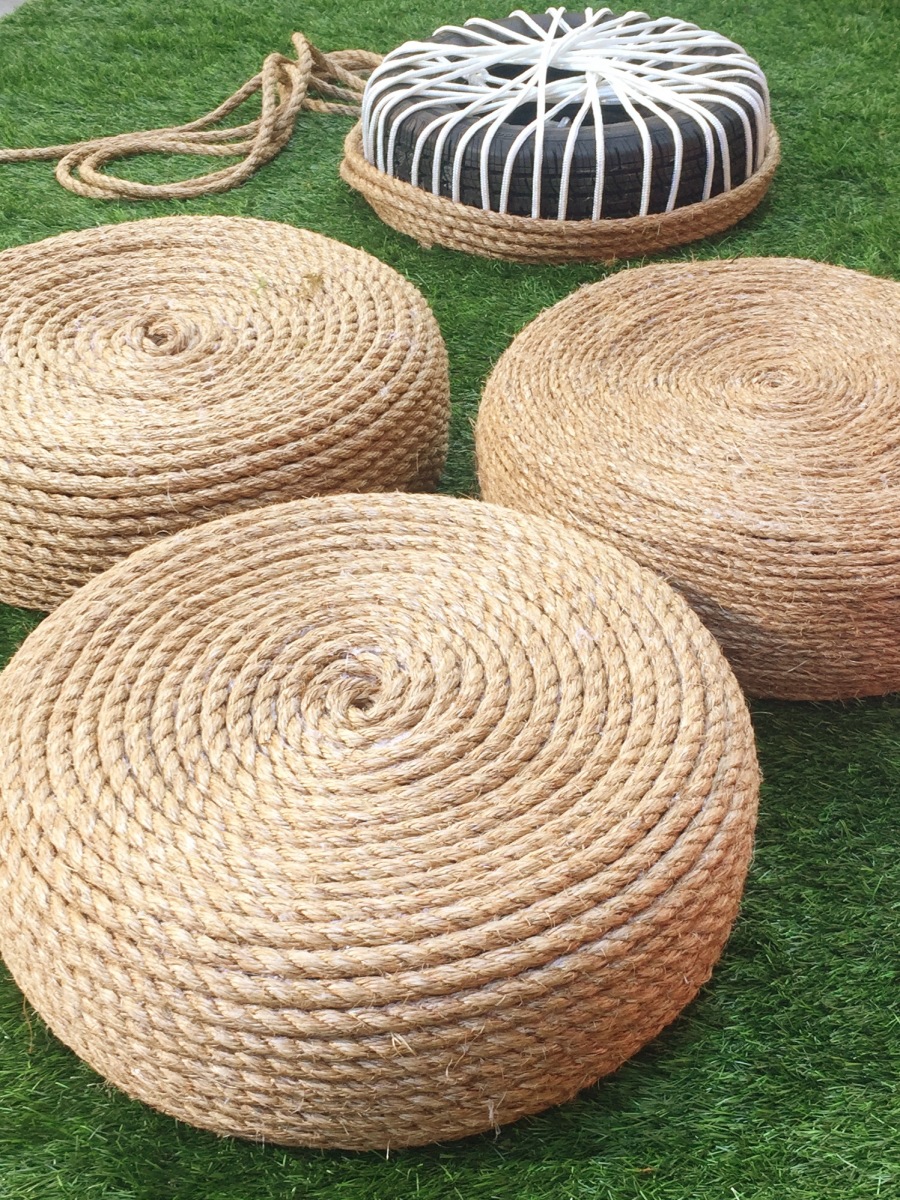 Tic tac toe game
If you are looking for fun activities for a Friday night, then you should make your own tic tac toe game. All you need are rocks, wooden plank and white paint.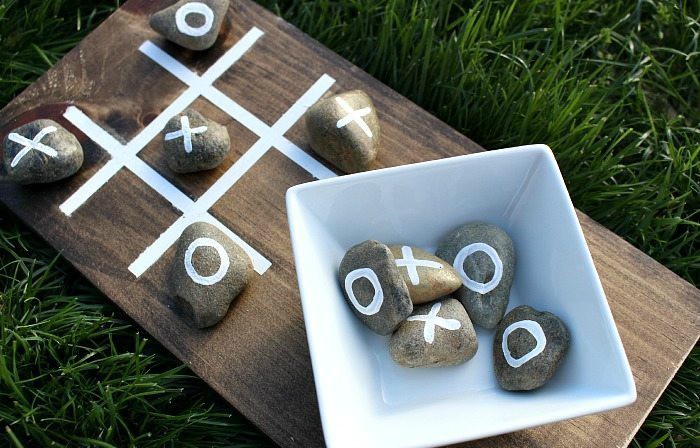 Herb garden
If you love to grow your own ingredients, then a herb garden is where you start from. Despite for always having fresh mint for your Mojito, these will emit a pleasant smell. And that will protect you from mosquitoes in the hot summer nights.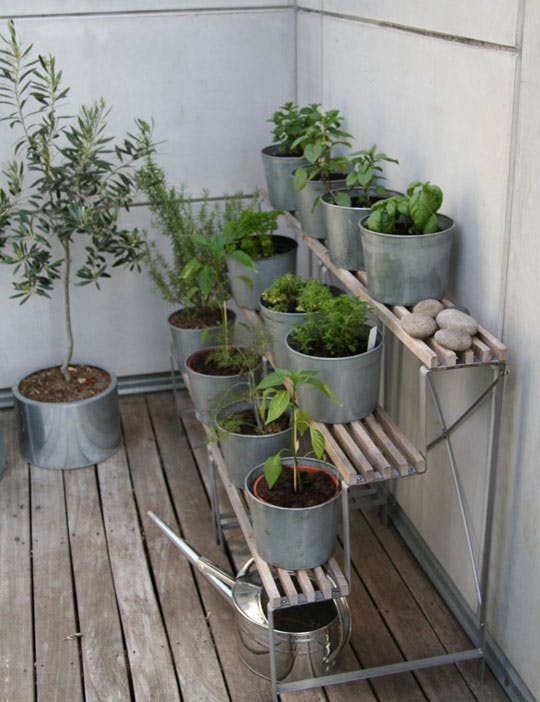 Lighting
Lighting is so important for your outdoor space. If you plan to hang out in the evening, then you should certainly think of it.The cheapest and easiest way to do your lighting is this one.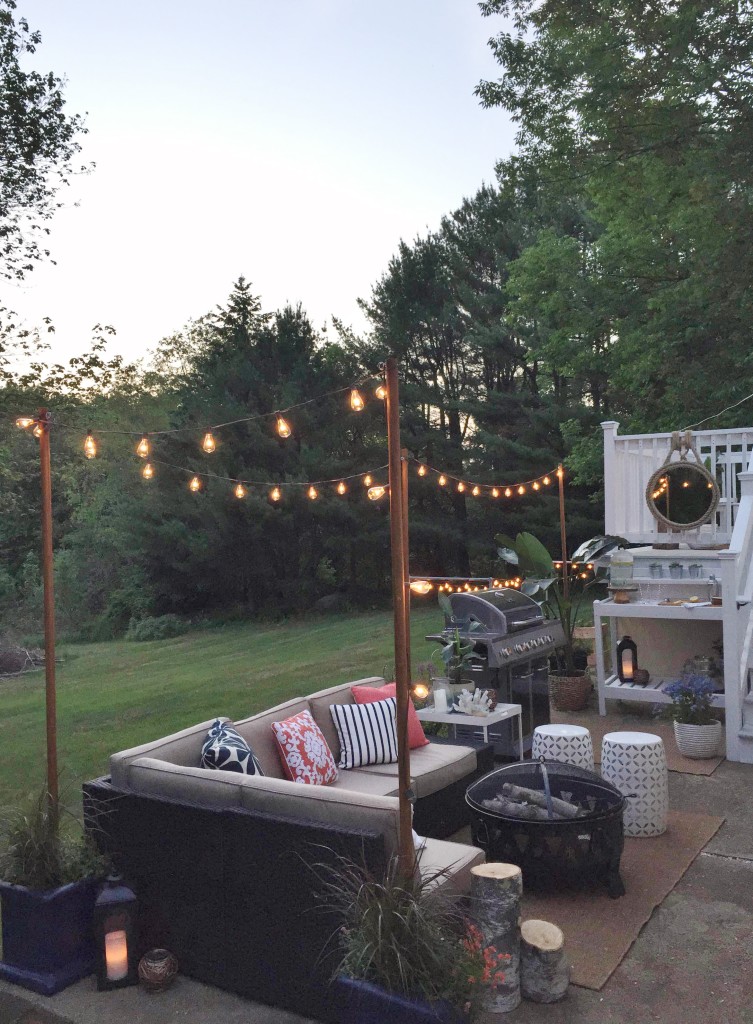 DIY coffee table
If you are missing a table on your patio, then you can always make one using old car tires. All you need to do is to paint two of them in a bright color. Stack them and cover with glass. Your table is done, and you can enjoy a cup of coffee on fresh air.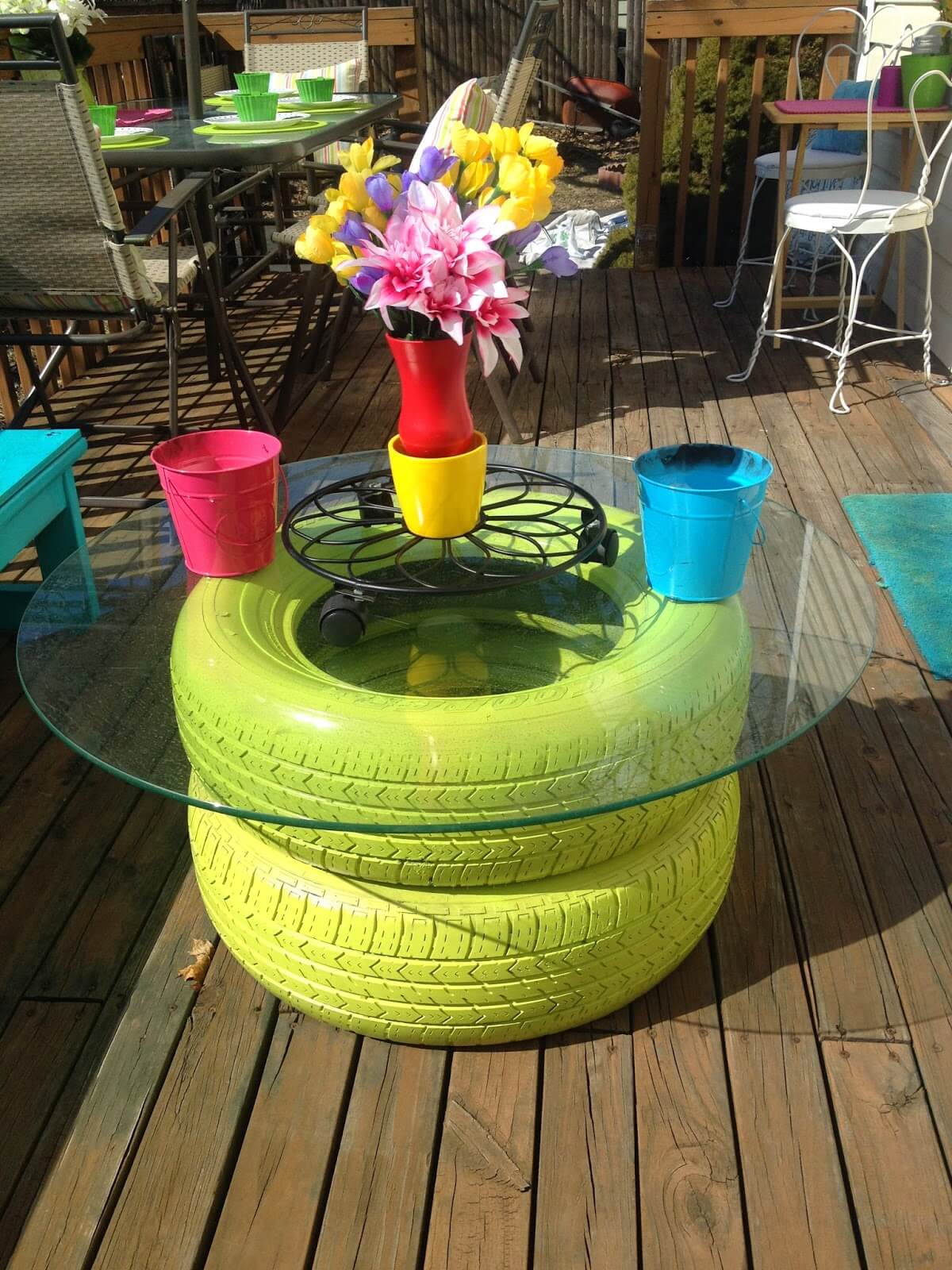 Bar
How does the idea of outdoor parties sound to you? If you find this the ultimate to-do activity this summer, then an outdoor bar is a must for you. There are so many ways to build it, but this is the easiest one. You simply use some of those cheap cinder blocks and wood for the top surface.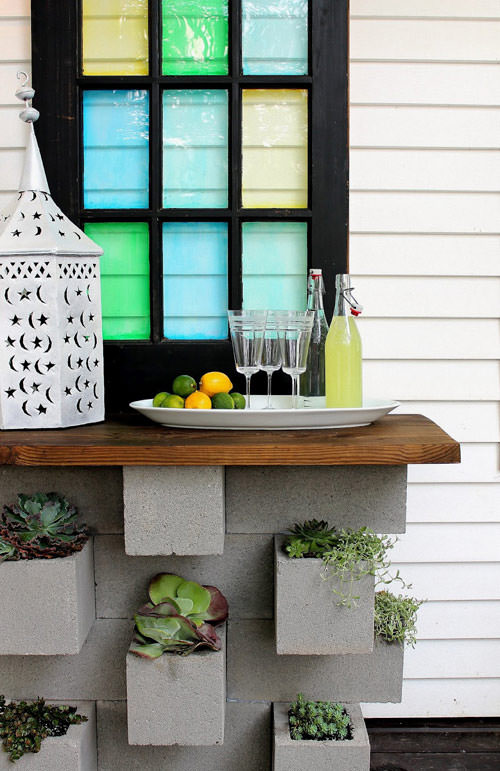 Tiki torches
If you want to make your own tiki torches, you can do it using old glass bottles.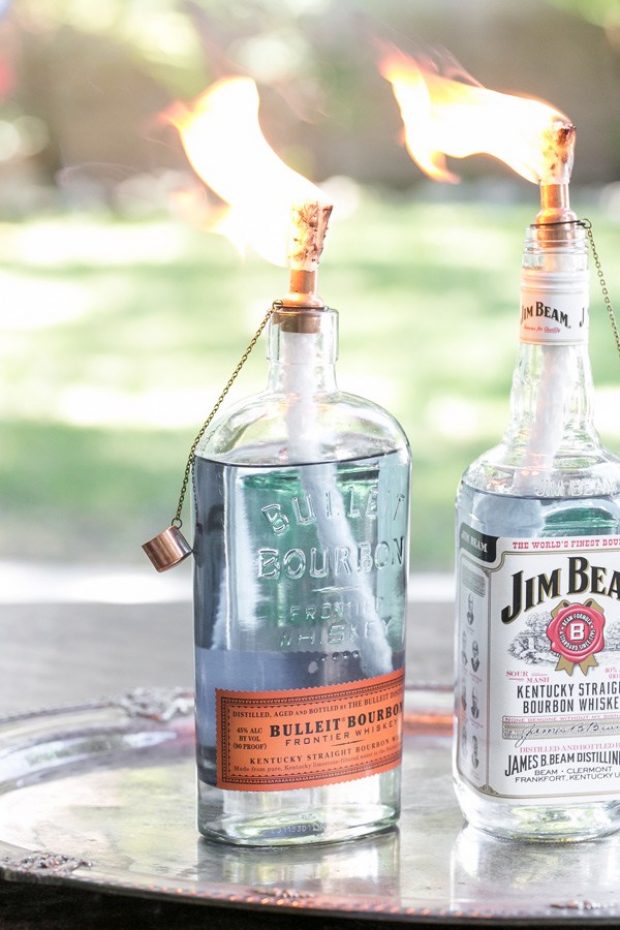 2 in one table with cooler
If a cold drink is a must for you on a hot day, then you should try this one. A small table that has enough space for ice and drinks sounds like the perfect solution. The bottom part is a plant pot, so this means that this project is easy and affordable.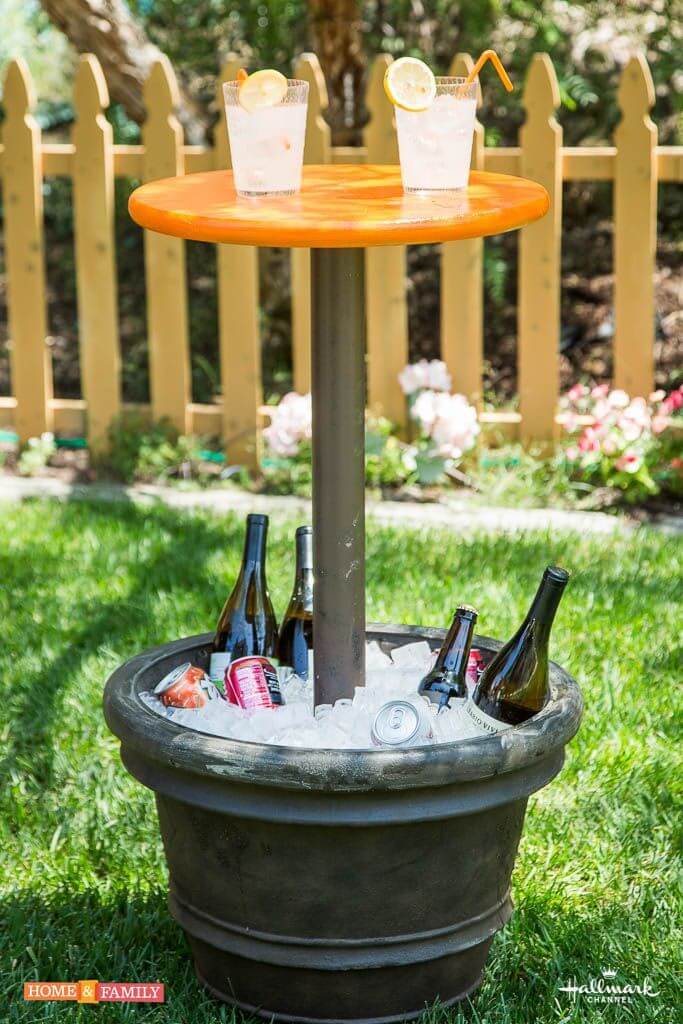 Bowling game
Again, something really quick and easy. All you need are empty plastic bottles and a ball.