Are you into do-it-yourself projects? You must have made various crafts for now. Seems like fairy gardens are a real hit when it comes to DIY gardening. If you have already made your own, I suggest you make something different. How about a DIY mermaid garden? This one will be the perfect decor. Today I prepared for you these 12 mermaid garden ideas that are so trendy. Take a look and make your own one!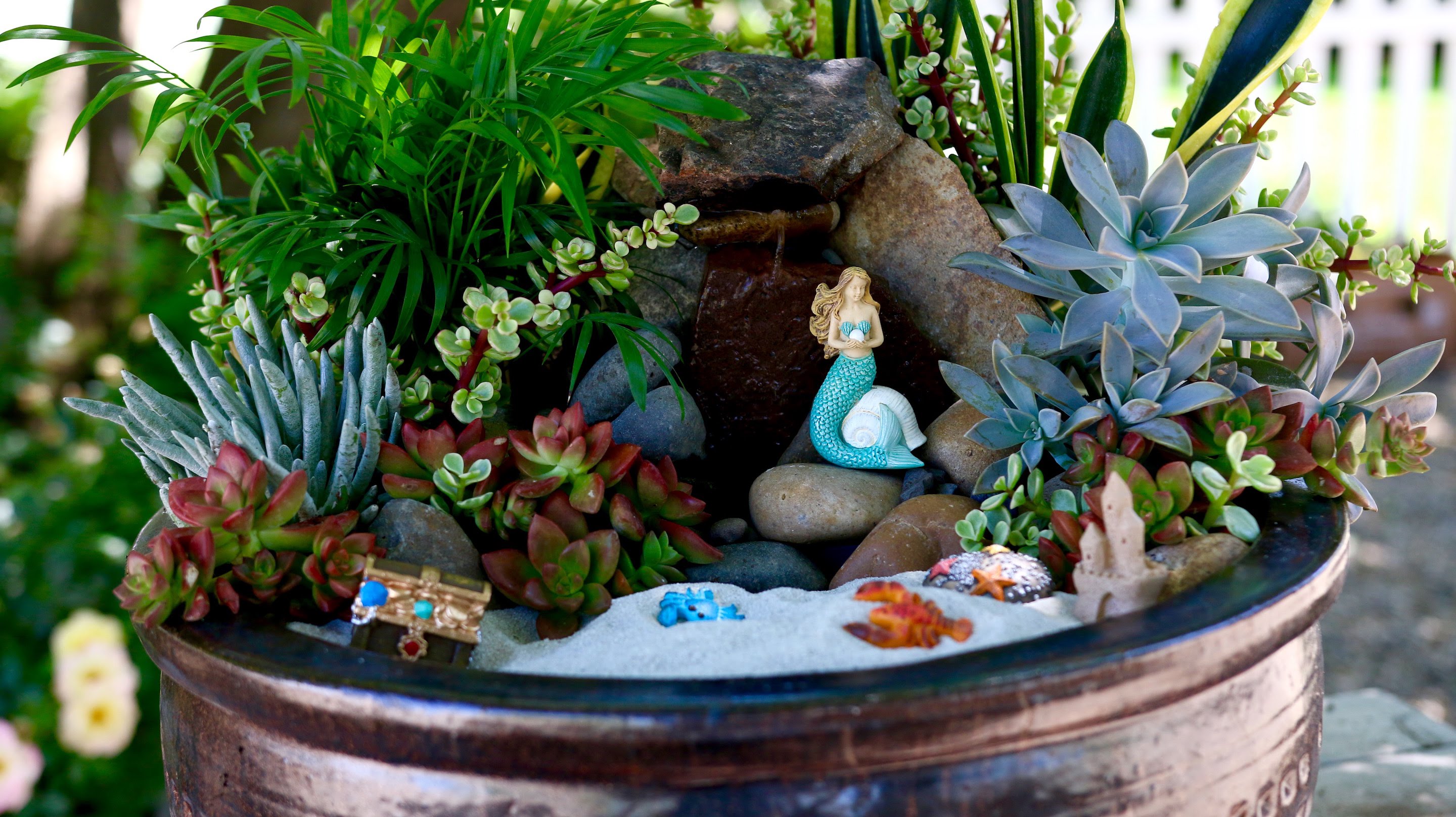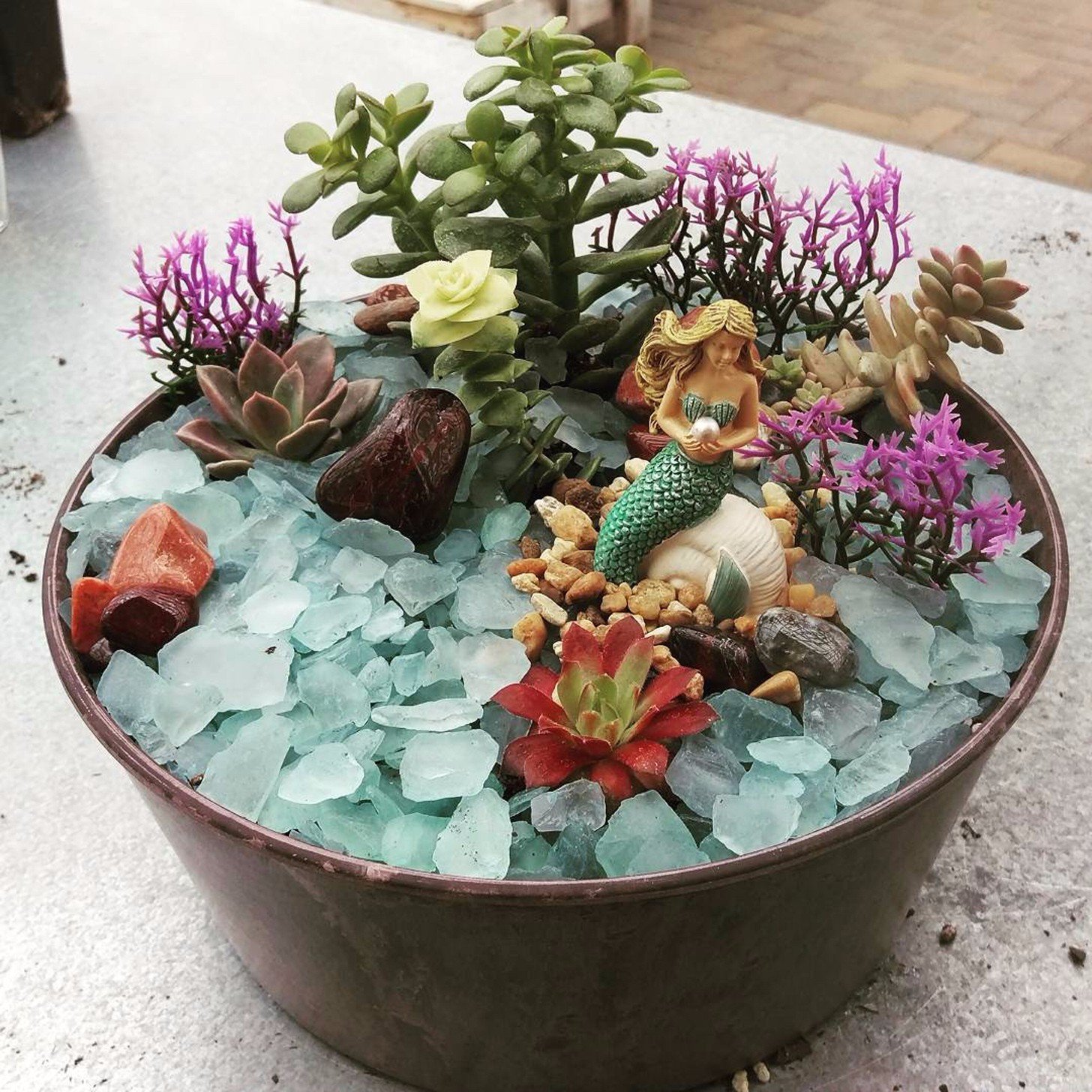 How to make it?
These ones look wonderful. They are a good replacement for the fairy gardens. And you can create them in so many different ways. You can use glass terrariums, or ordinary pots. If you go for the second option, then find a proper pot that is wide and not so deep.You need enough place to put decorations and plants.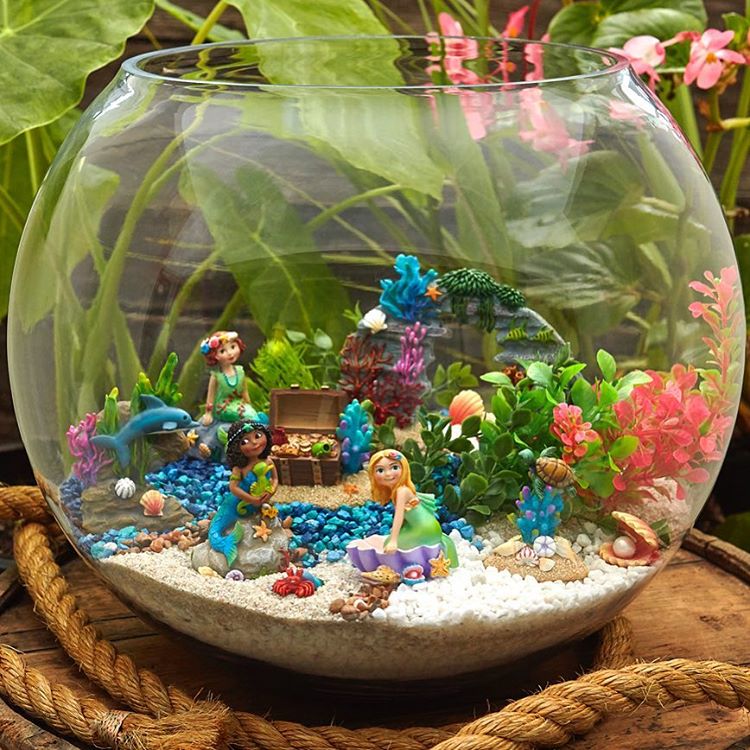 Gather all things sea-related you will find. You can go with sea animals, shells and treasure chests. Use white pebbles, or real sand to achieve the beach effect. And probably the most difficult thing will be finding a mermaid. Try to find a plastic toy, or an ornament.
See also:
You Won't Believe That DIY Waterfall Can Be Made With Glue Gun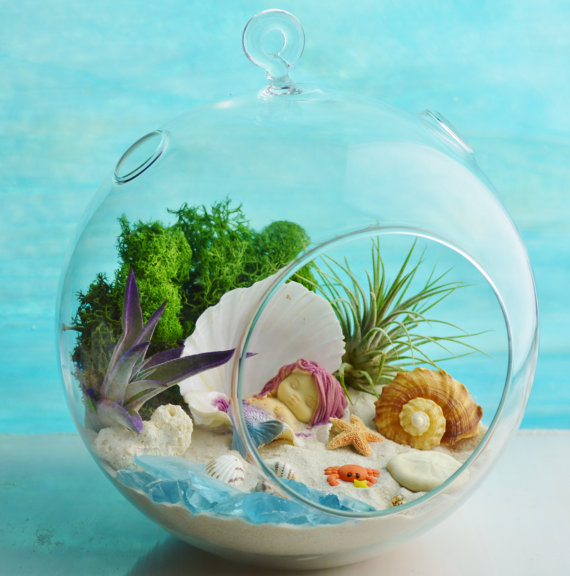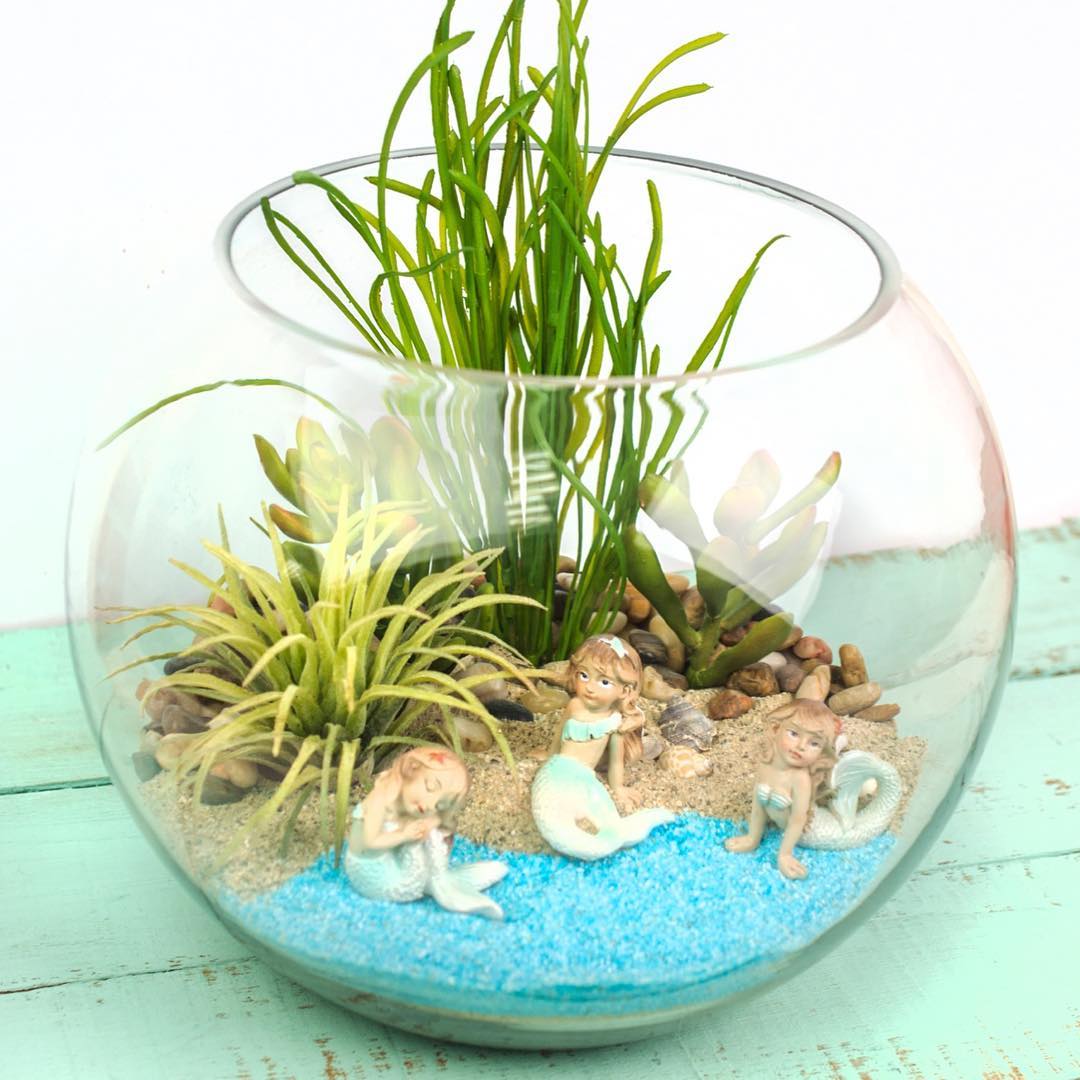 A pot like this one would do the job. You will need some small plants for this mermaid garden. Use succulent and cacti, or any other you will find appropriate.  When you have planted your favorite ones, here comes the next step-decorating. This is the most fun thing. Use your imagination and creativity to beautify your own little garden. Use different things, such as shells, stones, beads, fish, and anything that can go here. You can do big or small gardens. Also, you can do for your home, or outdoors. It will be a nice and decorative piece anywhere.