Hello to all my readers! Are you ready for some great ideas today? We bring you something interesting for today. Improving the exterior of your home is as important as the interior. Actually, more people will see the exterior, so you should pay attention to that too. There are 3 easy ways to give a quick update to your house exterior. Read on and find out more!
See also:
Small Front Porch Decor Tips For Decorating Like A Pro
Paint the front door
It is incredible how can paint change the things. If you think that your front door is too dark, you can just give it a fresh coat of paint. This is an easy update that will make it look so different. Always go for eye-catchy colors to make it pop. You can go for bright, bold, or pastel colors. The choice is up to you.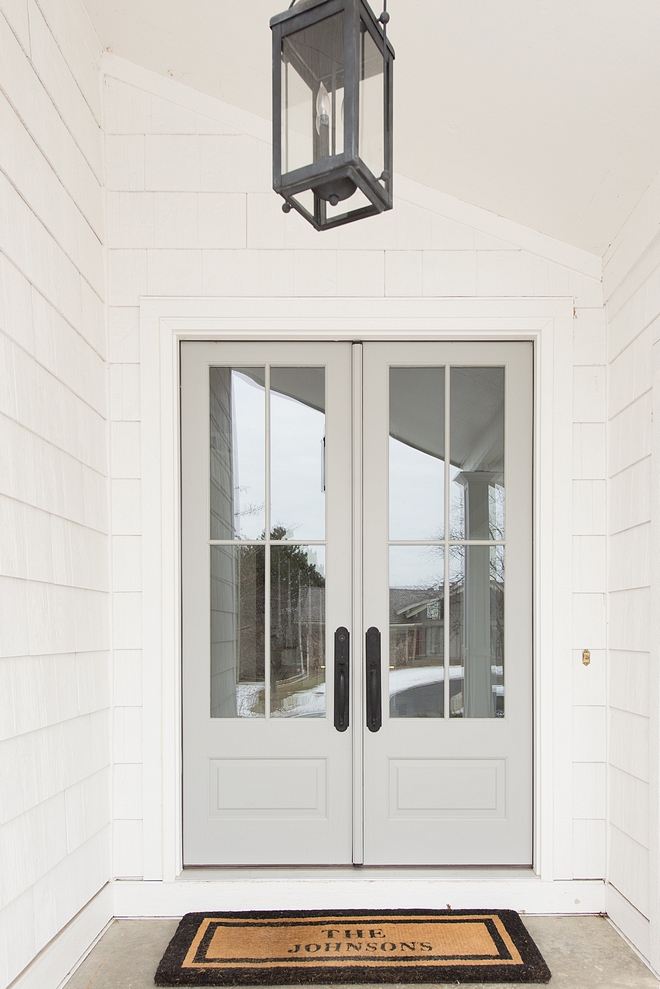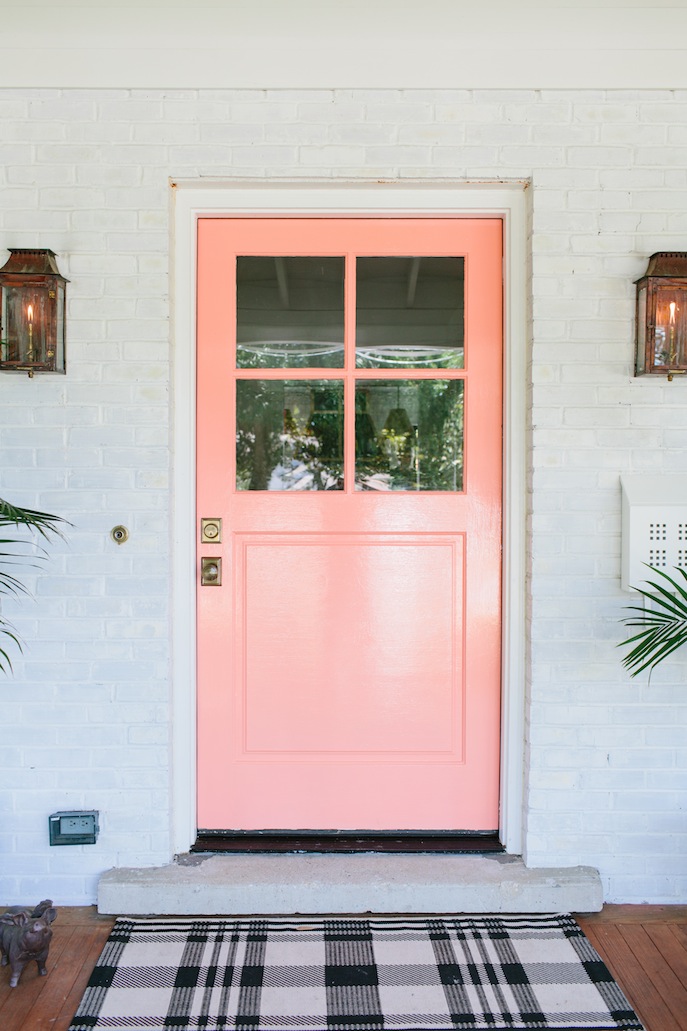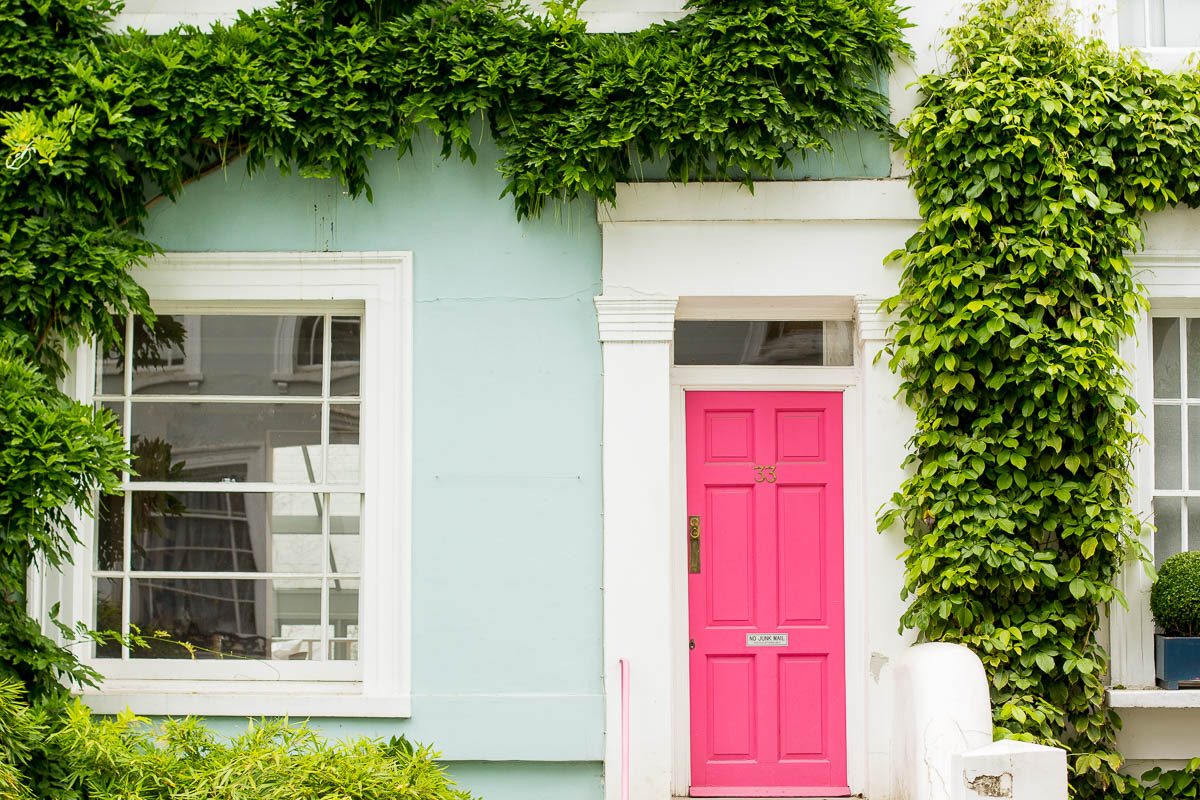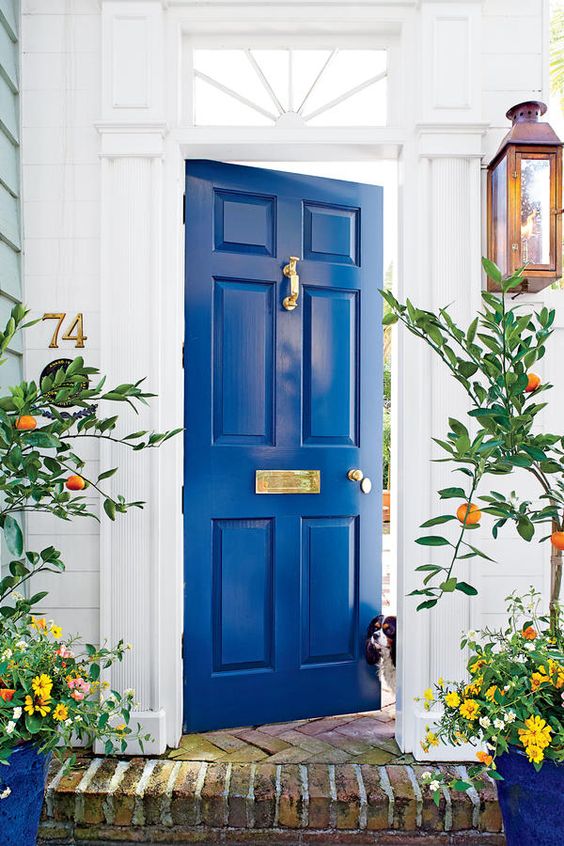 Give a try to container gardening
Plants are always a nice addition. They bring a pop of color and freshness. So, if you have paved spaces it is a nice idea to decorate them with containers. Patios and porches are the perfect spots for a container or two.
What should you consider before you start container gardening? First, you need to consider the amount of the light that the spot has. Observe it through the day to determine the natural sunlight that it gets. It can be in complete shade, partial light, direct sunlight, or even a combination of these as the sun moves through the horizon. This will help you pick the right type of plant and keep it pretty and healthy.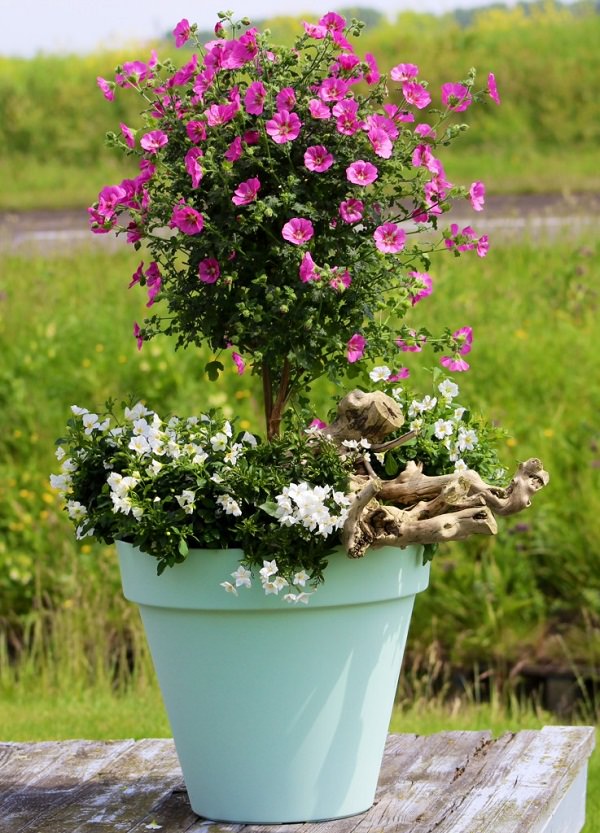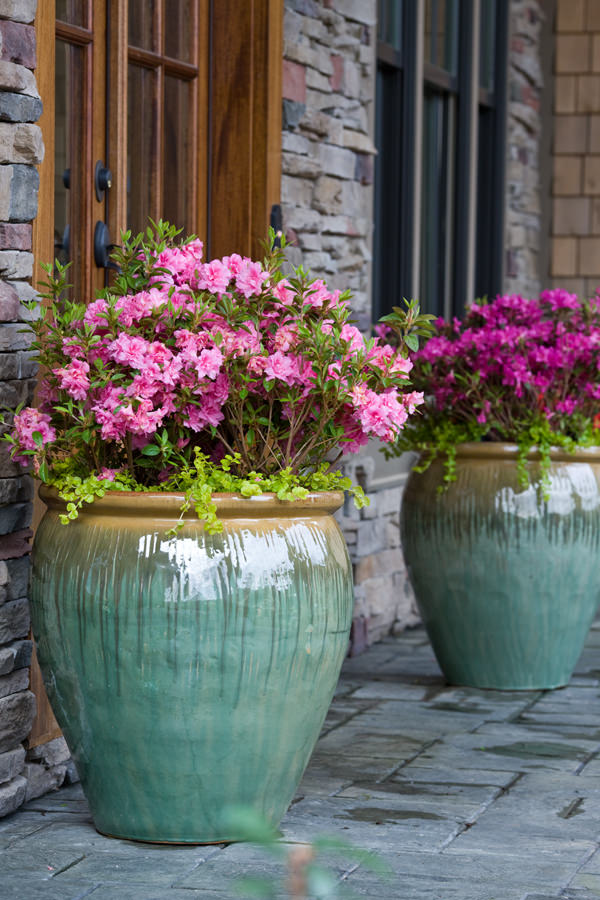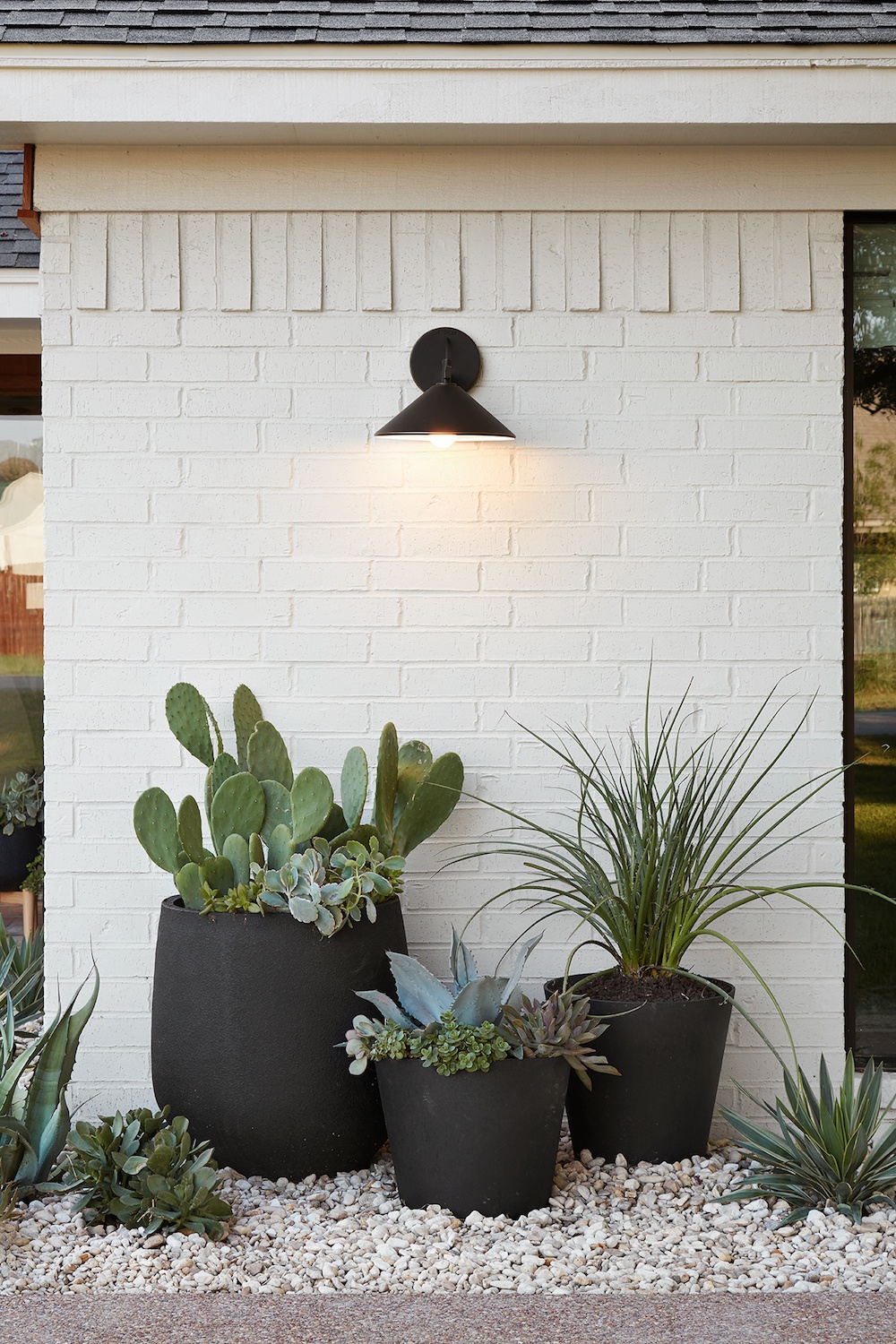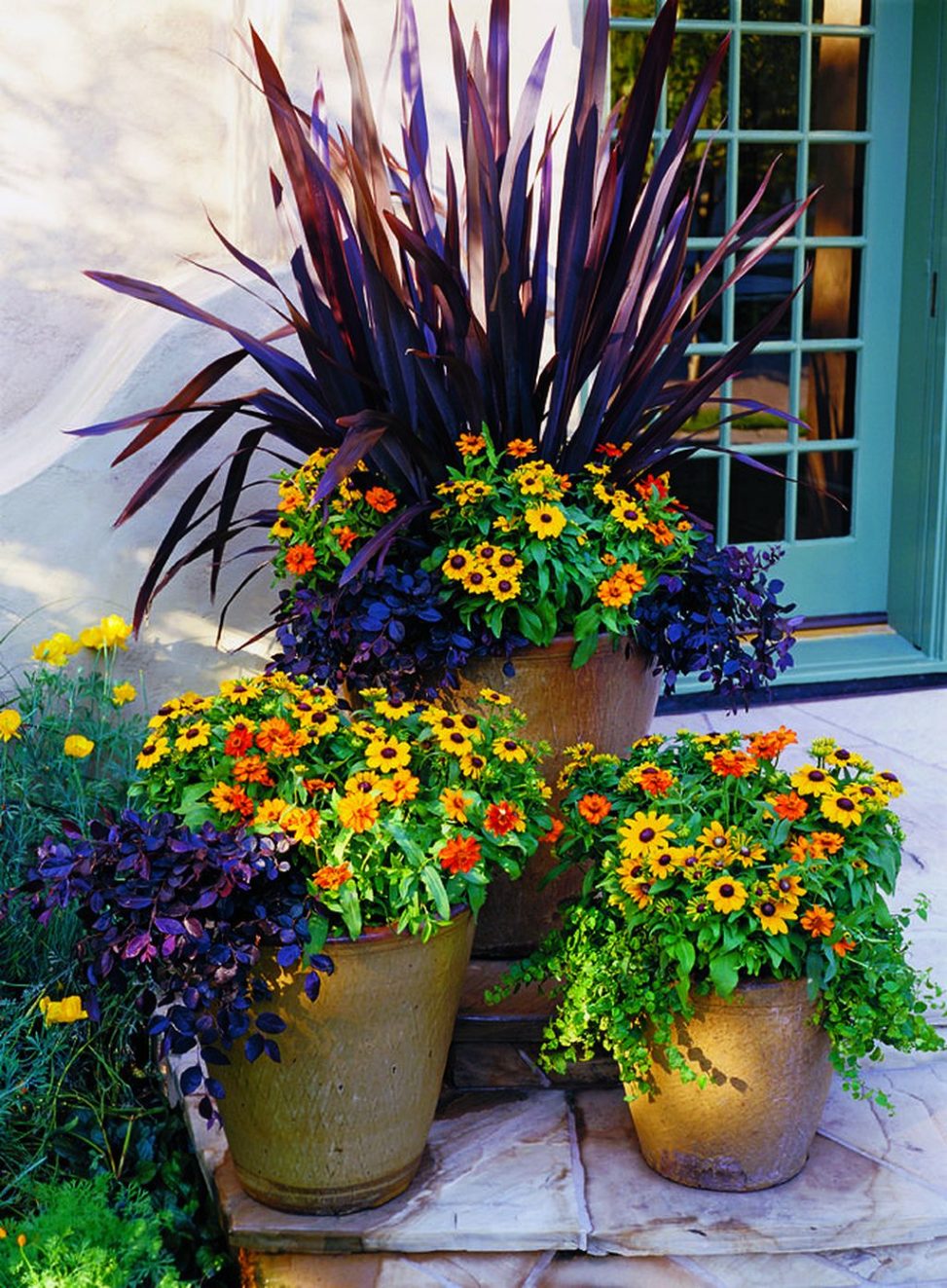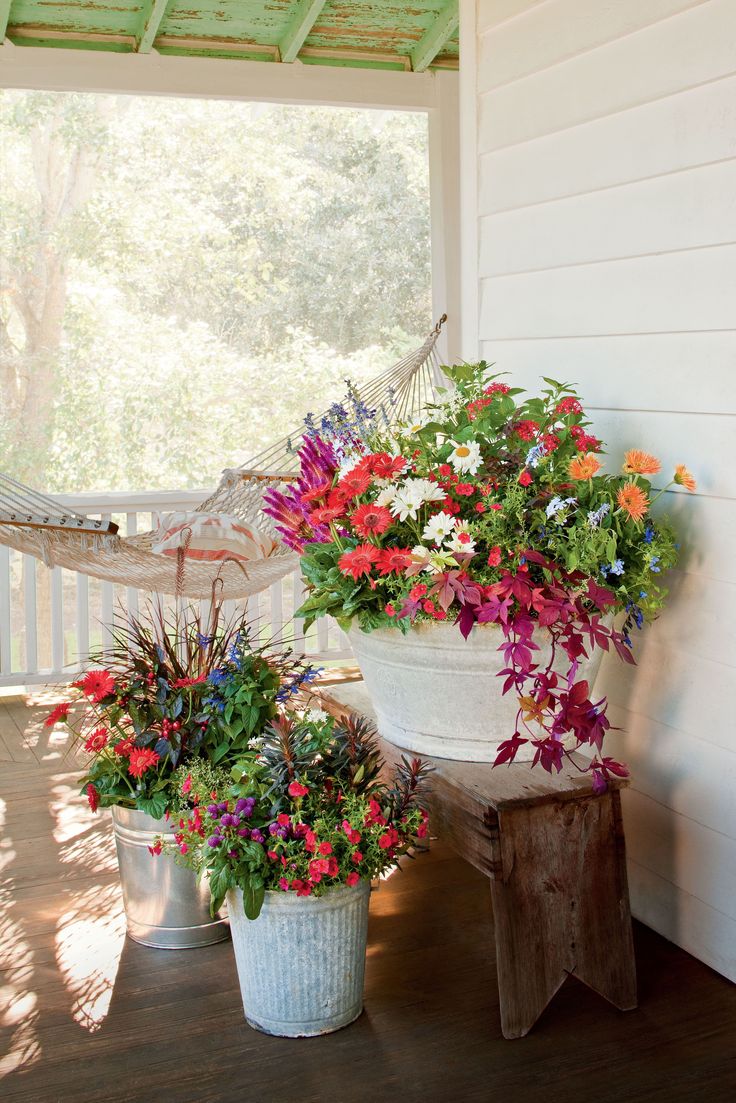 Lighting
If your outdoor space lacks lighting, then this should be changed. The lighting brings a sense of security and protection at night. If you are looking for an effortless and cheap solution, then string lights and wire lights can be so much helpful. Wire lights can be used to outline the landscape and give it definition. String lights can be used to bring romantic atmosphere in the seating area, where you can enjoy your outdoor entertainment with your close ones.