Quick updates are always welcomed in our homes. Do you feel that your home is missing something? If you do, then you need a statement "something" that will look outstanding. Despite for all the ordinary methods for achieving this, you can go for a unique and creative one that will really give your home that different look. Instead of statement walls, why not go for a whole new concept and have a statement ceiling? This seems to be the hottest trend for interior design in 2018. And there are three amazing ways to do that. So, check these Statement Ceiling Ideas and learn how to do it!
See also:
Wonderful Ceiling Wallpapers That Will Fascinate You
Patterned wallpaper
Interesting patterns are known for bringing visual interest in the space. When we put them on ceilings, the effect is even stronger. You can use any that will fit in your home, like graphic patterns and  colorful prints. You will love the way how a specific pattern will fit in the room.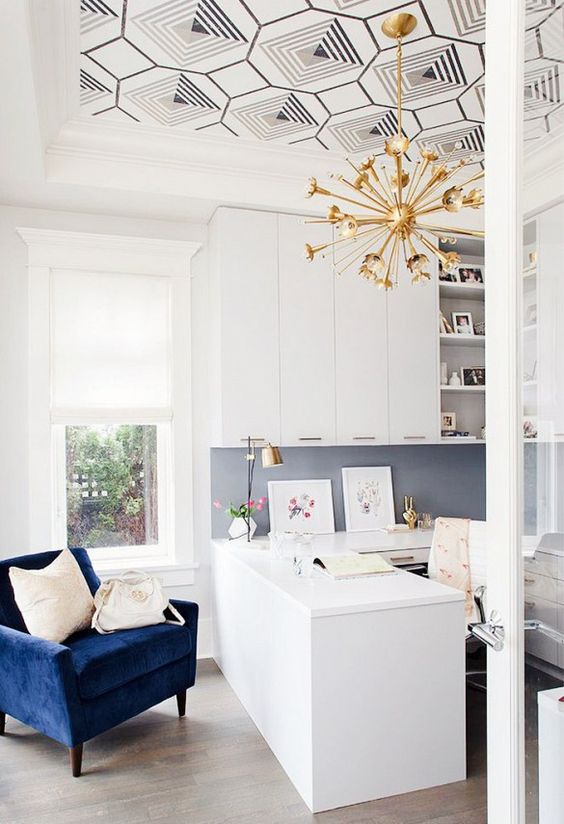 The best thing is that you can fit a patterned wallpaper in any room. From living room, to dining room and even nursery, this is a great way to make a statement in any space.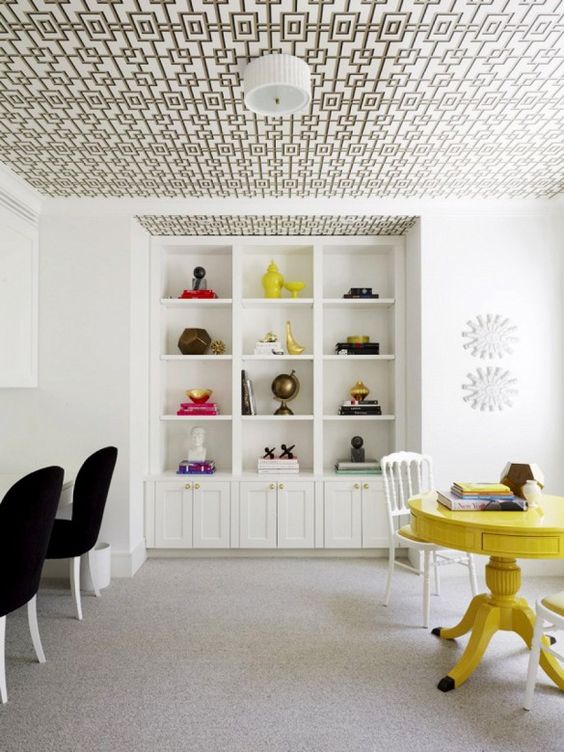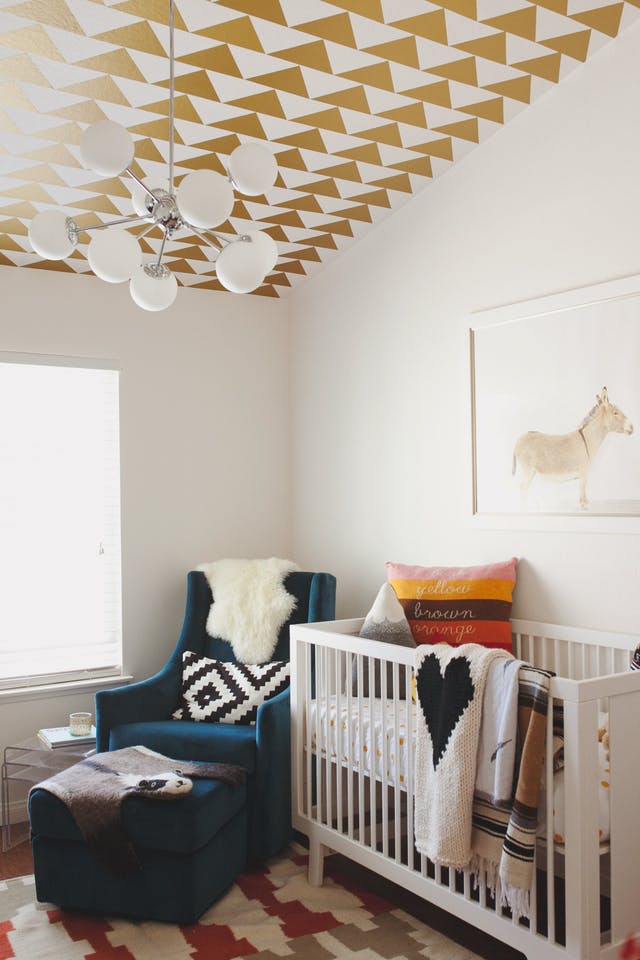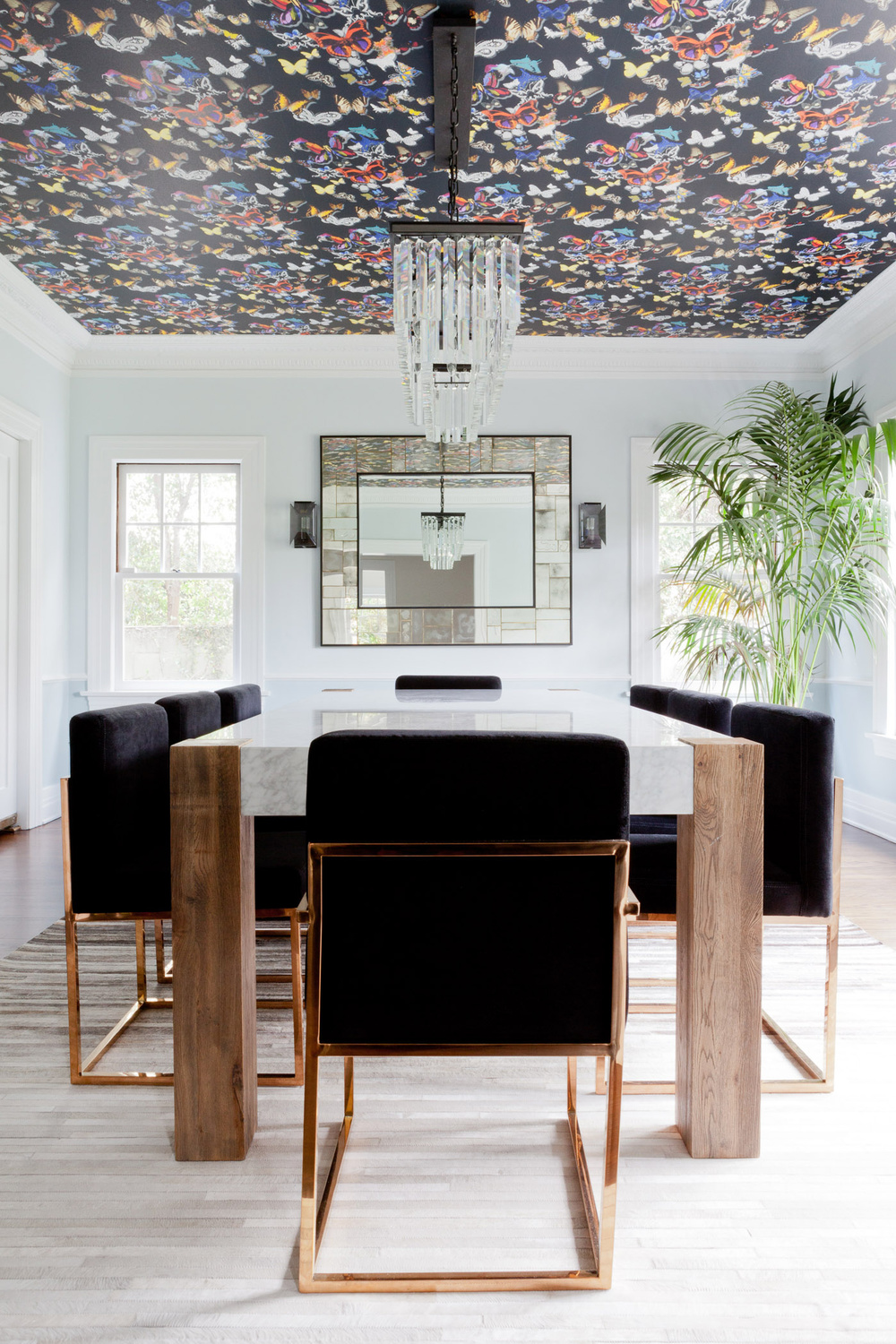 Statement color
Painting your ceiling in an odd color seems like a great solution. If you paint it in a color that is darker than the walls, then you will achieve a visually bigger space. If that is what you want, you can try it. Lavender walls and a ceiling with a darker hue look brilliant.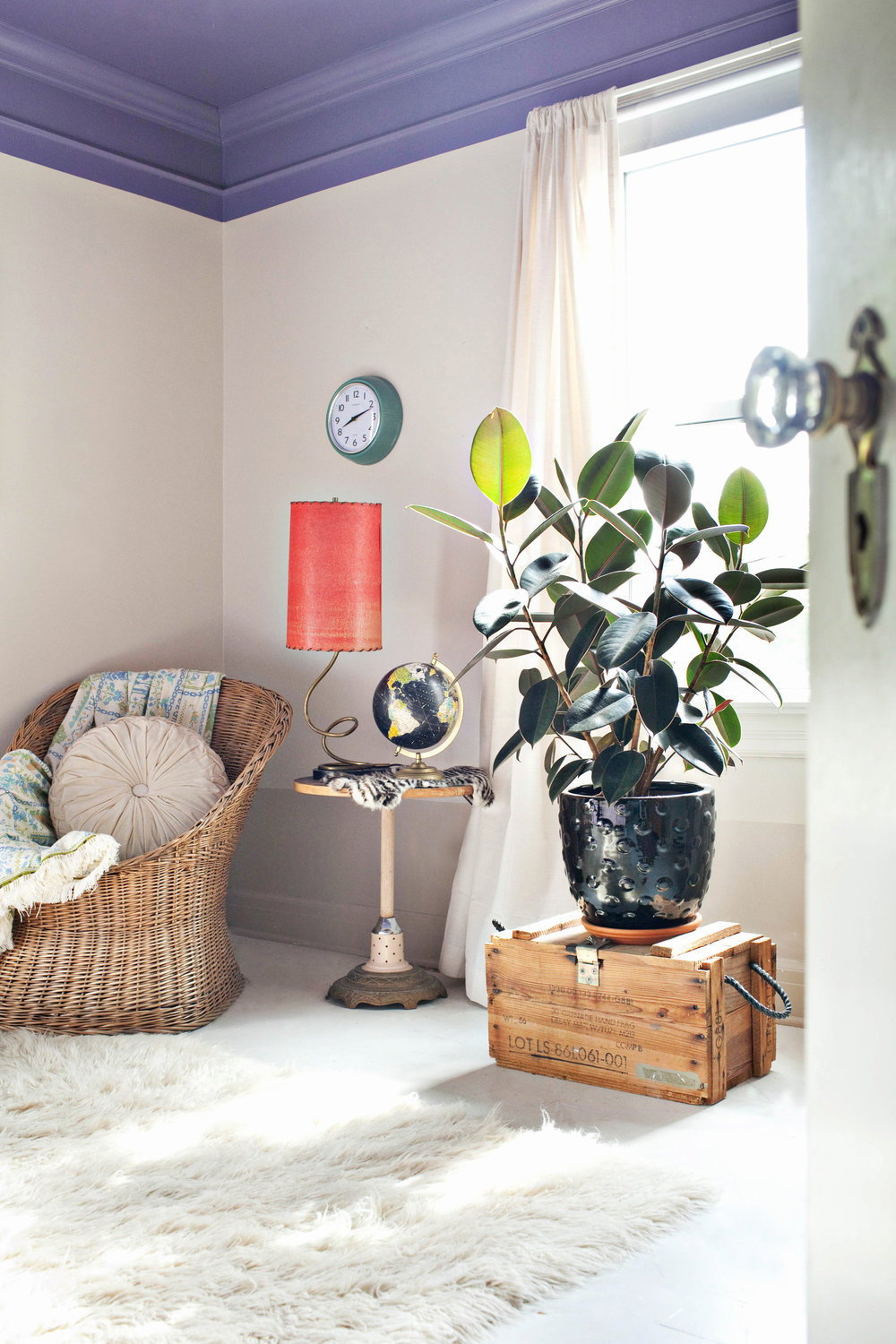 A black ceiling look so elegant! It will make your home look so high-end, without costing too much.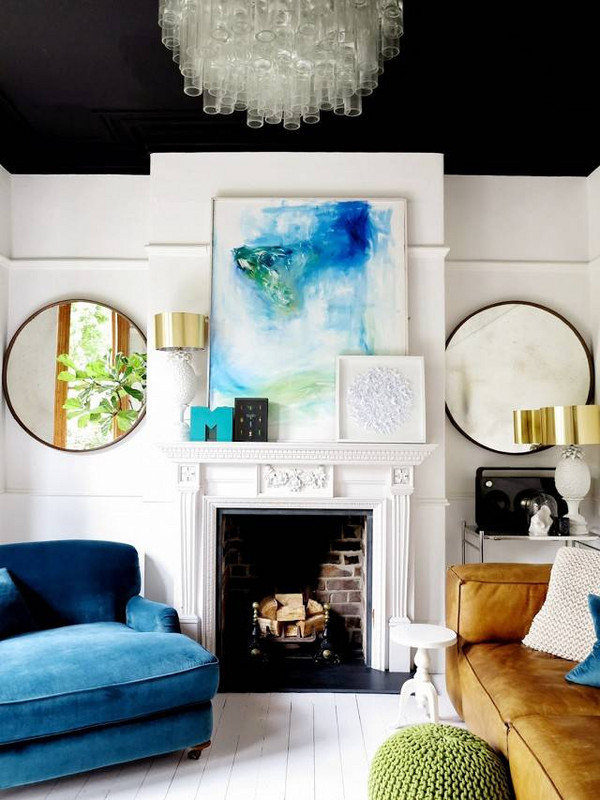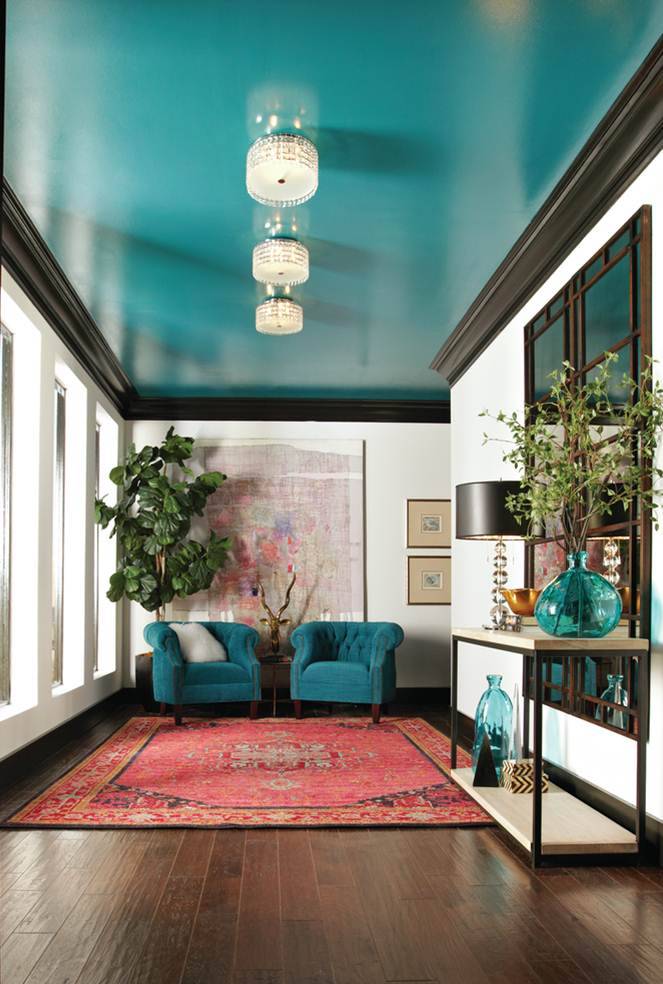 Texture
Texture is always a fun way to spice things up. And when we are talking about ceilings, the possibilities are endless. You can choose from the variety of choices, including wood, wooden beams, relief finish.