If it's true that the kitchen is the heart of every home, then you should definitely do a great job when it comes to its designing. We all love food, and we surely enjoy gathering with our family for delicious meals, so the kitchen should have an inviting atmosphere so everybody will be happy to spend some of their time cooking. The ideas below are going to give you some inspiration, so scroll down and take a look at the Super Modern Kitchen Designs That Will Make You Love Cooking.
SEE ALSO: 20 Amazing Kitchens That Are Worth A Second Look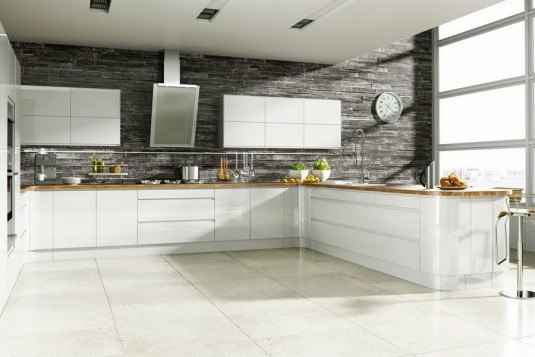 Clean lines, minimalist style and neutral colors is the best recipe for a stylish and contemporary kitchen. The one below is made out of wood, and we have to admit that it's stunning. You can choose between various types of wood and they vary in color.
The open plan living interior is very striking and what's the most important really inviting. This extra gorgeous kitchen is connected with the dining room and they both make a sociable and practical space for living.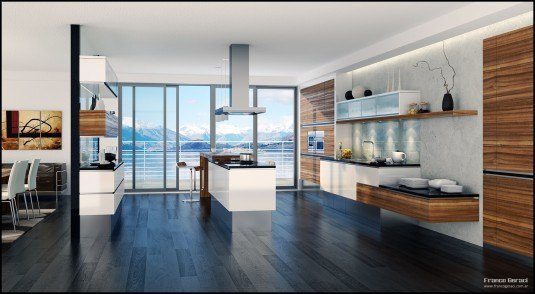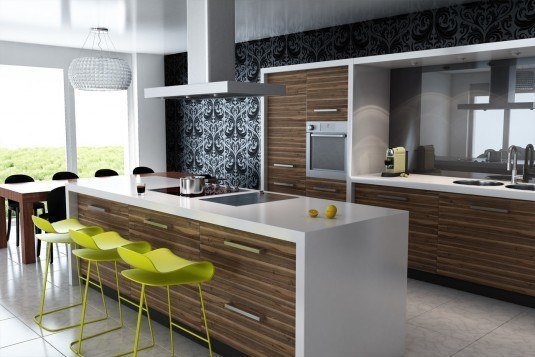 The kitchen islands have become really popular nowadays, and almost all modern kitchen feature a kitchen island. Add a couple of bar chairs and drink your morning coffee right there!
It's always a great pleasure to spend our time in well defined and amazingly decorated spaces, so make your kitchen one of a kind. You will never regret spending a fortune on getting an excellent kitchen!
All of the modern kitchens are multi functional and will meet all of your needs. You are going to love the contemporary designs because they are made of high-quality materials and are equipped with hi-tech appliances that elevate the style of the space. You will have a professional setting and will get yourselves engaged in the kitchen more than ever!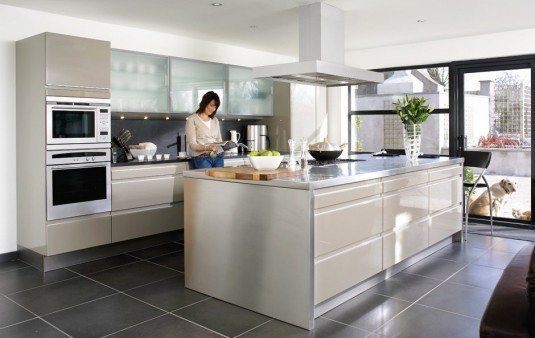 As soon as you pay attention to individual objects, and as soon accessories and furniture are introduced to the room, the kitchen will acquire its own distinctive personality. In this way you can be sure that this room is going to become not just a stunning, intelligently designed space, but one that's warm and welcoming as well.
Here you can find a design that can fit every style and budget, so I'm sure there will be at least one that will catch your eye and that you would want to have in your home.
What do you think about the ideas so far? Do you find them stunning enough to have them in your home? Have you already picked a favorite? We would love to have the chance to hear from you, so it would be great if you can comment on our articles and share your opinions with us! In this way it will be easier for us to keep you up-to-date with the interiors you would most want to see!