People don't pay much attention to ceilings and we try to picture them, all we can think about are white and flat surfaces. In this article we are going to show you to take a step forward and designs your ceiling in a way that will leave everybody speechless. Scroll down and take a look at the Eye-Catching Ceiling Designs That Will Blow Your Mind. These ideas are proofs that the most neglected parts of the house can look truly stunning. After seeing them no ceiling will skip your mind so easily. They can give the room a completely new look and everyone who walks into the room will be fascinated by their beauty. Check them out and get your inspiration!
SEE ALSO: Luxurious And Classy Piano Interior Designs That Will Fascinate You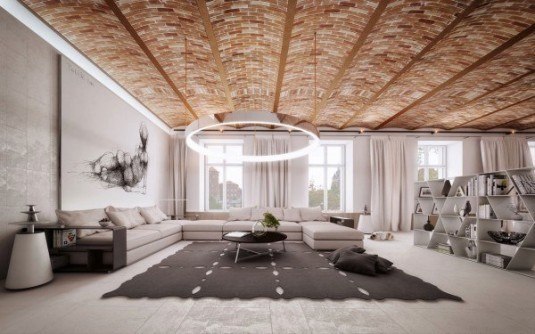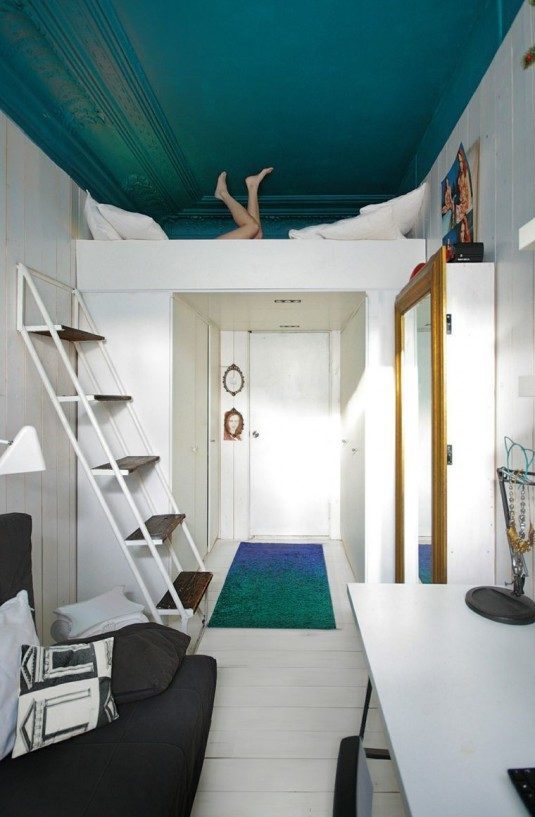 When you decide to do something with your ceiling the first thing that you should consider is the available space, the style of the room and the surrounding walls. Then, you should decide on a certain design, color or pattern. The options are endless. You will get much more than a simple and plain wall!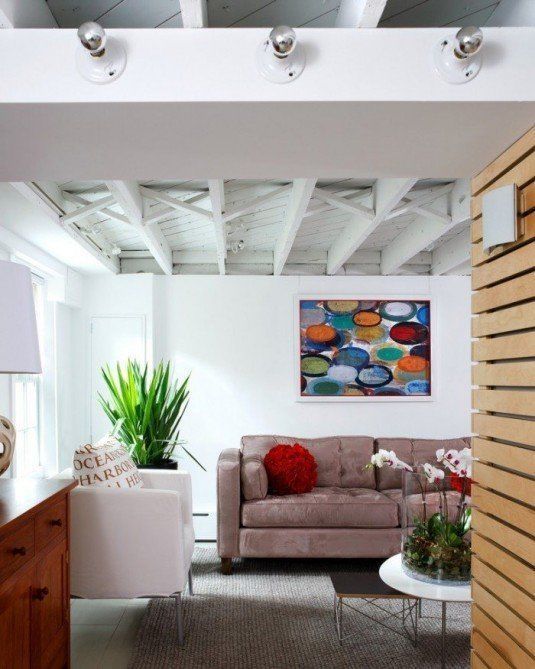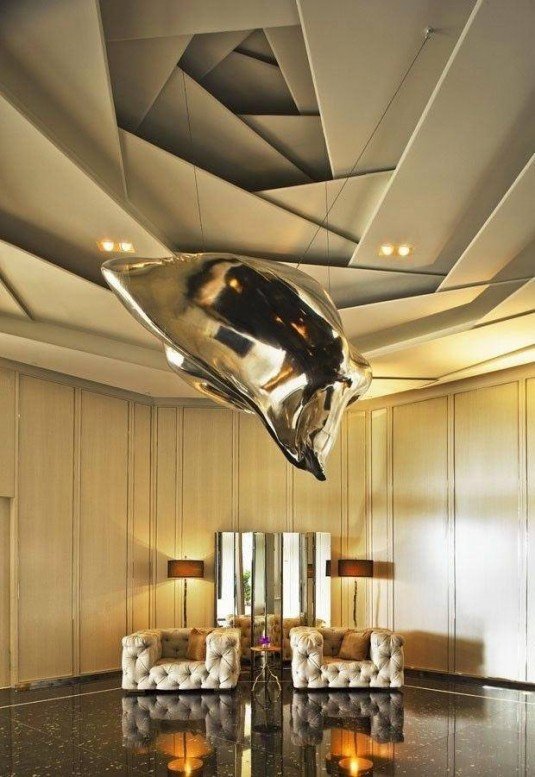 The look of the ceiling has the power to give any room an exceptional look. The interior designers and the architects are playing with  function and form, and here you will be able to insert the amazing LED lights that will give the ceiling a stylish final touch.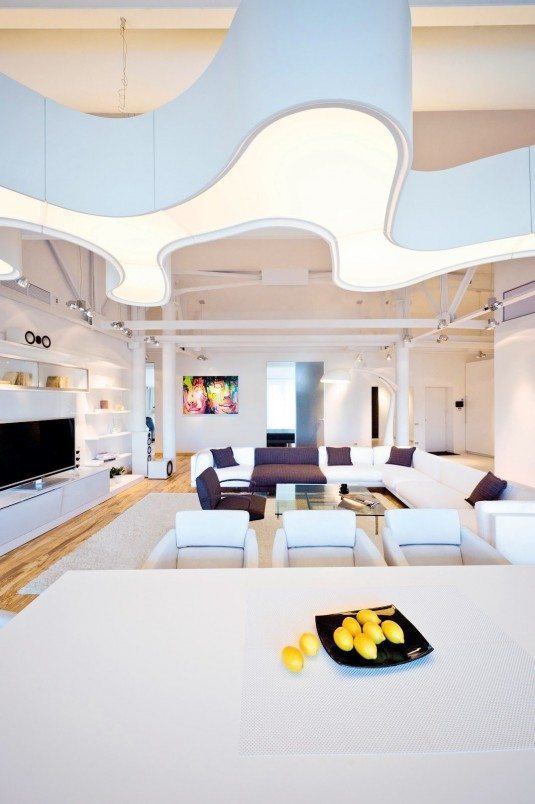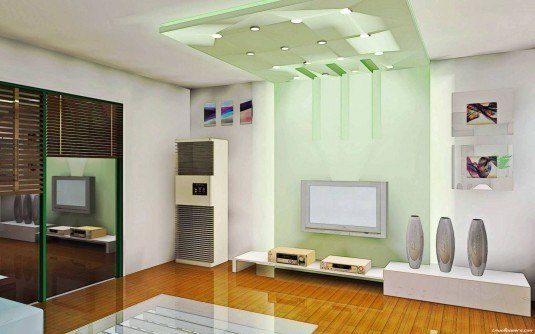 The modern ceilings can do wonders in the decor of the room when teamed with chandeliers and pendant lights.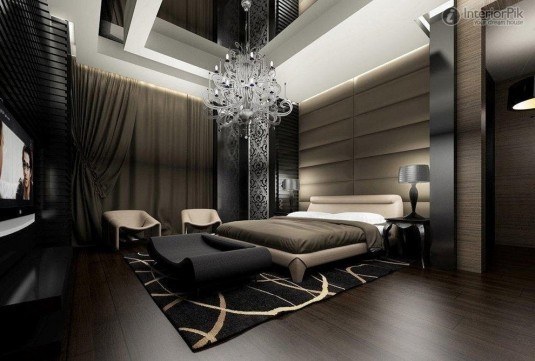 Putting a wall mural on the ceiling is another great idea that will add freshness to any room in the house. The bright blue sky and the gorgeous white clouds will make the atmosphere in the room more relaxed and inviting. You can choose any theme and get it up high.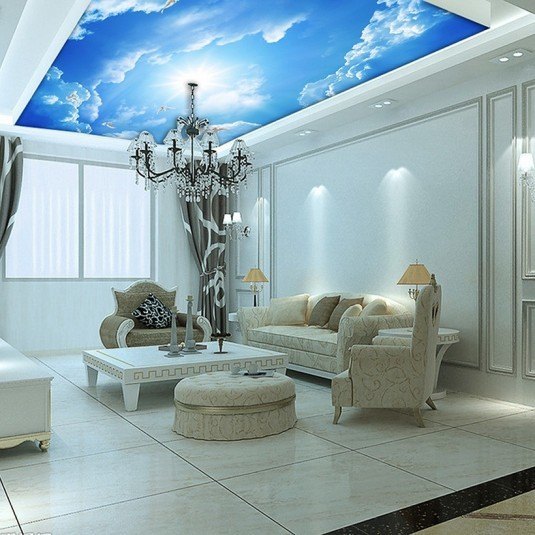 If you want a unique and original idea than you should get your ceiling custom made.  The drop roof design as shown in the photo below can give you a more compact and contemporary twist that is in line with the modern design trends.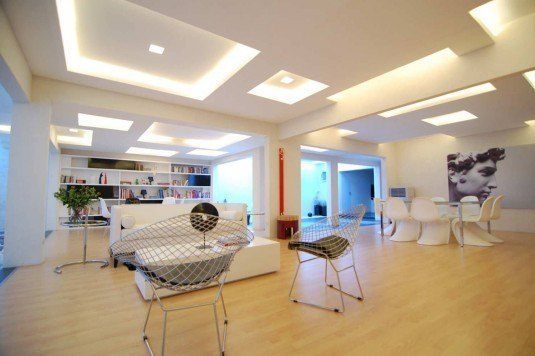 The best thing about many of these amazing ceiling designs is that they blend in seamlessly with the remainder of the home and its chosen theme, while still stealing the spotlight in a modest fashion. They are surely going to be the focal points in the whole house and you will adore them!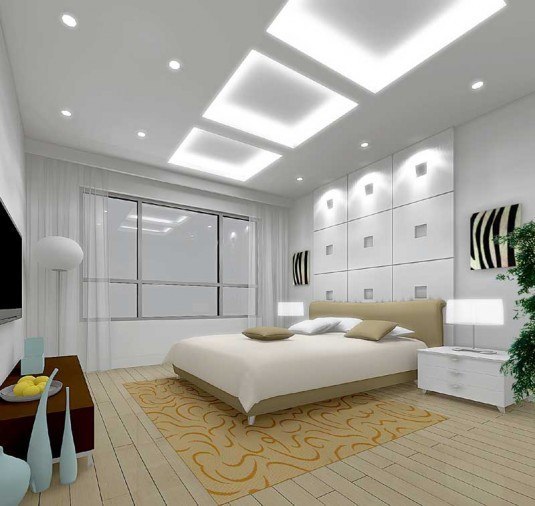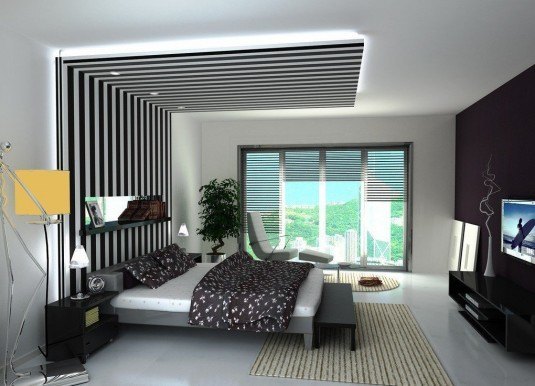 Some of the designs work best for interiors with high ceilings and bring inside a fresh perspective, and a modern and contemporary feel. What do you think about these fabulous ceiling designs that I have collected for you? Do you find them appealing enough to implement them into your home? I think that they are pretty astonishing, so if you are bold enough go ahead and install one of them into your interior!