We spend a third of our days sleeping, so it's of a great importance our bedrooms to be designed in such a way that they offer us maximum comfort and super relaxation. The contemporary bedroom designs are where style meets practicality and functionality. They should't always be only pleasant to the eye, but they have to be very functional and answer to all our needs. In this article I have collected for you some Stylish Bedrooms That Will Amaze You and that you would want to sleep in. Check them out and see what I'm talking about!
SEE ALSO: Beautiful Brick Wall Bedroom Designs That Will Steal The Show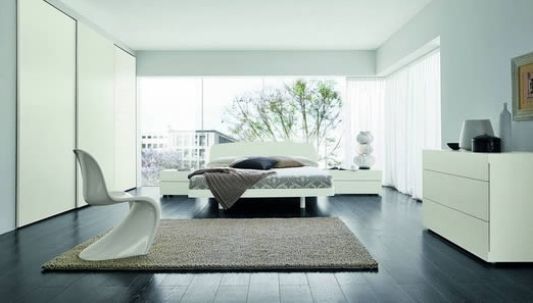 The tufted beds are especially modern and stylish, so if you are in love with them, it would be great to incorporate them in your bedroom. They elevate the look of the room to a completely higher level! This design has all of the comforts of modern life!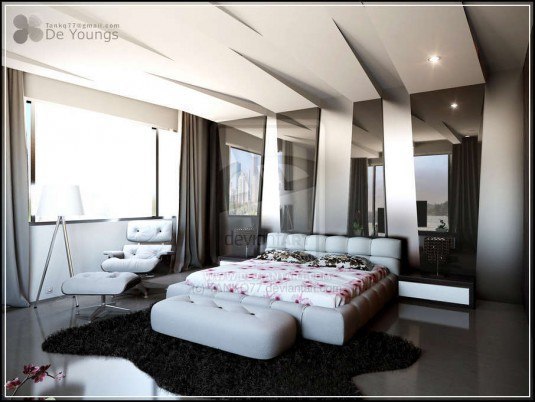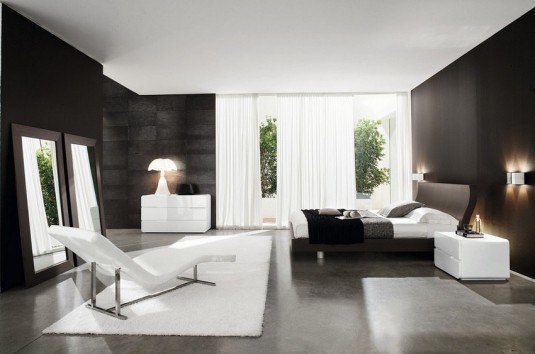 This is my number one favorite design so far. The floor to ceiling windows which reveal the amazing city lights are great in combination with the soft lightning in the room. The result is an urban bedroom, that is sophisticated and very elegant! What do you think about the idea?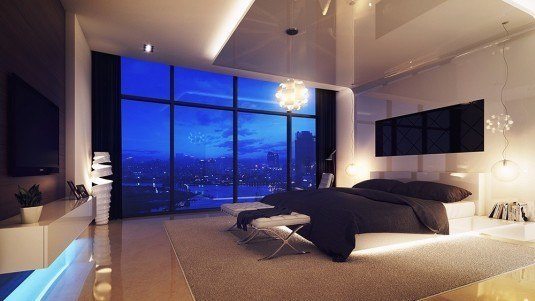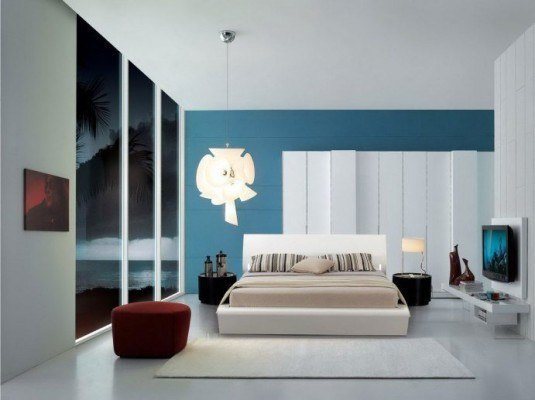 This is an amazing design, which will comfort you during the times when you are tired, and here you are bound to get the good night sleep you were looking for for a long time because the nature is all around you. When you go to bed in this bedroom you will feel like you are taking a nap just outside your house. The trees that are more and more used in interior design have a power to make us feel at ease and relaxed.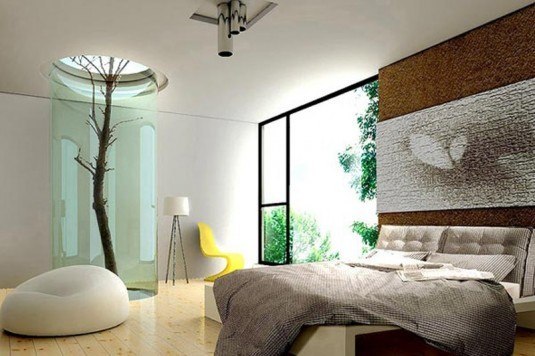 Do you see yourselves waking up every morning to a view like this one? If you have a garden and you live on the first floor, make advantage of it and place your bedroom right there. Your mornings will be long anticipated and you would love to wake up in these greenery. You will be more energized and your days would start great. Plus, the brick walls add to the atmosphere in the room, and together with the fireplace make the space warm and welcoming!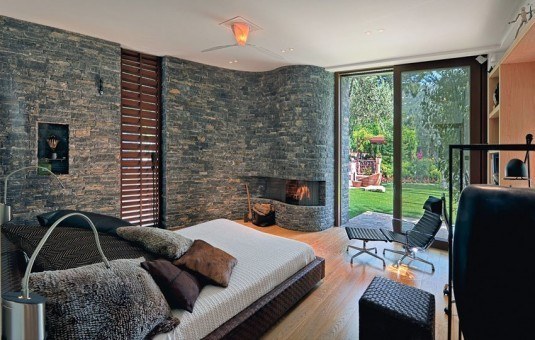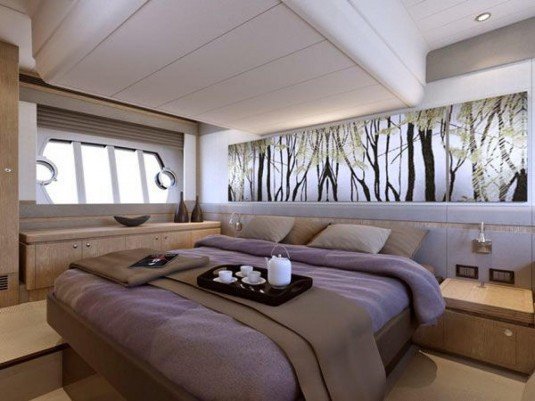 The modern bedroom nowadays has a space that is designed as a little home office, and it the perfect mash up that divides the room between work and pleasure. At the same time, "this little office" can act like a makeup vanity, and the lady in the house will have her place to put on some makeup in the morning.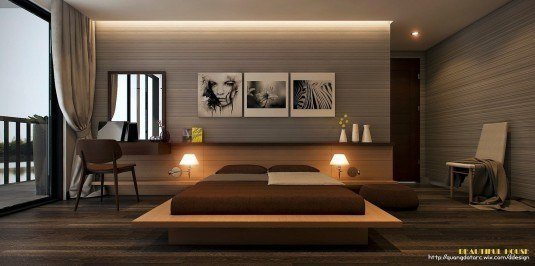 The platform bed looks amazing in the contemporary bedroom because it has clean and sharp lines, and makes the place look polished. The things are kept simple. Only the use of edgy colors make the bedroom look classy! Which is your favorite bedroom design? Have you already made a pick? Notify me in the comments below!