Hey there my lovely people! How are you? For today, I have made your a collection of amazing interiors with exposed bricks that are going to catch your eye. Interiors that incorporate exposed brick are very popular nowadays and almost every interior designer adds at least one brick wall to break the monotony and create a unique and modern look, and of course to follow the trend.
SEE ALSO: Industrial Interior Designs That Will Amaze You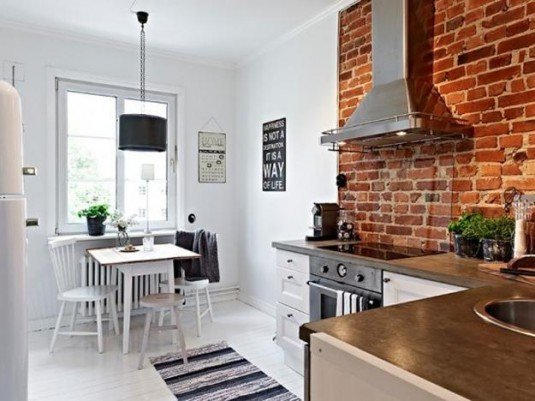 Usually exposed bricks are part of the interiors decorated in industrial style, but you can also find modern and contemporary interiors that incorporate bricks. If you want to make some changes in your interior, you should definitely add a brick wall in your living room, bedroom, bathroom or any other room in your home. Bricks can be found in various colors and shapes. White ones will add touches of luxury and richness, while the red ones are more traditional, but they can also look astonishing if the furnishing is chosen well.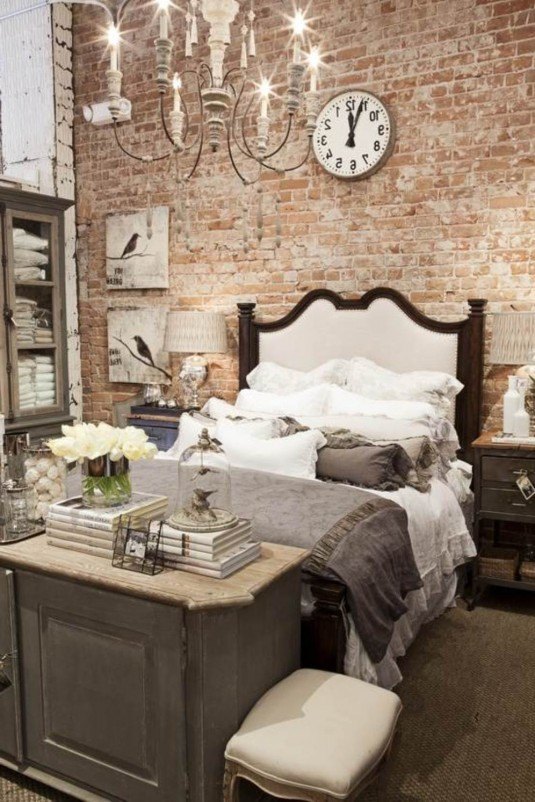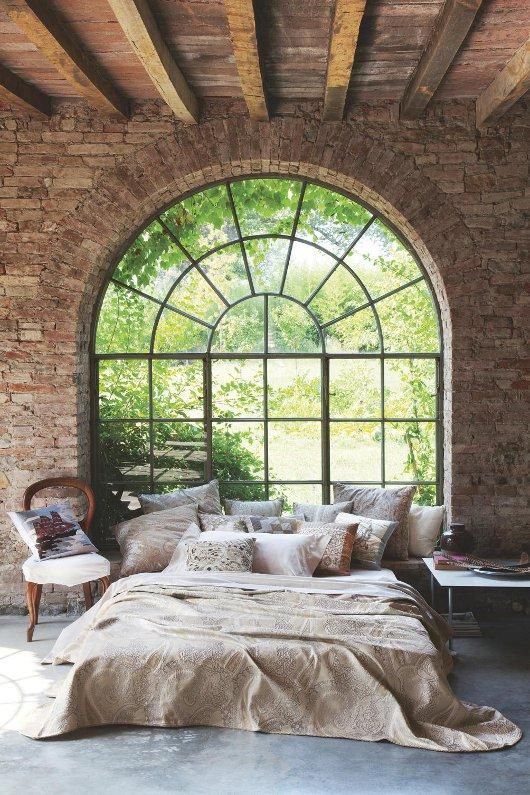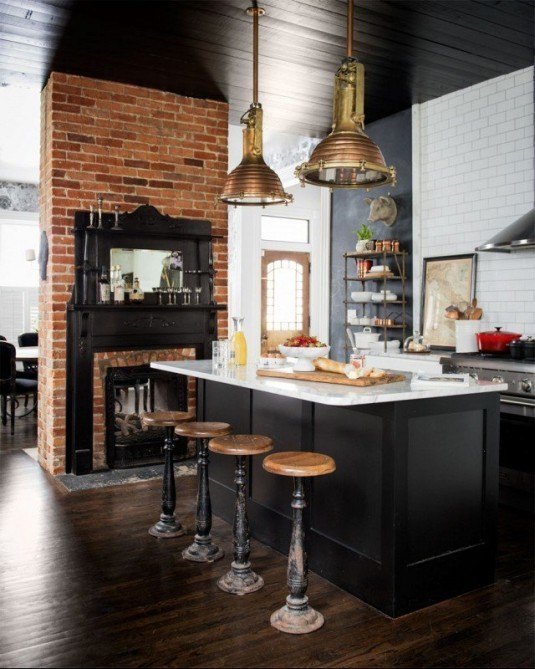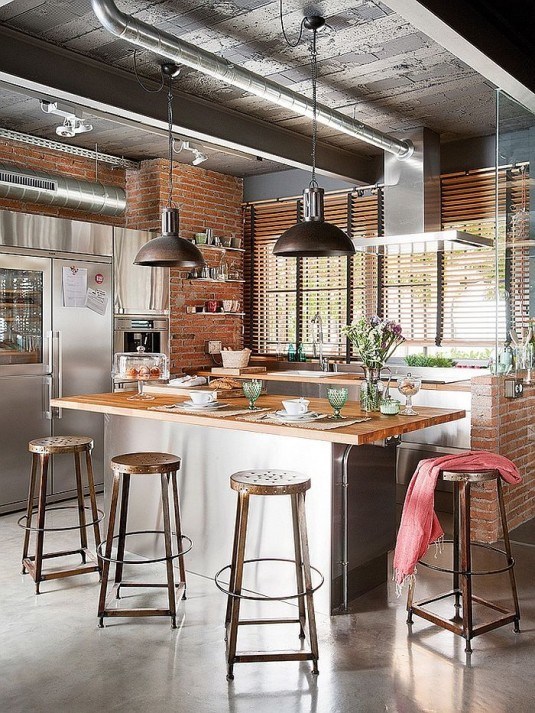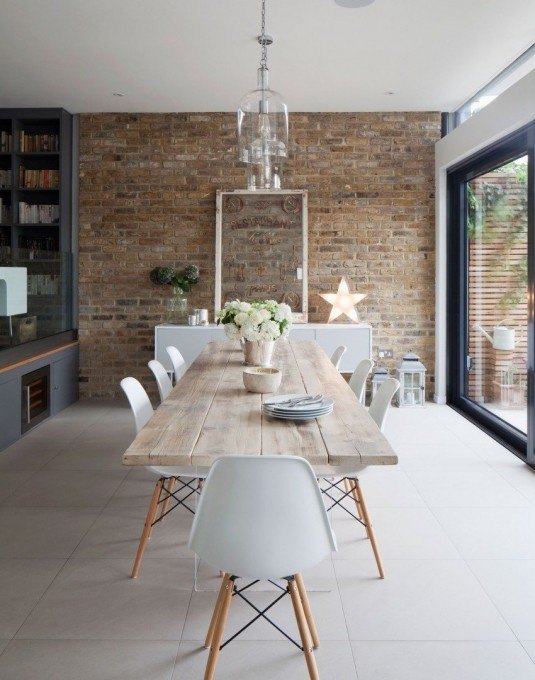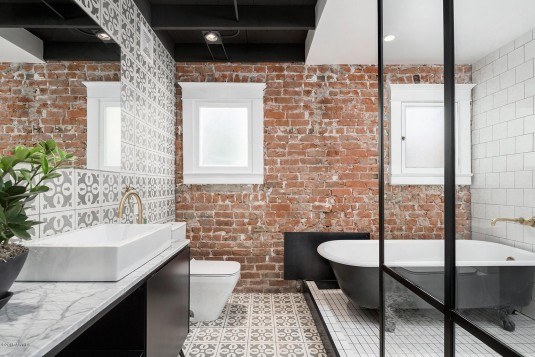 Some says that bricks are giving a cold effect to the interior, but I find them calming and charming. The kitchens are relaxing and every women would love to cook in them, while the bathrooms and bedrooms are peaceful.
A brick wall will make your living room more inviting and interesting, and your family and guests will enjoy the time spent in this room.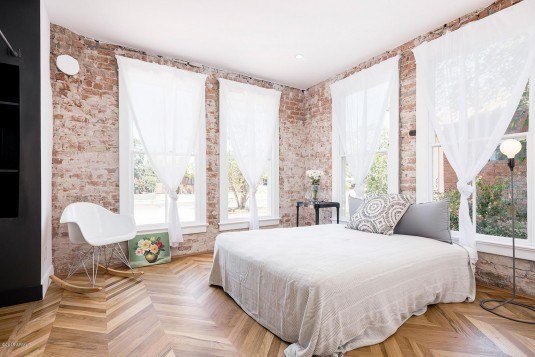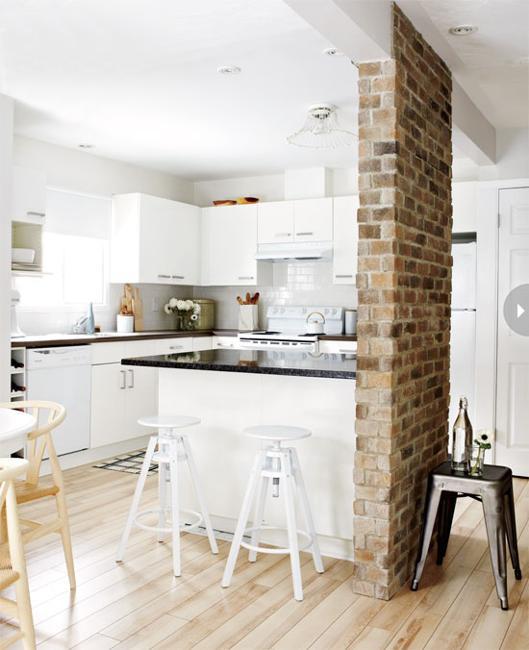 If you don't want to go through that process that know to be slow and expensive, you can imitate the brick texture with a good quality wallpaper. When you want to make some changes and improve the look and feel of your room, you can get rid of the wallpaper easily. However, you may find it astonishing and modern and you will keep it more than just a while.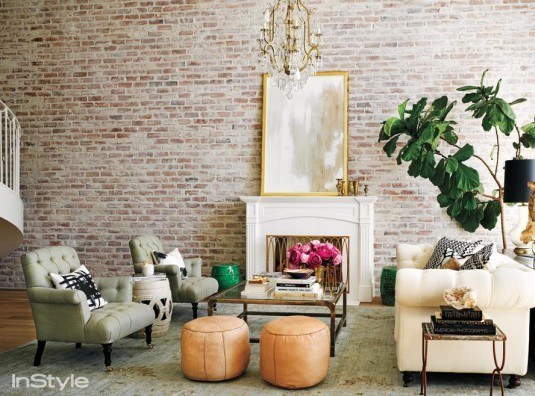 What do you think about these pictures? Do you find them attractive and would you like to incorporate a brick wall in your living room or maybe bedroom? I like all of the interiors and I can't choose which one I like the most. What about you?
If you have some other interesting ideas, I would love to see them all, so please feel free to share them in a comment below! Thank you for reading! Enjoy in the rest of your day and don't forget to stay up to date with the content of Karma Stream!