Hey there! I'm always here to inspire you and boost your creativity. I have shown you many ideas of how to reuse wine corks, kitchen utensils, wooden pallets, etc. For today, I have some brilliant diy ways of reusing old bikes. Are you excited?
If you thought to throw away your old bike, don't! I have selected some interesting, creative and very smart ideas of how you can reuse your old bikes. Prepare yourself, because the ideas that you are going to see here will blow your mind and will leave you speechless. Let's check them out and draw some inspiration. You may find an idea that will change your mind and turn your old bike in something useful and functional. Enjoy and have fun!
SEE ALSO: Wonderful Unique Ways to Repurpose Old Tires
Clothes Drier
Don't waist your money on a clothes drier, because you can create one with bike wheels.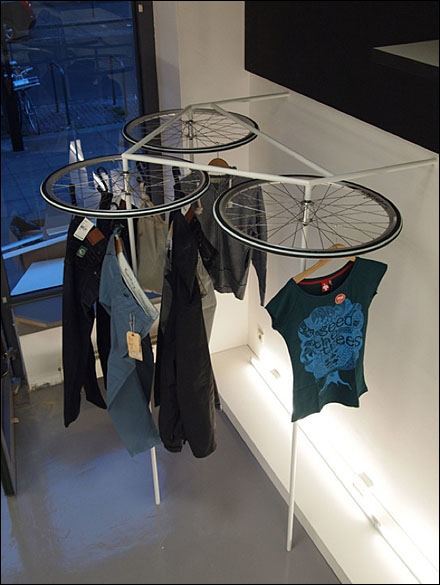 Large Wall Clock
Beautify any room in your home with a large wall clock. I really like the idea and I think that it will fit to any interior.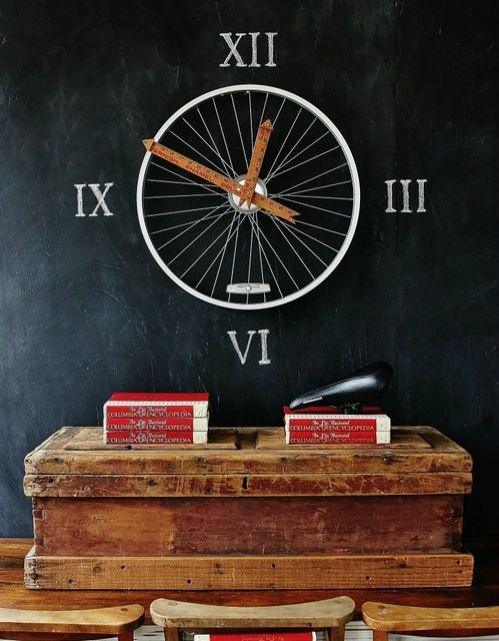 Herb Garden
If your yard is spacious, then you can consider incorporating a herb garden that is made of wheels.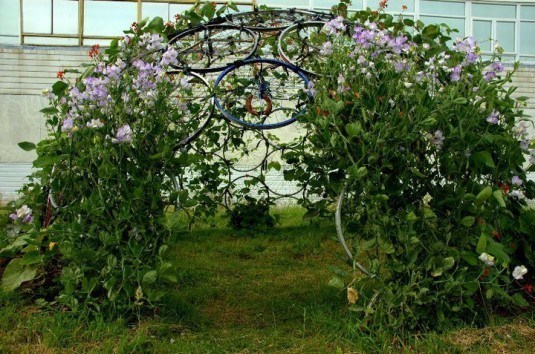 Bathroom Vanity
Beautify and give a new look to your bathroom with this interesting vanity idea. Do you like it?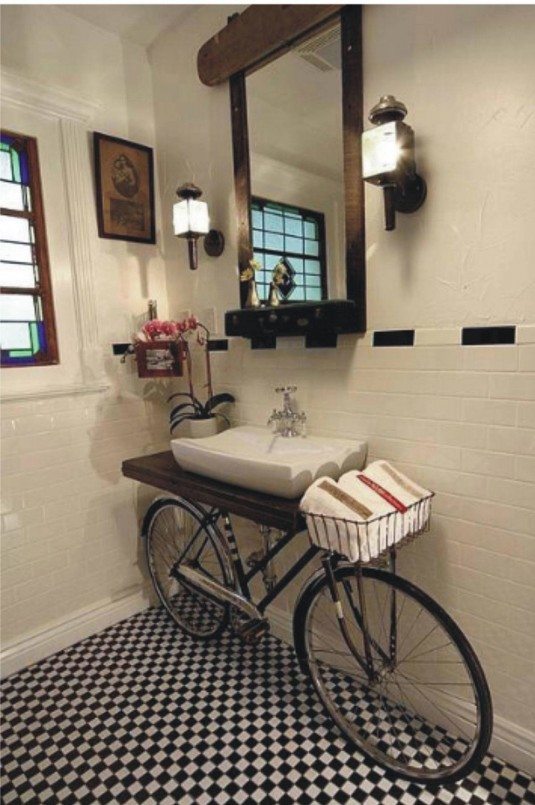 Interesting Dining Table
Old vintage bikes will fit great to your dinning room too. What do you think about this idea? Would you like to have a dining table like this in your apartment?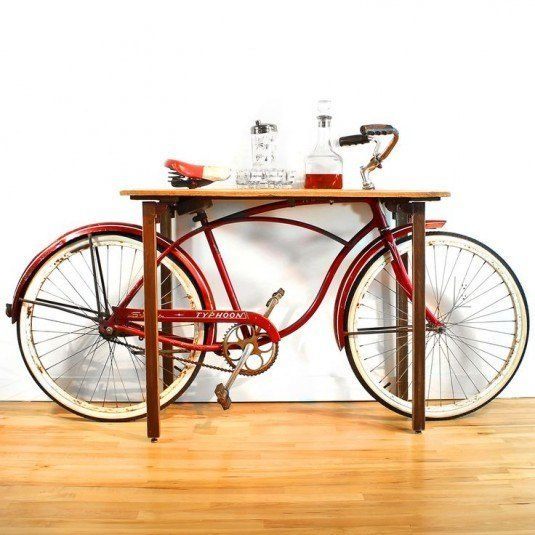 Outstanding Wall Art
You can incorporate your old bike in the home decor easily, by hanging the bike on the wall. I really like the idea below, because it gives a dramatic touch to the interior.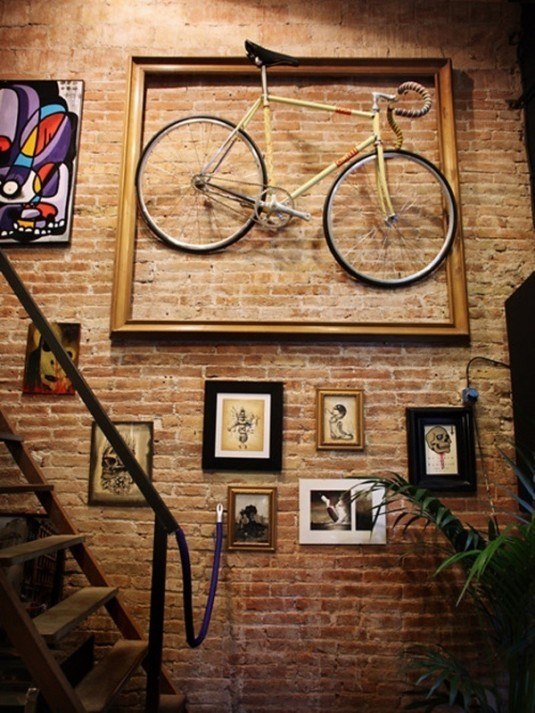 Free-Standing Closet
This is my favorite idea from this gallery and I would love to have it in my home. The clothes are nicely hanged and you have easy access to everything. What do you think? Would you like to have a closet like this?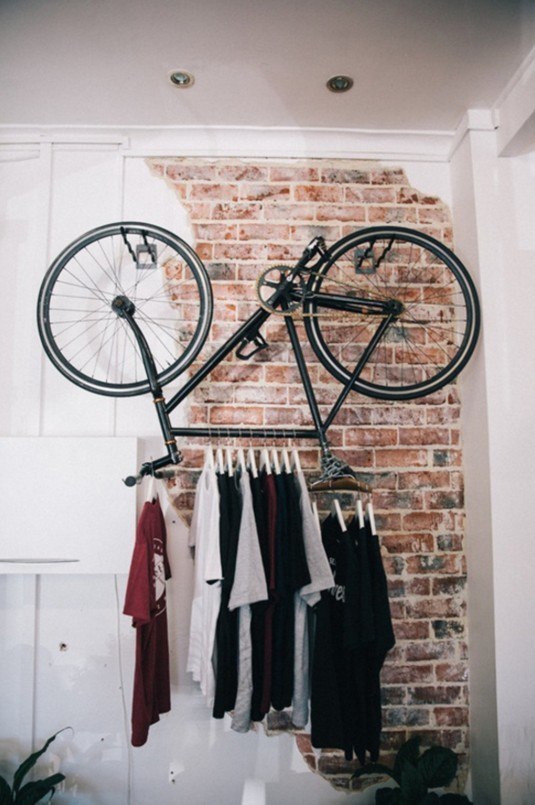 Vintage Coffee Table
If you want to make some changes in your living room, but you don't want to spend a fortune, then the project below is perfect for you. This coffee table in a vintage style will make your room interesting place where you can enjoy with your family and friends.
Bar Stools
The bar stools below are not made of bike wheels, but car wheels. You can use your creativity and make your some interesting bar stools for your kitchen.
Magnificent Outdoor Decor
You can turn your old bike into a beautiful outdoor decoration with flowers.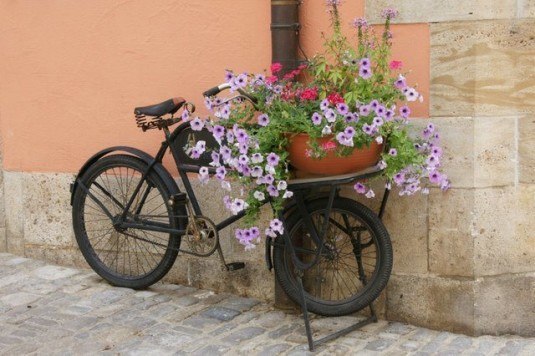 Interesting Wheel Planter
You can give a new look to your yard with this wheel. It looks awesome and what you only need to do is to place it in your yard and plant it.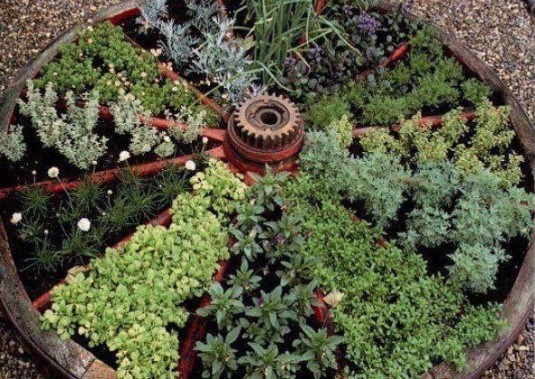 Do you like these diy way of reusing old bikes? Which one is your favorite? You can share your opinion in a comment below! Thank you for reading and don't forget to stay up to date with the content of Karma Stream!