Are you following the latest trends? Then you will love this post for sure. Metallic tone is a very common trend right now. Everyone has gone crazy about having metal details in their home. Copper is one of the favorites. It has a specific warm tone that will bring warmness in your home. If you like it's modern look, then it's time to implement it in your home. How about some DIY copper planters? With them looking so gorgeous, no wonder everyone loves them!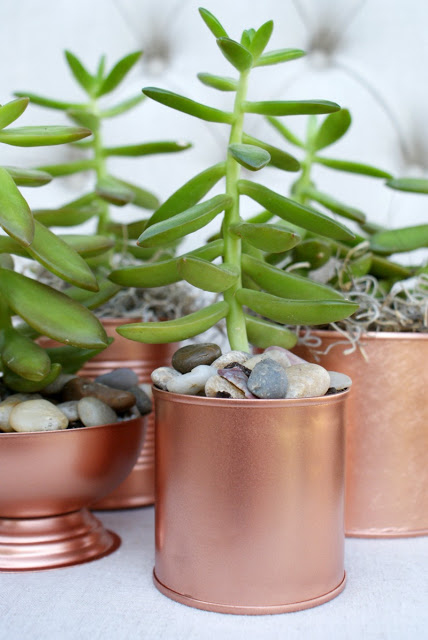 Copper will give your home a trendy look and stylish note. And it is the perfect choice when it comes to planters. Check out these ideas and create your easy and cheap planters!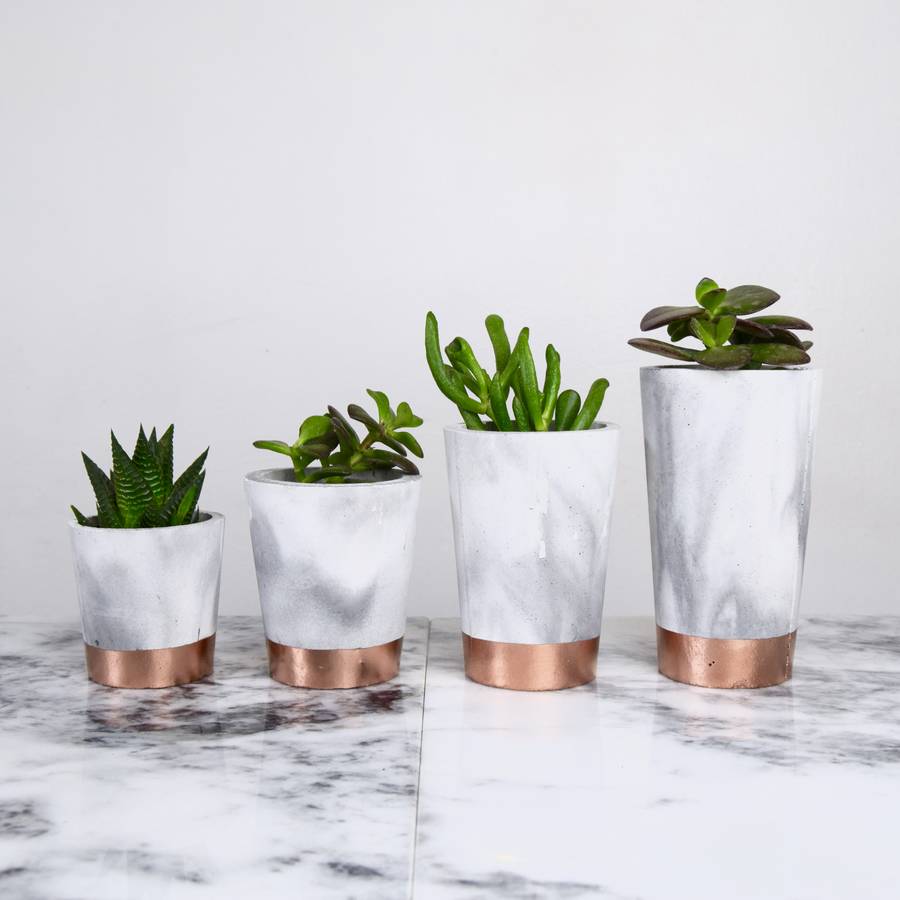 Idea #1: Cardboard and foil
Geometric shaped copper planters can be made easily. You should create the shape with cardboard and then cover it with copper foil. Piece of cake!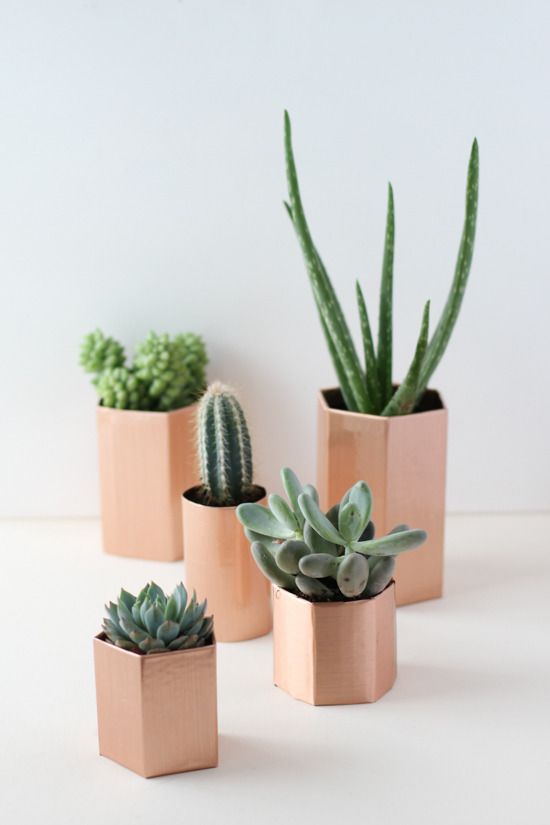 Idea #2 Concrete with copper detail
Ordinary concrete planters can be made so trendy with the help of this. Stick some tape in the shape that you like. Then spray some copper paint.
See also:
12 Cheap And Easy DIY Copper Pipe Decor For Every Room In Your Home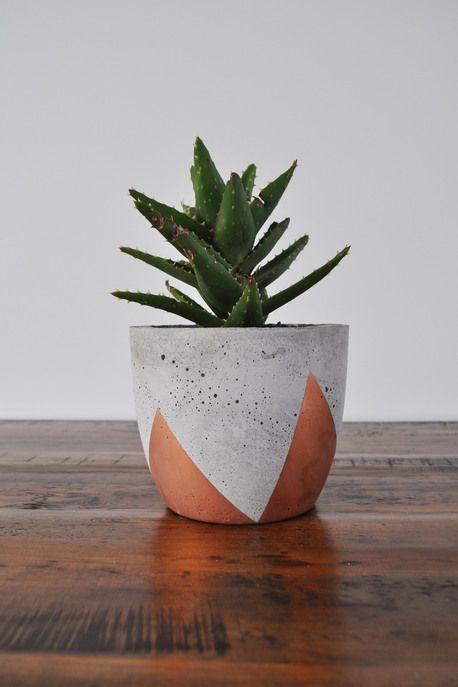 Idea #3 Tin can planters
Another great idea is to recycle some old tin cans into planters. Just cover them with copper spray paint and you are done!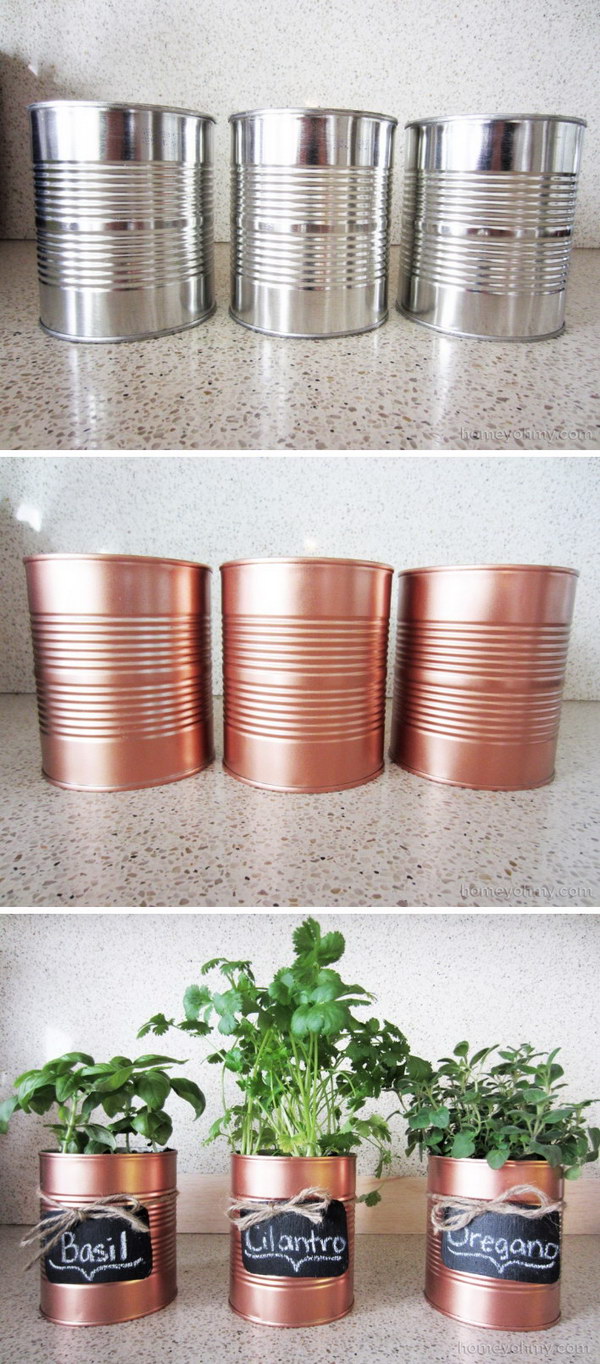 Idea #4 Mini planters
For this one you will need copper cap fittings. After you clean them nice, you will have you cute planters ready.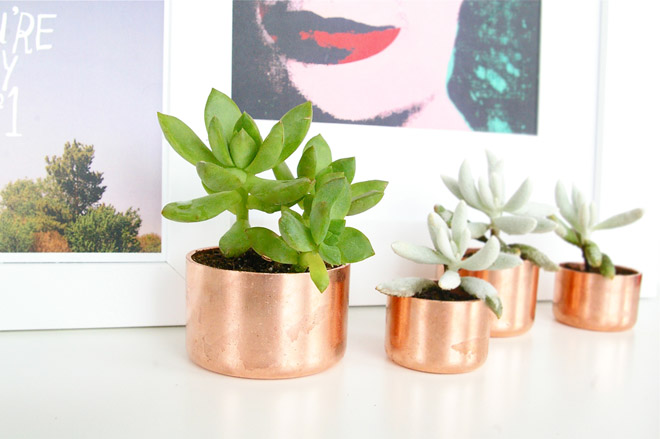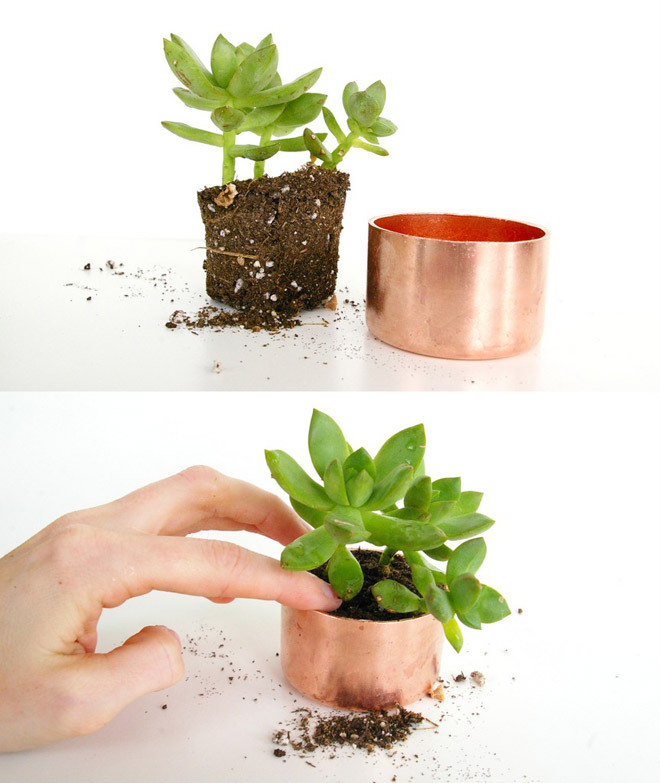 You can make as many of these as you want. Plus, you can gather them all together and create a mini garden. This one looks stunning!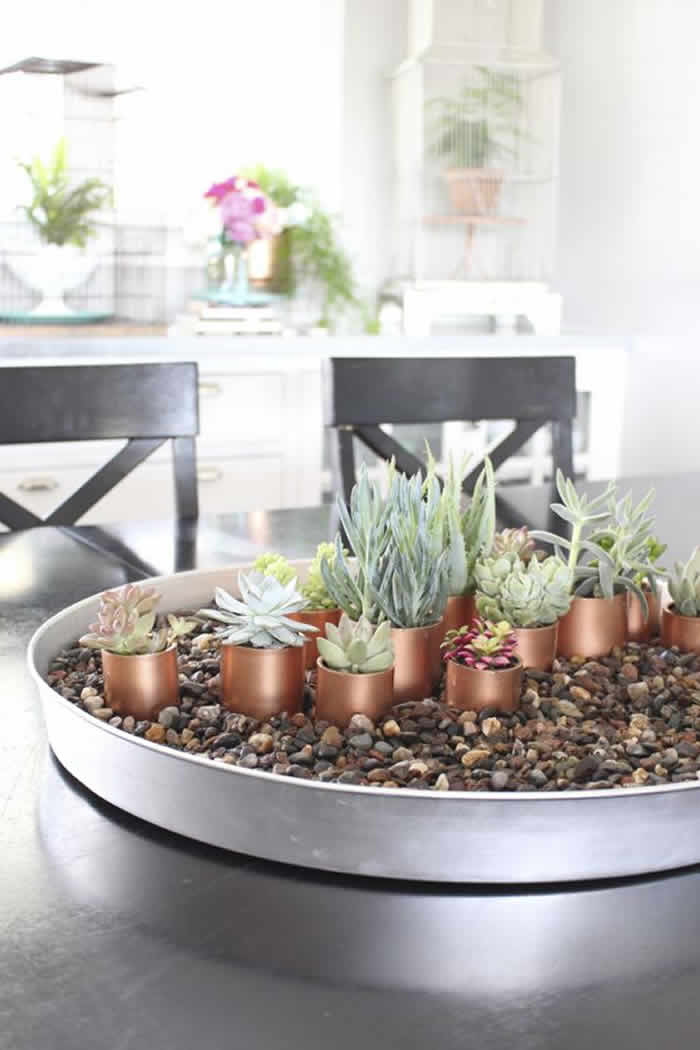 Idea #5 Ordinary pots
For this one you will need some ordinary pots and copper spray paint. Easy and cheap! Spray them and leave to dry. You will have your wonderful planters.