Are you looking for ideas for your kitchen design? You have so much to choose from. Today I have a great post that will help you with that. If you like the warmness of the traditional style, then a french country kitchen will be the perfect choice for you. So, read on and find out more!
See also:
Kitchen Layout Guide To Make The Space More Functional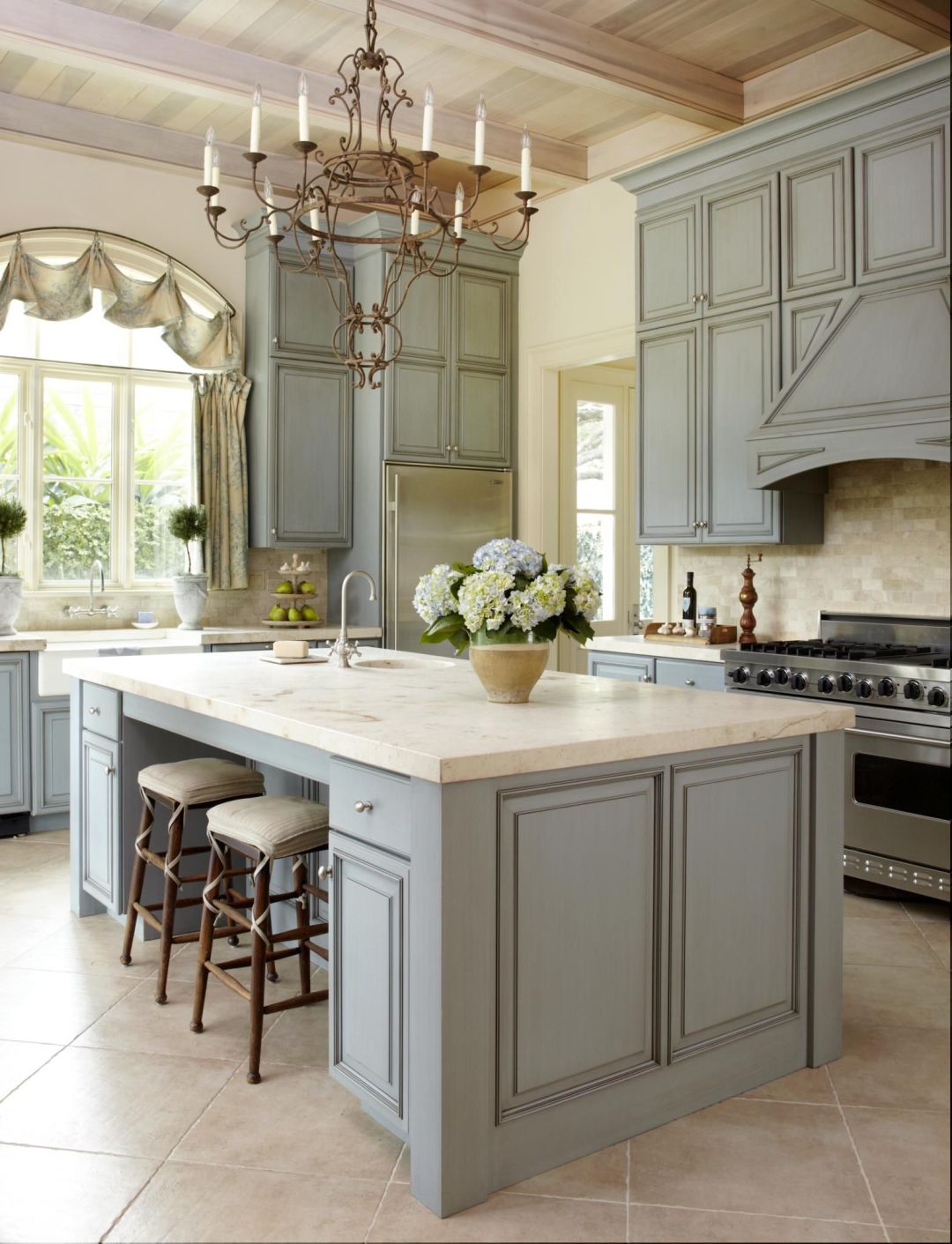 This is the right choice if you want traditional design with rustic elements. The french country style is loved for the warm colors that create a welcoming atmosphere. There is lots of detail going on to achieve the sensation of elegance in the same time.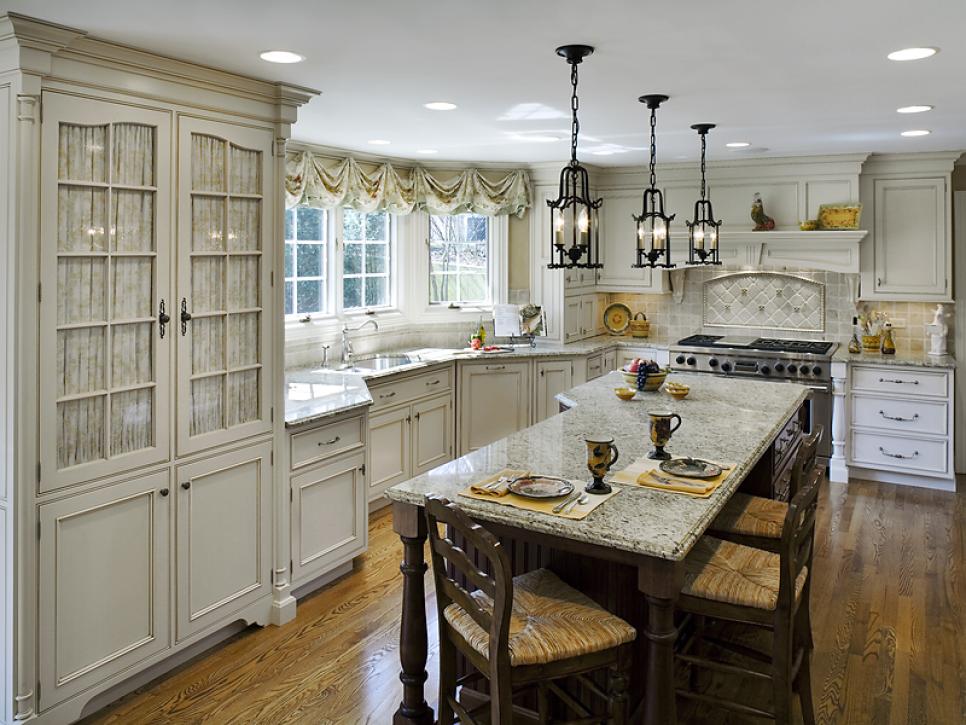 What colors are specific for french country style? You wold find neutral and muted colors, earthy tones and dark wood ones. This is the perfect mix that creates a friendly and welcoming environment. Kitchen cabinets are usually in light colors, and have lots of details. A large kitchen island is a common thing that you will see. It supports family entertainment and the good old french wine sipping. Among the rest, it is pretty functional as storage and extra work space.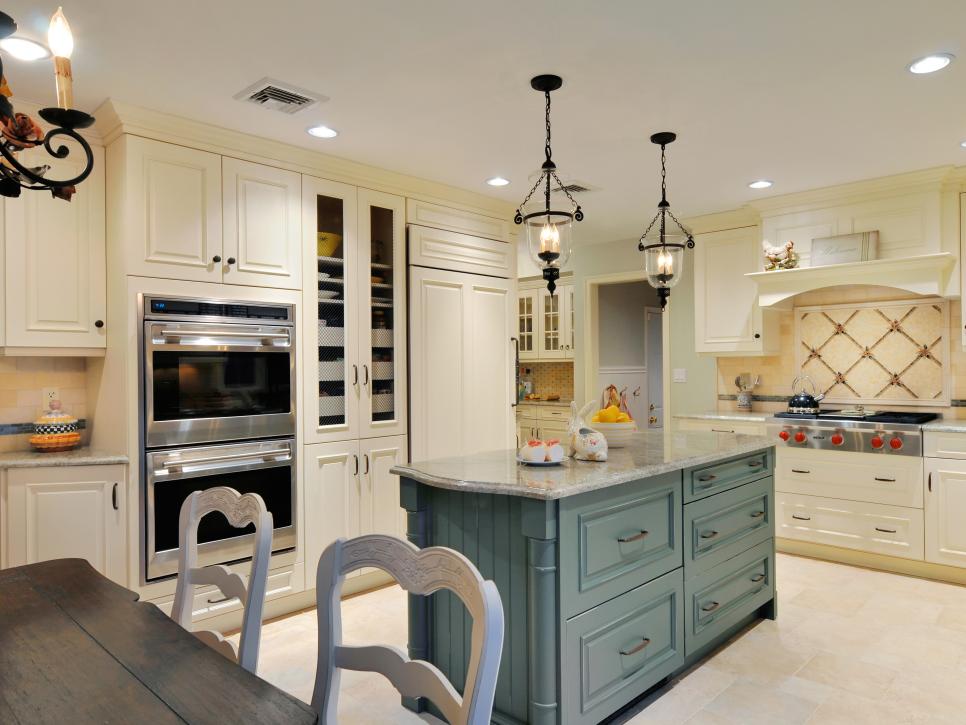 You can often see skirted space under the sink. The colorful fabrics bring a whole new look, adding a chic note to the space. And since it is country, this style implements lots of natural elements in the design. Stone and brick walls bring up to the rustic look. Also, wooden surfaces are everywhere. This mix of textures makes the french country kitchen a cozy and warm place.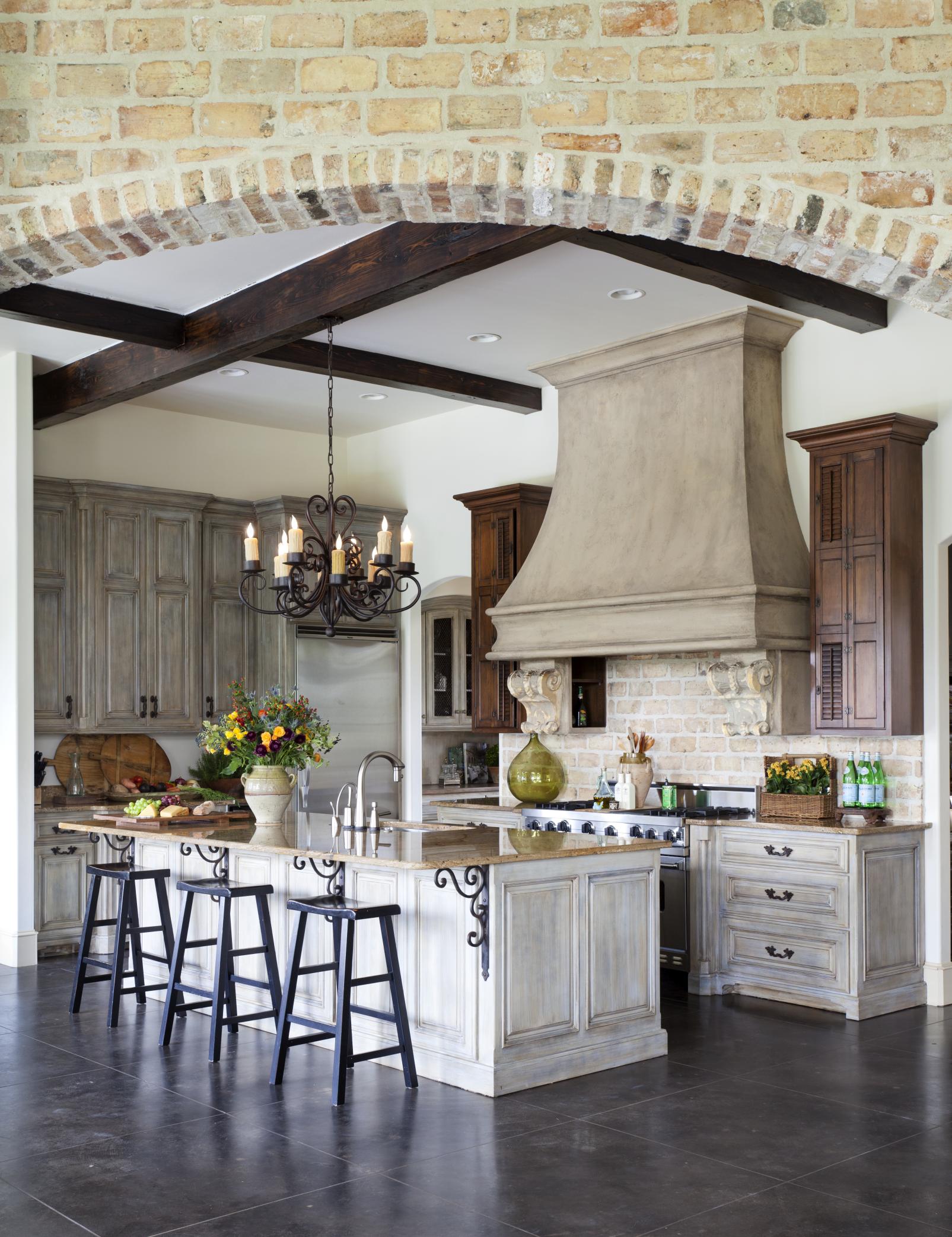 When it comes to decor, there is one crucial thing. No kitchen can be called french if it does not have fresh flowers. It is the most common thing that you will see. A potted plant or a vase with a fresh bouquet will bring life into the space. Despite that, you are free to display your finest dishes as decor.