If you thought that all of the DIY yarn crafts look alike you are totally wrong. In this article I have collected for you some Creative DIY Yarn Projects That Will Make You Say Wow. Check them out and see how versatile the projects with yarn are. They are just perfect if you were looking for a way to add a fun twist to your home decor. I'm sure that you are going to like them because they are so cheerful and interesting. The yarn wall art is very popular nowadays and more and more people decide to make DIY decorations for their interiors. If you are left with yarn from the winter, check out the ideas below, make your picks and get down to work!
SEE ALSO: Super Easy DIY Rope Projects That You Would Love To Make
The yarn wreath may at first look really complicated, but there is no great philosophy in making it.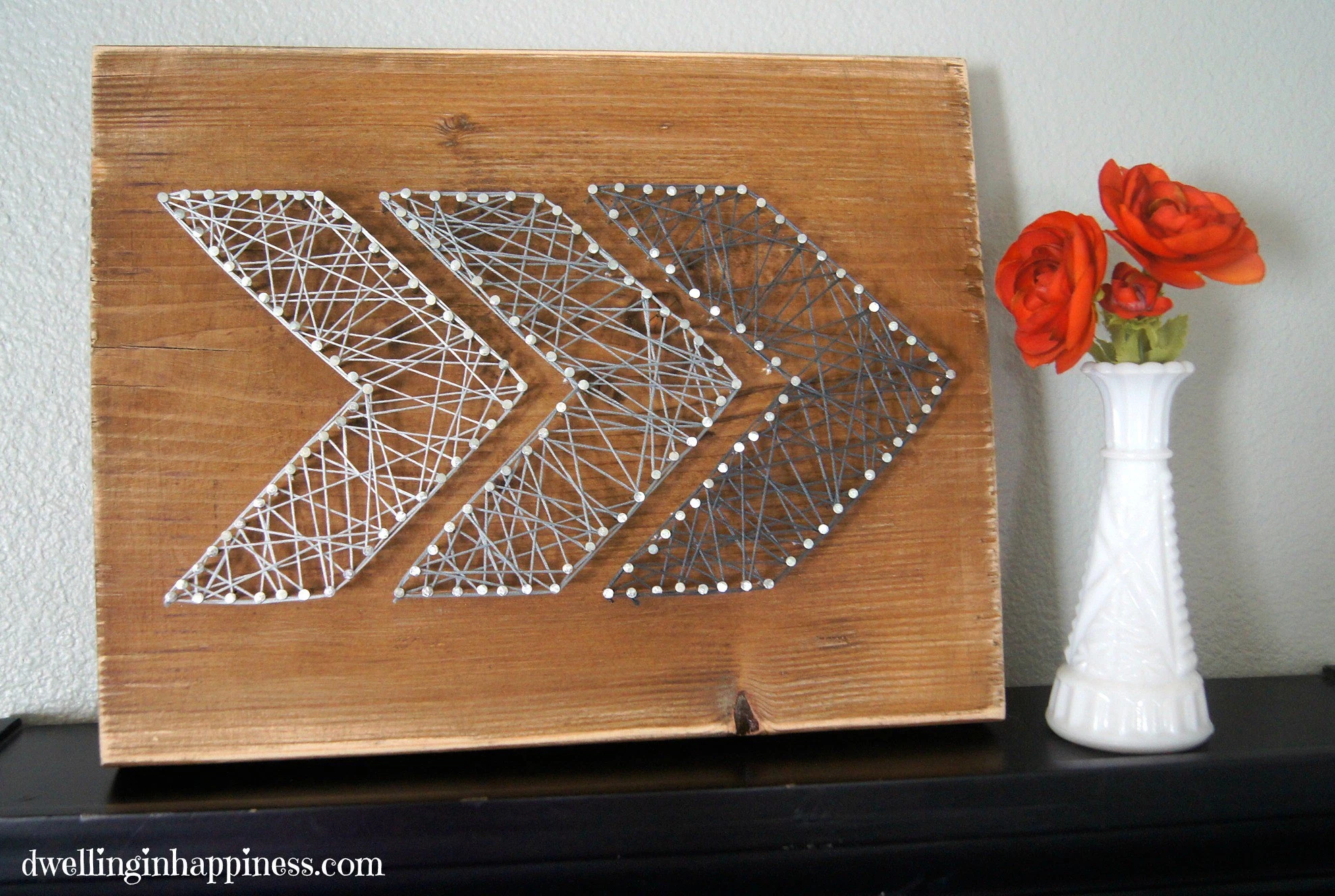 You just have to find as many balls as you can and wrap them around with yarn. Make sure you have different colors of yarn, so the final result would be more eye-catching!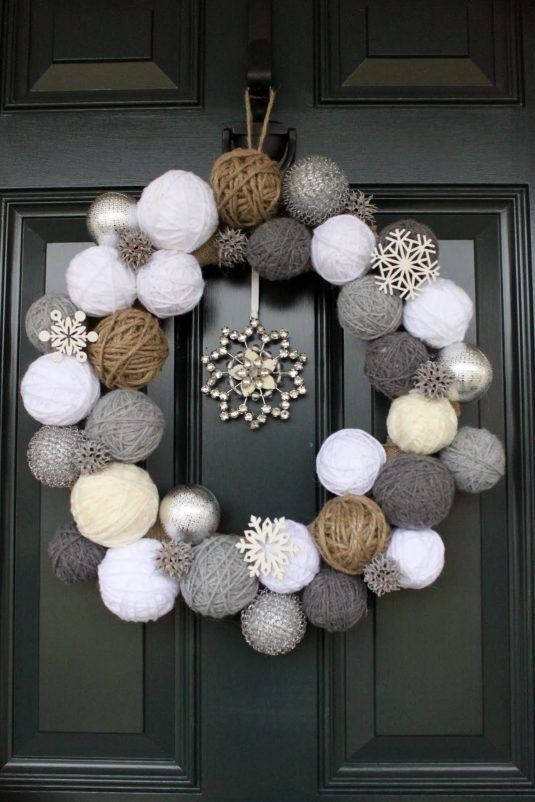 For the craft below you only need a ring, yarn and some beads. In case you don't want to spend money on wall decorations, but your wall seems dull, it's time to make one on your own. Can you already guess how this project is made?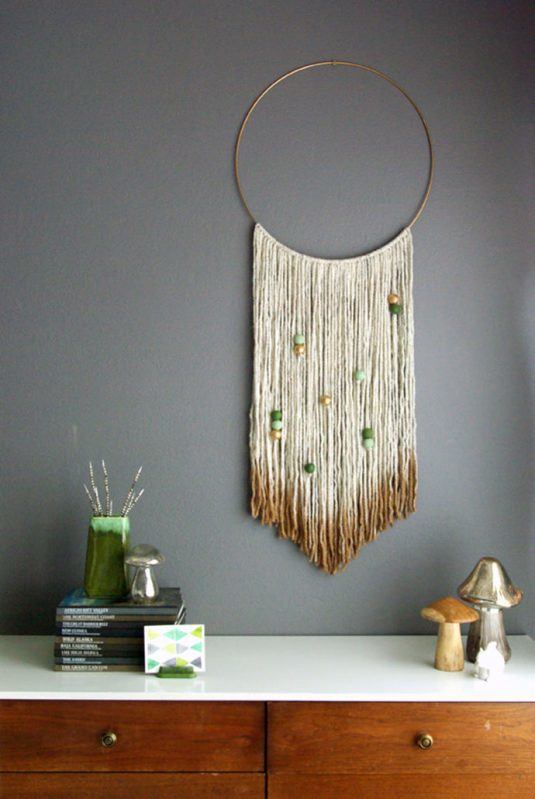 Some furniture pieces can become boring as time passes, and if the plain white lamp was modern to you a few years ago, but now you feel like you need to change it, we have got the perfect DIY idea for you. Use colorful yarn and update its look in an easy and quick way.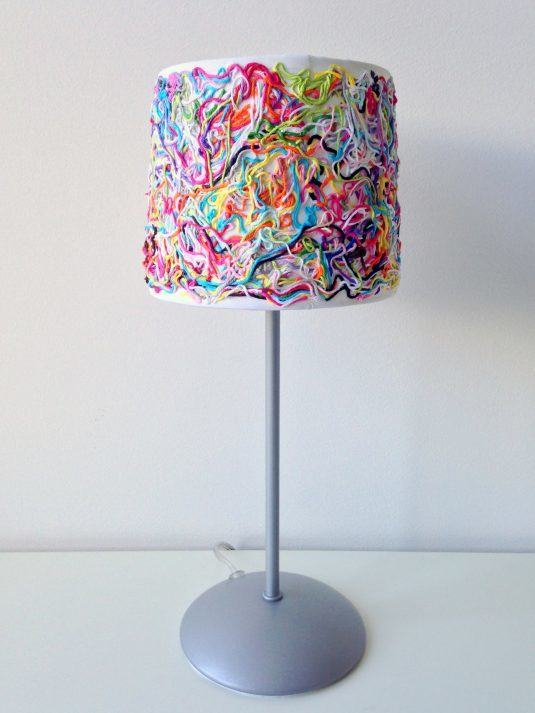 The old stool can appear a lot more different if you just wrap parts of its legs with white yarn. Plus, your whole interior will look like you have made a huge change.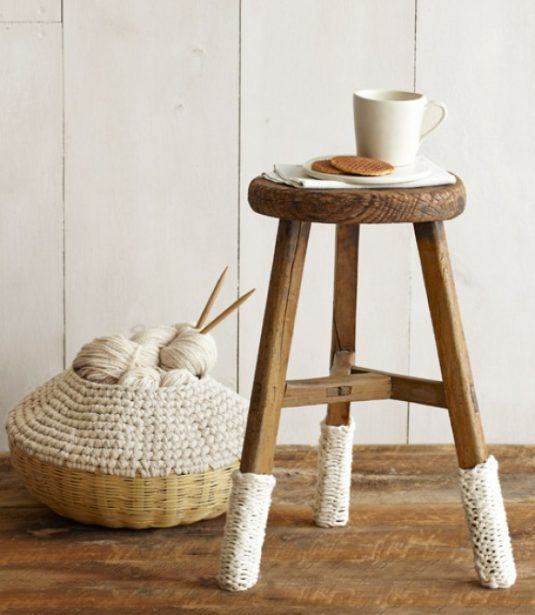 The DIY yarn projects are not expensive at all, and they can have a big impact on your home decor. Make some pom-poms out of yarn and turn them into flowers by attaching them on twigs.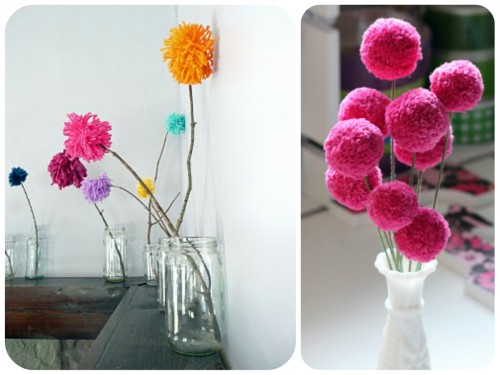 I bet that you are all familiar with the balloon and yarn projects. This yarn balls are really fun and seem to be the perfect decoration for an room in the house. Plus, you can use them as decoration for the birthday party of your kids! There is no need to pay lots of money anymore to make your interior look great!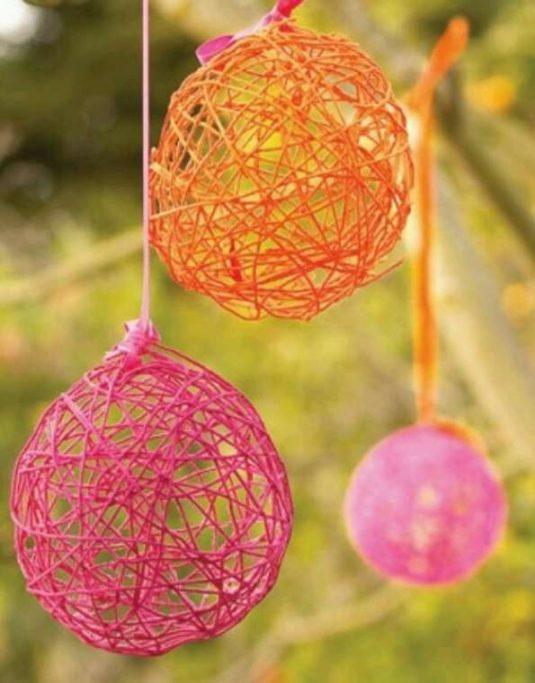 Get a wooden surface, some nails and arrange them in the shape you want. After that get yarn in the desired color and make some elegant and sophisticated decorative pieces for your home!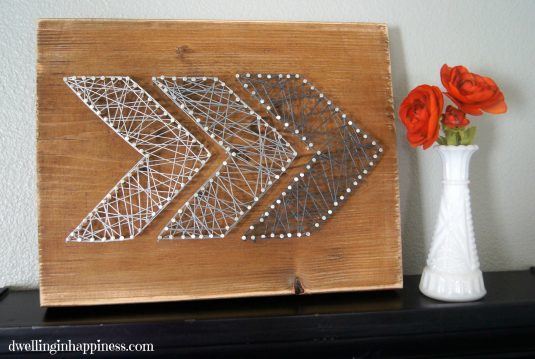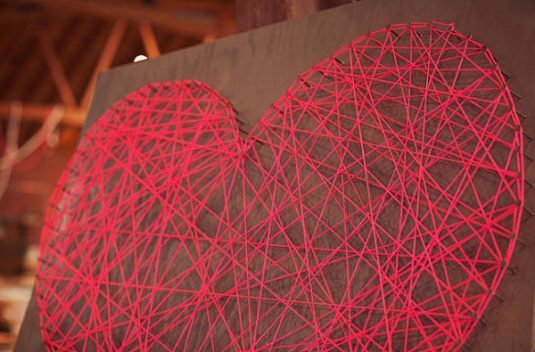 We all know that the wine bottles can be easily turned into vases, but get down to work and decorate them in an astonishing fashion by wrapping them around with some yarn. They will immediately look more adorable, don't you think? Which is your favorite projects of all? Tell me in the comments below!