Good day ladies! Today I have some interesting ideas for you. If you love making DIY projects, then it is time to start a new one. Girls love glitter, and everything that sparkles. So, adding glitter to simple things will make them amazing. Check out these DIY glitter projects and make ordinary things more glamorous!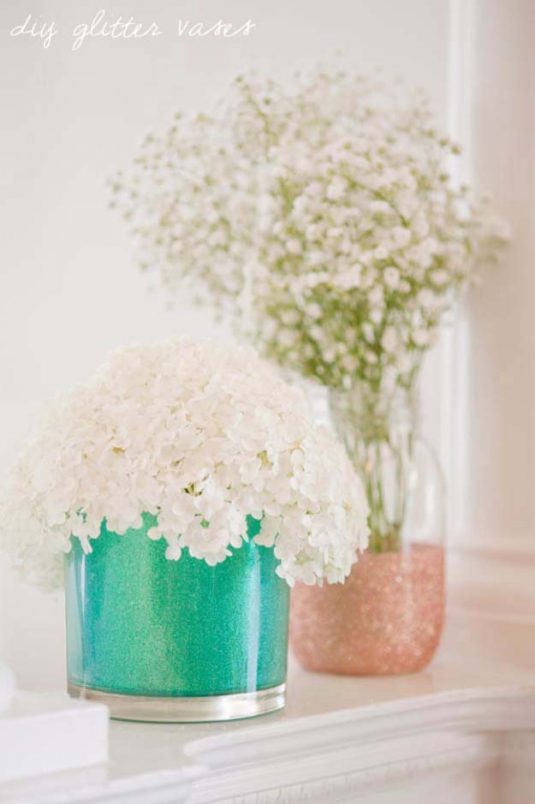 Looks like glitter brings the glamour, wherever you put it. So, get your packs of glitter and start glittering any boring objects around your home. You can make just anything, from decor to fashion accessories. The process can be quite messy. And the real struggle is to keep the glitter from falling off the objects. If you don't want to have glitter everywhere, then I have some helpful tips to solve that.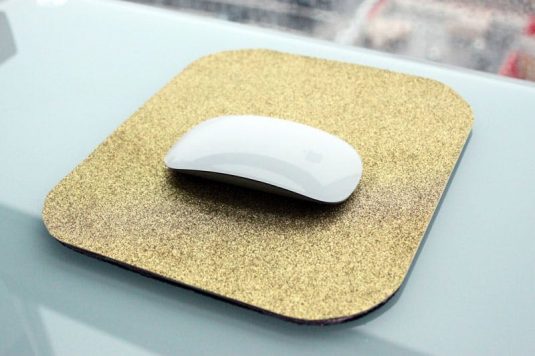 How to apply glitter and prevent from falling off?
Keeping the glitter from falling and making a unicorn mess is not a thing that you would want. So, I advice you to do it the right way.
You will need: glue, glitter and a foam brush. First, make sure the item is dry and clean.  Then, apply a layer of glue with the foam brush. It will make the process of application easier. Sprinkle some glitter on top. Remember to put something underneath, like a cardboard, so you can reuse the spilled glitter. Let the layer dry. Then, apply a top coat of glue. It will hold your glitter in place. If you think that you want more glitter, add another layer. Just, don't forget to add the top coat.  Leave it for a few hours just to make sure it is dried completely.
An extra tip:When choosing a glue, go for clear ones. It will look so much better that way.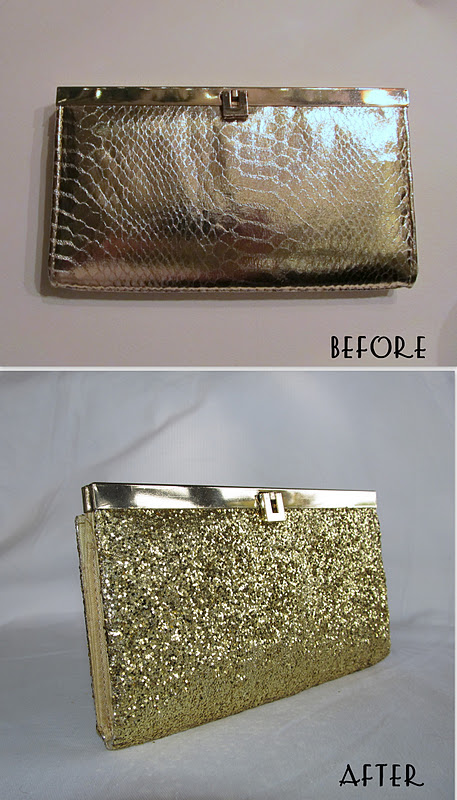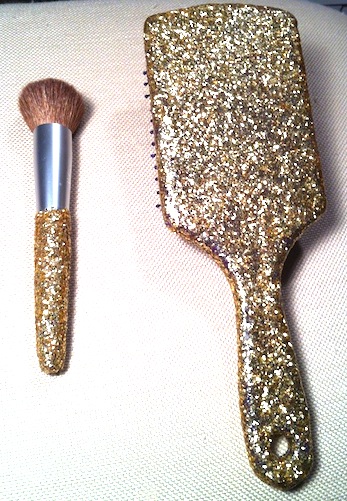 So now, when you are familiar with the whole process, you can start adding glitter to anything. Tired of those old shoes? Add some sparkle to them! You can do it with flats, heels and sneakers. Also, you can make wonderful decor for your home. Take some mason jars and turn them into fantastic vases, or candle holders!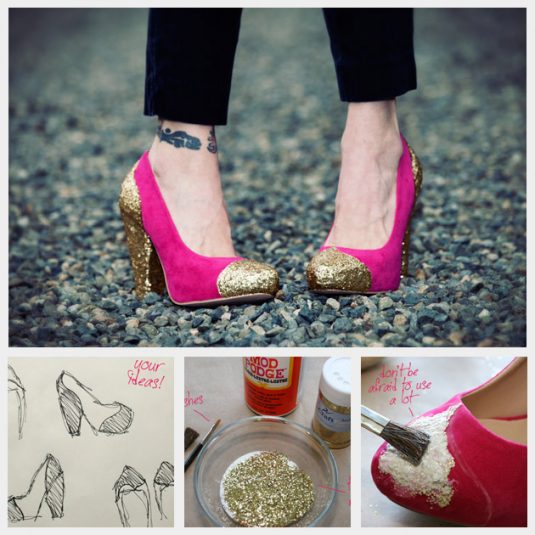 See also:
15 Easy And Budget-Friendly DIY Seashell Decor Ideas For This Summer