Are you a DIY decor maniac? Are you constantly seeking for new and creative ideas? This one will amaze you for sure. I will give you some cool ideas on how to turn an ordinary and boring item into something stunning, that will be the perfect decoration for your home. Disposable plastic spoons can have many uses, besides the basic one. Check out these DIY plastic spoon ideas for creating fascinating home decor that costs next to nothing!
1. Stylish flower vase
Using plastic spoons for crafts is such a good idea. This flowers vase looks very stylish. It is decorated with blue painted spoons. It will make anyone say "Wow"!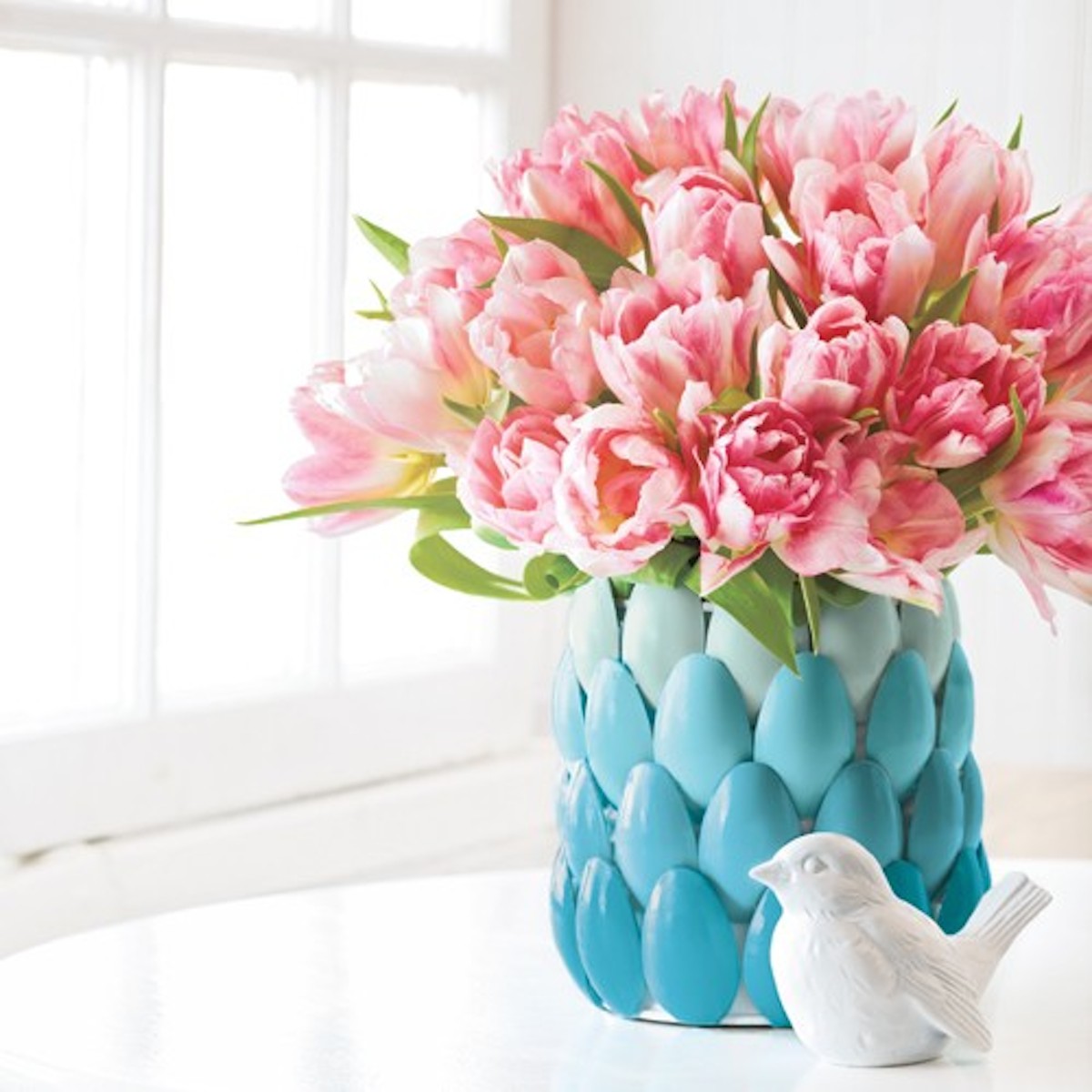 2.Fresh pineapple lamp
This beautiful lamp with that tropic note will be the perfect decor for your room. All you need is a lamp and some yellow spoons.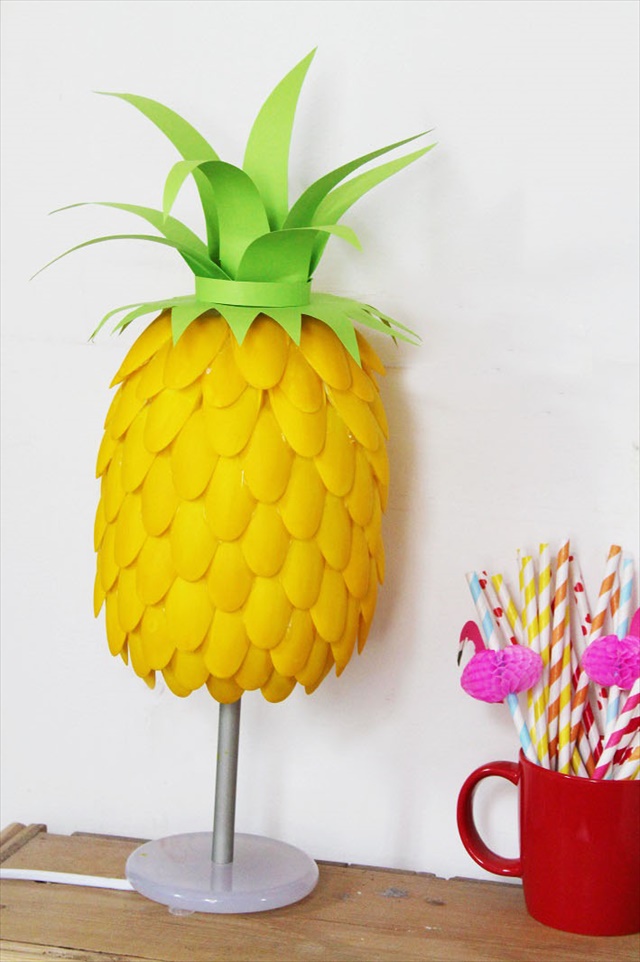 3.Flower mirror
This is the most beautiful mirror. And no one will believe that it is made with a simple thing such as a spoon.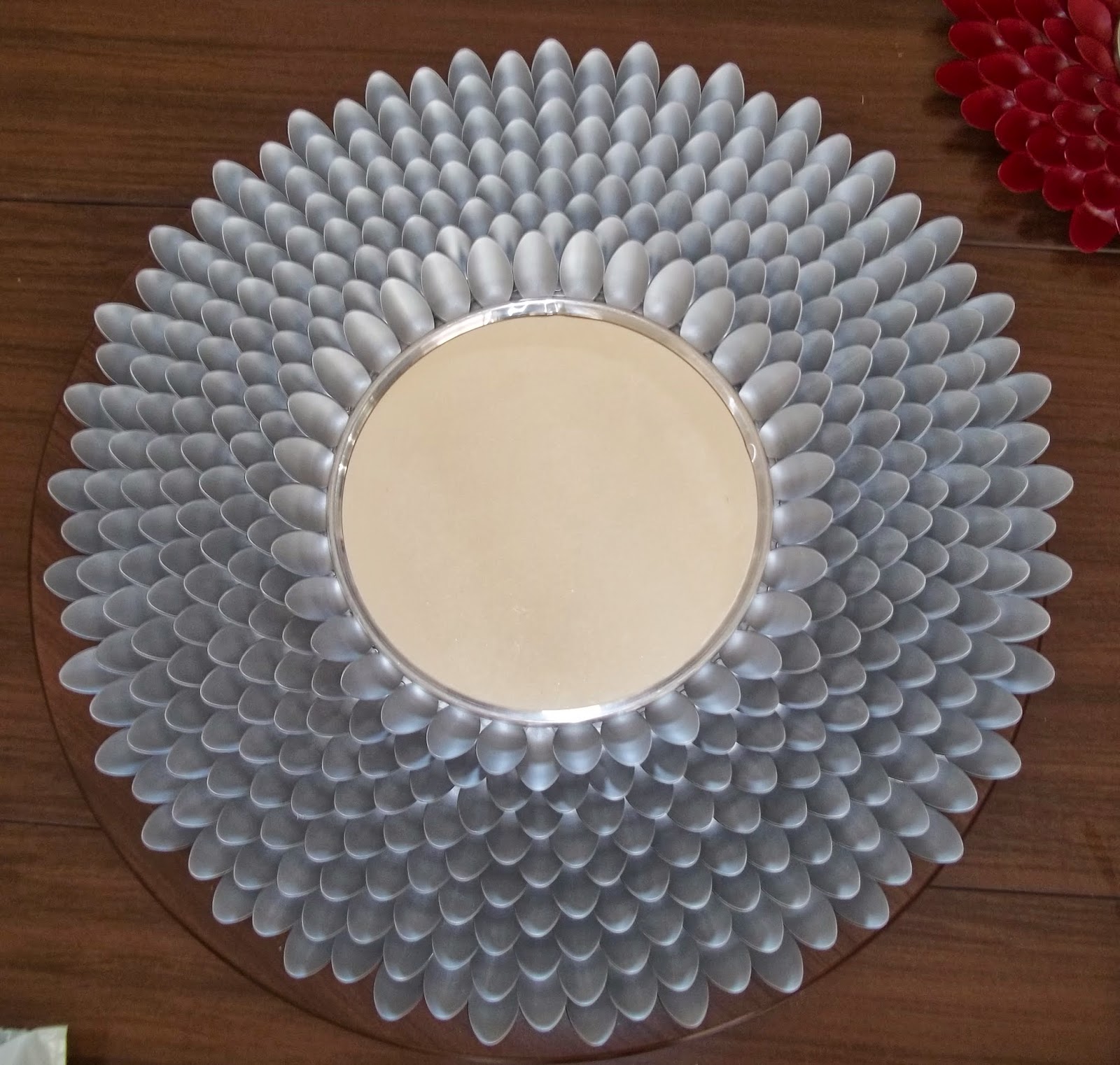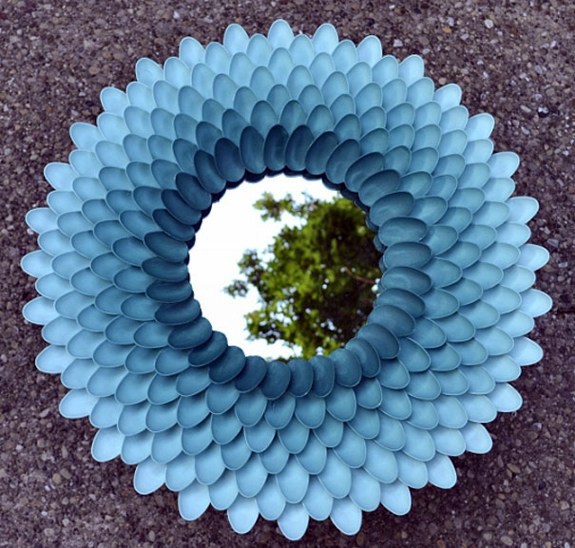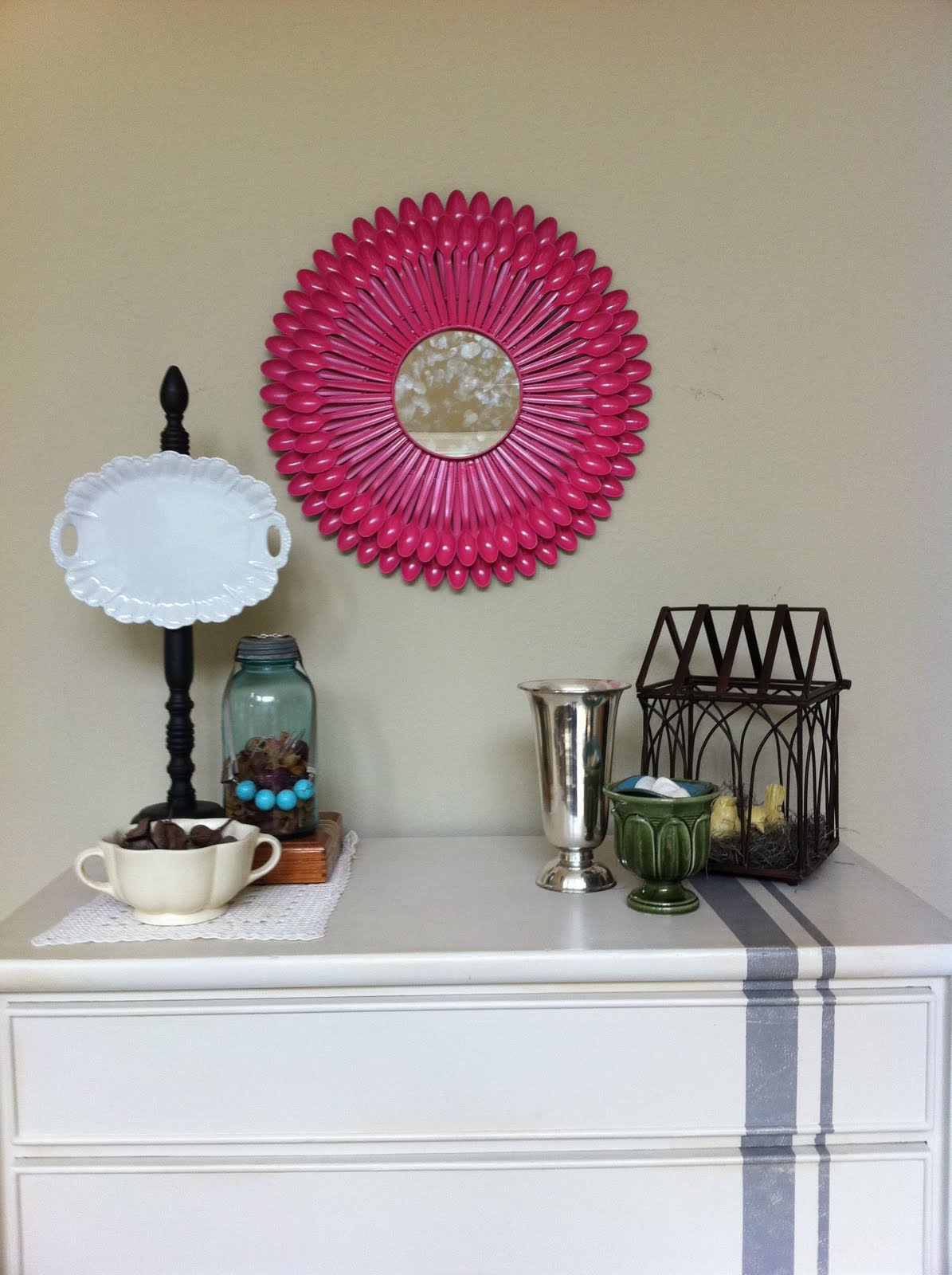 4.Decorative ball
Stick some golden colored spoons onto a polystyrene ball and you will have a nice decoration!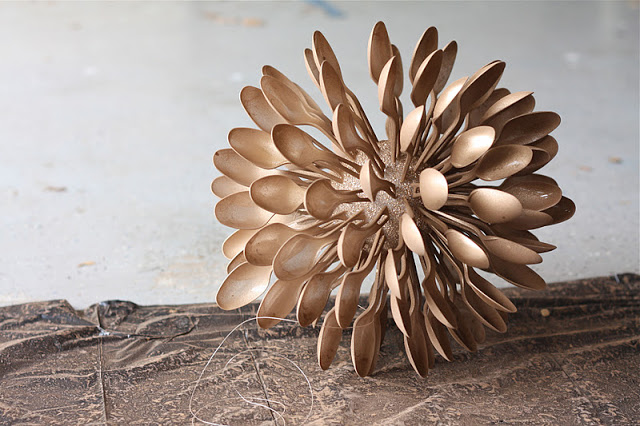 5. Christmas tree
Plastic spoons can be used for holiday crafts too. You can make a beautiful Christmas tree in no time!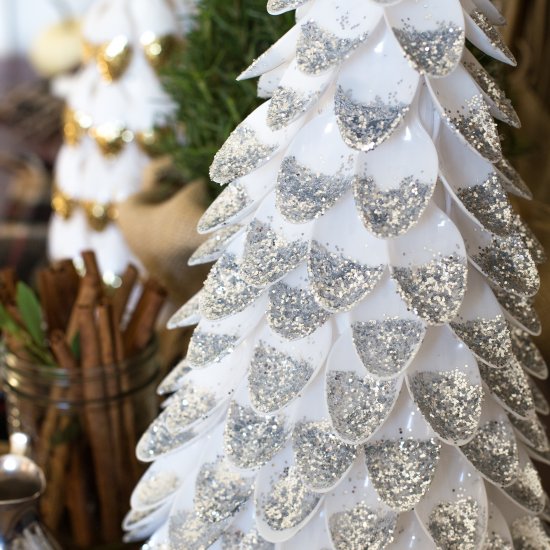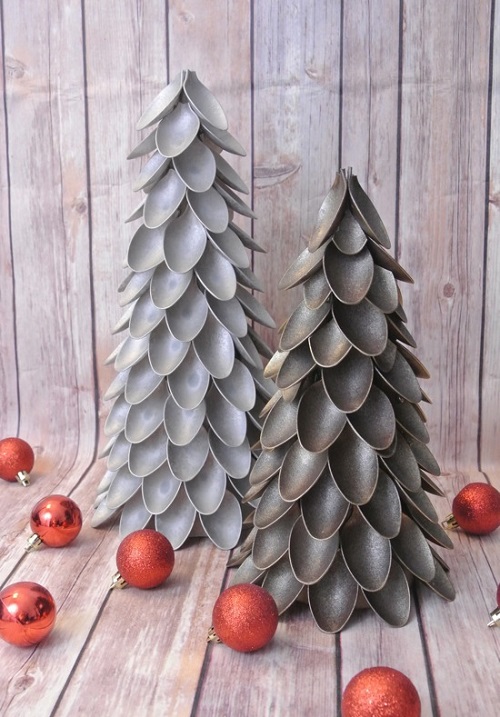 6.Stunning lights
This lamp looks so stylish, and it is easy to make. No one will know that you used plastic spoons in this one!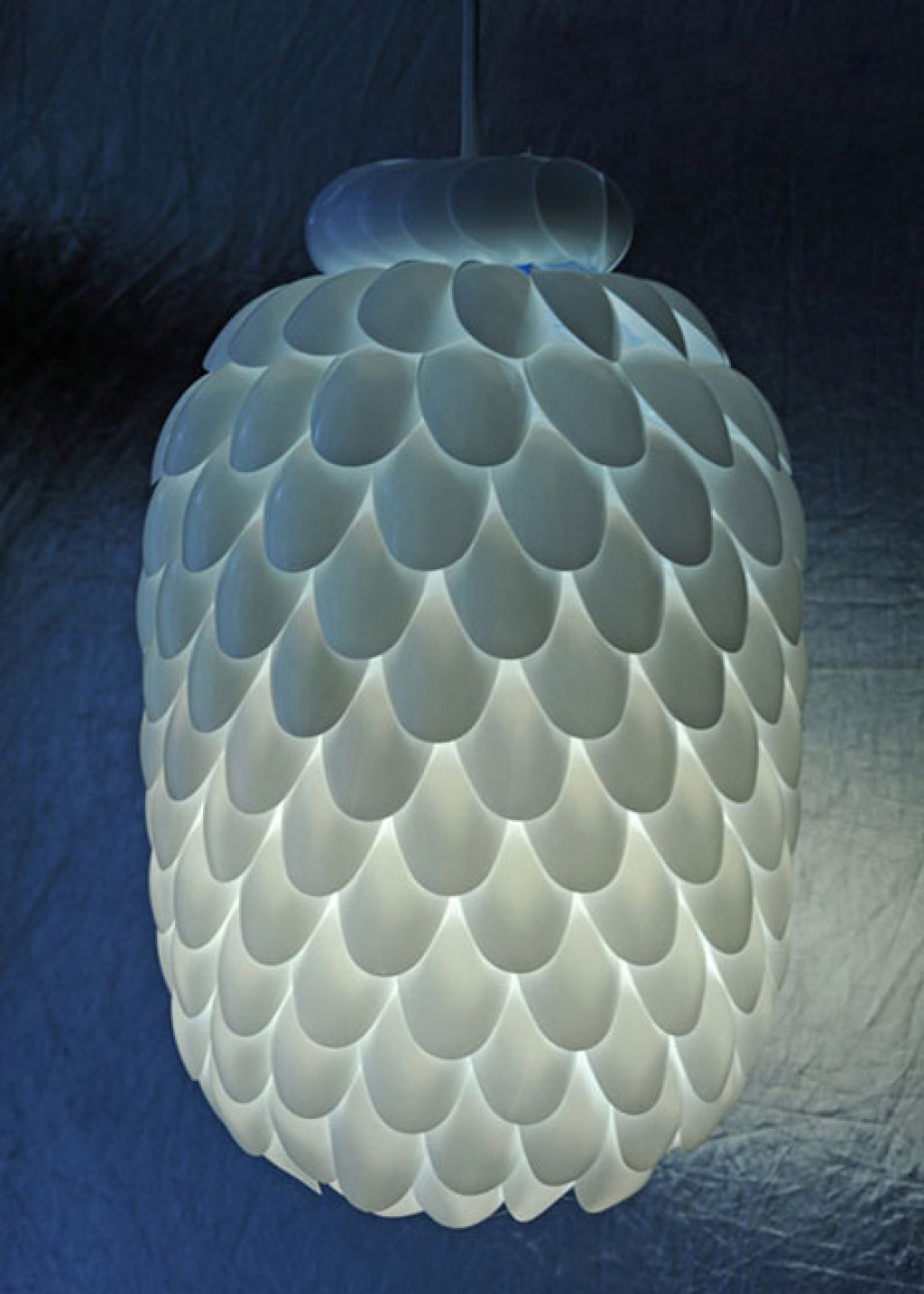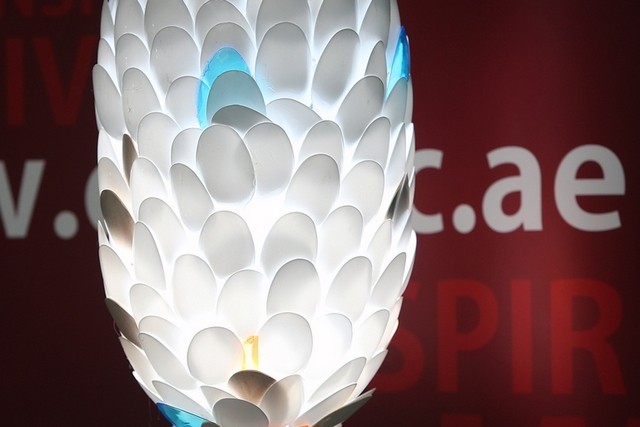 7.Table centerpiece
This flower centerpiece will catch everyone's attention for sure. It is simple and looks gorgeous.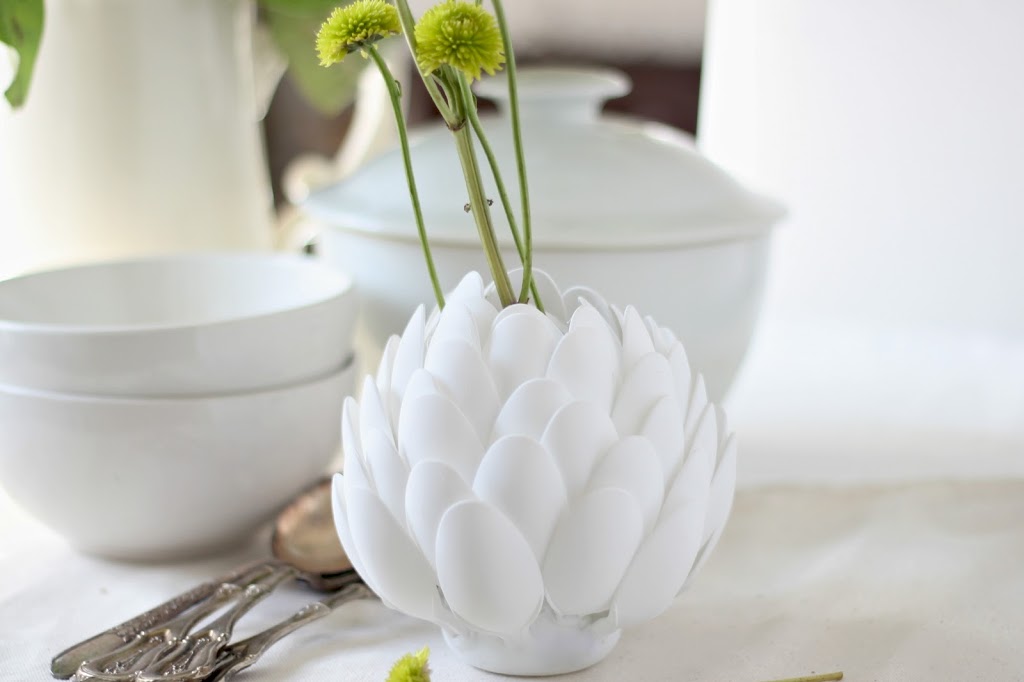 8.Rose
Did you know that you can make a perfect rose with spoons? If you want that specific look of the petals, choose thicker spoons. You should warm them a little next to a candle, so they will get this messy look.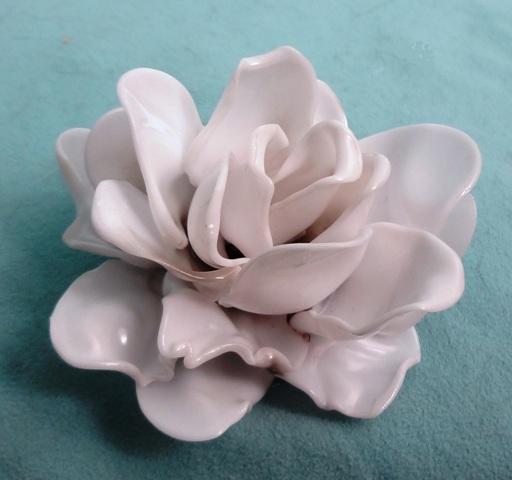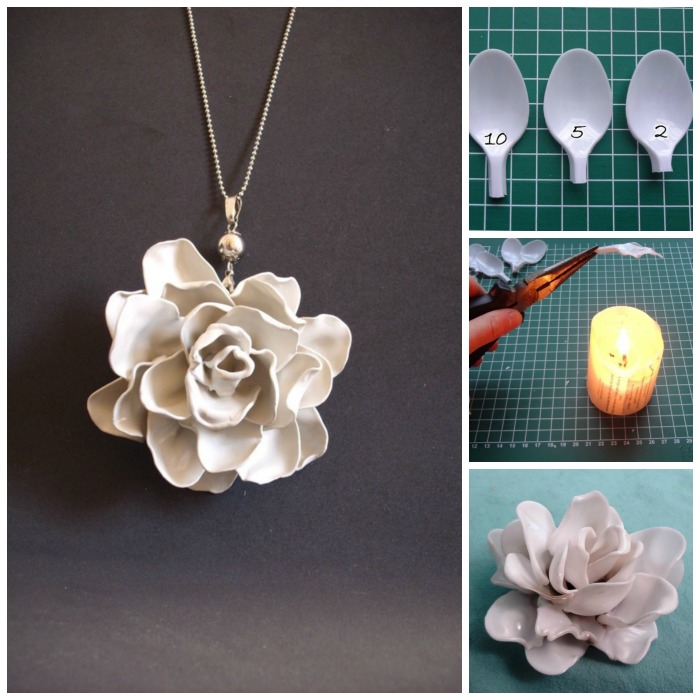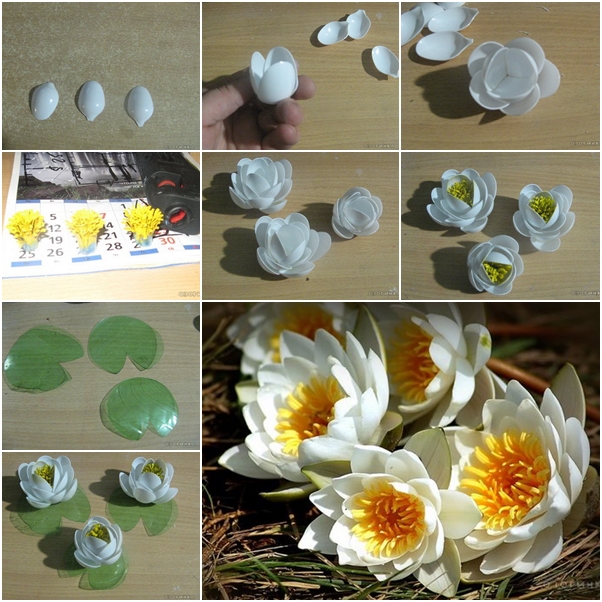 9.Candle holder
This lotus candle holder is so easy to make and looks so cute. Just glue these together and you are done.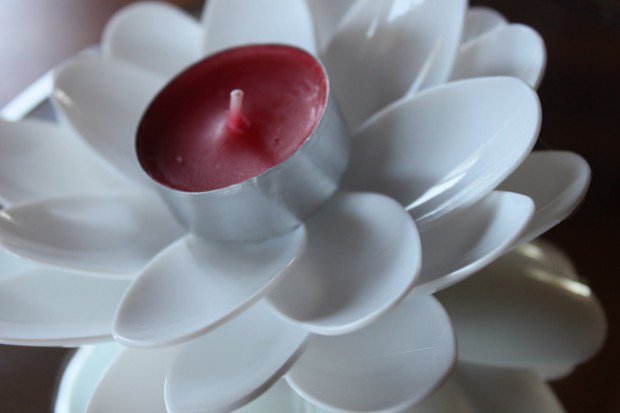 See more ideas for home decor:
Turning Pallets Into Unique Pieces Of Furniture
Creative Ideas for Upcycling Tin Cans Into Beautiful Household Items
Use Your Old Jars To Make Beautiful DIY Decorations In No Time
Fantastic Wooden Crates Furniture Design Ideas