Good day to all of you! Have you already prepared your home for Easter? If you are in the process, then I have something interesting that you should consider. Tiered trays are so much helpful, as they can help you reduce clutter. On the other side, these ones are an excellent base for styling. With their help, you can easily freshen up a lonely corner in the home. Also, these are always used for seasonal decor. This time, it's the bright colors' turn. Styling a tray is not that hard. Check these Easter Tiered Tray Tips and find out how to do it!
See also:
Spectacular Easter Home Decor Ideas And Helpful Tips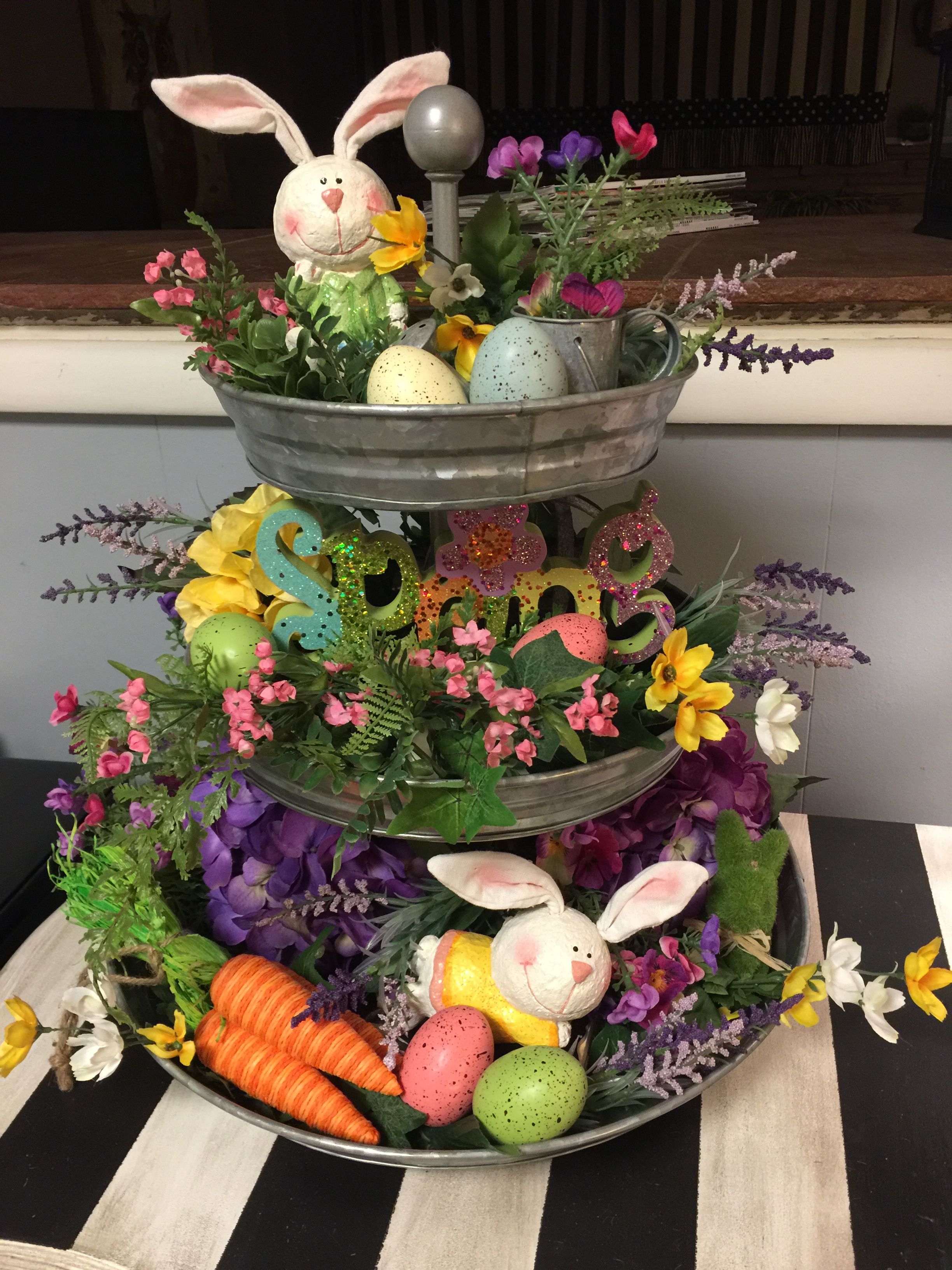 The base
Tiered trays are always so helpful. You can use them to style up the kitchen counters, or any other empty surface in the home. And now, it is time to dress it up in the Easter spirit. How to do it?  Consider adding colorful  , Easter-themed, nature-inspired items to style up the tray.
First, you should start with the base. You want to achieve a natural look, so that's why you need to fill the trays with something green. This way, you will create a proper base and you ca continue with layering. You can choose anything that will fit in, like: moss, artificial branches, or even green paper hay. Cover the trays, so you won't have that awkward empty space between the items that you will put.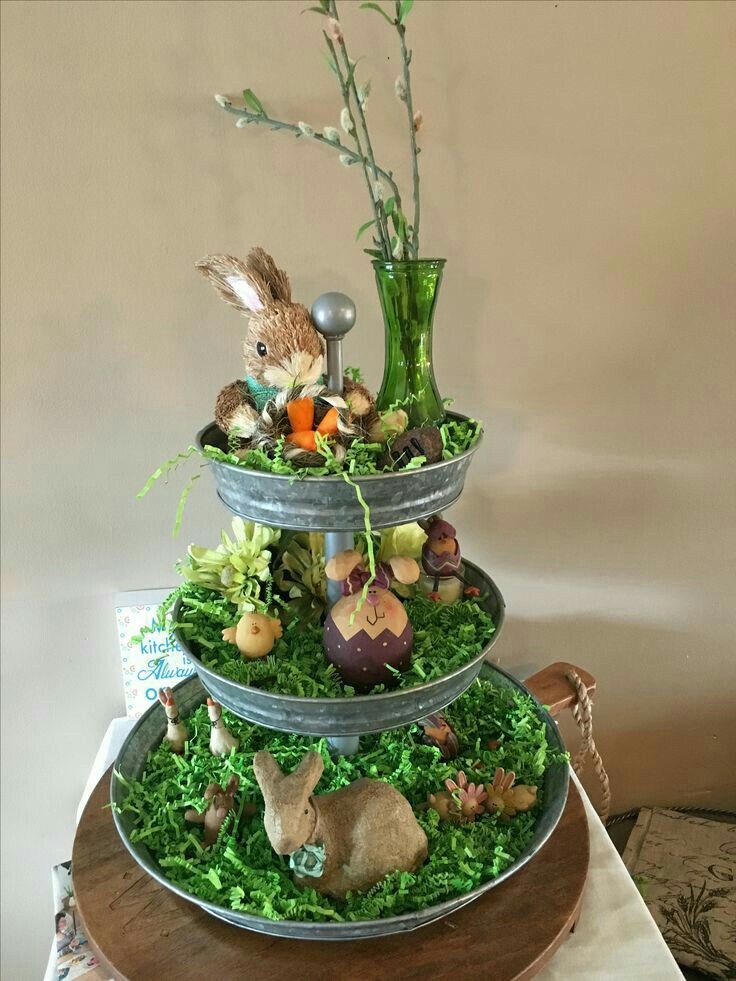 Layering
Next, you should add your decorative objects. Start with the bigger ones. You can place bunnies, chicks, lantern, mugs with Easter print, or anything else related to the theme. When you are finished with the big items, continue to build around them. Add small items, such as eggs, flowers and branches to finish the decor.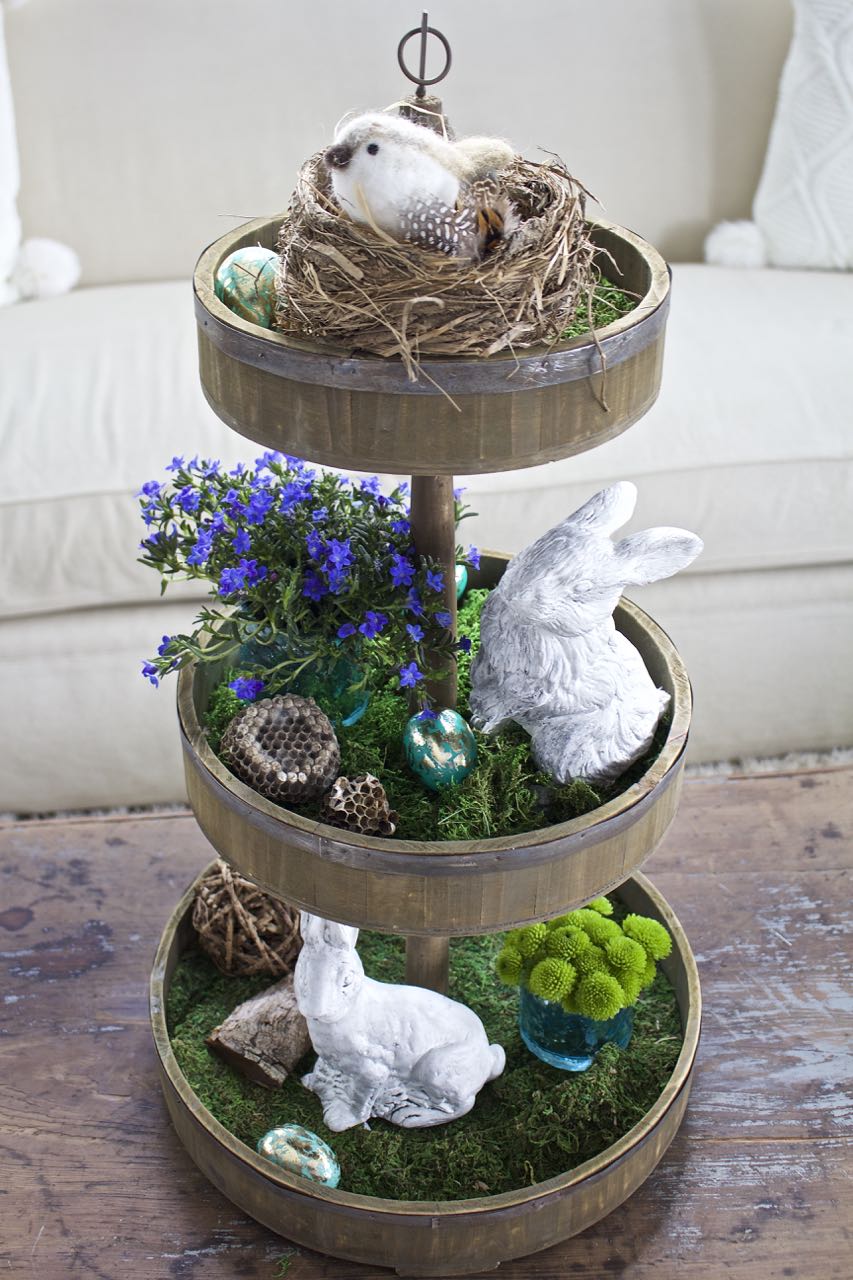 Hint: Add something interesting on top to finish the arrangement. This bird nest is a nice idea. Also, you can add a big bunny on top.