Hello to all the home decor lovers out there! Are you enjoying the sunny weather? I certainly do. It has given me inspiration to bring a little freshness in my home and make it feel updated. Since we have Easter coming, it is time to bring it in our homes. You can't, but love the beautiful bright colors, cute little bunnies and fresh flowers. I think that this is a good way to freshen up your home and make you feel happier. Don't know where to start from? Check these Spectacular Easter Home Decor Ideas and see how to do it in the right way!
See also:
Cute DIY Easter Bunnies To Decorate Your Home For The Holiday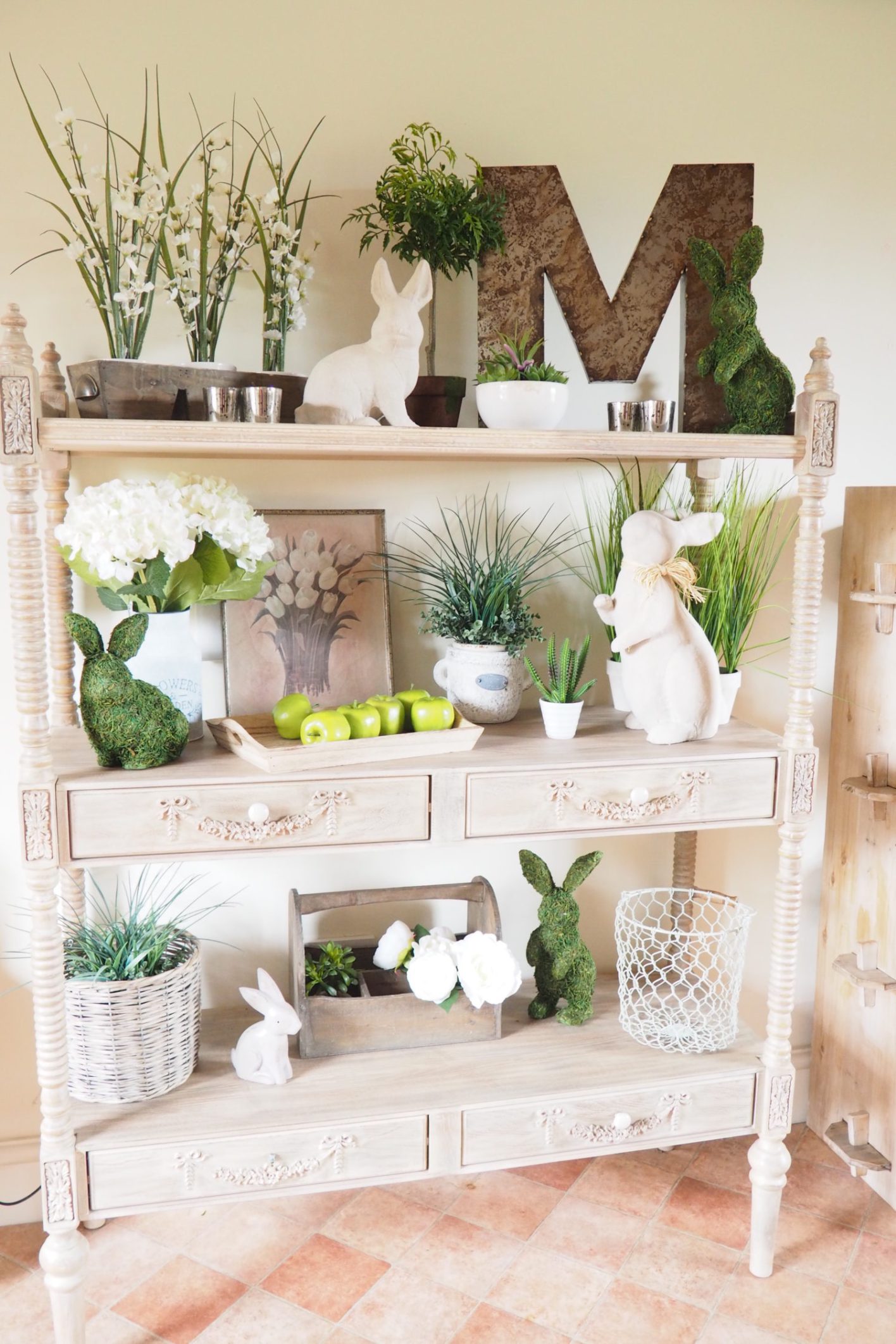 Want to bring the Easter magic in your home? You should first start from the shelves that you have in your home. If you have already some items on display, then you can rearrange and add some details to bring the Easter spirit here. How to do this? First, be sure to add some greenery.  Add something "alive" to the decor. You can add planters, fresh flowers, or even a dish with green apples. Find a way that will work.
If you have dishes displayed, then this is a pretty good base to work with. Feel free to add something to enrich this arrangement and dress it up in the Easter spirit. Add branches inside the dishes to bring the fresh look. Add decorative bunnies and carrots to finish the look and give it a Easter note.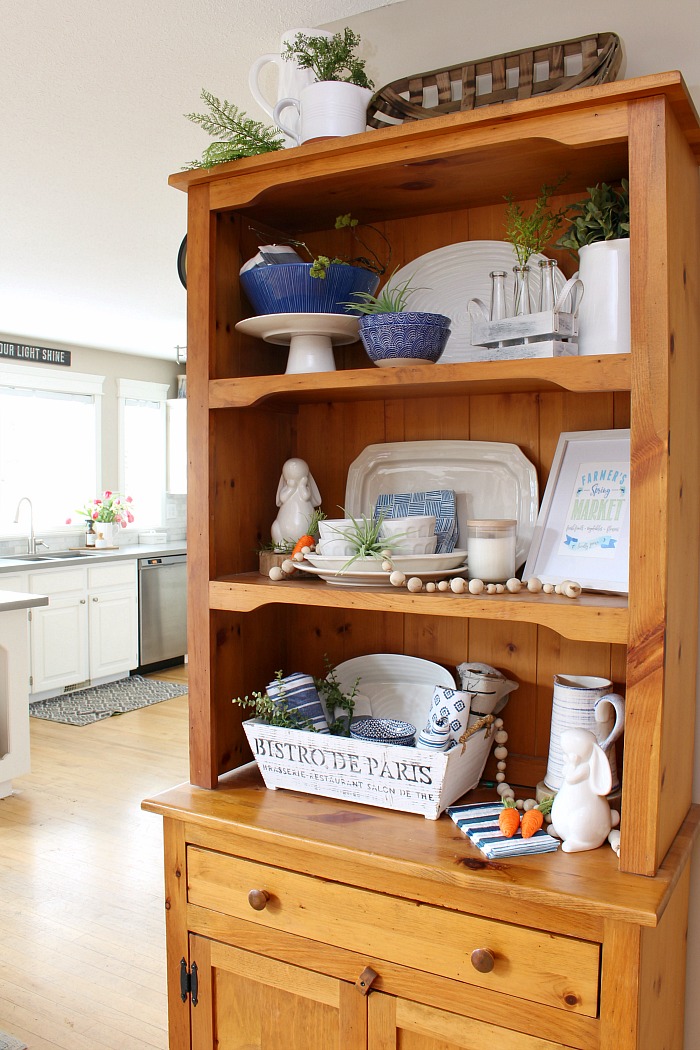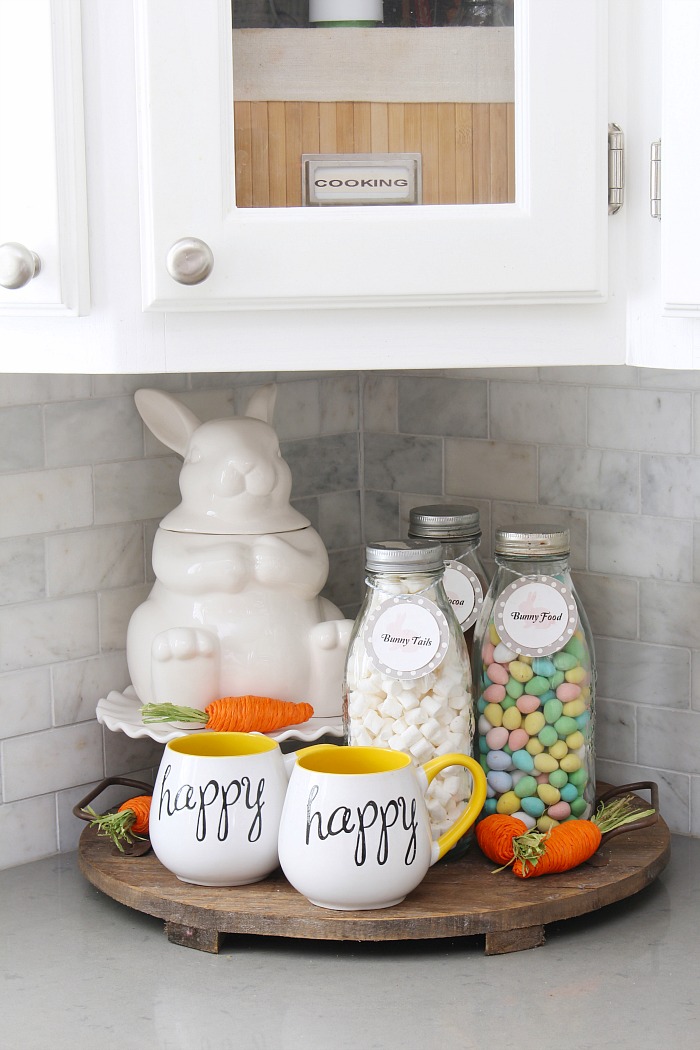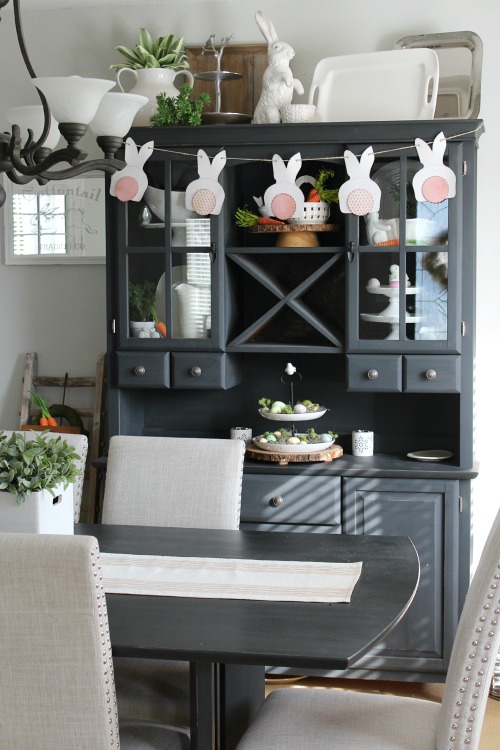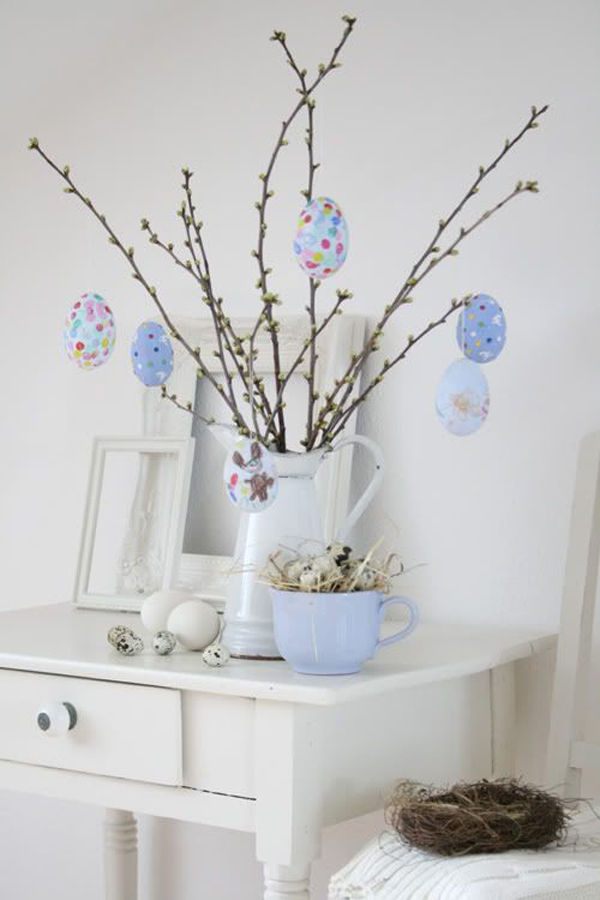 Do not forget to create a vignette on the console table in your home. Hang something interesting on the wall that will make a statement. Then, layer some pretty items on the top of the console table. Remember to use lots of bunnies, eggs and carrots!