Are you feeling happy for the upcoming Easter? This means that you should start decorating your home. When the holidays are coming, we know that it is time to bring the magic both indoors and outdoors. So, where to start first? The front porch is the first place in your home, which has the role to welcome your guests. And it makes the perfect start for the seasonal decor. Are you missing inspiration? If you do, you will find these Easter Porch Decor Ideas helpful!
See also:
10 Porch Ideas To Make Yours Pleasant And Welcoming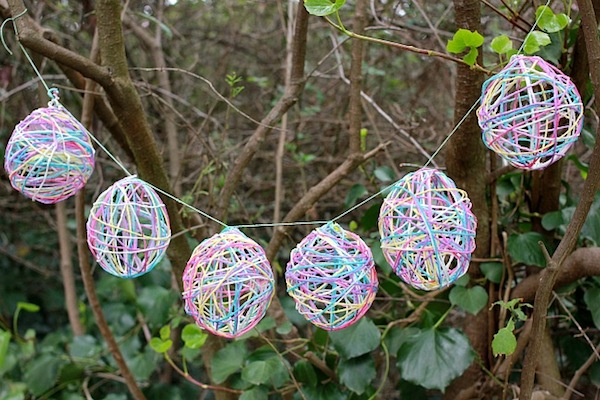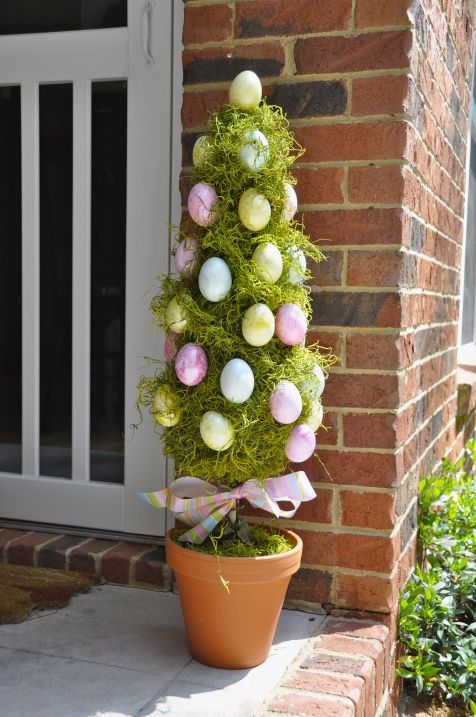 How about a cute Easter topiary? I bet that you will fall in love with this one. And you can make it by yourself. The easiest way to do this is to cover foam with spanish moss. Then, you can decorate it with some plastic Easter eggs and a bow. Pastel colors should be your choice.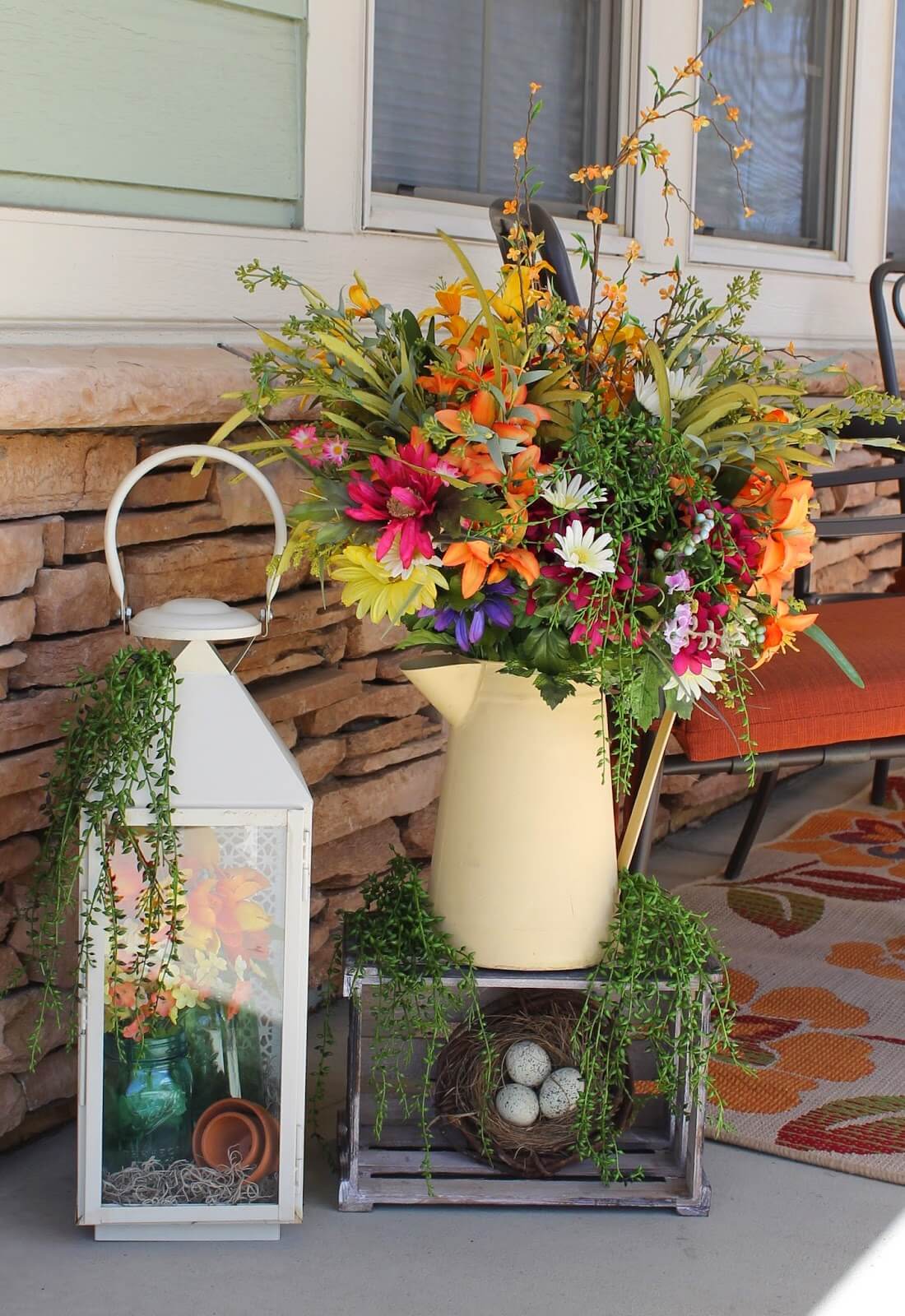 If you have an awkward corner, then this is a good solution. If you want to crate an arrangement that will amaze everyone, then you should follow the "rule of three". How can this help you? This is supported by the idea that odd numbers look appealing to the eye. Use three large decorative objects to make a statement on the porch. This is one great example on how it should be done. A pitcher with flowers is a nice way to add a bit of color and freshness. But on the other hand, ti is too small. And you can make it look taller if you put it on top of a wooden cart. Place another object next to it, such as this lantern. Voila! Your arrangement is done.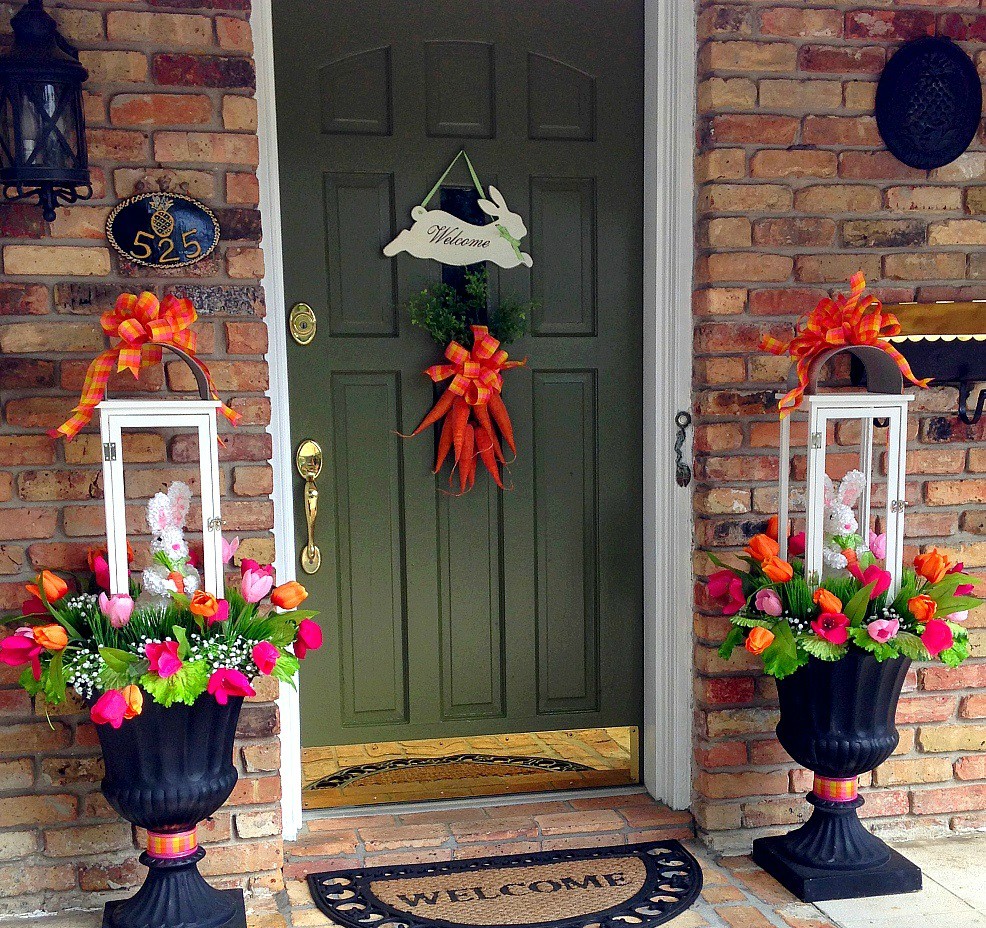 Whenever you are decorating, use symmetry to make thing appealing to the eye. How can you achieve this? You can place two same items on the both sides of the door. If this sounds boring to you, at least try to match their height.