Good day to all of you! Are you up for some great inspiration for enriching your outdoor space? You certainly are. We are here with some spectacular ideas that you should not miss. Recently, I was thinking if my backyard is well used and functional. And the answer was no. Lots of you may have the same problem. When your outdoor space is not functional, you don't have any idea what to do with it. So, I came across some wonderful ideas  that can solve this question. Even if you don't have enough space, you can still implement it. You can turn your backyard or patio in a comfortable place, where you can have a snack, drink with your friends or even make a party. Does this sound great to you too?So, take a look at the super cool outdoor bar ideas that I want to share with you!
See also:
How To Style Outdoor Seating Area-The Guide For Beginners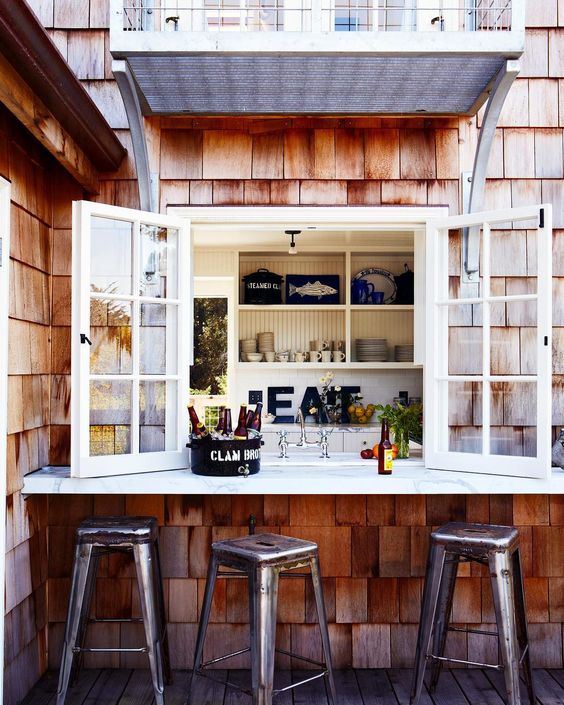 I bet that you would love to have a bar like this one in your yard! And this one is too easy to implement. You don't need to provide any extra space at all. So, what is the thing that makes it special? These small outdoor bars are actually indoor outdoor bars. The window from your kitchen is the base. And it makes it look spectacular. You will need to mount one shelf under the window. Make sure you provide a surface that is not to small. This will be the perfect one for a quick snack.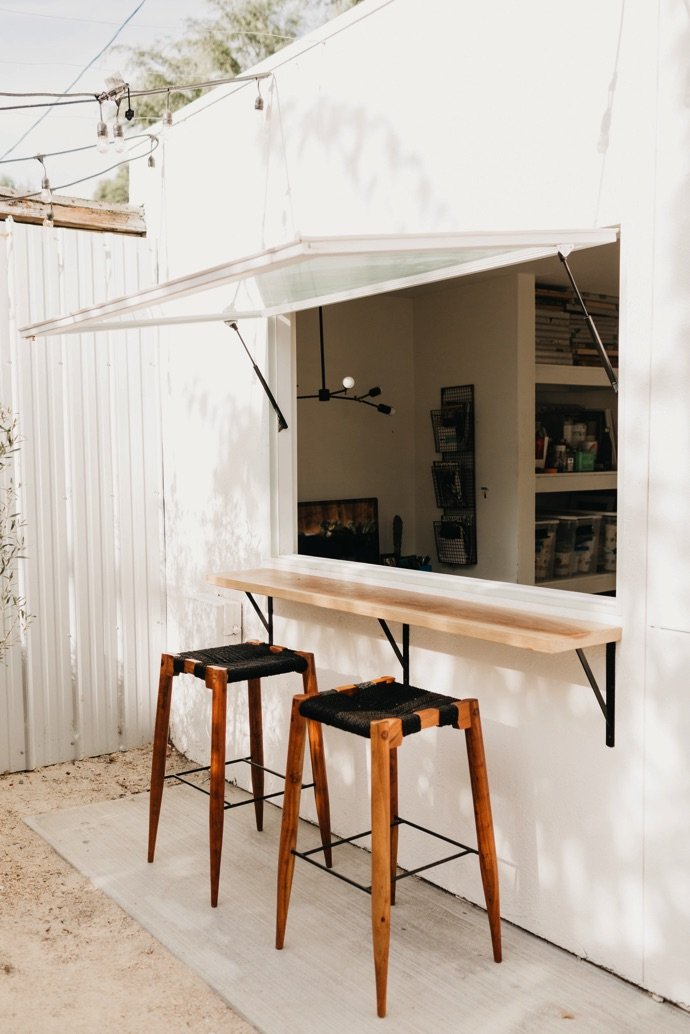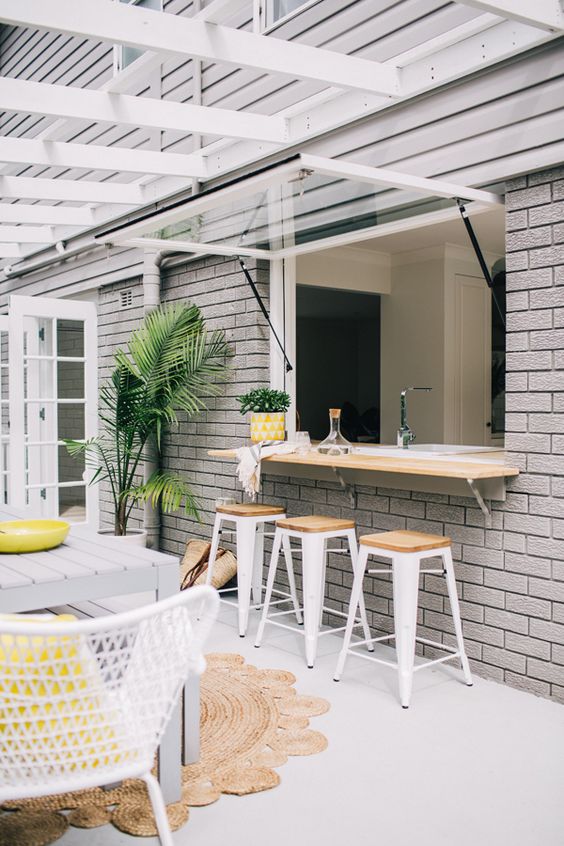 Don't you find these spectacular? To complete your fancy outdoor bar, you need to add some interesting bar stools as well. Choose cute and stylish ones that will make a statement.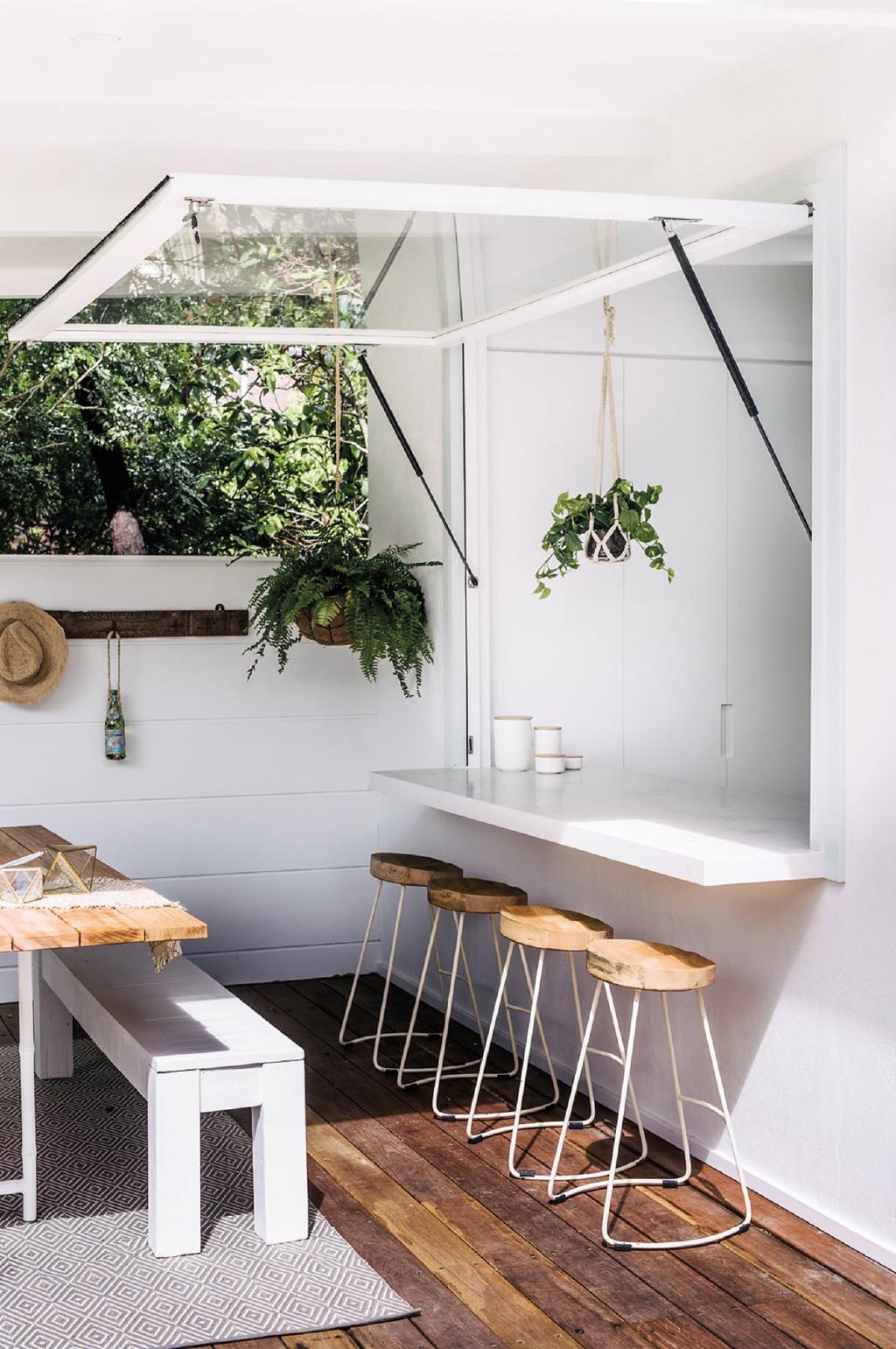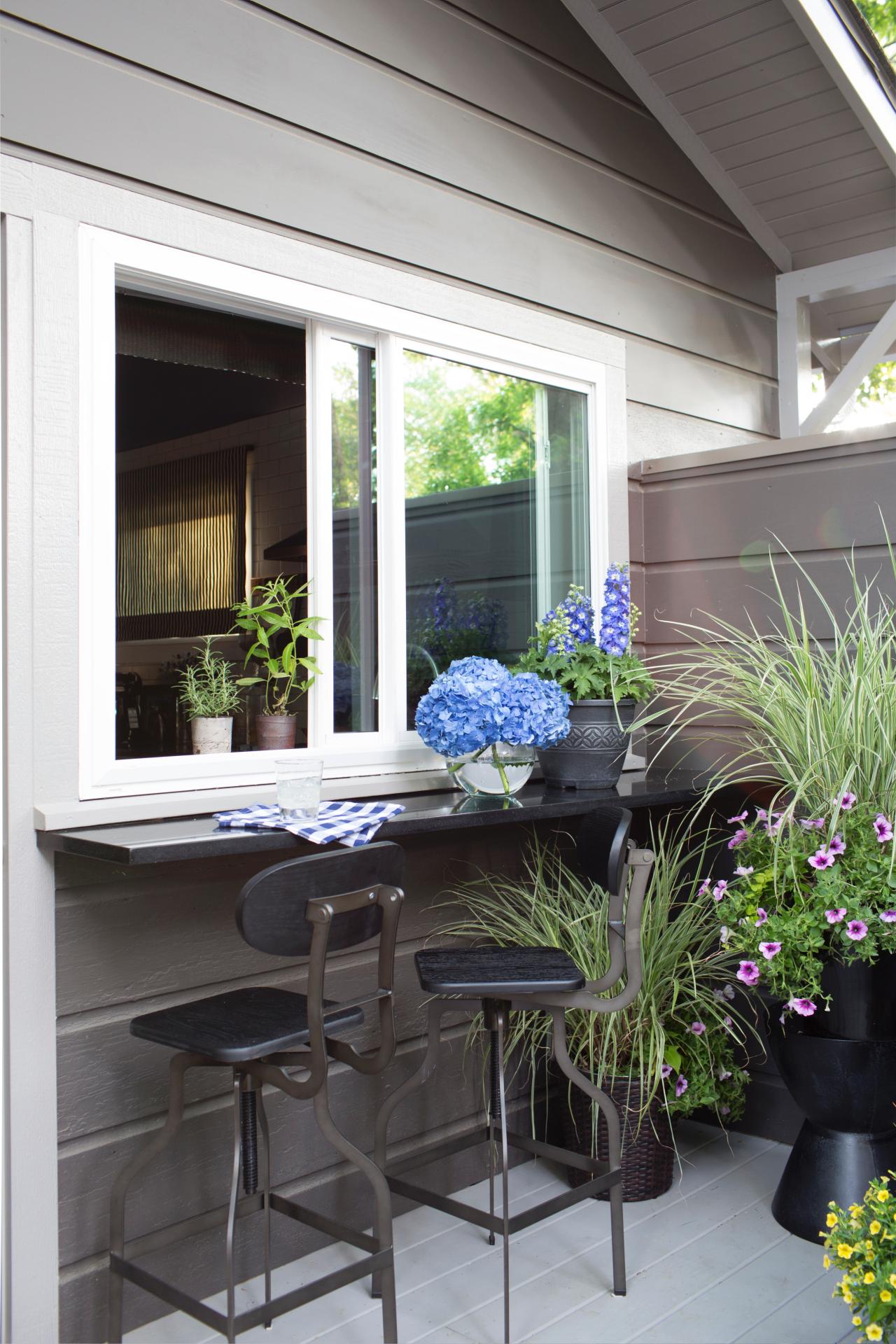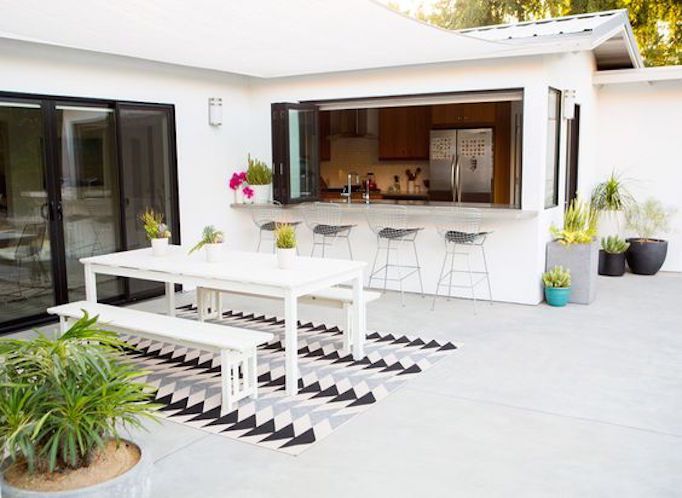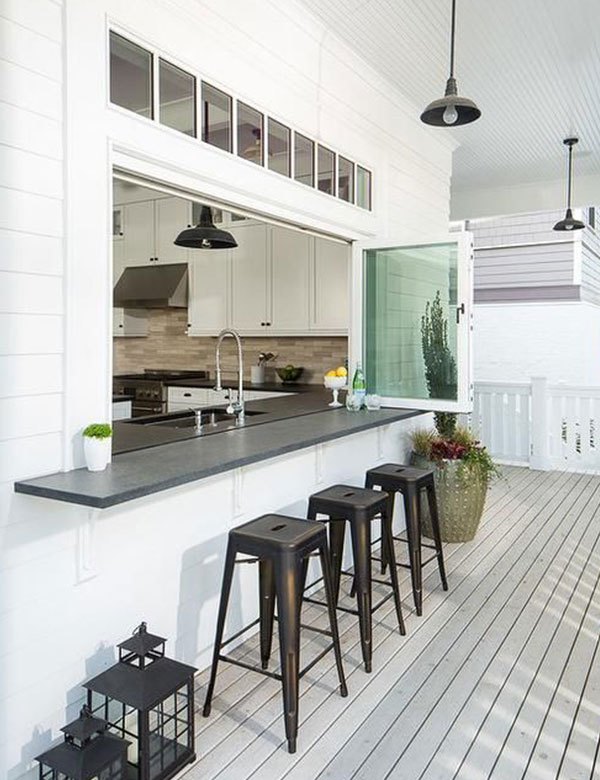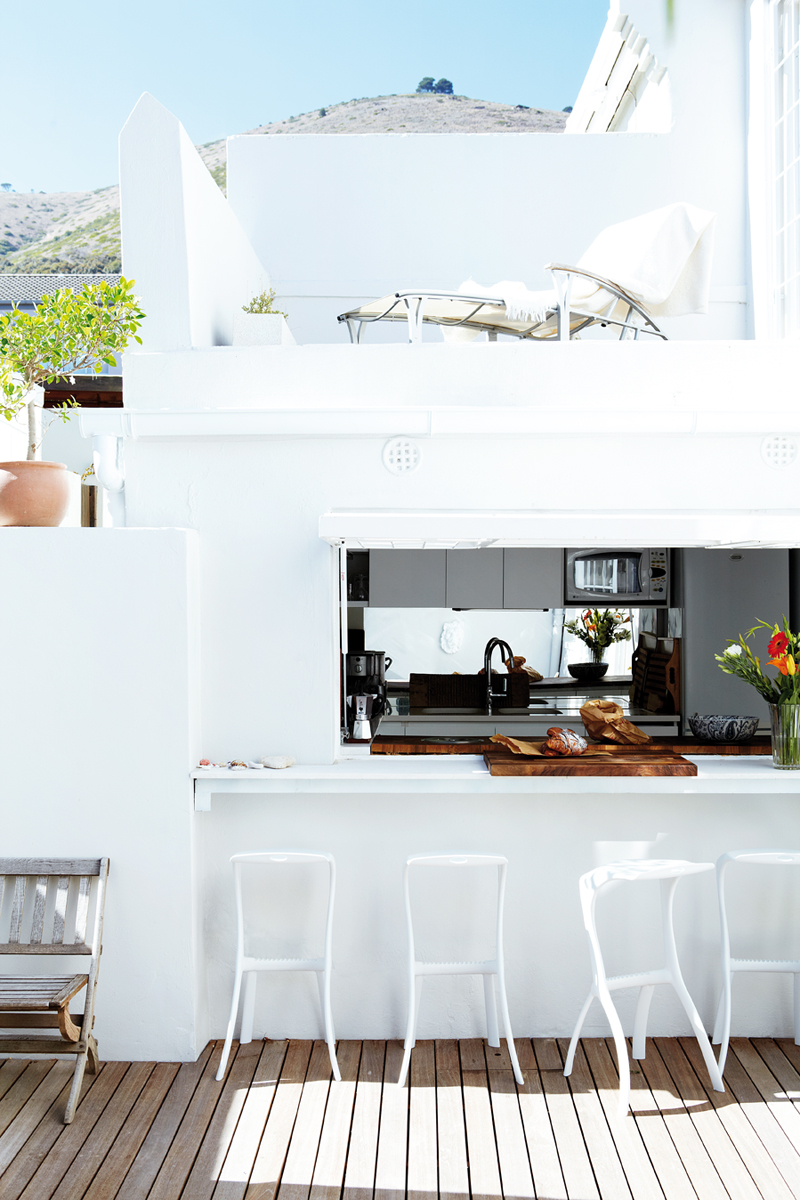 This will become your favorite place! You can have your breakfast in piece here. Or, you can even throw an outdoor party. You can be the fancy bartender serving the favorite drinks of your guests.