Hey there! How are you today? We are always here to show you some amazing ideas to decorate your living room, organize your bedroom and cut the clutter in your kitchen. For today, I have some amazing ideas that will inspire you to give a new look to your small balcony right now.
If you are living in a house, you are probably enjoying the fresh air and sun in your yard. There are so many interesting furniture ideas that can help you make your yard place for relaxation. If you are in a good mood and you have some free time, you can also try to make a coffee table or sofa for your yard.
SEE ALSO: Gorgeous Ideas For More Inventing Backyard
Those who are living in apartments, can't drink their morning coffee in the yard, feel the vast grass on their feet and smell the lush flowers. They can't even think on buying water features, which are perfect items for creating relaxed atmosphere.
If you are living in a small apartment, that doesn't meant that you should give up from the idea of having a garden. I have selected 10 brilliant ideas to help you make your small balcony look like a small garden with flowers and herbs, bench or wooden chairs and table. You can enjoy and relax on your balcony after work, read books in your free time or talk and laugh with your friends.
You can find many diy lanterns and lighting ideas that will make your mini garden more romantic place in the nights. Interesting furniture that fits to every space, pots and colorful flowers will add life to your small balcony and make it look more lively. If you have more space, you can also consider incorporating hanging chairs or hammocks and enjoy your spare time.
The following ideas will help you turn your small space into a small oasis, where you would like to spend your free time. Let's check them out and draw some inspiration. You may find an idea that will fit perfectly your space, style and personality, who knows. Enjoy and have fun!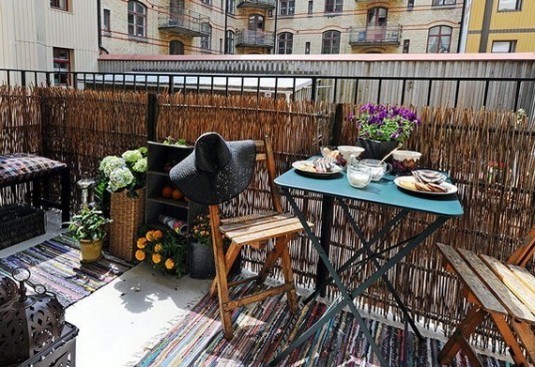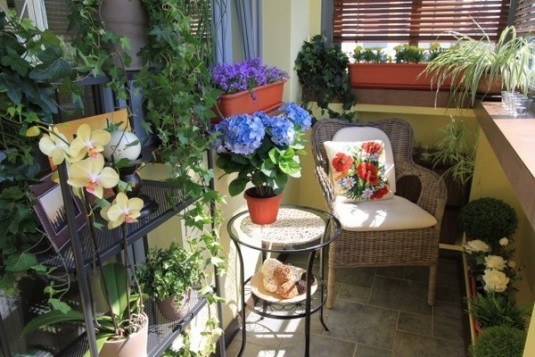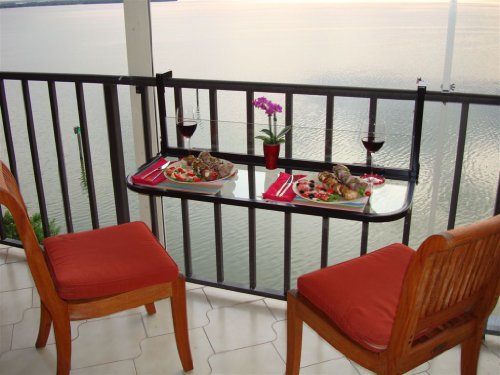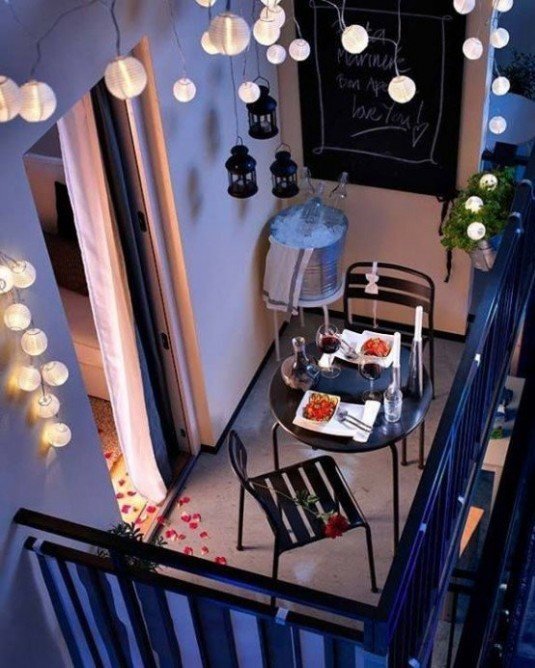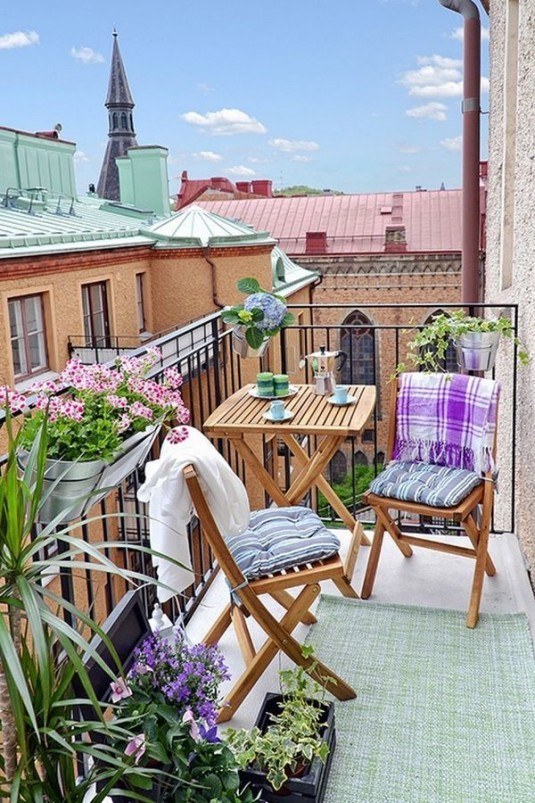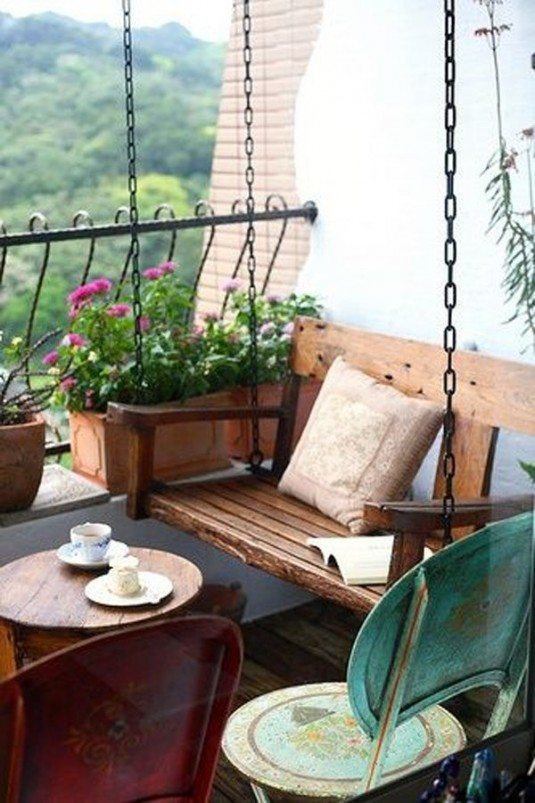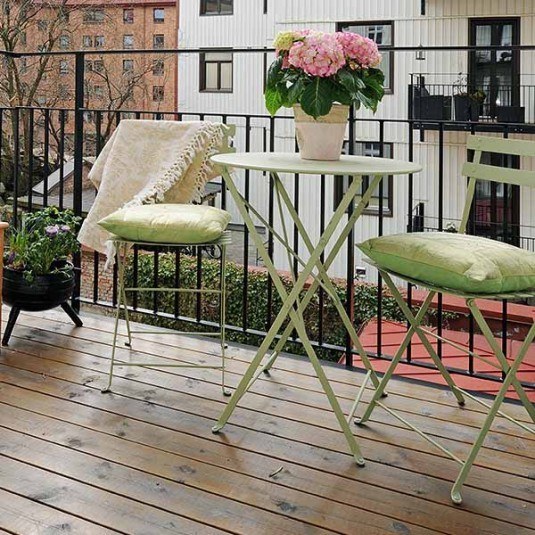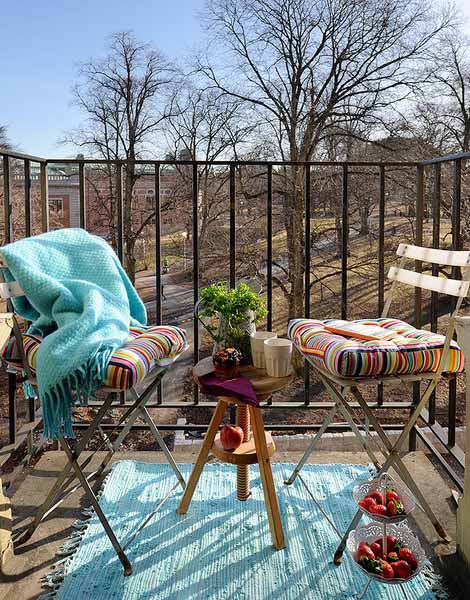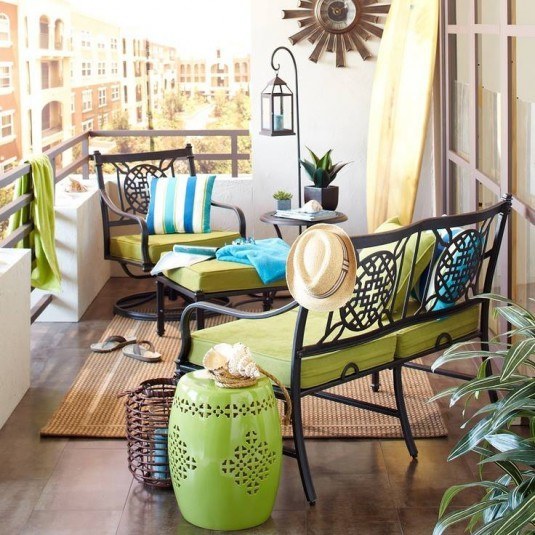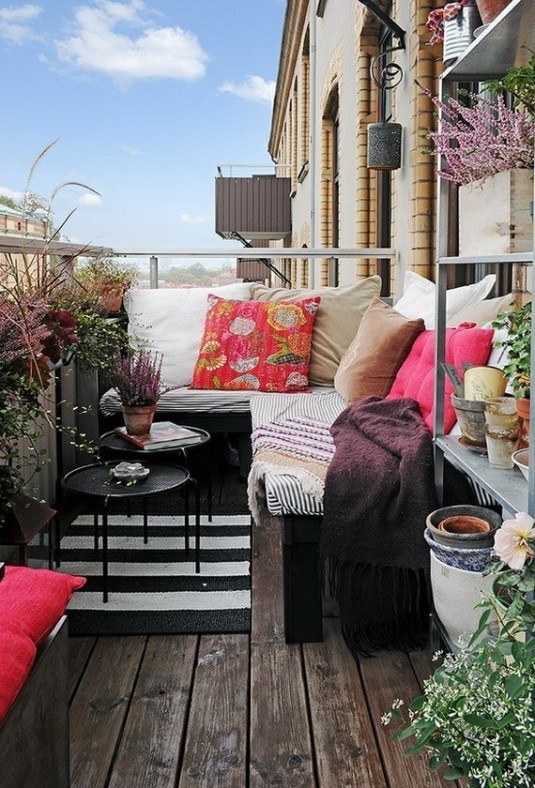 You can easily transform your small balcony into an organized and enjoyable place with some inexpensive decorations, like flowers and pots.
Do you like these small balcony ideas above? Would you like to decorate your balcony with wooden chairs, flowers and herbs? You can share your opinion in a comment below. Thank you for reading! Enjoy in the rest of your day and stay up to date with the content of Karma Stream!