Are you looking for a fun way to bring something new to your home? Today I have an interesting idea that you will like. How about playing with your rugs to achieve a whole new stylish look? If layering rugs sounds great to you, check out these tips and do it like a pro!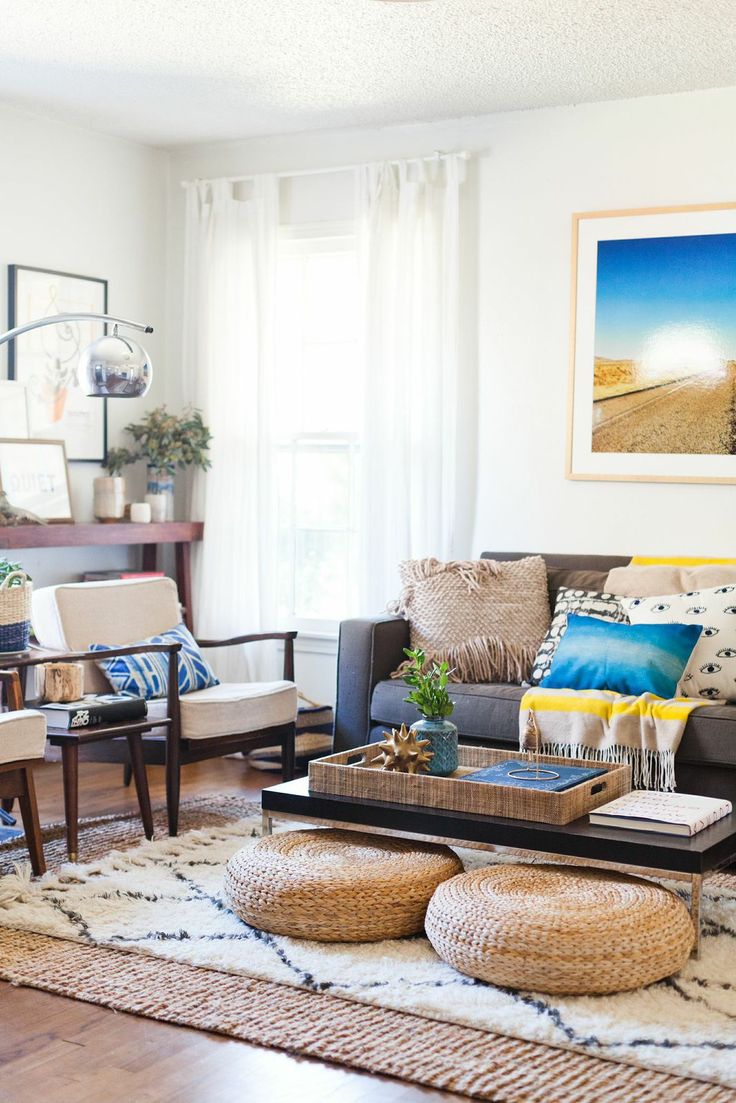 Layering has become a huge hit. It is a great way to decorate a room. Seems like bloggers have gone crazy about it. The concept consists of combining a big rug with an area rug. Why is it widely used? It is a good way to define the space. For example, if you have a wall to wall rug, place a smaller one underneath your sofa so you will define the seating area. There are so many ways in which you can layer your rugs. Follow these tips and you will never make a mistake!
See also:
Bold And Colorful Rugs That Make A Statement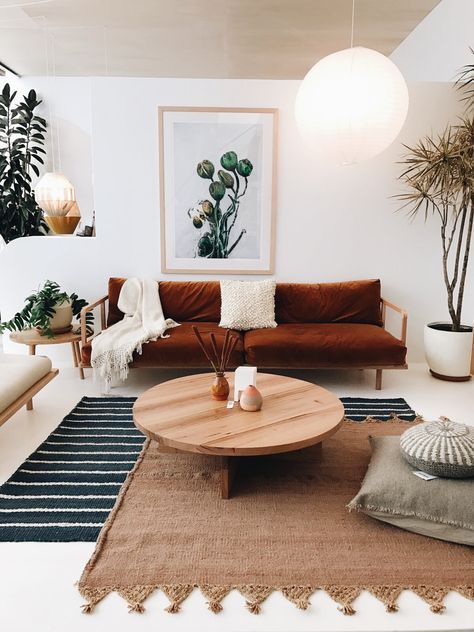 Contrast
Apply the same rule like you are layering clothes. Use contrast colors to make your rugs pop. Use one simple rug as a base. Pair with interesting one.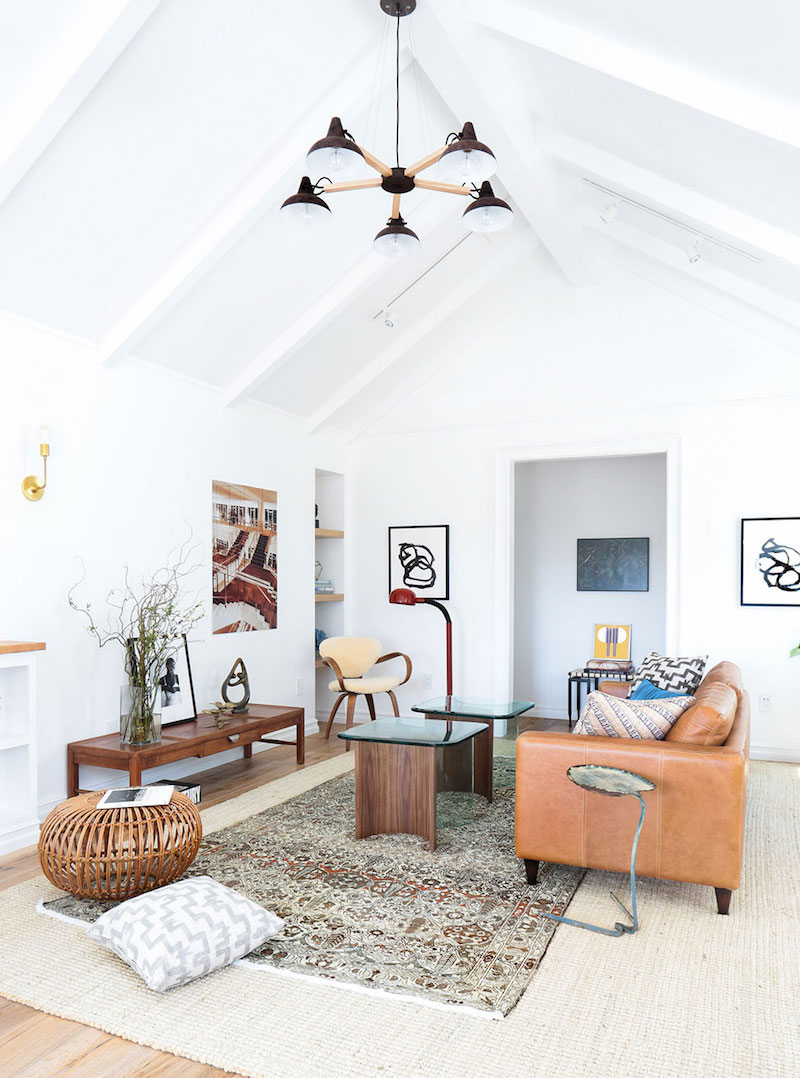 Irregular shapes
If you want to bring an eclectic look into your home, then try rugs with irregular shapes. Take one big and simple rug as the base one. Go with extraordinary one on top of it. You can use one with interesting pattern. Or you can go with a cowhide rug.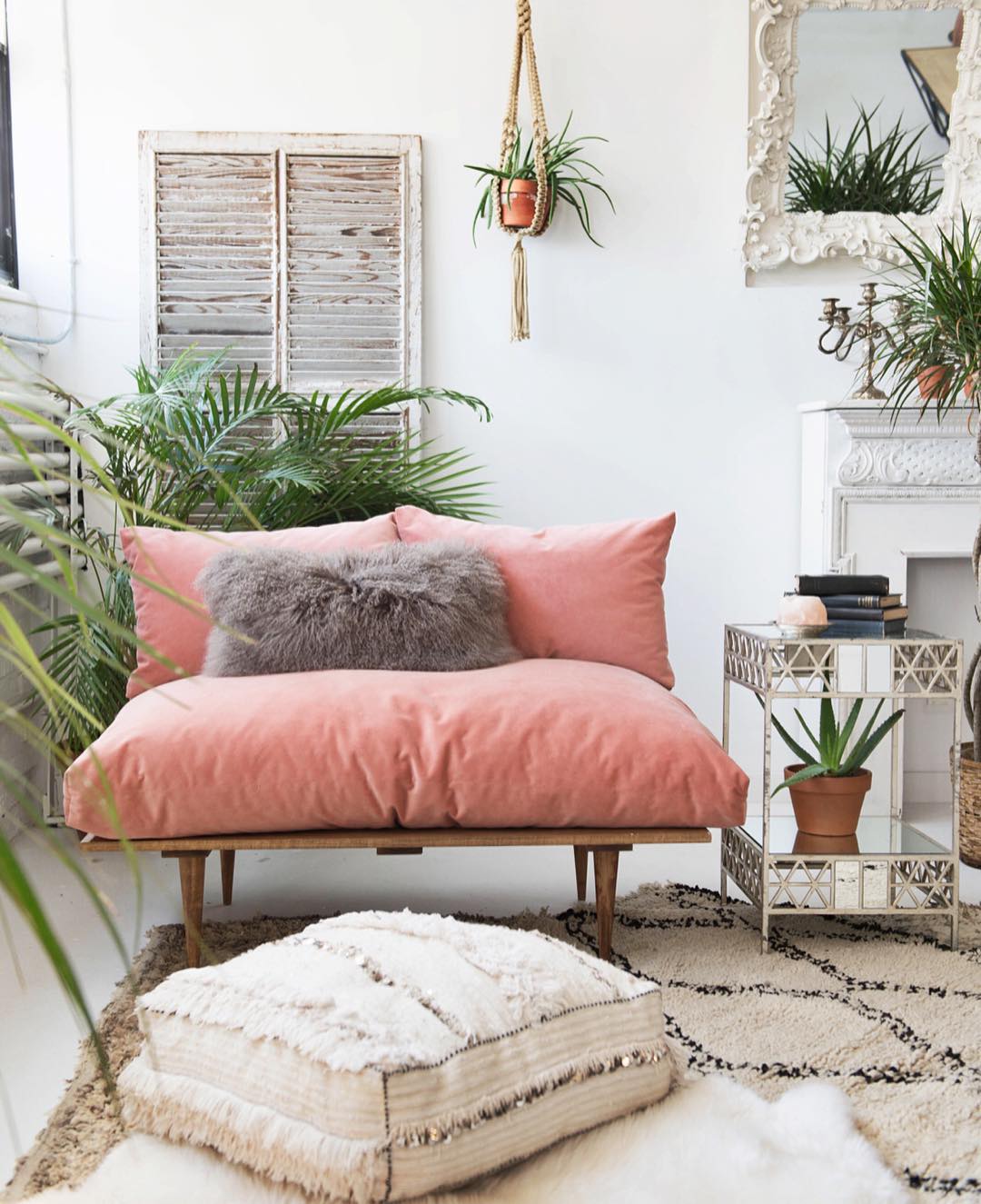 Mix textures
If you don't feel confident about mixing different colors or your room will not bare the colorful look, go for this trick. Simply layer rugs with different textures. Keep the colors neutral. It will bring texture, without looking visually heavy. Mix both fluffy and rough texture to get the look.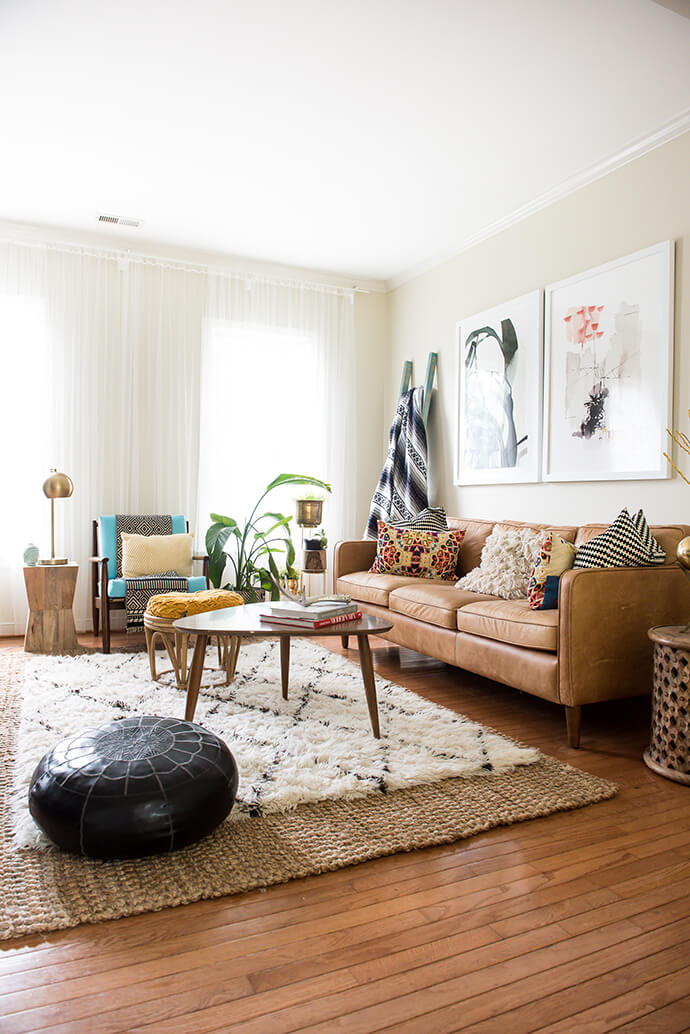 Right base
When trying to find the perfect combination, pay attention to the base rug that you will be using. Choose a flat one, that does not have height. It should be the base, not the statement. Also, be careful with the size. Choose a large rug as a base. it should be larger than the second one, so you get the layered look in the right way.