Good day people! As always, we are here with an interesting post that will give you a helping hand and inspiration for your home. If you are lucky to have high ceiling is your home, then it will make t appear luxurious and spacious. A living room would look so nice. On the other hand, designing a space with a high ceiling is a bit tricky. How to manage to do this in the right way? I suggest you to check these High Ceiling Living Room tips !
See also:
Eye-Catchy Chandelier Ideas And Tips For Choosing The Right One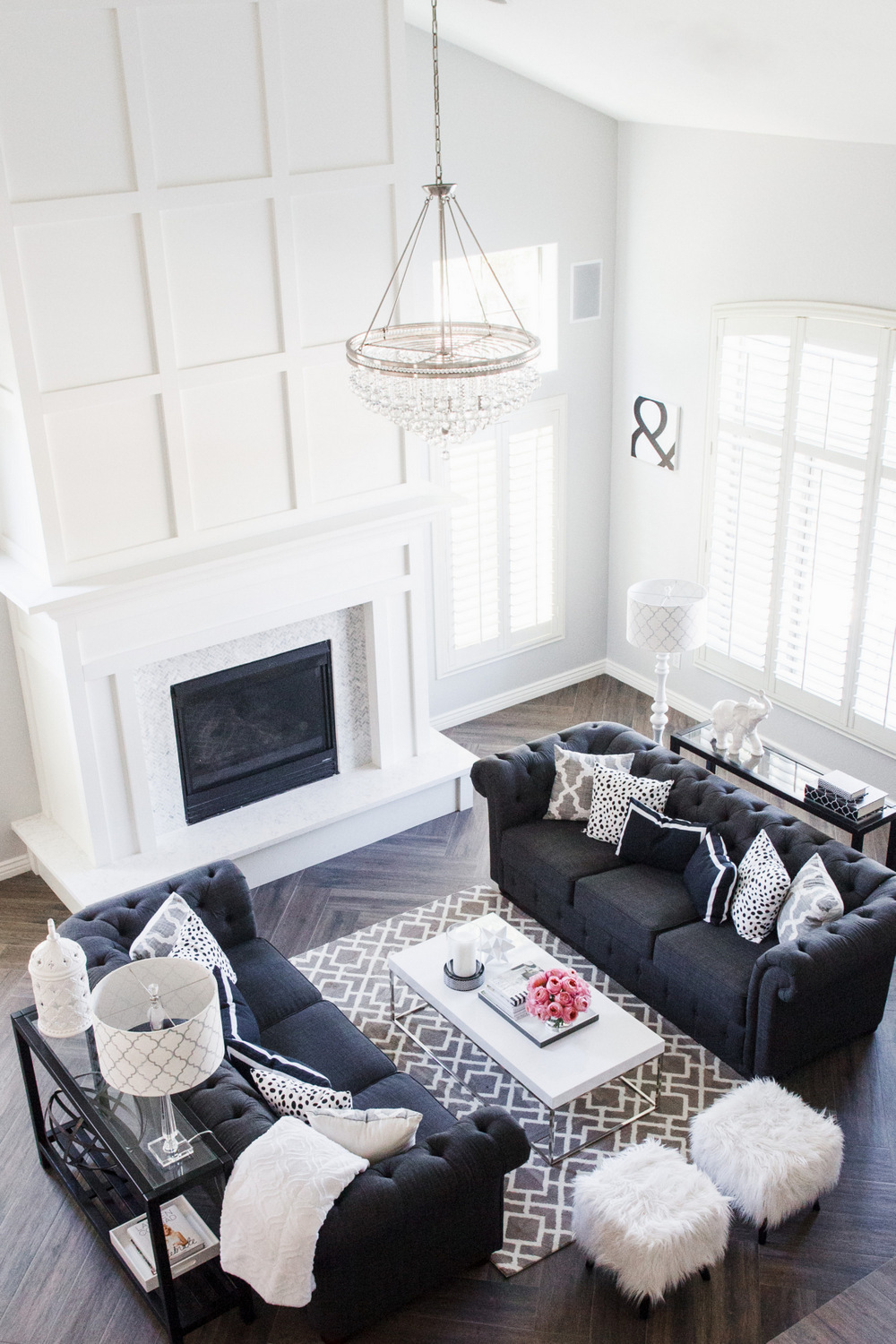 Seems like designing a living room with a high ceiling is tougher than you though. Having too much space can be a disadvantage, rather than an advantage. But why? Proportion is the reason. Large spaces need large pieces of furniture and decor. Otherwise, it will look strange. The most important tip is to place a few large things, rather than many small ones.  This will help you avoid a cluttered and empty look. Large and tall pieces of furniture, rather than low ones will be the right pick.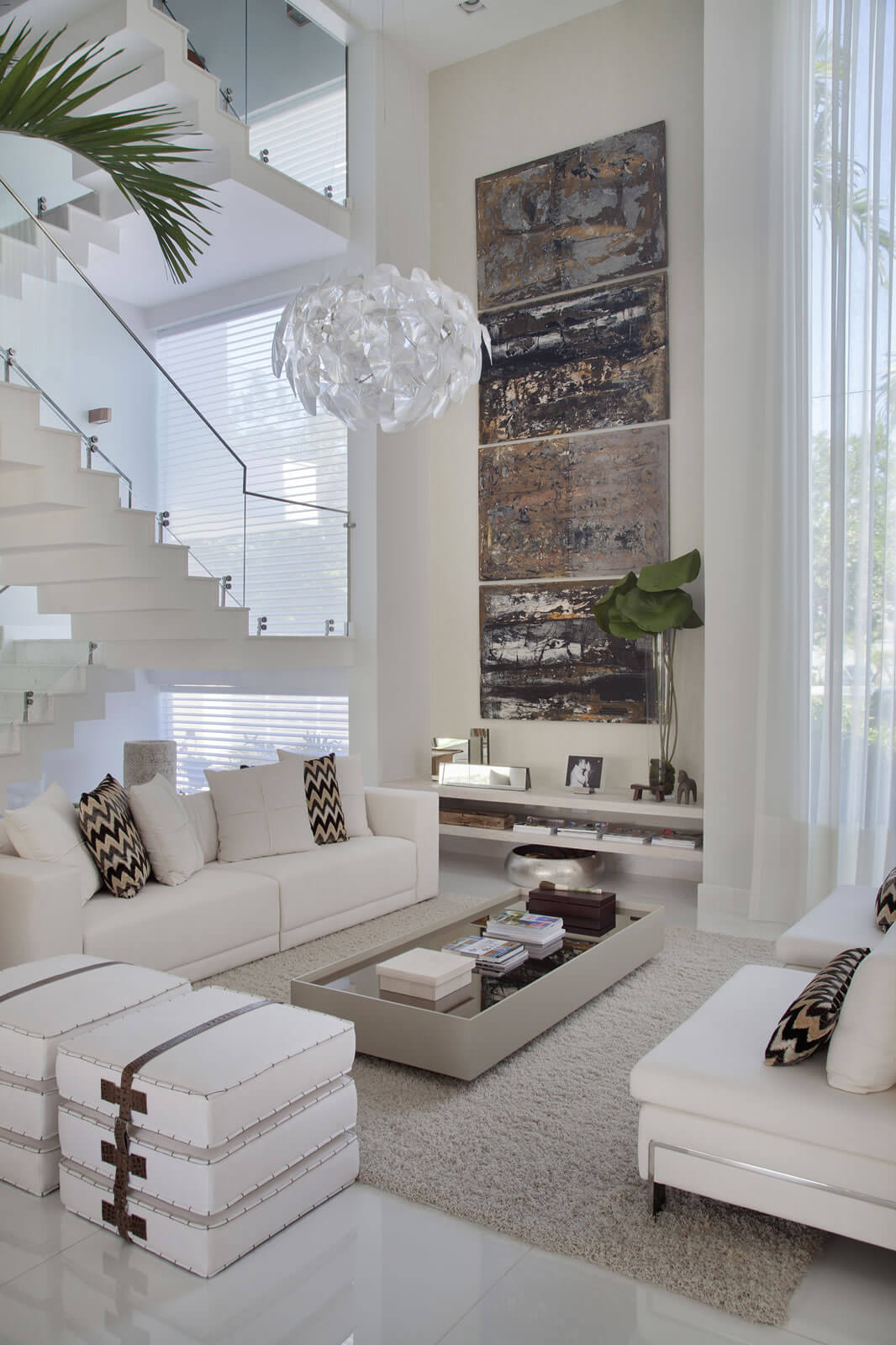 High ceilings will go along with tall items. This will help you achieve balance in the space. Go or a long rectangular shapes artwork to fill the empty space. Or, build an fireplace all the way to the ceiling. This will create a feeling of harmony.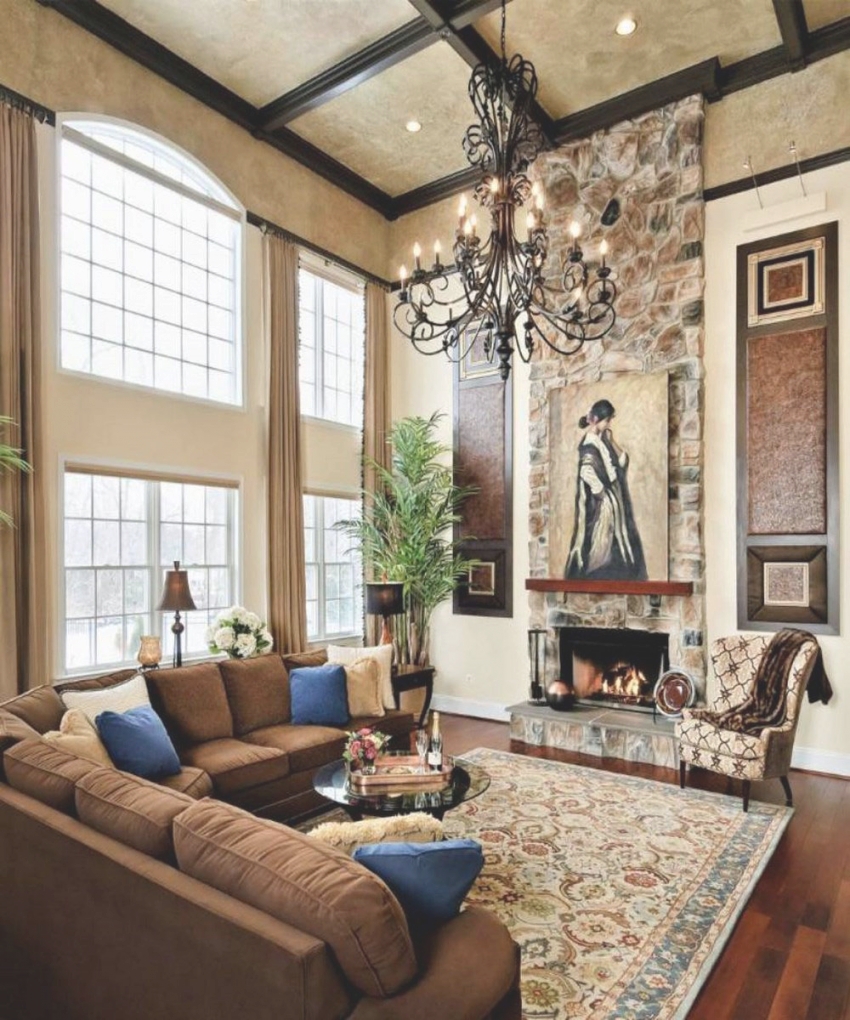 When it comes to lighting, you should choose something big and eye catchy. Since the ceiling is high, chandeliers and pendant lights are a way to go . Choose really big ones that will get noticed in he large space.