Are you looking for interesting home design ideas?  Today I have a good idea for what to do with your living room. If you want a colorful, but in the same time relaxed look this is for you. Check out these bohemian living room tips and see how to do it!
See also:
Fascinating Bohemian Bathroom Ideas Perfect For Relaxation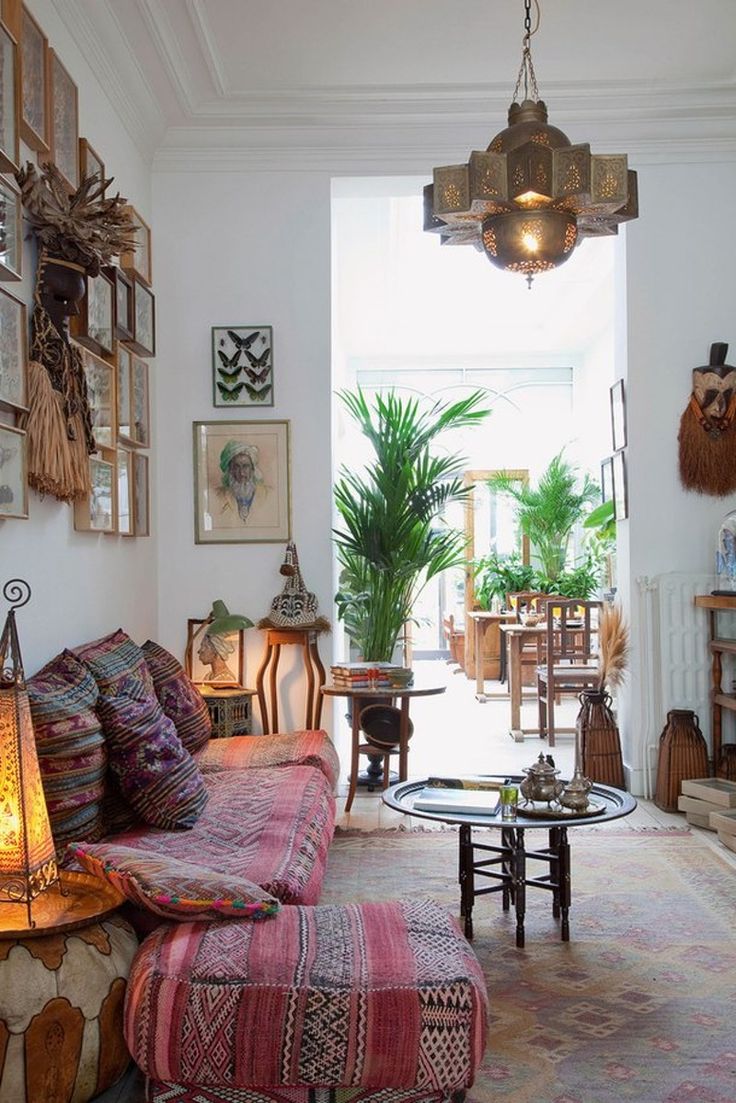 Why choose Bohemian? It has become so popular in interior decor lately. The colorful and relaxed look that it has has conquered many. Boho features a slight different style that some would love, some would hate. It is rich with details, patterns, colors and textures.  The Bohemian style is going towards maximalism. If you love the rich look that it has, then you should implement it in your home. check out these excellent ways on how to do it!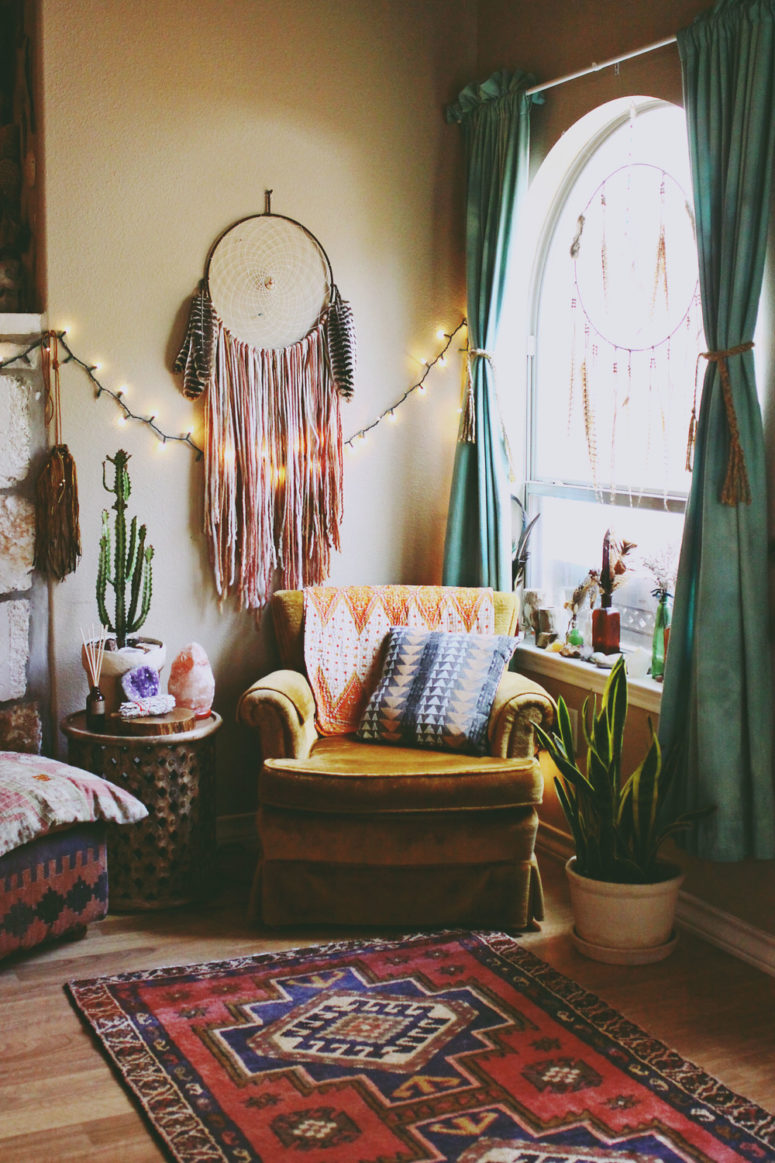 Add some tassels
Boho is all about those cute details. And adding lots of them is a must. You can go for tassels, charms and pom poms. They will bring the Boho vibe that you want. You can hang them anywhere, and it is advised to do it everywhere!
Lots of plants
Boho stands for natural things too. And that means lots of plants. Decorate your home with as many as you like. They will freshen the look with the greenery. You can use funky planters to bring a fun look.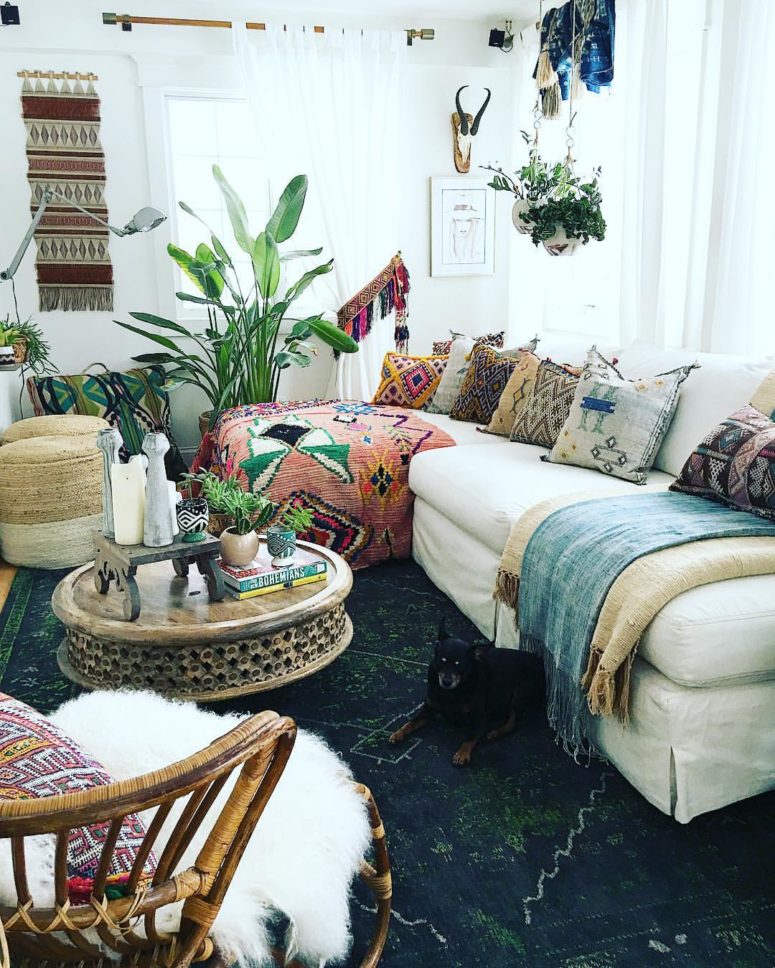 Colorful rug
Since we know that Bohemian has the richness with details, you can play with the rugs. Choose colorful ones, with eye-catching pattern that will add eclectic look.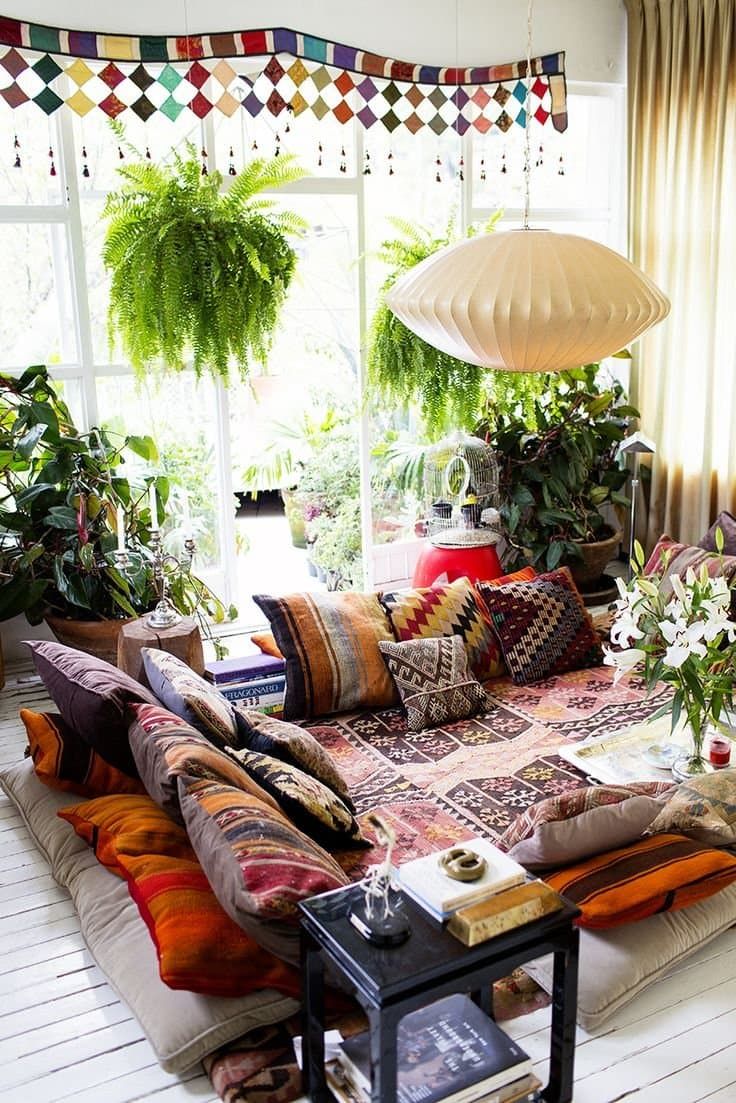 Pillows
If you instantly want to give your living room a Bohemian note, throw a few colorful pillows on the sofa.  Choose interesting patterns and vibrant colors to get the look.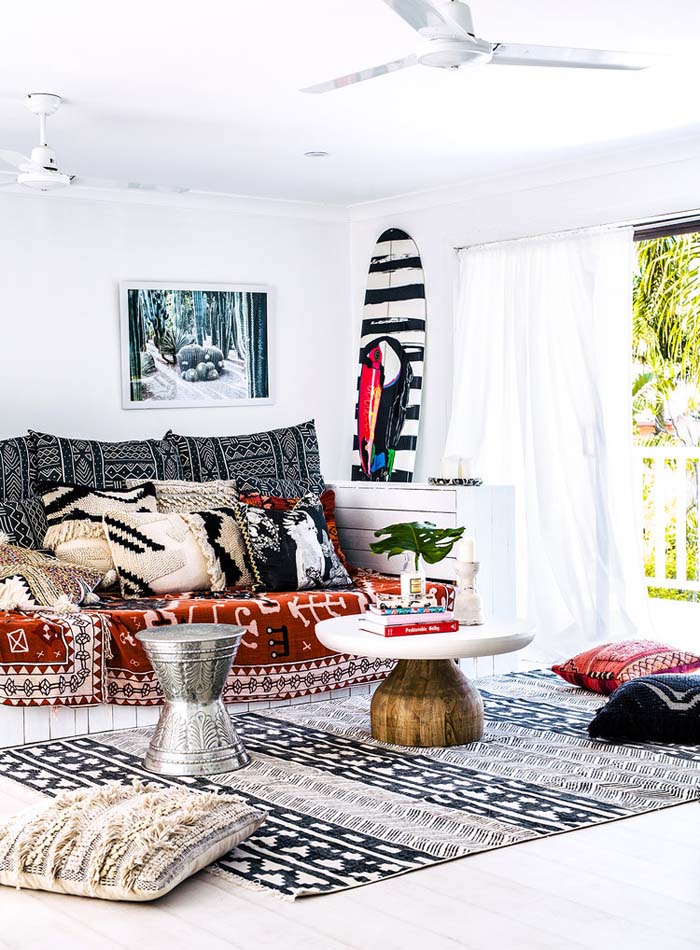 Indoor hammock
Nothing looks more Boho than an indoor hammock. It will make your living room look more cozy and relaxed. And it will look excellent.