Good day to you all! Do you want to make a quick and effortless update in your kitchen? We are always here with some fun ideas for you. And giving a quick makeover to your fridge is something that you want to consider. Actually, you don't need to spend much money and time. But, the end result will really make a difference. There are so many options for updating it. Read on and check the Stunning Fridge Makeover Ideas that are too easy!
See also:
14 Small Kitchen Storage Hacks That Will Save You Some Precious Space
Wallpaper
If your kitchen is all-white and you feel like it needs some visual interest, then you should play with wallpaper. It is a nice way to spruce up your fridge. On the other hand, it will not be expensive. and you have so many patterns to choose from.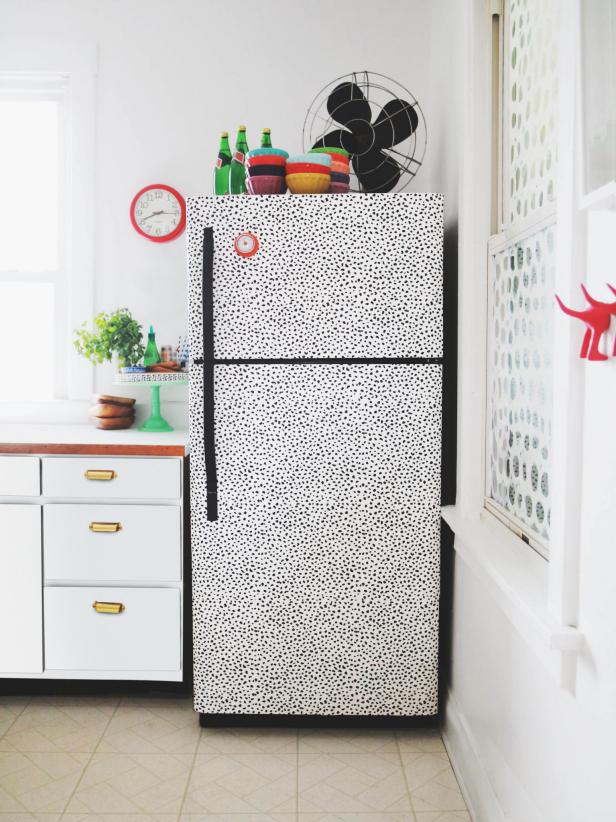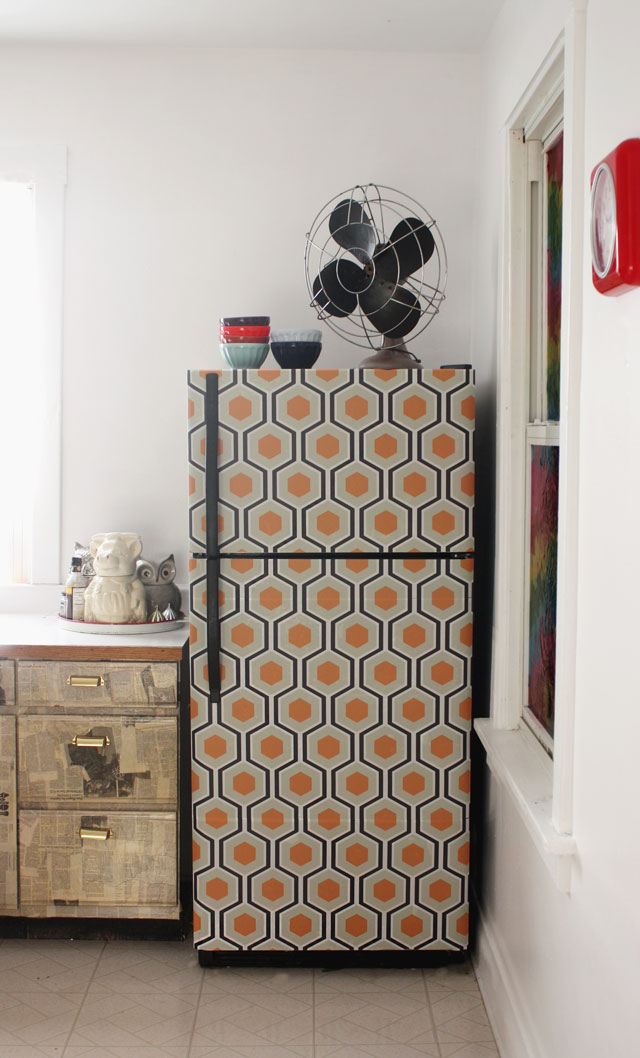 Contact paper
This one is even easier. Contact paper is a huge hit in the DIY world. And that means that you are free to cover your fridge with contact paper. Although, the choice might be little limited.
If you want to go for a luxurious look, then choose a marble one. Add golden strips and your fridge will look so elegant.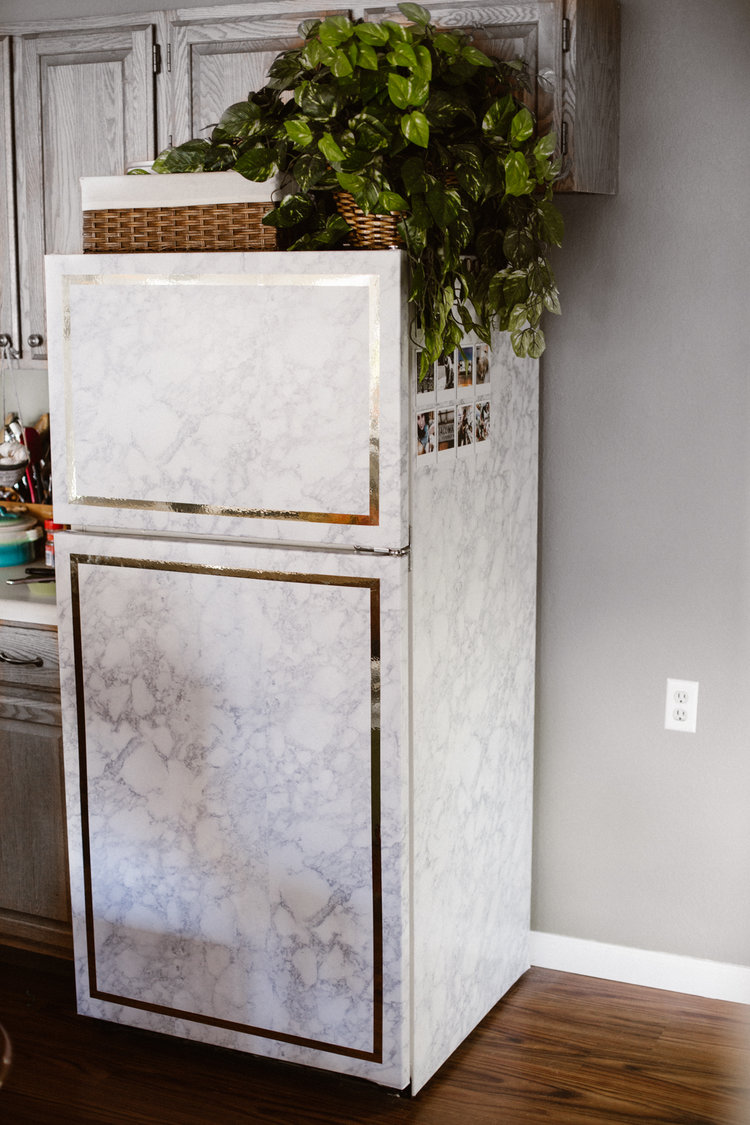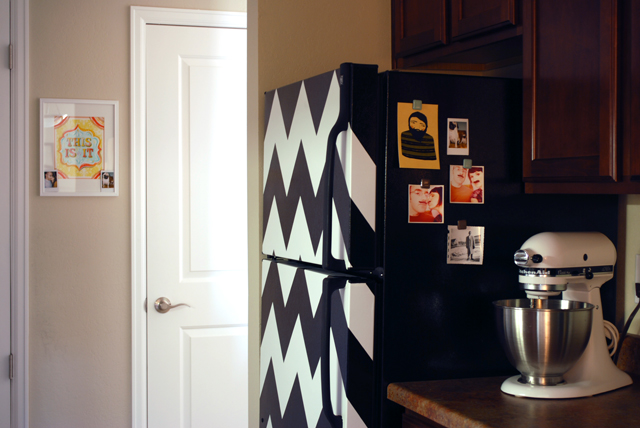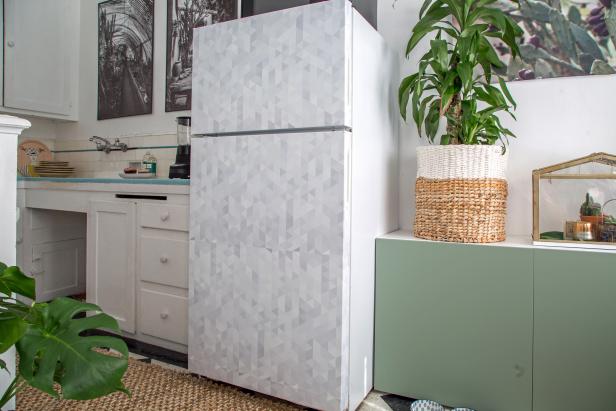 Washi tape
This is perfect if you want to give your fridge a quick makeover. Washi tape is tape that comes in interesting colors and patterns. And this is what makes it perfect for your fridge makeover. You can use it to create fantastic patterns.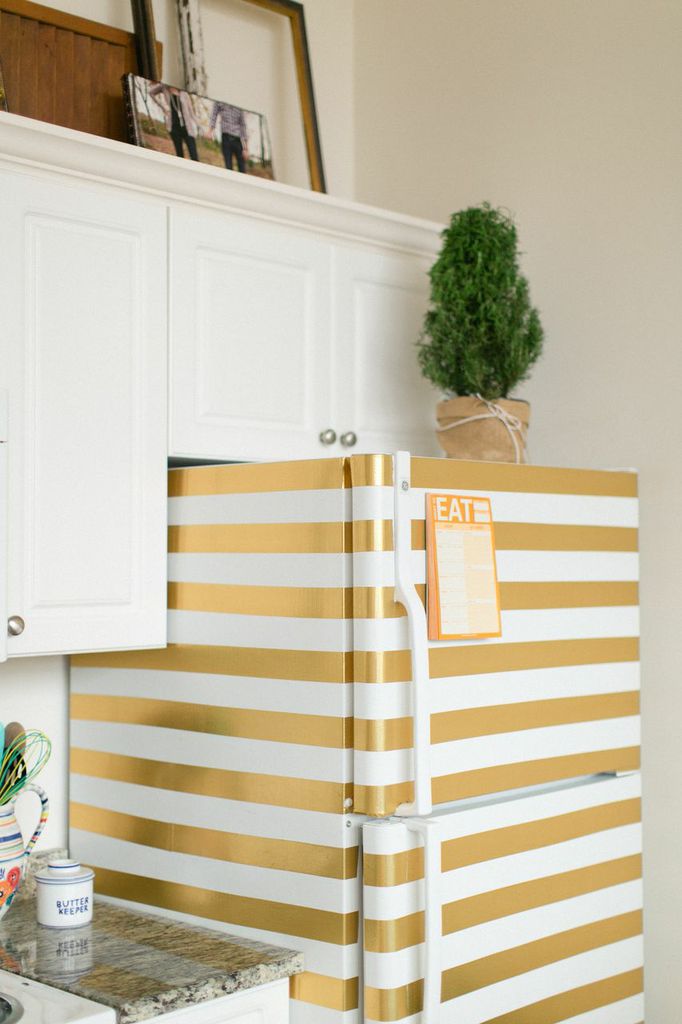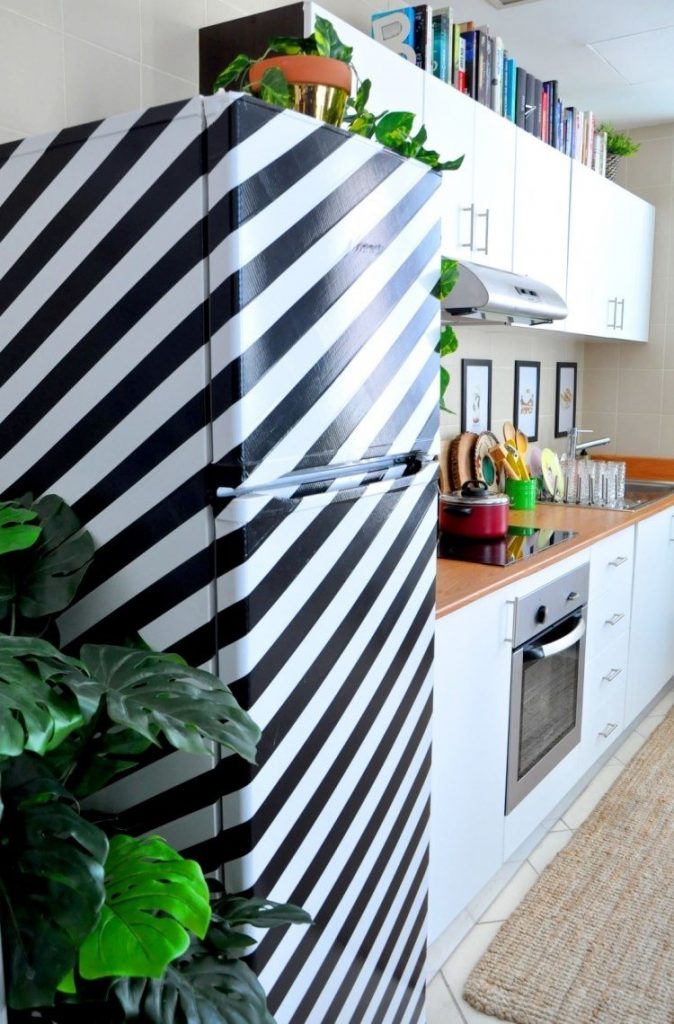 Chalkboard paint
Painting your fridge and turning it into a chalkboard is something that is very popular. The black matte finish is something that will fit in any kitchen design. Your kids will love this too. Plus, you will have enough space to write down notes . Also, you will never forget your shopping list as you can write it down here.  However, chalkboard paint is something that you should be careful with. Always fully read the instructions from the manufacturer.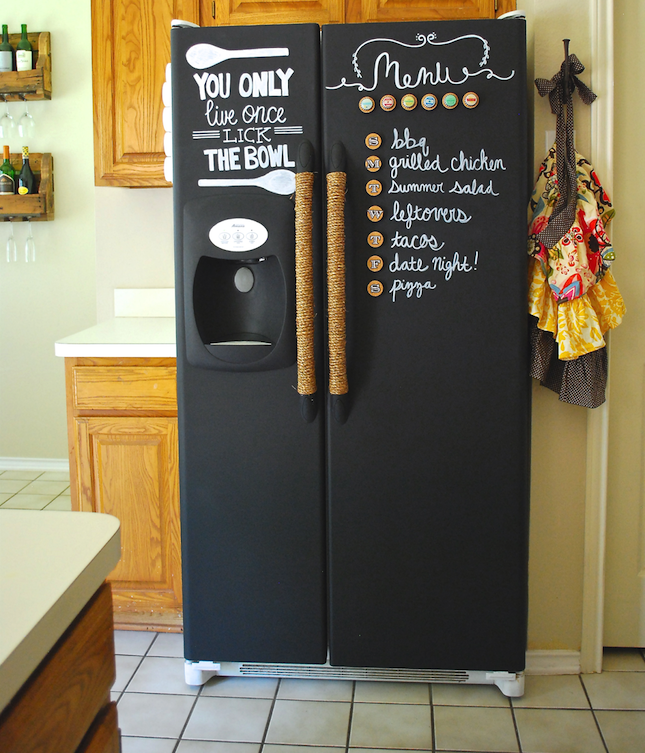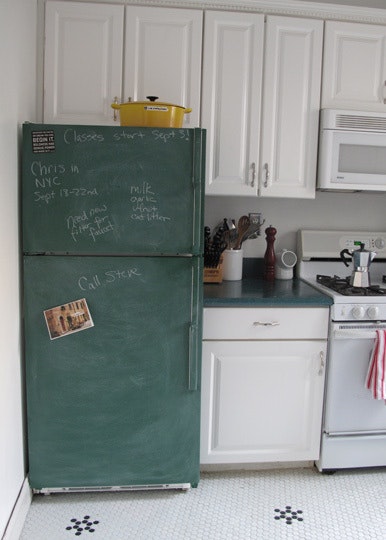 Paint
Vintage fridges are an item that will bring charm. Especially if you paint them in a bright color that will make a statement.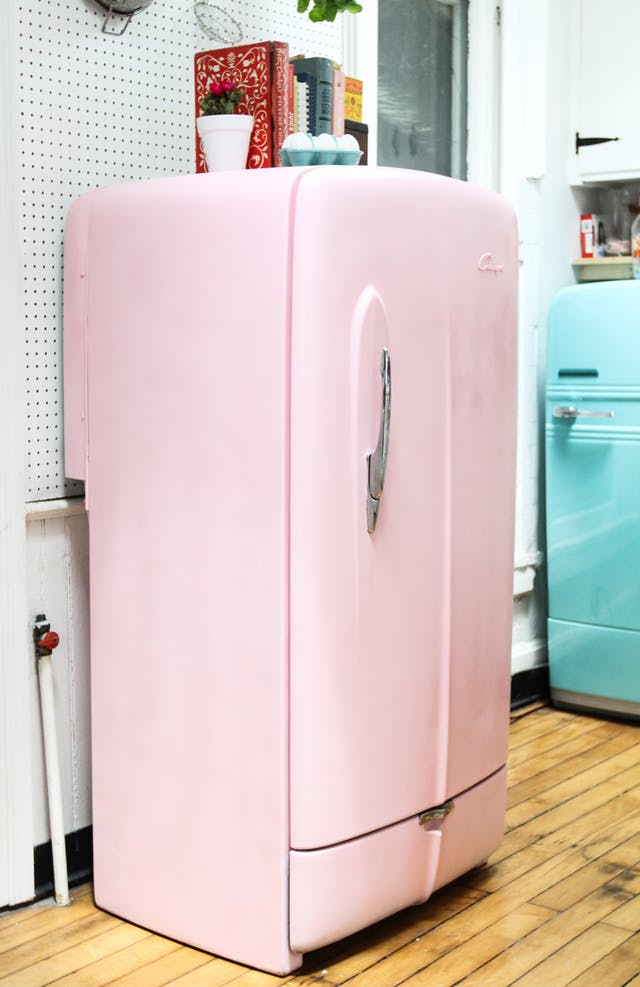 Polka dots
Small golden circles can be a great addition to your white fridge. You will have your polka dot fridge in no time.