Do you want tasteful pumpkin decor in your home? Don't worry, because I have some helpful tips and tricks for you. They are all easy to implement, so anyone can do it. Decorating with pumpkins is so affordable and gives those cozy fall vibes. Whether you like to decorate with real or faux pumpkins make sure that you check my guide!
Don't forget to check thee ones as well: Pumpkin Decor Ideas That Look Incredibly Stylish
Cozy up the bookshelf
Are you hooked up to bookshelf styling? Don't forget to include pumpkins in your seasonal decor. They are a nice object of interest, because of the specific shape and texture. I love how they lift up small pumpkins using a pile of books. This is the secret trick that decorators use to style bookshelves.
If you want to know more about bookshelf styling, head to this helpful post: Clever Bookcase Tips To Show Off Your Collection The Right Way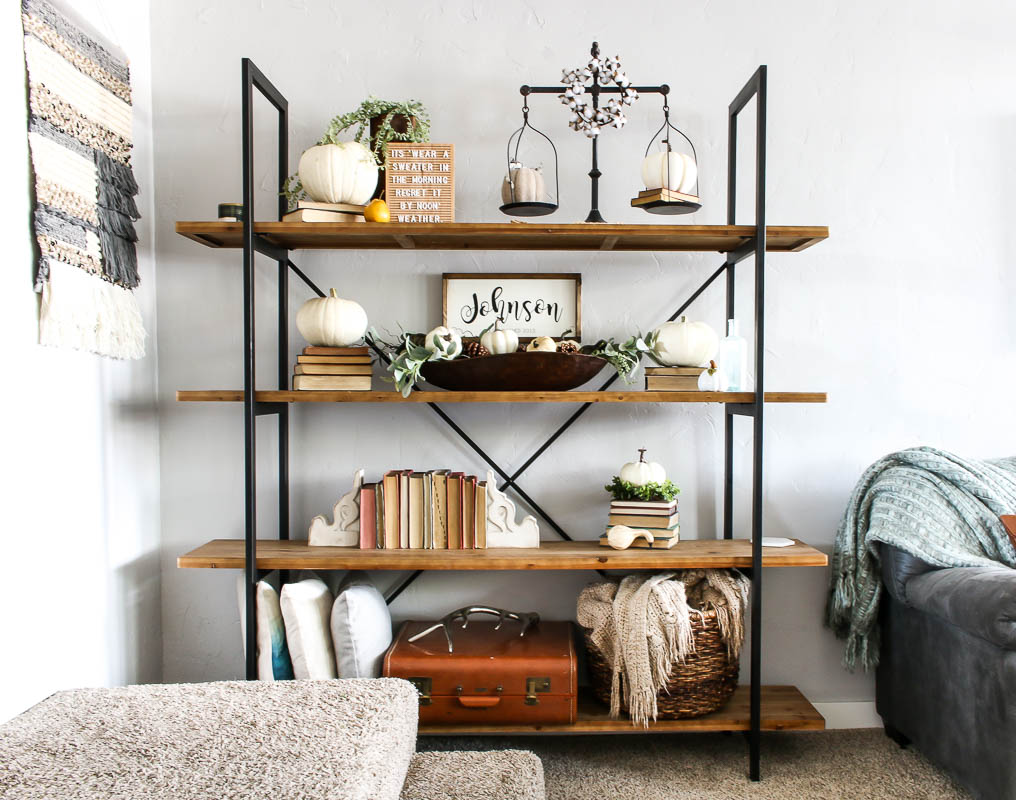 Staircase pumpkin decor
Don't forget about the staircase. Spread a few larger pumpkins to add the fall vibe. I love how these green pumpkins look rustic and natural.
Are you a DIY lover? Don't forget to check our collection of excellent DIY fall decor ideas: Cute DIY Pumpkin Decorations To Welcome The Fall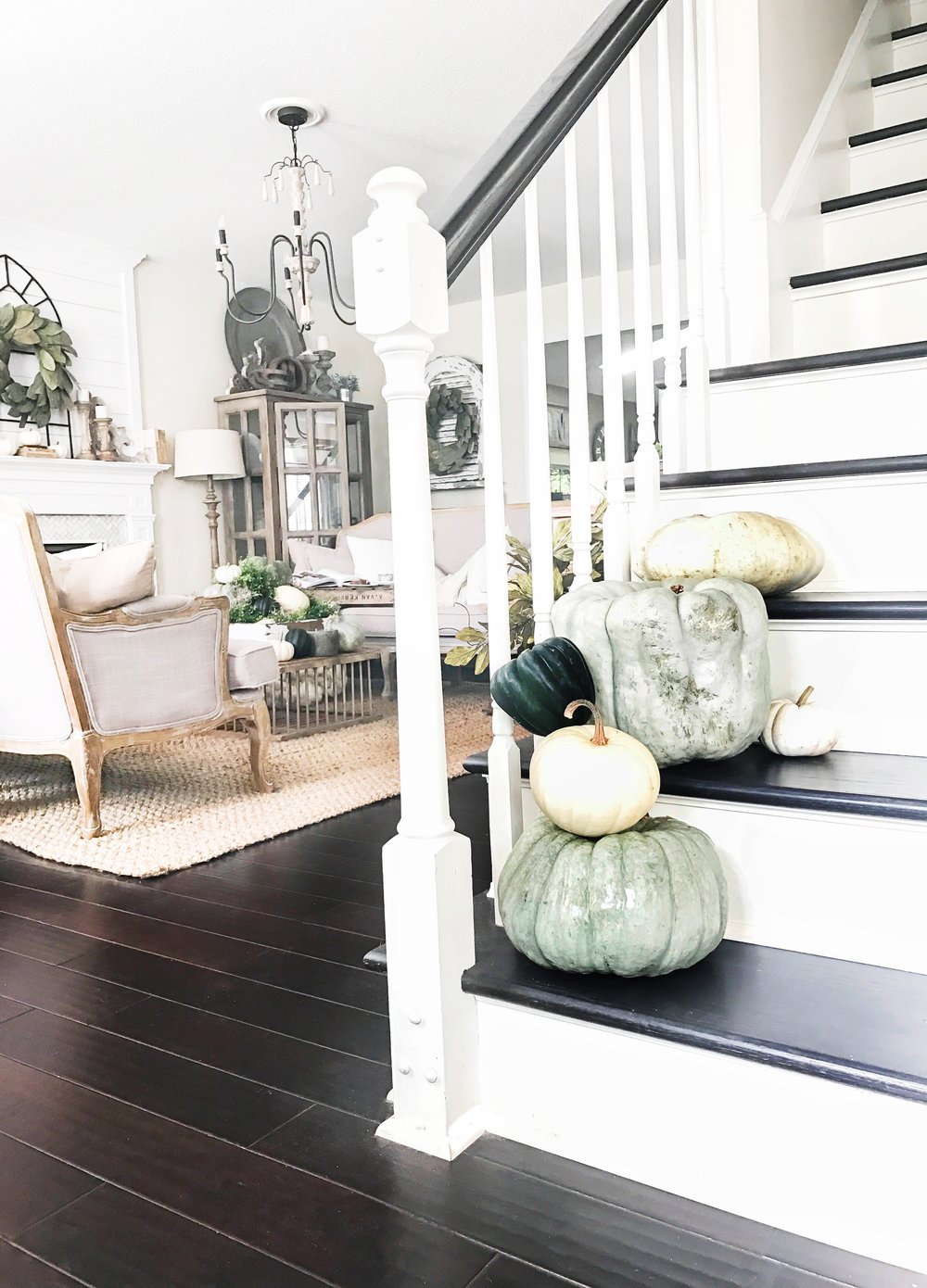 Decorate the dining table
Don't you love how this DIY centerpiece brings the cozy vibe? The natural elements dominate with their different textures. Start with a woven tray, add a dish with small pumpkins. This one is small, so it is slightly lifted using small plates. Add a vase with branches and two gourds.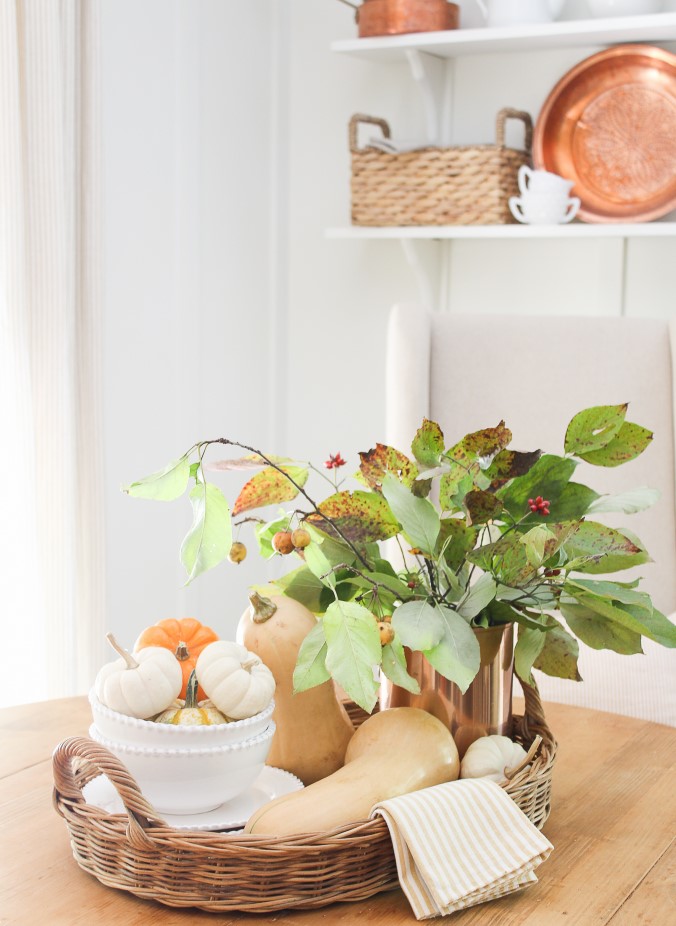 Fireplace fall decor
If you feel like you want to bring uniqueness, then this trick is for you. If you have a fireplace that you don't use, simply stuff it with pumpkins. All kinds of them! Big, small, natural, plastic, velvety.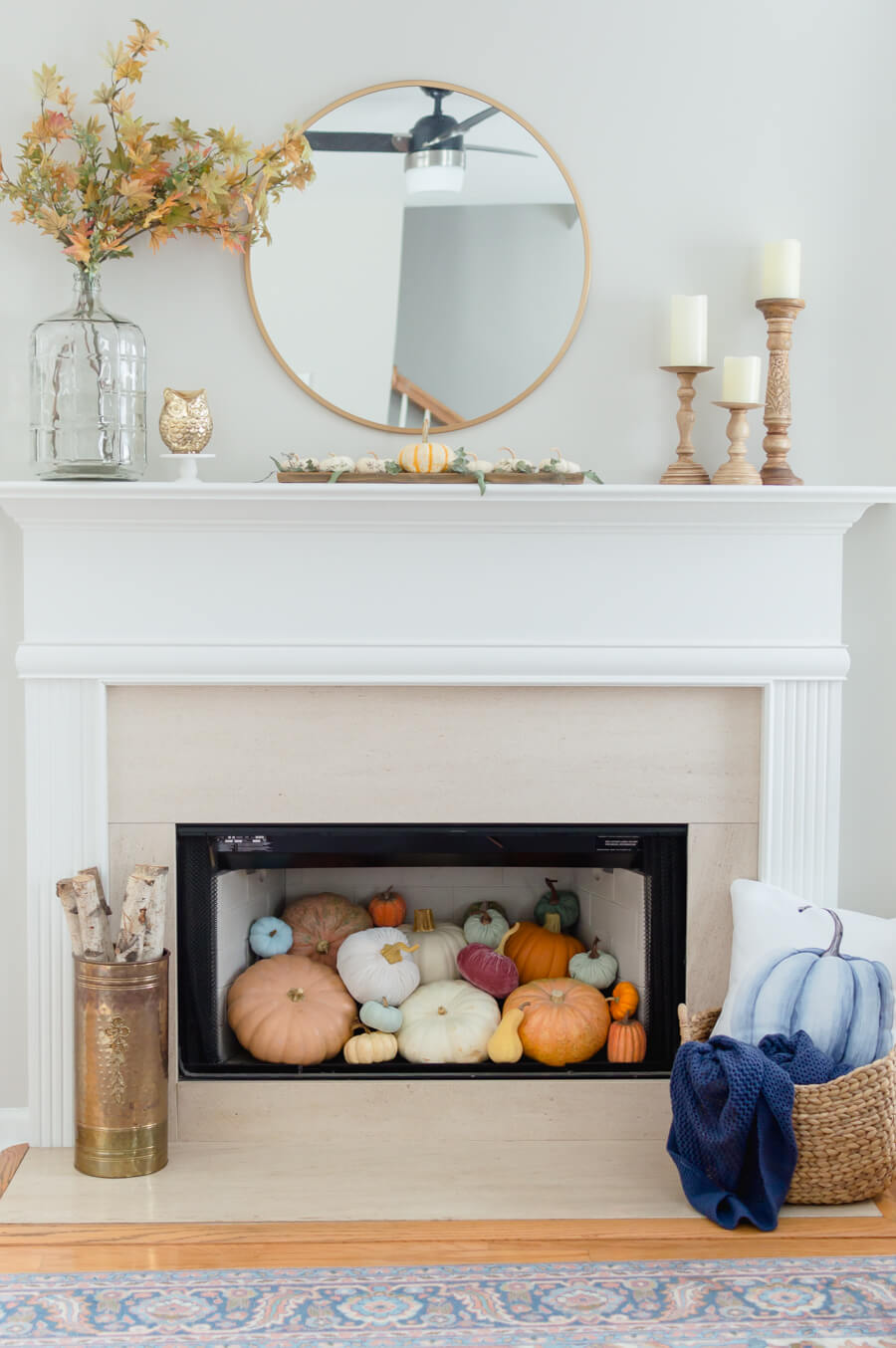 Kitchen fall decor
Don't forget about the kitchen too! The crucial thing when decorating is to play with height. And this example does it the right way.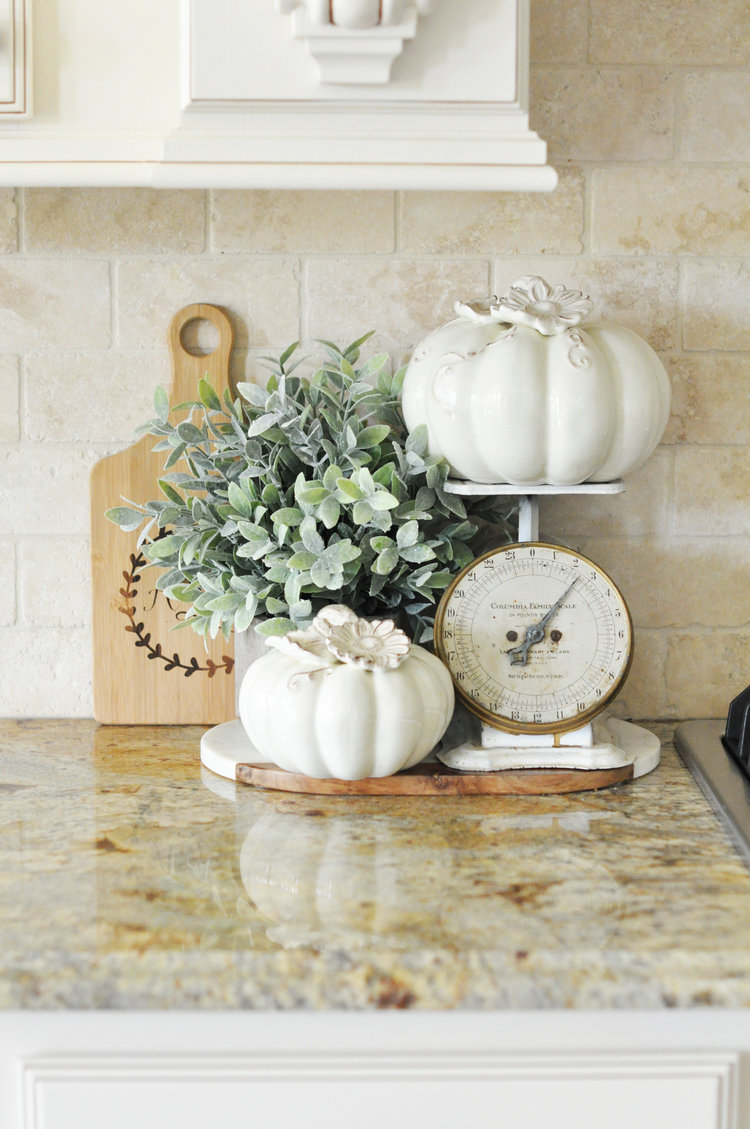 Mantel pumpkin decor
Do you love to fill the mantel with seasonal decor? Feel free to do your pumpkin decor here too. How to make it work? Simply use an odd number of objects. It works every time!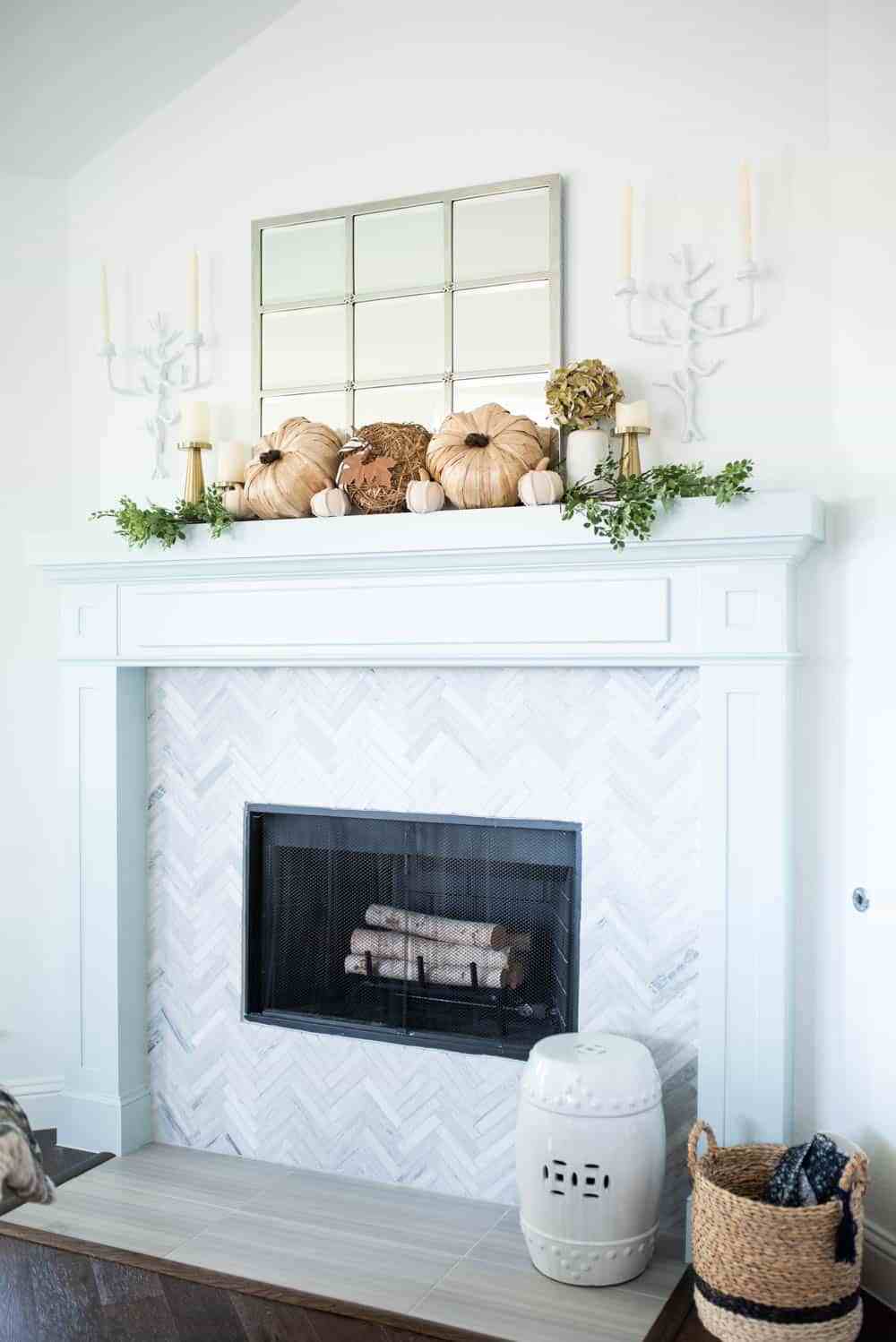 Don't forget about entryway decor
Do you want to make your home more welcoming? Then, don't forget to bring the fall vibe in the entryway. I love how this one looks. It is pretty simple to make, you only need one bowl, small pumpkins, branch with autumn leaves, a vase, and three books.