The Parisians are synonymous with style and fashion, and when it comes to interior decor, they have mastered the mix of contemporary and classic to perfection. The exquisite mix of new and old, their decor is the definition of chic: beautiful interiors with traditional color schemes and vintage details are balanced by modern pieces.
SEE ALSO: Brilliant Decor Ideas to Add Greenery to Your Space
When antique elements and ornate detail are matched with lush fabrics and sleek furniture, the end look is freshly French and feels lovely, very relaxed and comfy. Here are some ideas of how you can decorate your space like a real Parisian. Enjoy!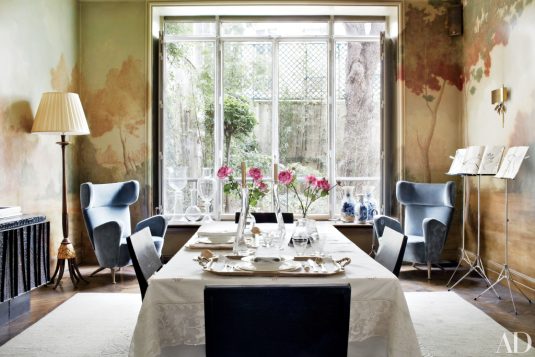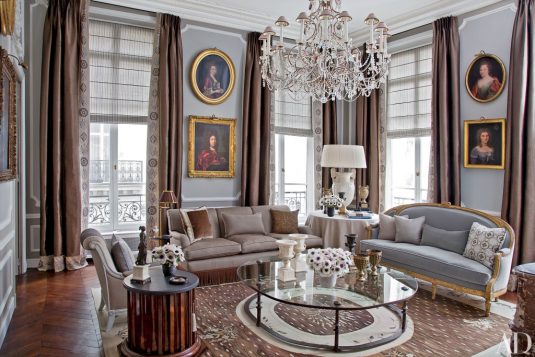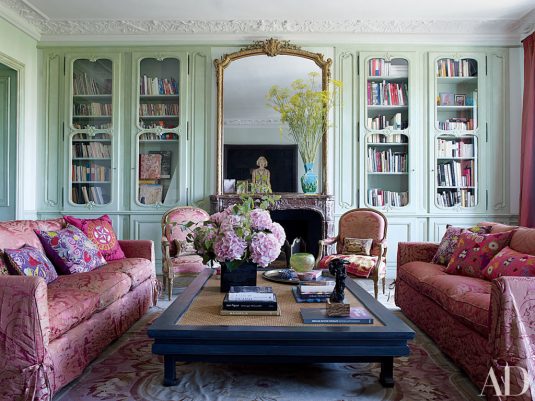 A Parisian space clearly have amazing molding, marvelous chandelier and comfortable luxe-furniture. It mixes parquet floor or gilded bronze hardware with antique furniture to create a space that is eclectic and distinct.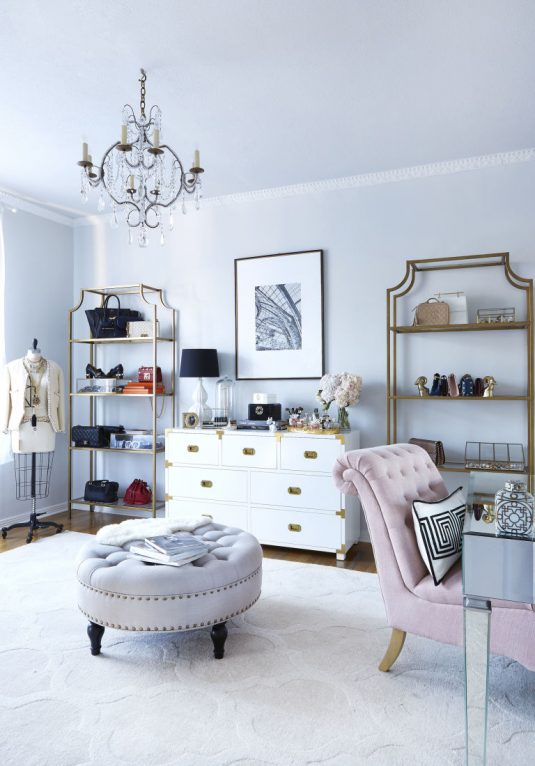 Glamour is a major pillar of Parisian homes, and gold elements are the key to achieving it. A pair of table legs finished in antique gold, a gilded frame hanging over a fireplace…the options are limitless. Antiques are a must-have for every sophisticated home in Paris. However, French homes tend to naturally showcase European antiques.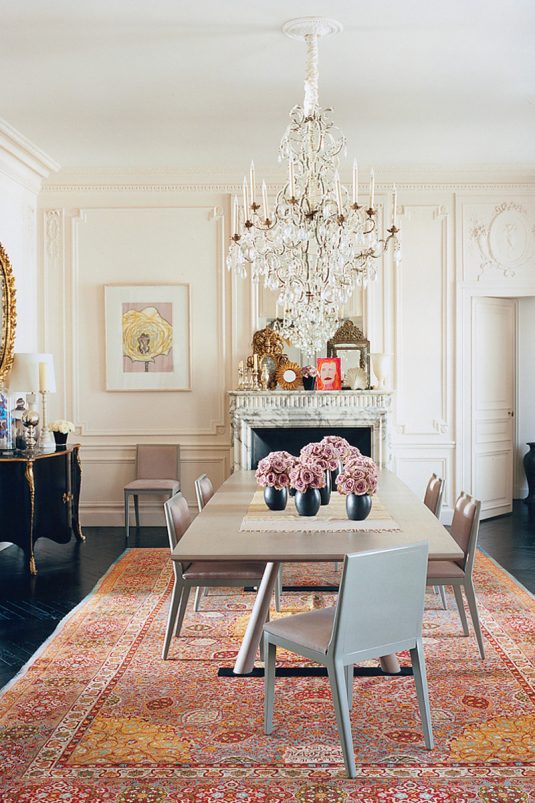 A bouquet of flowers is the perfect finishing touch for a Parisian chic room. Roses and hydrangea are always a good choice.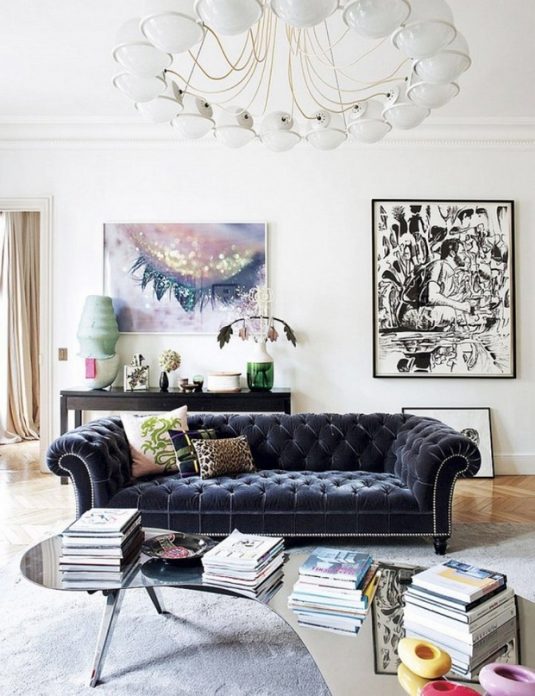 Every Parisian chic interior design needs a romantic element and lush curtains. Silk is usually the material of choice, but linen can be equally stunning with elegant pinch-pleat detailing.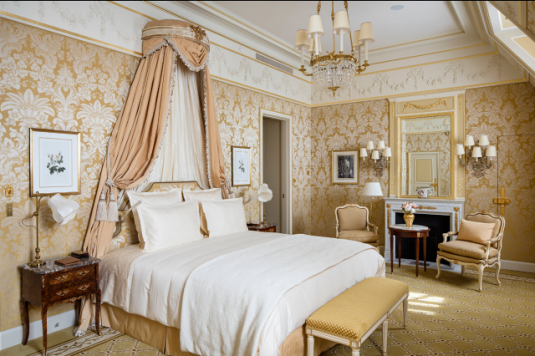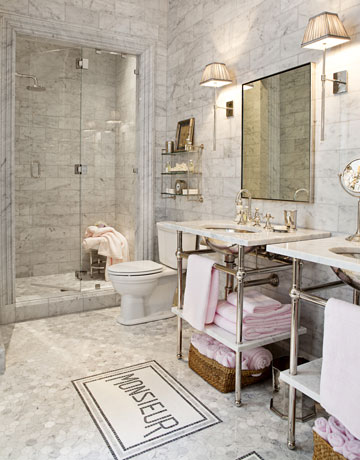 Bold, bright and garish colors have no place in these homes! It is all about creating a subdued palette that lets lovely patterns and finishes, and shapely pieces steal the show.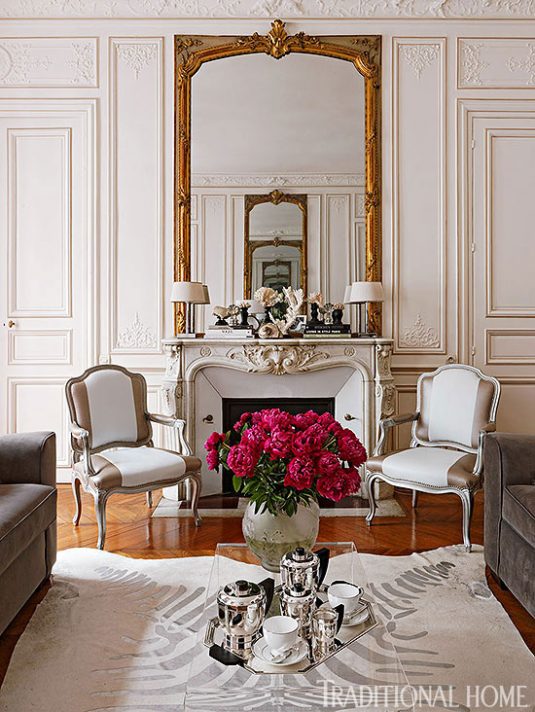 Consider a monochrome scheme of layers of grey with accents of metallic or paint the walls in a warm linen hue or chalky green. Enhance the space with art.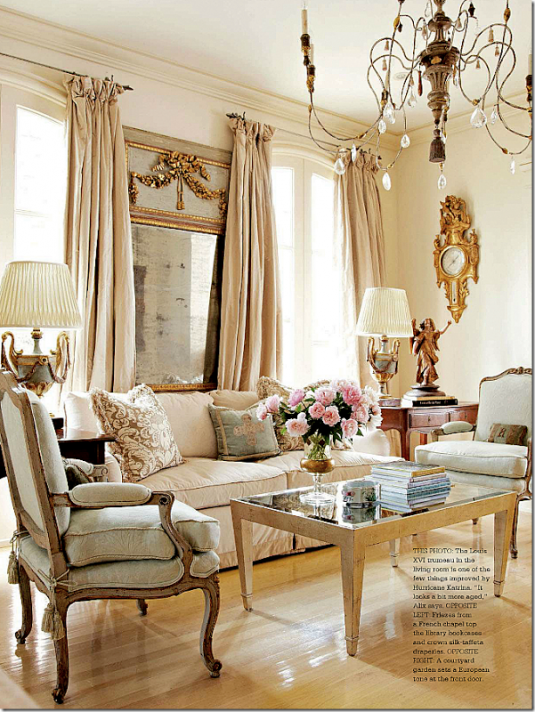 So, what do you think about these home decorations my dear karma streamers? Do you find them attractive and beautiful? Which idea is your favorite and would you like to incorporate in your space? Share your comments with me! If you have some other ideas or you like in home with similar decor, feel free to share some pictures. Thank you for reading! Enjoy in the rest of your day and don't forget to stay up to date with the content of Karma Stream!