In need of inspiration for your kitchen? We have only the best ideas for you. If you are looking for something warm, inviting and vintage, then take a look at these farmhouse kitchen designs. You will love the cozy atmosphere that they have. Read on and find out more!
See also:
Kitchen Upgrade Tips: How To Make It Look Expensive With A Little Effort?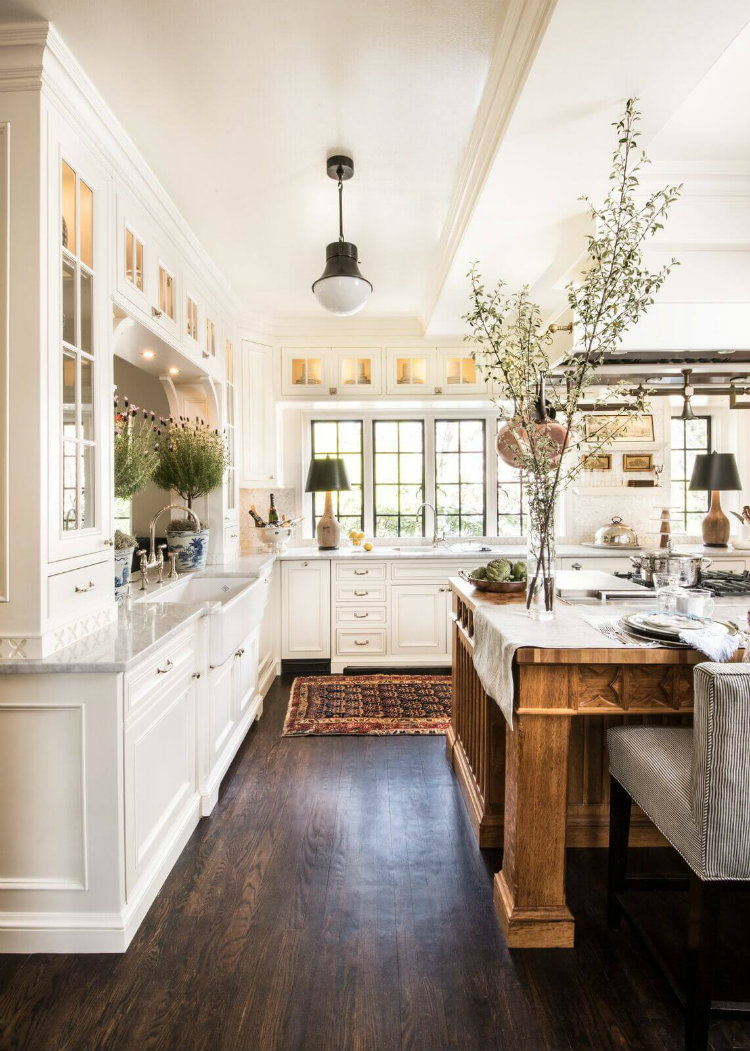 There is something special about farmhouse style. It has that warm and inviting look. And, guess what? This is what makes farmhouse the perfect style choice for your kitchen. You will love to spend your time here. It does not matter  if it is a quick snack, family dinner, or sipping a glass of wine.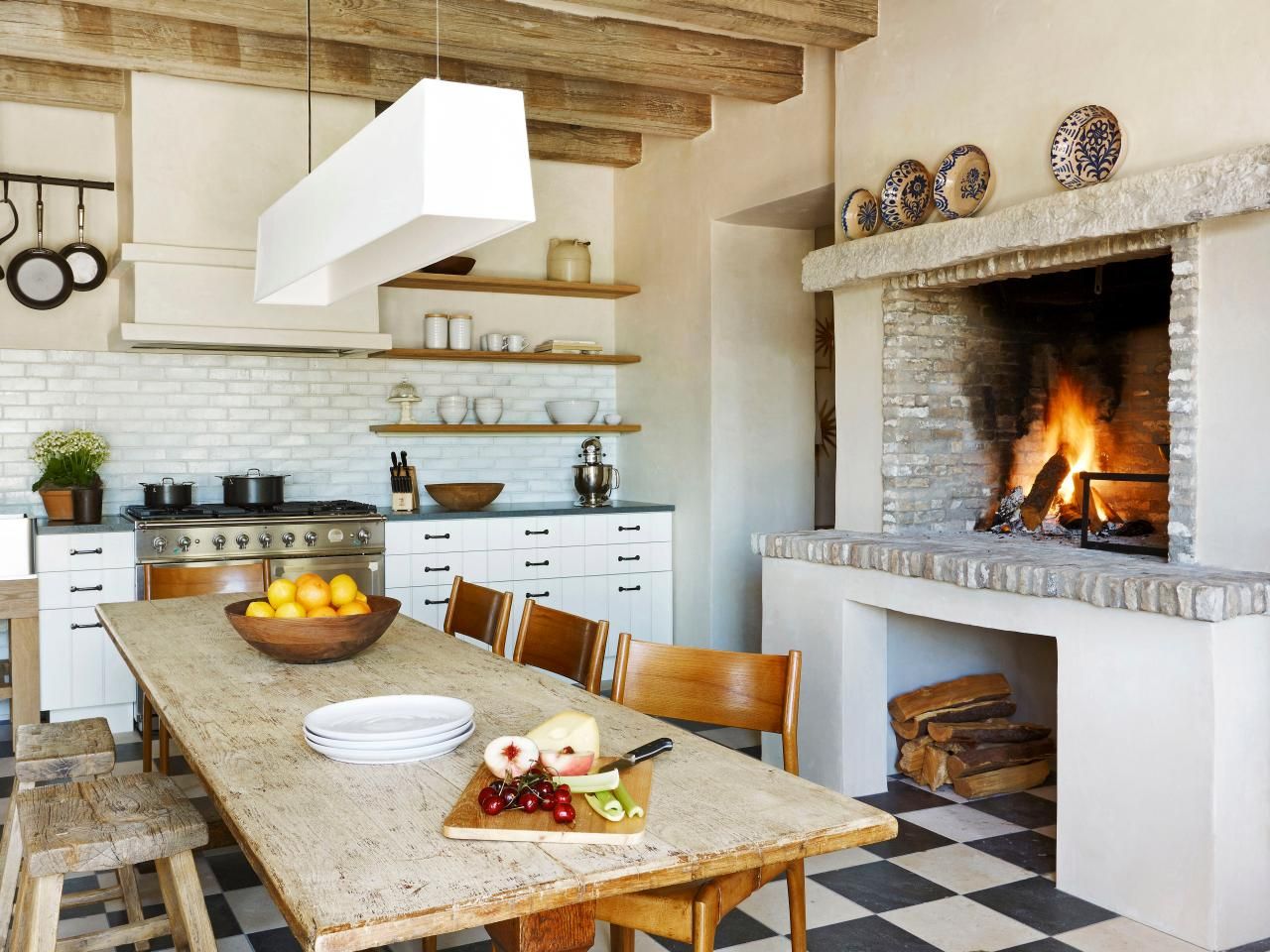 What is the secret formula for creating  farmhouse style? Designers would say that farmhouse is a perfect mix from white color, rough wood, antique elements and distressed details.  The simplicity of the white is paired with honey-hued wood tones. Farmhouse kitchens have that antique and rustic vibe, bringing wooden elements. They add that special touch and bring natural vibe in the space. You can encounter exposed ceiling beams and wooden furniture.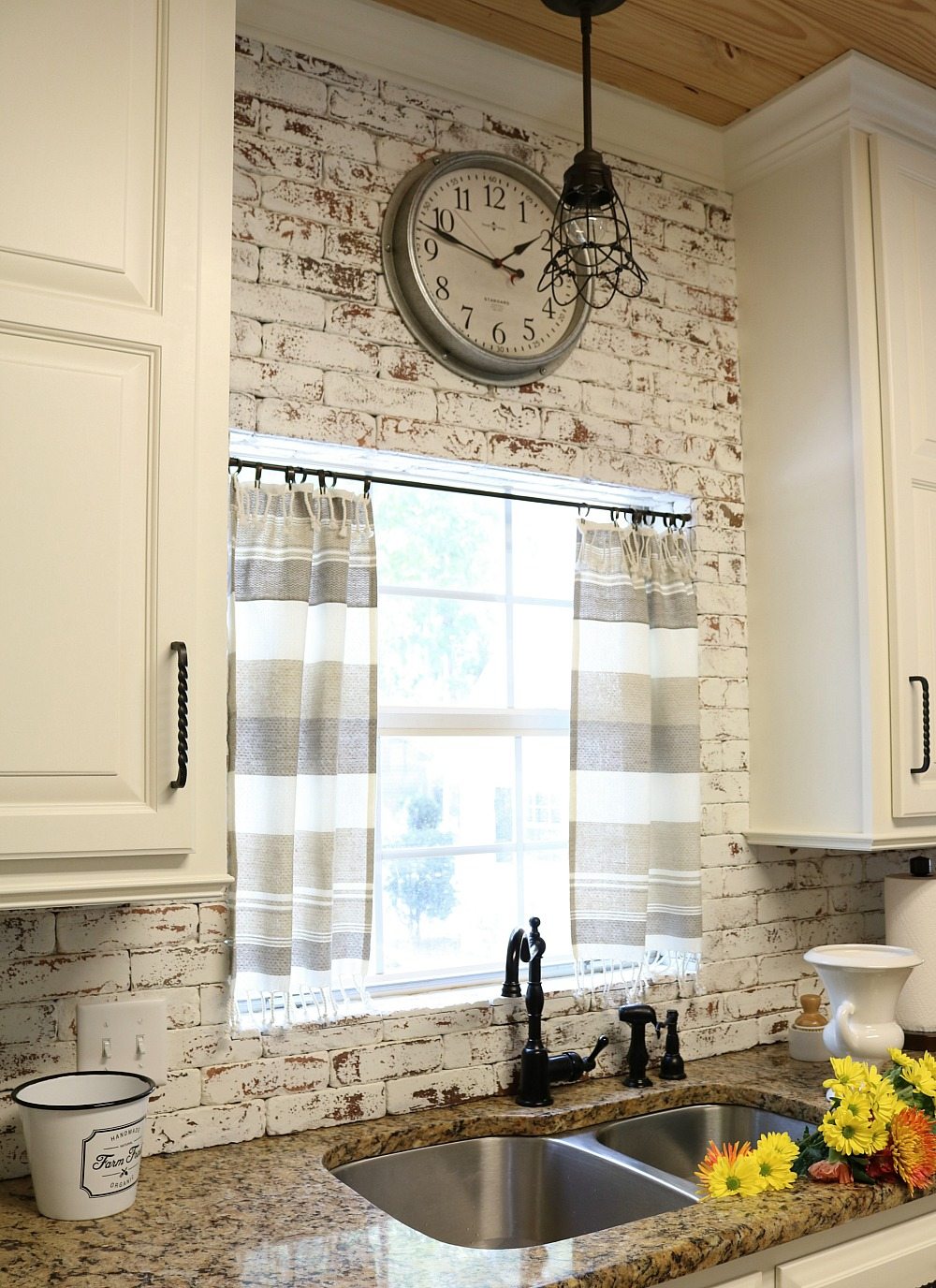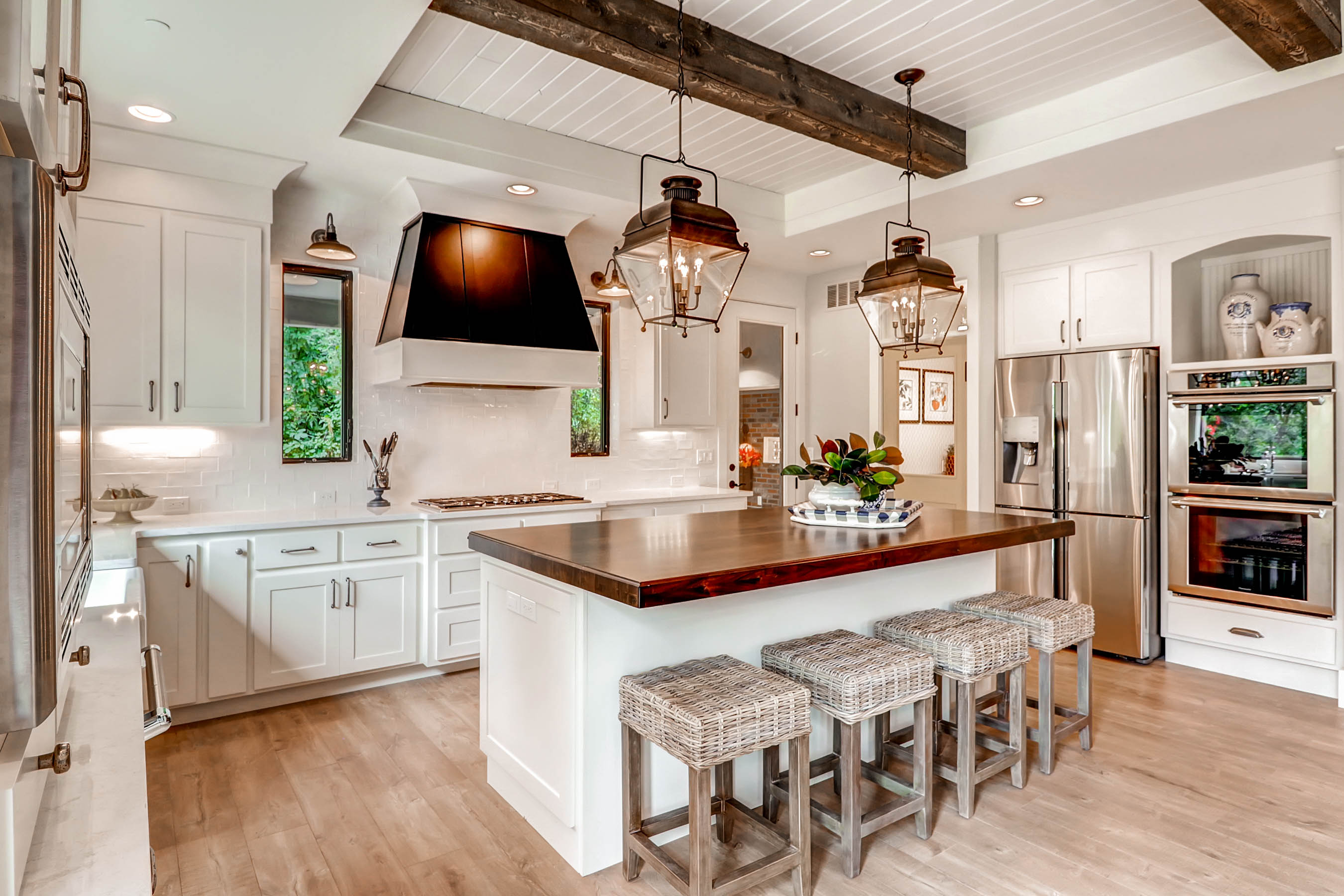 Floating shelves are a nice addition. Despite for having some extra inches of storage space, these ones add up to the decor as well. You are free to display your rustic style plates and cups. Vintage porcelain is a good choice. They will add that special charm!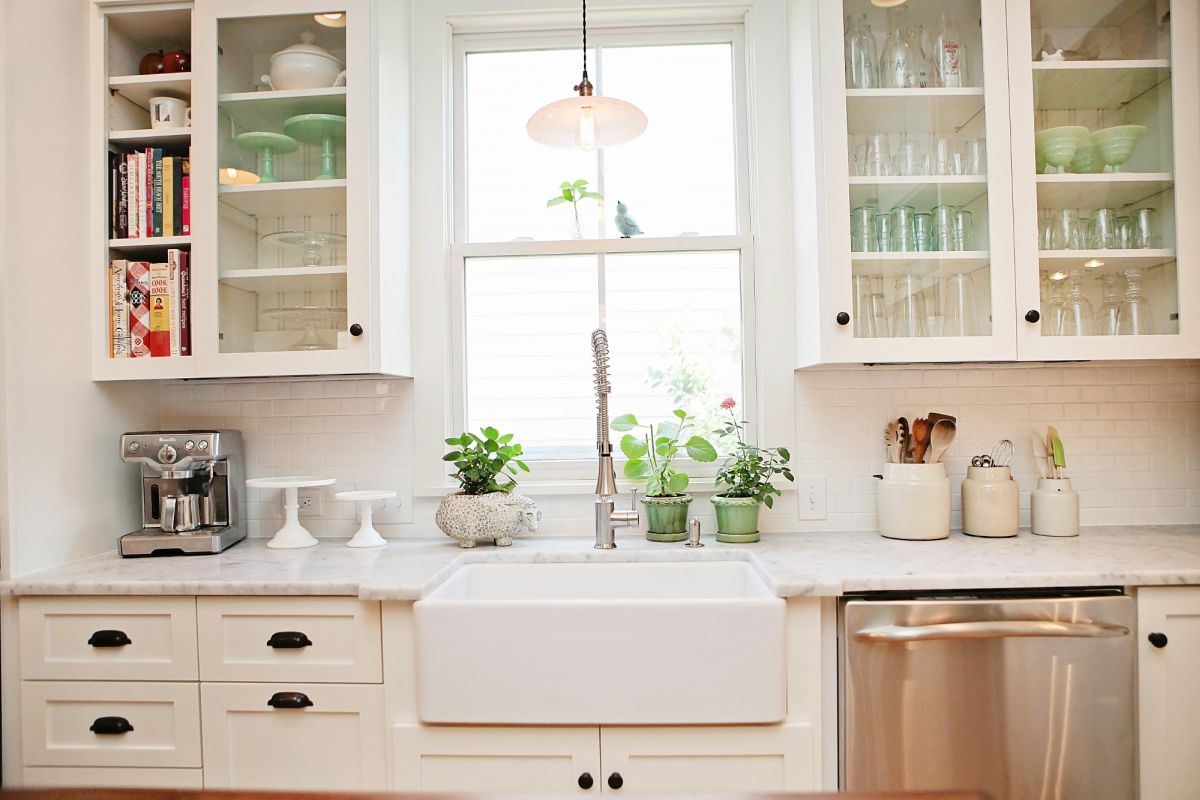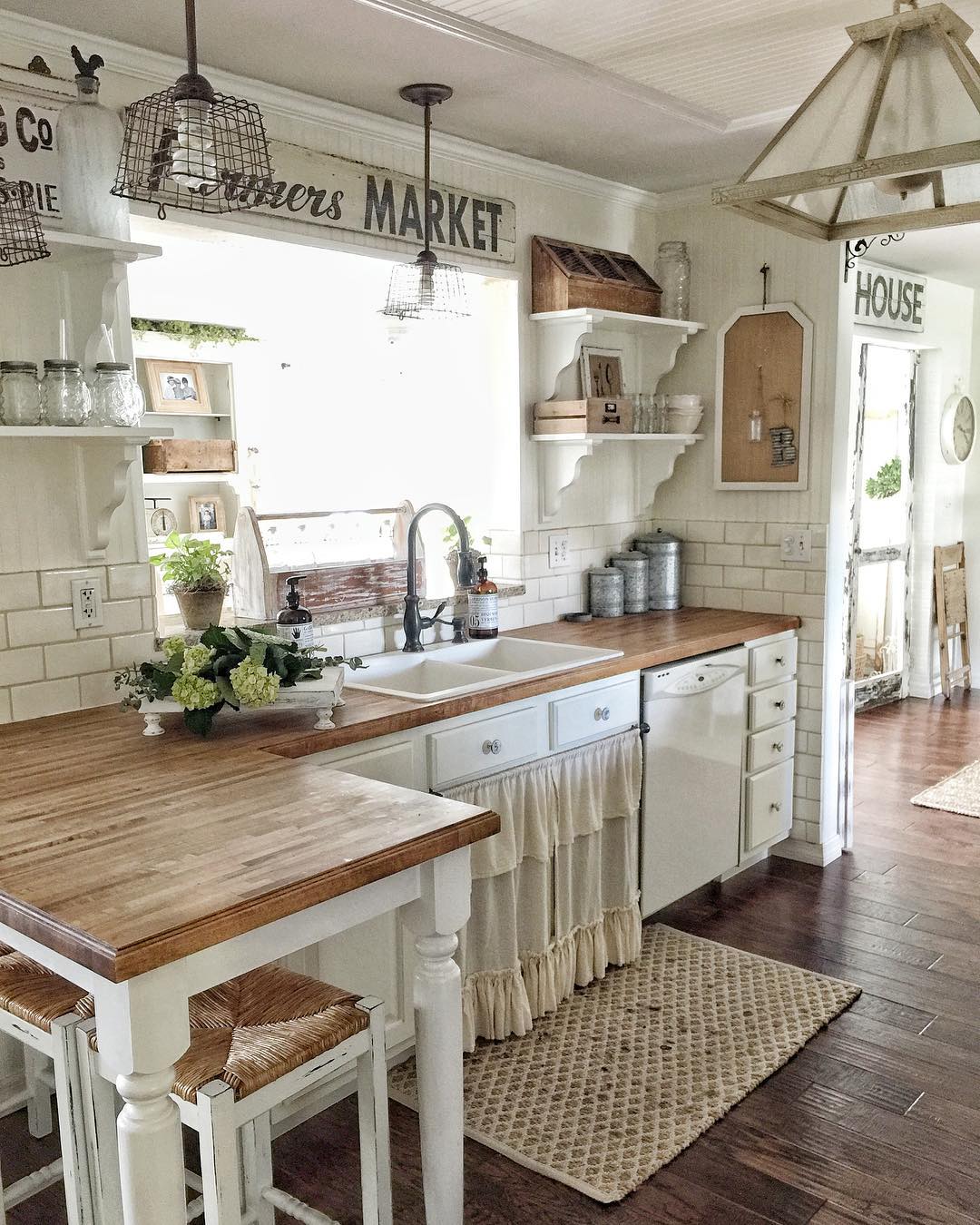 Fresh flowers are a must in farmhouse designs. They add a feeling of freshness.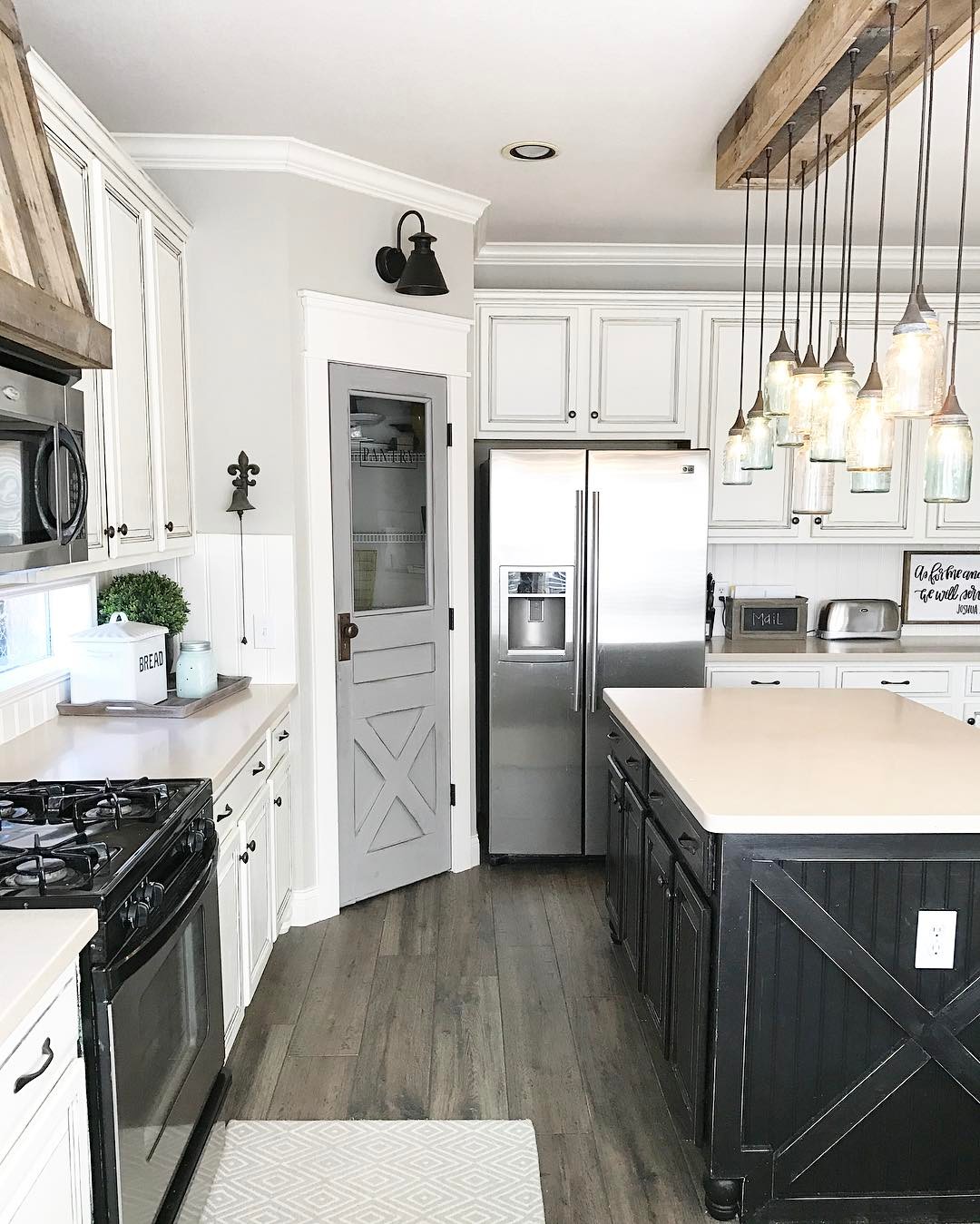 Hardwood floors are a thing that is a must. You will see it in every farmhouse kitchen. It adds warmth to the whole space.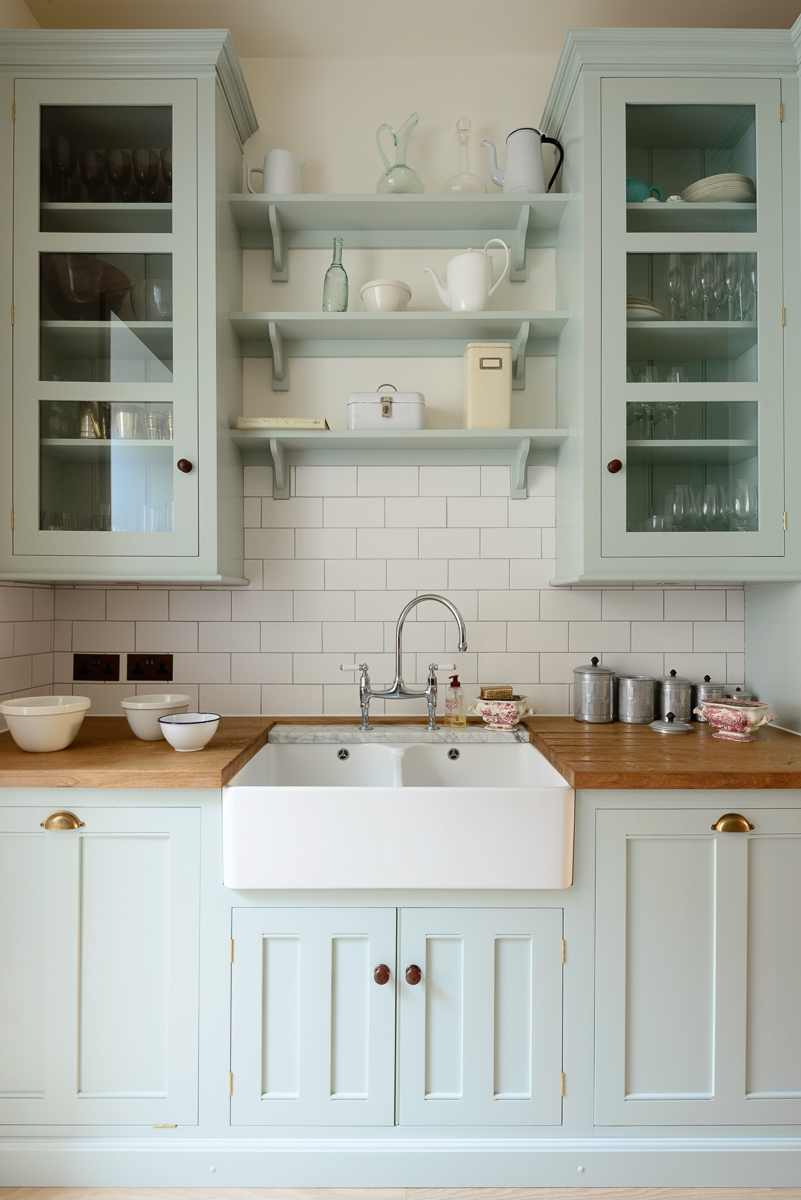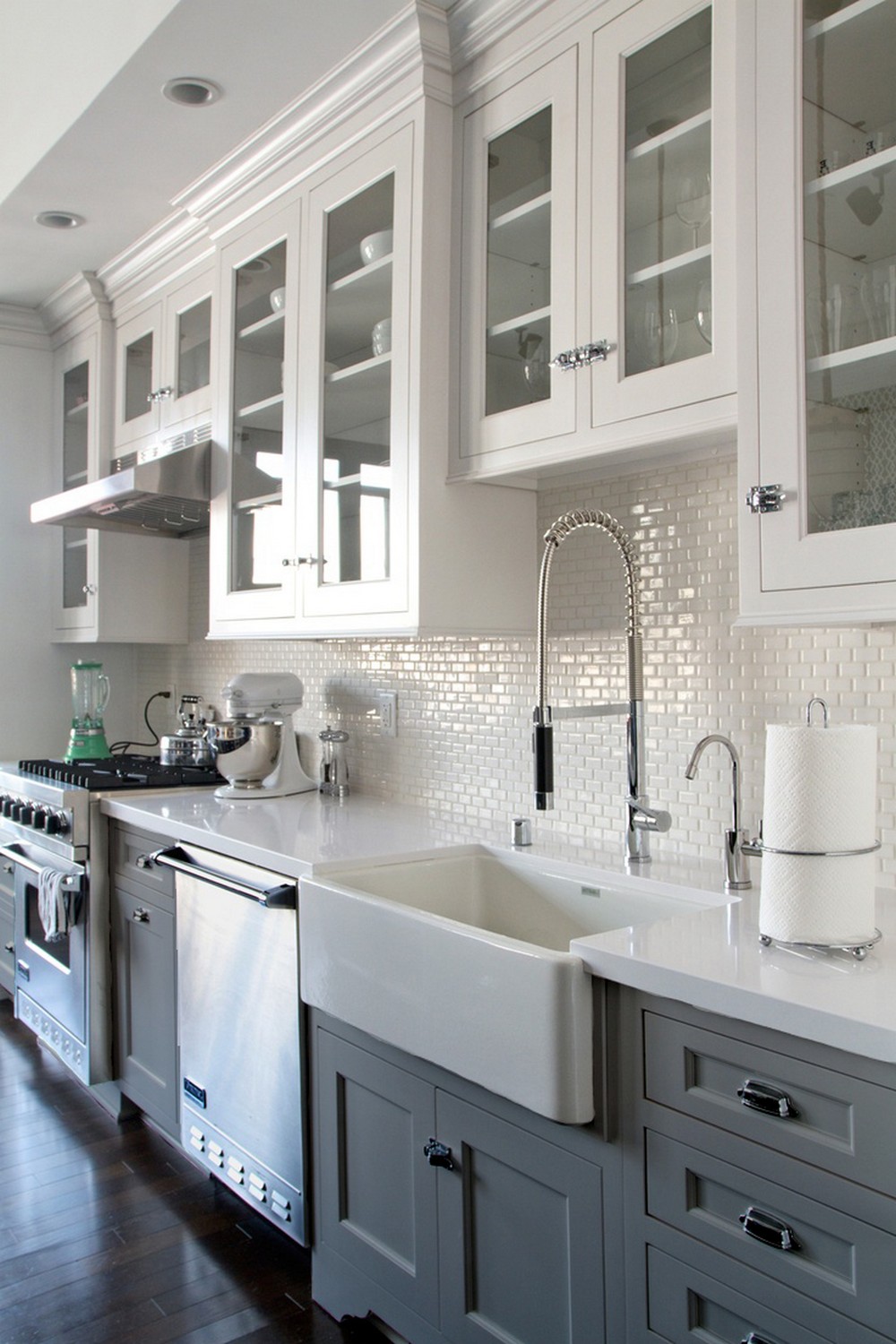 How to choose the right cabinets? You should go for white or creme colored ones. They help you achieve balance with the rest, that is often dark wood.