Good day people! How are you doing today? Are you ready for something amazing today? I think that this post will be so helpful if you love home decorating. Read on and find out more about tray styling and how to do it like a pro!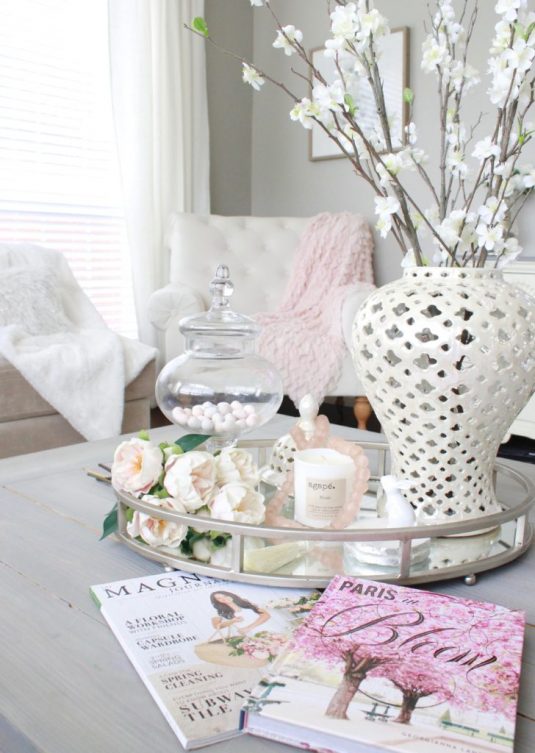 We love looking at stylish homes to get our inspiration.  You see wonderful home decor, that has that special " something". And you wonder, how do they do it? Well, professionals are not just randomly throwing a few items and call it decor. They use some rules that bring harmony and visual interest into the space. And today I will reveal you one of the biggest secrets of professional home decor.  A simple thing, such as a tray can do so much. Take a look how!
How to do tray styling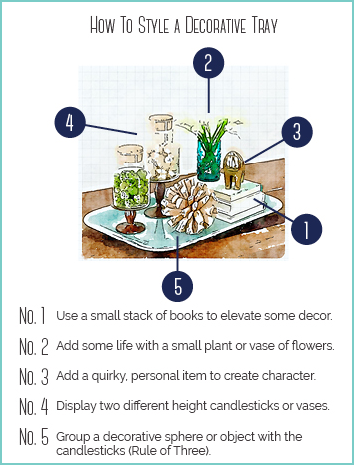 Putting things onto a tray in a random way is not the thing that I am talking about. Take a look at the image above. There are a few rules that you should follow when styling a tray. It is all about harmony. A stack of books will elevate small object.  One living element is a must. Put a plant to bring the composition to life. Add your personal favorite item.  Also, bring some height with a tall item, like a vase or candle. Incorporate the rule of three, by grouping the tall item with two more. It will make the decor visually more appealing.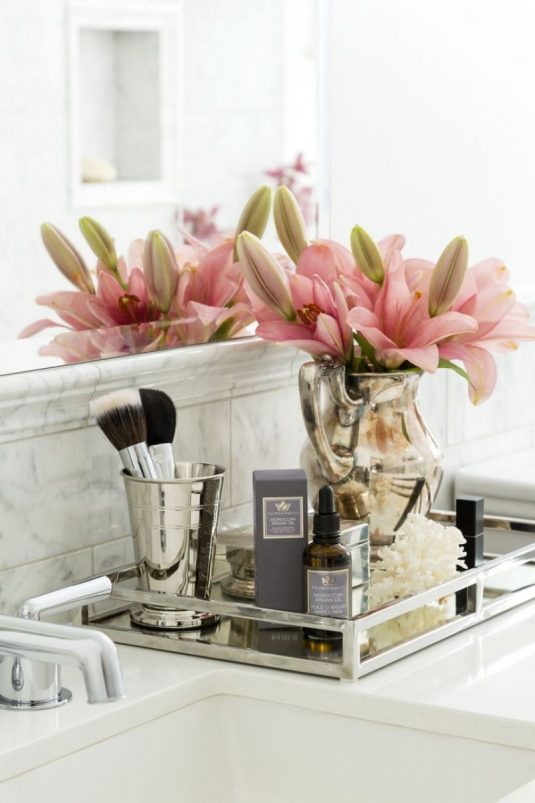 Decor and functionality at the same time
Grounding with a tray is the best idea ever. No wonder professionals use it, as it is very helpful. You can use a decorative tray anywhere: coffee table, kitchen countertops, bathroom, and even makeup vanity. It puts together decor and functionality in a very stylish way.  You will have everything in one place, so it will be so easier to move it. When it comes to functionality, you can gather your makeup products in one tray so they will be handy. Also, the rule of trays is often used in the bathroom too, to keep the essentials in place.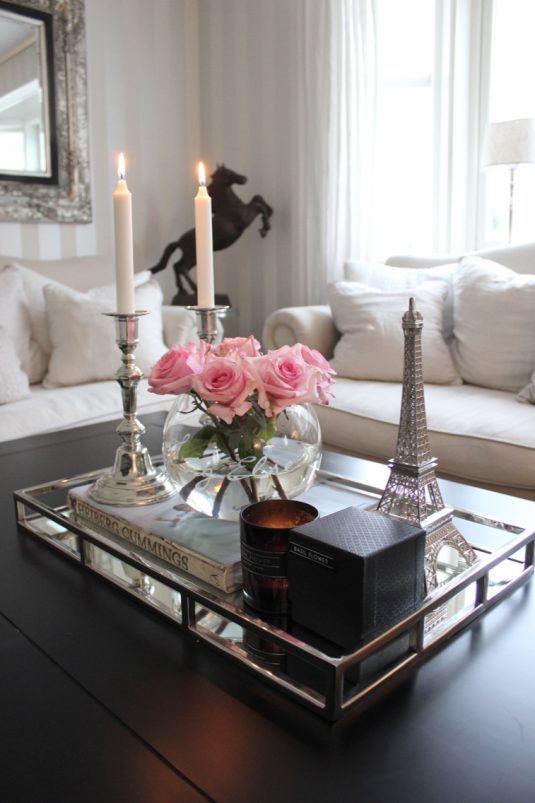 I bet that you will love to implement tray styling in your home! Take a look at the rest of the wonderful trays and get inspired!
See also:
7 Kitchen Counter Styling Tips To Make It Look Stylish And Expensive