Good day people! Are you ready for some great decor ideas to make the holidays shine? It is the time to get your home in the holiday spirit. And I have some ideas that will be so helpful to you. Decorating your whole home is  a nice idea. And you should not miss the kitchen too. Take a look at these wonderful Christmas Kitchen Decor Ideas and get inspired!
See also:
14 Christmasy-Inspired Shelves and Decors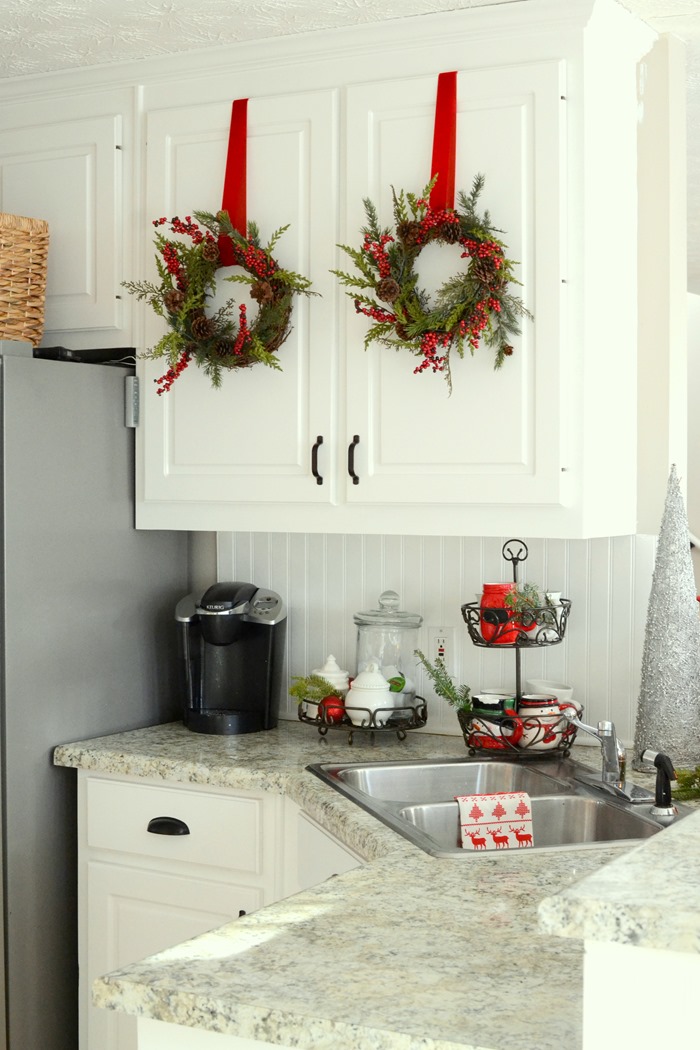 Kitchens are not only here for their functionality. You are free to decorate them and make it pleasant. And when holidays come, it is a must. A few simple details can change the whole appearance. So, why not make your home enjoyable in an effortless way? Take a look at these wonderful kitchens that look festive!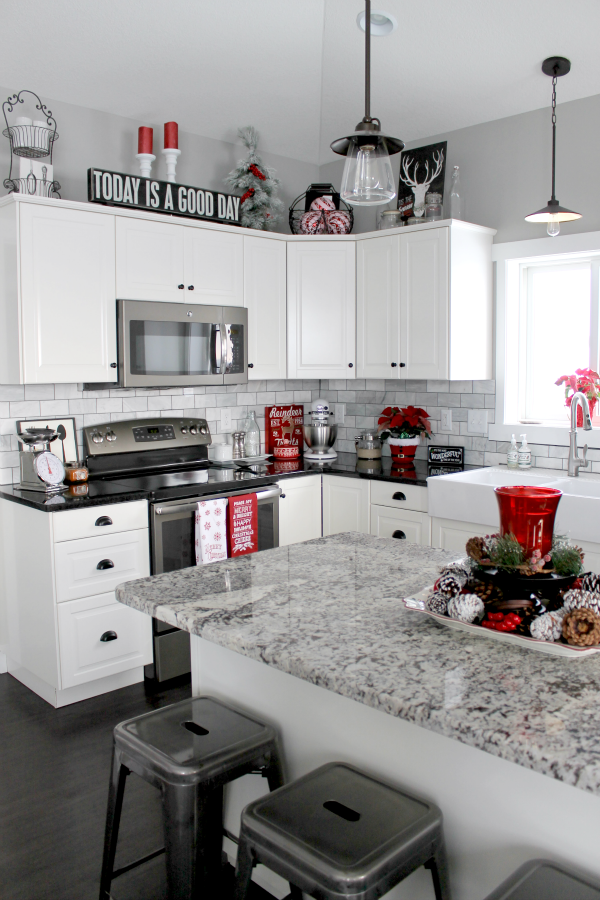 So, how to bring the Christmas spirit in the kitchen? First, add a pretty wreath. This is the most used thing that reminds you of Christmas. Having some pretty mugs with Christmas motives? Do not hesitate to display them. As it is all in the details, use ordinary things to make the space look stunning. The plaid pattern is also a nice way to bring the festive feeling. Curtains or towels in this pattern will look perfect.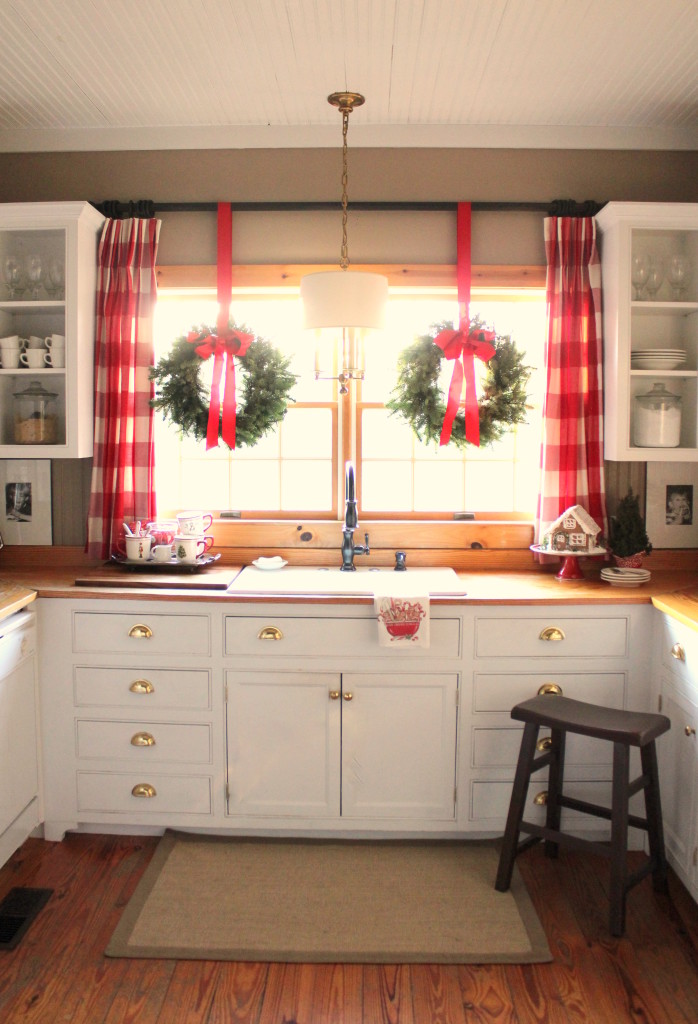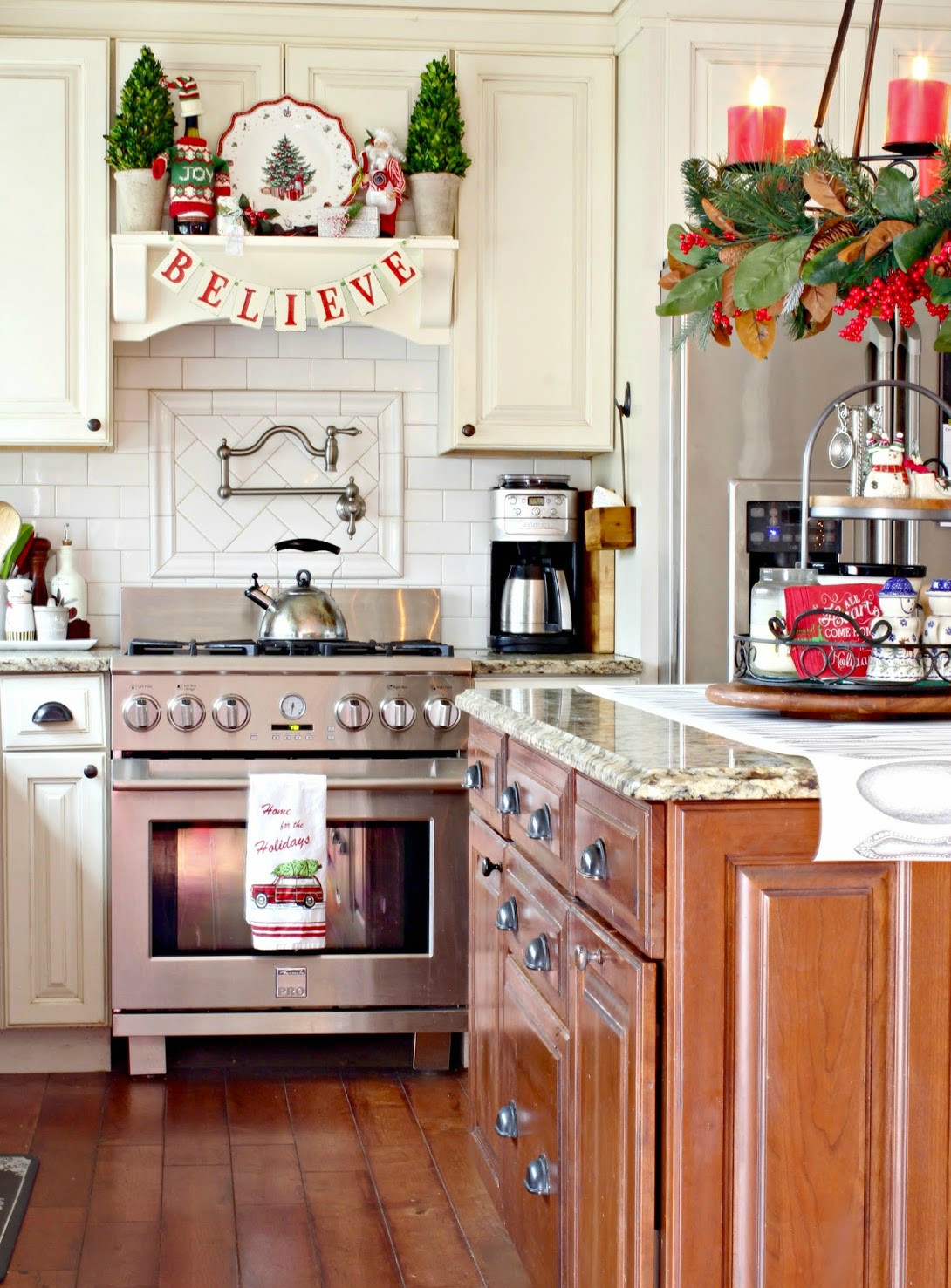 Do not forget the top of your cabinets! They are a nice spot for decor. Place a garland there. Add a few decorative items too.  The same rule applies for open shelving in the kitchen. You are free to display your best pieces!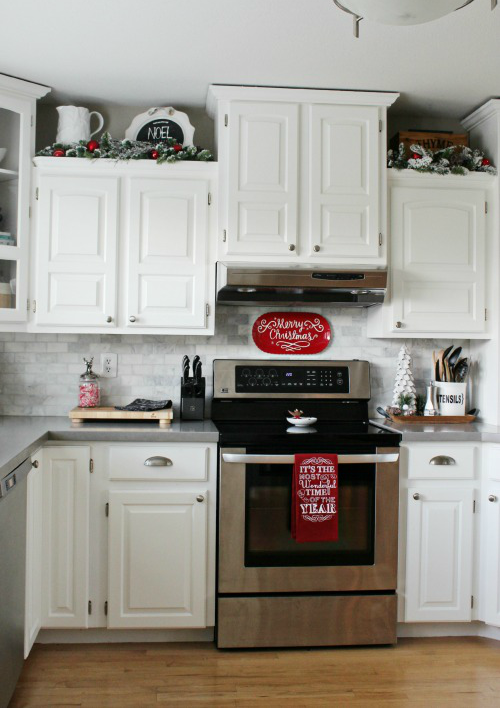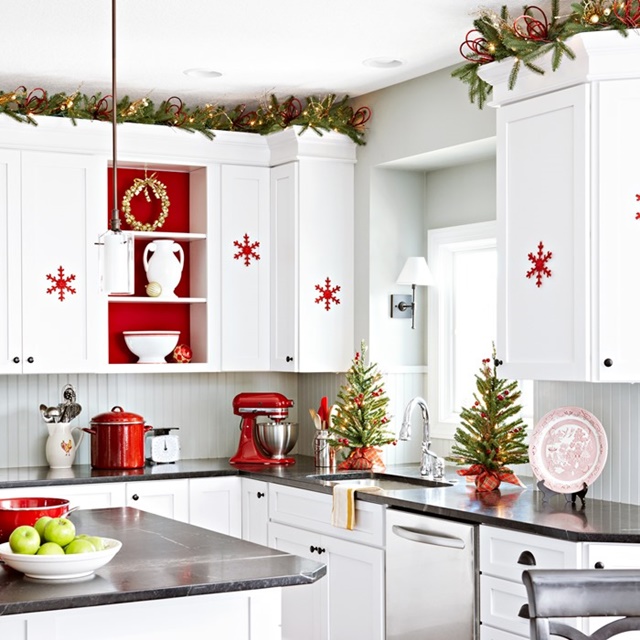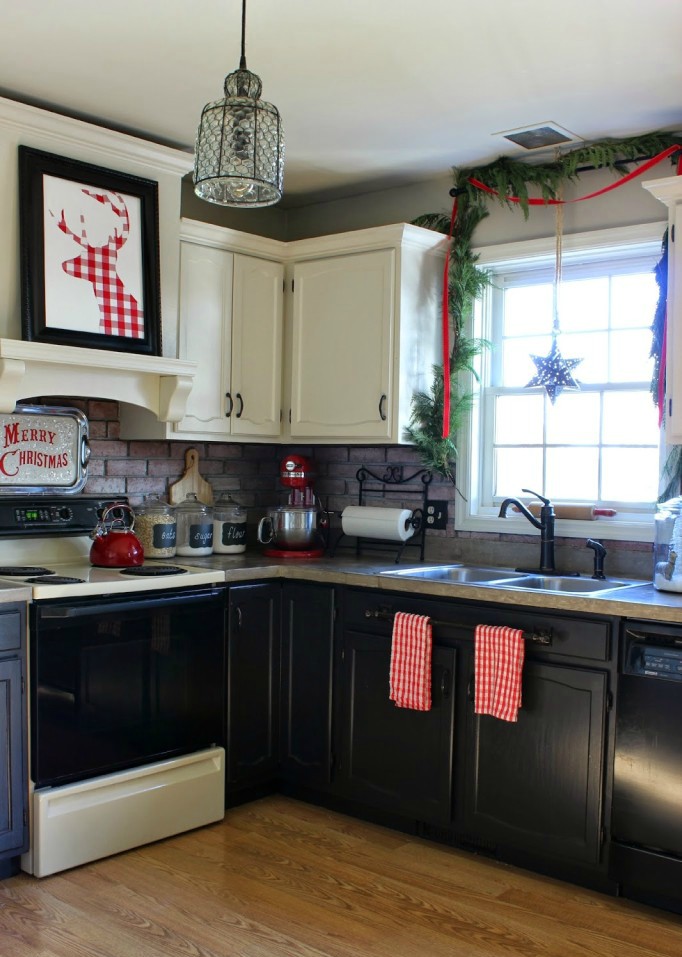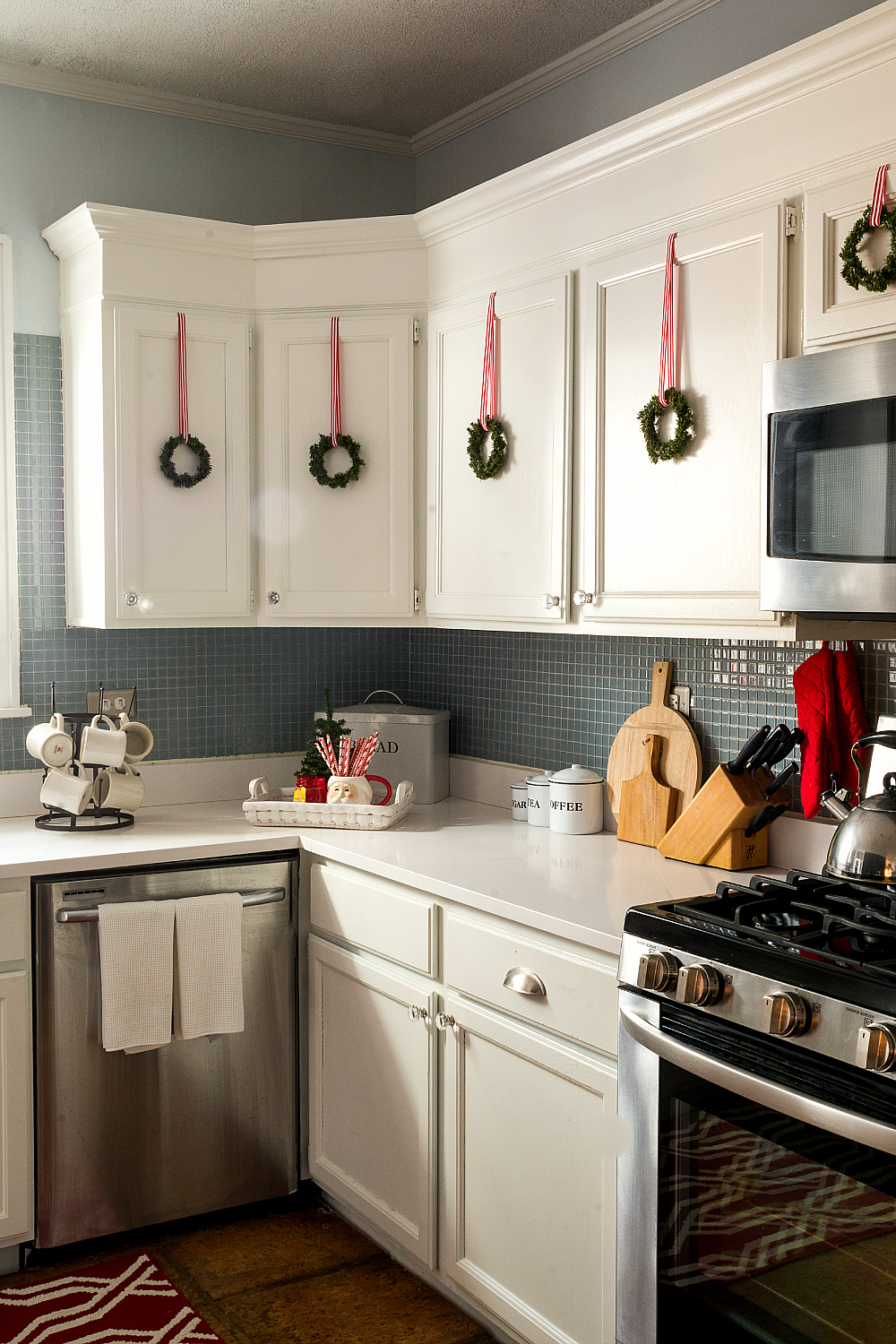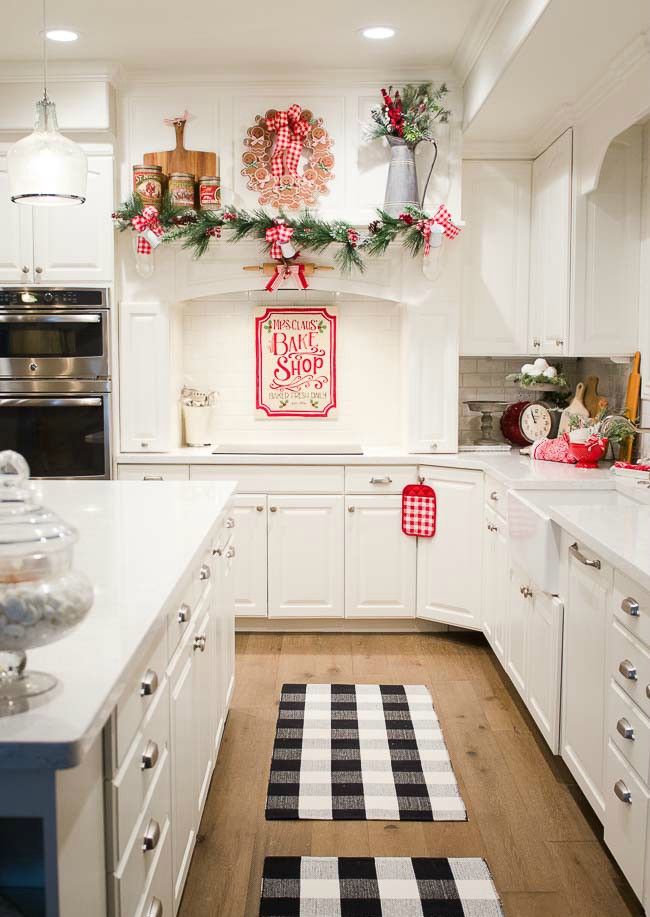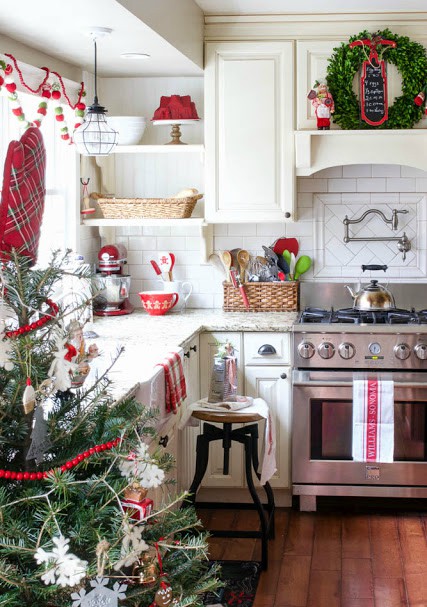 If you think that you are not having enough space for decor, you can always go for garlands. They are a nice way to decorate your space in the Christmas spirit.  Also, you can throw in some string lights for the extra look.